5 Must-Have Power Tools and Accessories for Home Improvement
If you own a home, you know how expensive repairs and improvements can be when you get the professionals involved. While there are times when you will still need some help, such as running wiring, there are many projects that you could do yourself to save money as well as to feel some level of satisfaction.
As you move through your list of home improvements, you will find that some require a lot of power tools, such as building furniture or putting up crown molding. It isn't crazy to start investing in some power tools for your garage. If you get tools from a quality brand, you will have them to use for the next 20+ years. Check out this list of must-have power tools for your home improvement projects.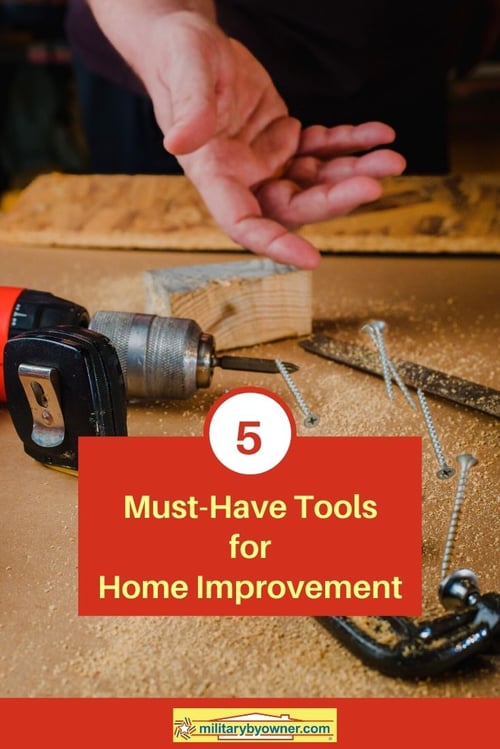 1) A Drill
First off is a drill. While this may seem obvious, there are a bunch of people who don't own a drill. You don't need to go buy the nice Dewalt lithium-ion combo pack with a drill and a driver and extra batteries, although the portability is awesome. You can get away with your standard corded power drill.
The drill will come in handy when assembling IKEA furniture, hanging wall fixtures, changing doorknobs, or building just about anything. From pre-drilling holes for screws to sinking screws or tightening bolts, this will be the most used item in your collection of power tools.
There are things to consider when you go to buy a drill. Do you need a battery-powered drill for the portability? These have come a long way and provide a lot of power and lifespan in a small package. For most projects around the house, a 12v drill will work and be a lot cheaper, but the 18v will perform better turning big drill bits.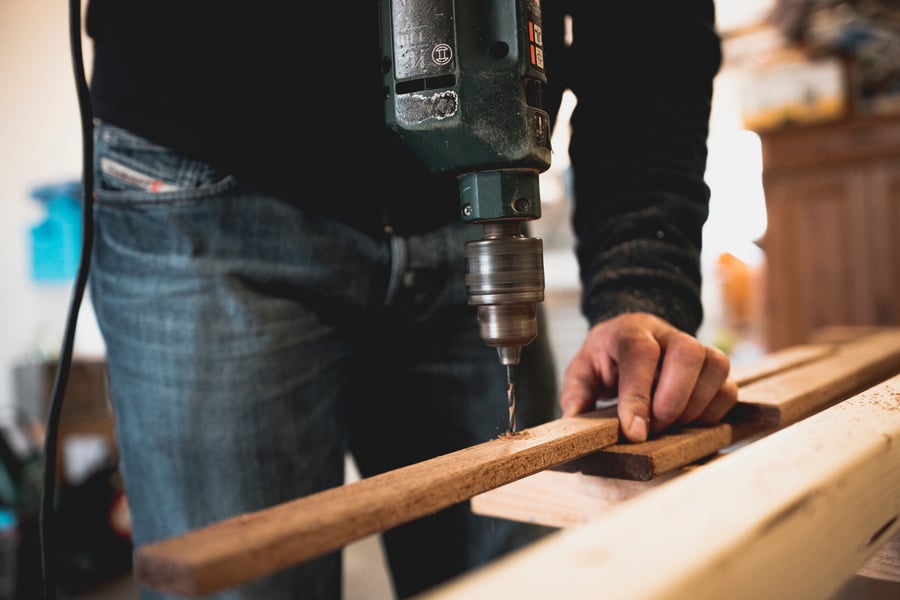 Photo from Canva
2) Circular Saw
The circular saw is the king of making straight cuts in many situations. This one saw is cheaper than a miter saw and a table saw, but with the right blade can make the same cuts. Those saws may be a little more accurate, but for many other projects they are unnecessary.
If you buy a circular saw, you will want to make sure you buy a blade for your jobs. An associate at any hardware store should be able to help, but most companies are good about putting what each blade is good for on the package.
3) Reciprocating Saw
The reciprocating saw is the other saw I would recommend beginners go out and buy. With an assortment of blades, they will cut through almost anything. If you have a pipe, a board with screws in it, or a rusty bolt in the way of progressing in a project, this tool is awesome. They can also be used to trim trees with the use of a pruning blade.
These saws don't usually make the cleanest cuts, but their versatility makes them great to have around. It also makes them very popular among demolition crews. Many home improvement projects start by removing something old to put in something new, so you may have some demolition in your future.

Photo from Canva
4) Sander
There will always be a place for handling sandpaper with your hand or pushing a long sanding block, but in many household situations, having an orbital sander will save you a lot of time. Maybe someone put a hole in your wall, and you need to sand the patching smooth? Maybe you want to paint that hallway table and need to get the old finish off?
Hand sanding large flat surfaces can take a long time, so buying an orbital sander should pay for itself in time savings. I like to keep an assortment of paper on size for mine from 40 grit all the way up to 400. 40 to 120 grit is great for removing paint or knocking down a rough surface, while the higher grits are great for that smooth finished look.
5) Shop-Vac
Last but not least is a shop vac. Home improvement projects can be messy. You might end up with sawdust and scraps all over a room, and it might be the last time you run a house vacuum if you try to clean up that way. A shop vacuum is designed to handle large items such as sawdust, wood chips, and even nails. Besides cleaning up after a project, they serve another awesome purpose. With the right air filter, they can vacuum up water. That's why they also go by the name of wet/dry vac.
Contrary to 10 years ago, all of these tools come in battery-powered options. Modern batteries provide a ton of power in a small package. They also last a long time, so you won't be swapping batteries all the time, as even powering a circular saw or a shop vac is an easy task for batteries.
Looking for more ways to spruce up your home? Click below to learn about more must-have tools!