4 Cost-Effective Tips for Home Renovation
As a homeowner, there are plenty of reasons why you may want to renovate your home, from improving your standard of living to increasing your property value,
However, if you're not careful, home improvement projects can be expensive and budgets can get out of hand quickly. Luckily, with a few tips and tricks, there are many cost-effective options for home renovation projects.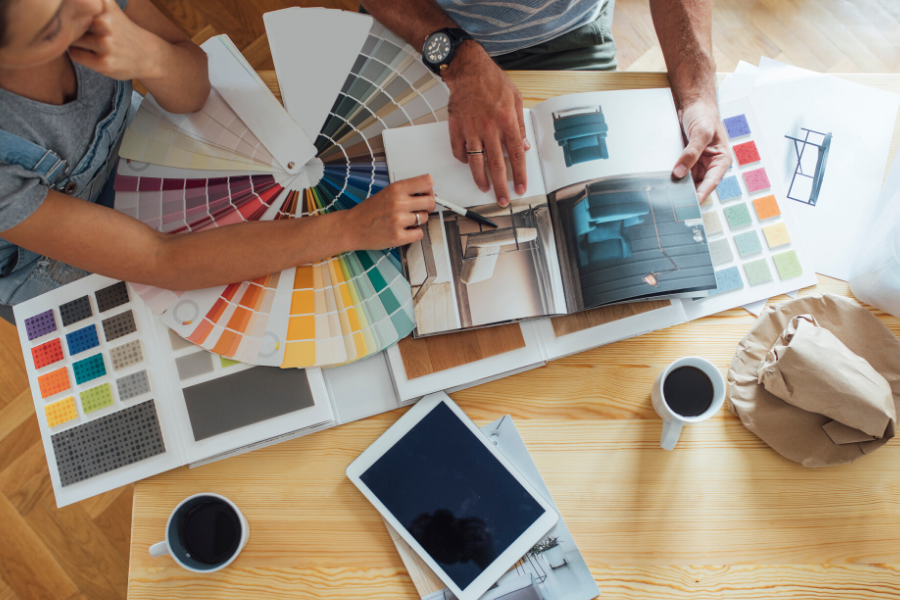 Image from Canva
1) Find Extra Money in the Budget
Before you begin any home improvement project, you should make sure that you can actually afford to see it through to completion. The last thing you need is to go into debt in order to finish a renovation. First, you'll need to establish a budget. Determine how much money you can realistically spend on your renovation while still paying for other necessary expenditures like groceries, gas, and energy bills.
If you've created a budget and it still doesn't seem like enough, try to find ways that you can cut costs. You may not even have to look further than your own home. Refinancing your mortgage loan can be an effective way to lower your monthly expenses in the long run. However, if you only need to save a few hundred dollars or less, consider canceling any subscription services that you aren't using or put a pause on unnecessary expenditures like shopping and eating out.
Another hassle that can cause budgetary issues is a tight renovation schedule. If you're working on a deadline, there could be a lot of expenses up front that you'll need extra cash to pay off. Some financial institutions have features that allow you to get paid early, giving you the extra boost you need. As long as you're flexible and creative, there are several options to find some additional cash to finance your home improvement project.
2) Choose DIY Over Contracting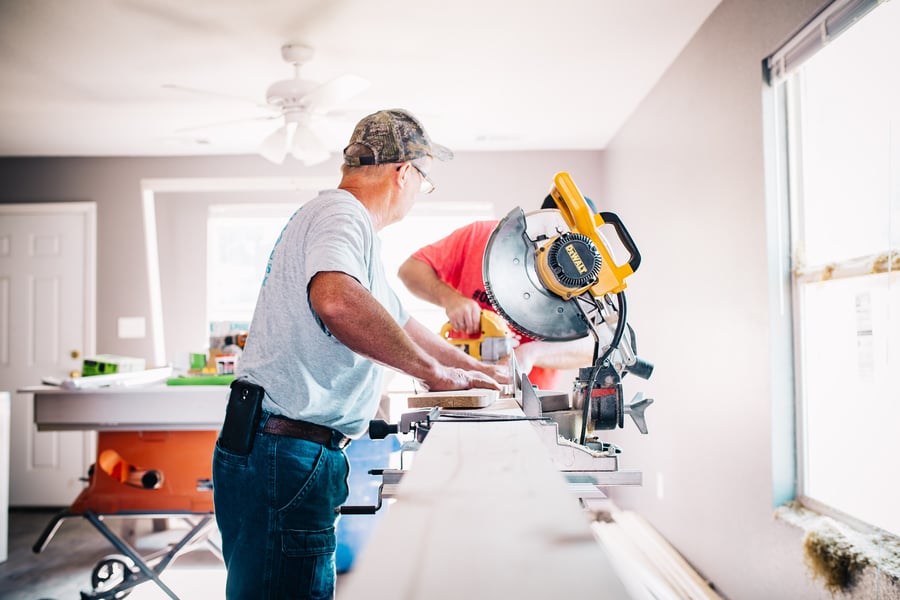 Photo by Annie Gray on Unsplash
It's inevitable that certain home renovation projects will require a contractor, especially for more complex and extensive projects. But anytime that you can forgo hiring a professional and do it yourself, you're going to save a lot of money.
Enhancing your outdoor landscaping, adding a fresh coat of paint, installing smart technology, and replacing door knobs are all quick and easy projects that anybody can DIY. There's even a plethora of online instructional videos that can walk you through the process step by step. The goal isn't always to add new features to your home, either. Part of home renovation is making cheap upgrades to existing facets.
If you do end up needing to hire a contractor, you will have to weigh the cost of hiring against the experience of the contractor. Sometimes, choosing the cheapest option can lead to shoddy work, only creating more costs and problems down the line. In order to choose the right contractor, try following pro tips like asking questions and requesting references.
3) Use Materials That Look Expensive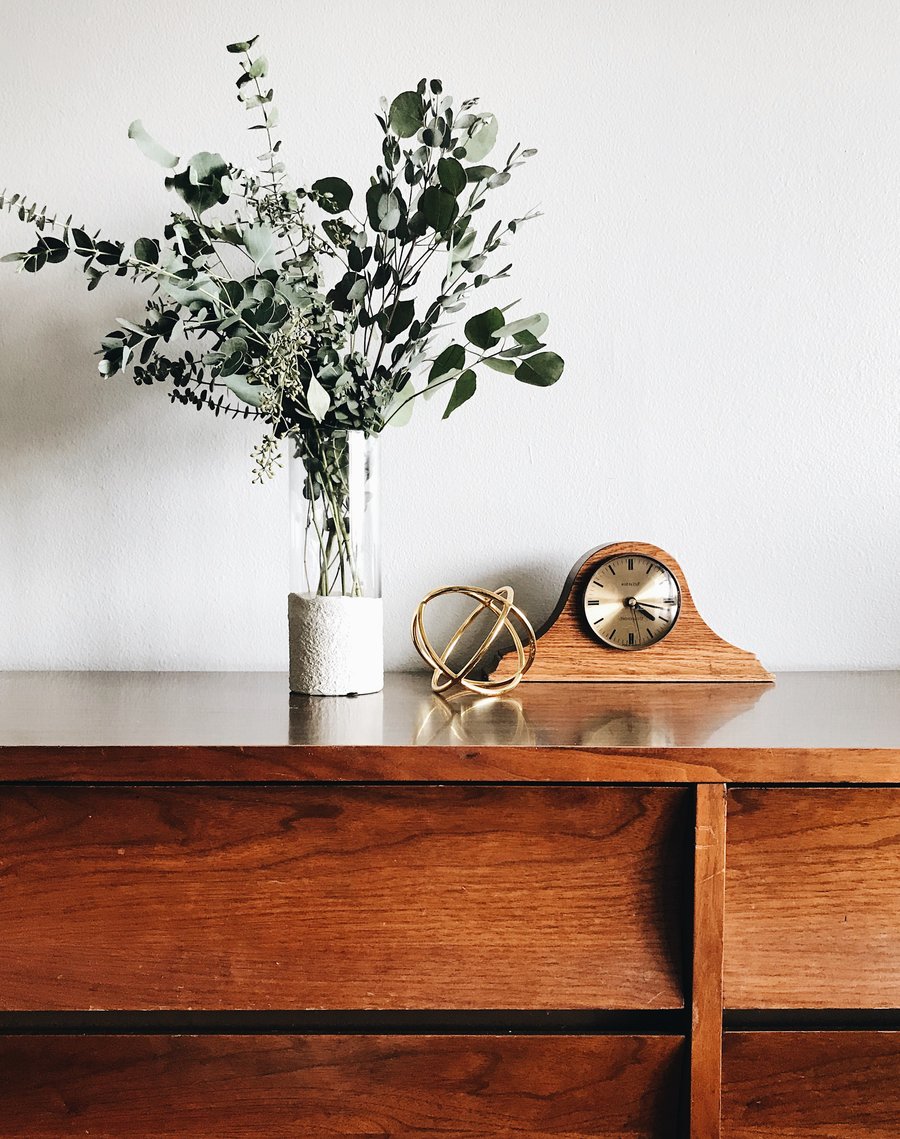 Photo by Stephanie Harvey on Unsplash
One way to make any home renovation project more cost-effective is to choose cheaper materials. Now this doesn't mean that you should choose an option so cheap that it won't hold up over time, but you also don't need to pick the most expensive option just for the glitz and glam. The key is to choose a cheap material that still gives the impression that it's expensive.
There are lots of ways to achieve an expensive look. Rather than buying new wooden furniture, opt to refinish the wood with a new color of stain or paint. When replacing or installing new flooring, vinyl planks can give a similar look and durability compared to hardwood flooring, but at a much more affordable price. Instead of expensive marble or granite countertops, you can use contact paper to give the same look and feel.
Not only are all of these options cheaper, but many of them can be DIY projects as well. By doing a little research, you'll discover that there are plenty of ways to choose a cheaper alternative during home renovations.
4) Pick Renovations That Increase Home Value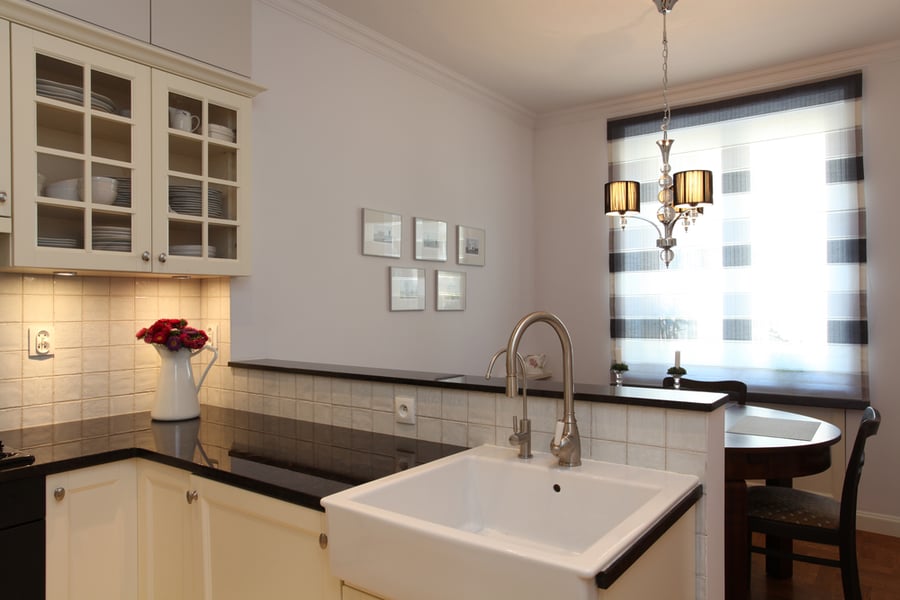 Image from Canva
One final thing to keep in mind when choosing your home renovation project is whether or not it's worth the investment. Ideally, you'll want to choose renovation projects that will increase the value of your home. This way, you can recoup most or all of the money that you invested in the project.
Important factors to keep in mind are what potential buyers are looking for when buying a home. With the sudden unexpectedness of some PCS moves, you'll want to make sure that your home will sell fast. This means choosing renovation projects that will improve your curb appeal and other important features in your home, like bathrooms and kitchens.
Unfortunately, some of these projects can come with a hefty price tag. If you're unable to afford an entire kitchen or bathroom overhaul, still try to make small, but subtle changes. Some ideas include replacing appliances, installing new tiling, or a simple faucet upgrade, which can make a world of difference. The same can be said about outdoor upgrades. Rather than budgeting for all new landscaping, a garage door replacement, for example, may recoup 95% of the total cost.
Home renovation projects can provide a lot of value to the homeowner, but have the potential to create many hassles along the way. However, through proper budgeting, smart decision-making, and a little bit of hard work, the pros are likely to outweigh the cons. With some flexibility and creativity, there are many options for cost-effective home renovations.
Whether you're looking for more info on home buying, selling, property management, or PCS moves and military life, we've got you covered!