6 Cheap and Easy Ways to Increase Your Home's Value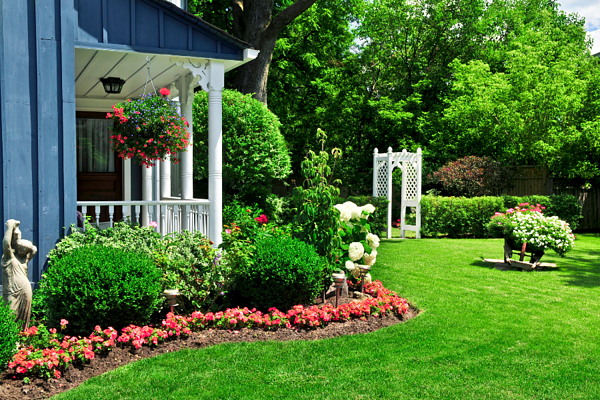 Military homeowners have the tough task of balancing quality of life factors at home against the high probability that PCS orders to a destination will require a sale of the property, sometimes earlier than expected.
This means every home improvement is a calculated risk. Investing too much could place your home out of the neighborhood's price range, while skimping on creature comforts just makes the whole family miserable.
Learn more about how to make home buying work while a military member: Home Ownership and Military Life.
To find the most productive projects to increase your home's value, calculate a timeline that combines the months living in the house and potential dates for departure. Combine this with a truthful reveal of your home improvement budget. These are the first steps for formulating a plan to complete inexpensive and easy home improvement projects.
Find your work clothes, because the best investment is your very own free labor!
What A Future Buyer Wants
When formulating a plan, it's crucial to think like a buyer. Provide the solutions to their problems and answer their requests. Whether the plan includes a home sale in the near future, or years into the future, there are budget-friendly options to increase your home's value as well as appeal to buyers later.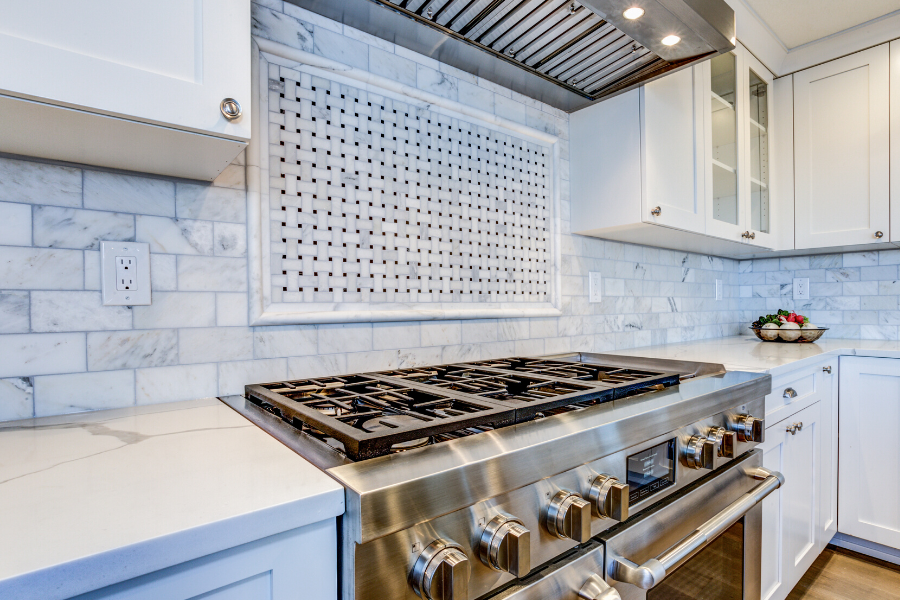 Create your home value improvement plan with the top qualities buyers constantly look for in a property.
Move-in Ready

Spacious/Open Concept
Light, Bright, and Airy
Curb Appeal
These sound expensive to achieve, but they don't have to be. Your labor, plus forethought, and potentially an appointment with a consultant are all parts of a plan to keep expenses down and push your home value up.
Affordable Ways to Hire a Professional or Consultant
If any of the qualities buyers most want feel overwhelming to achieve, or time and expertise is not on your side, it might be wise to bring in a professional. Hiring someone to take on an entire project is typically expensive, but hiring for an hour or two of consulting pays for expert advice and, depending on your agreement, an action plan.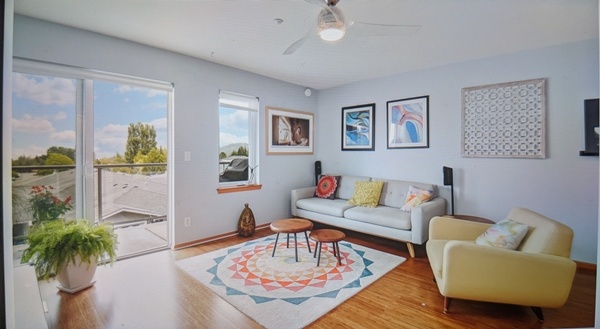 Take a look at the professionals that offer consulting services that could save time and money. Depending on the service and location, you can expect hourly services to range from $75-$150.
Professional Organizers
Color Consultants
Home Decorators and Stylists
Home Stagers
Landscapers
Real Estate Agent
Contractor
6 Cheap & Easy Ways to Increase Your Home's Value and Give Buyers What They're Looking For!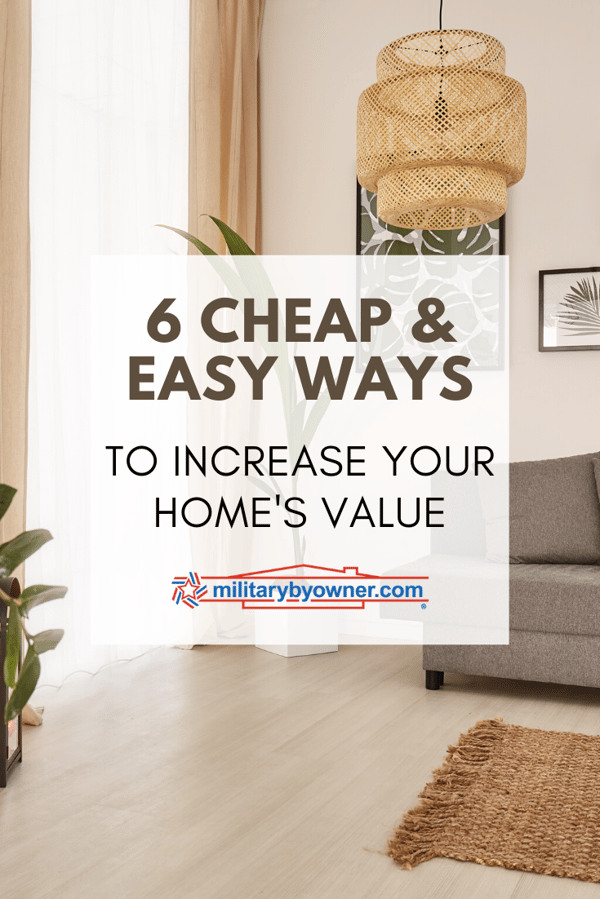 1) Make It Move-in Ready
Just as it sounds, many potential buyers will pay asking price and more to simply unpack their boxes and begin life in their new home. They want to avoid the hassle of gathering referrals from friends and estimates from vendors. DIY projects such as a fresh coat of neutral paint and updated tile work are not chores they're willing to take on.
As the dates for home selling advance closer, clean up takes on more importance. A deep clean from top to bottom is necessary to attract top dollar. Cleanliness is time consuming-- think cobwebs in corners, greasy range hoods, and grimy baseboards--but the cost is minimal. Your free labor goes a long way.
Depending on how your budget flexes, a professional crew of painters and a cleaning service make quick work of a home project that would likely take you days of effort. For reference, Fixr, a company that helps homeowners make informed home remodeling decisions, reports that the national average for a home painter is $50 per hour.
Don't forget to shampoo carpeting. Bad smells are on top of the list of turn-offs for buyers.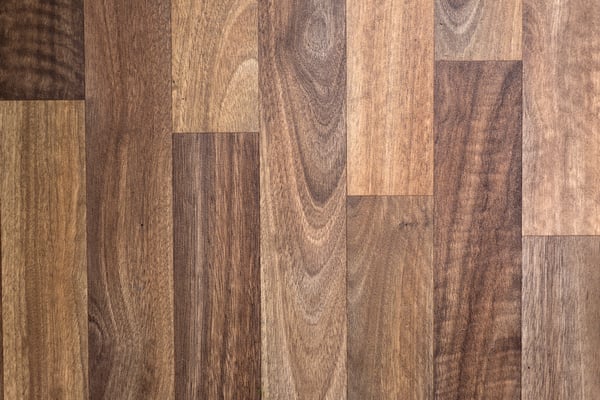 2) Create Space/Open Concept
Buyers' desire for open concept living hasn't faded. So, what are the best ways to achieve openness, or at least, make the space feel larger and spacious? Depending on your home selling schedule, consider a couple of these DIY projects.
A year or more out from selling (to get the most personal use out of your investment), it's time to evaluate flooring. Is it choppy from room to room? Outdated? Both of these qualities shrink a room in the mind's eye. By installing hardwood or wood-like flooring planks in the same direction throughout the kitchen, dining, and living spaces, the overall feel is much larger and cohesive.
The project will be time consuming yet cost efficient for first-timers, but there are plenty of tutorials online for guidance. Check home improvement store blogs online and any DIY blogger or designer on Pinterest—they'll provide plenty of tips and trick for installing flooring.
Months before an open house, you'll want to begin the purge process. Donations, sales, and storage units are remedies for an over-cluttered home. With the remaining furniture, plan an efficient traffic flow that emphasizes spaciousness. A home stylist or home stager has these skills if you're not sure how the arrangement should appear.
Learn the Secrets Home Stagers Use to Draw Buyers In
3) Aim for Light, Bright, and Airy
With a deep cleaned home as the backdrop, there are simple and cost efficient ways to quickly add these high demand qualities.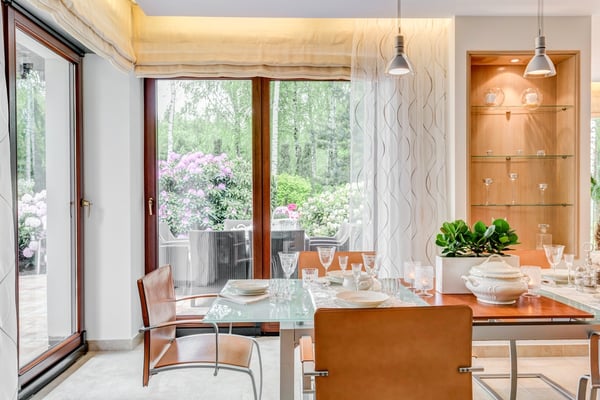 Begin with your windows. Spotless glass (inside and out) allows for more light to pass through. Where privacy isn't of the most importance, remove the window coverings to let streaming sunshine pass through. Removal also exposes decorative molding and quality window trim, which adds the character buyers are looking for.
Replace dated or dark curtains with breezy white sheers from an inexpensive home store such as IKEA. Re-evaluate the installation. There's a good chance their placement closer to the ceiling would elongate the room top to bottom.
If the curtains must remain, decorative ties, tassels, and pull back hardware are affordable accessories to let the light in.
How's the lighting in the room? Most spaces benefit from more lamp light. Table top and floor lamps brighten corners and are low-cost improvements. In conjunction with overhead lightening, the entire room brightens. Don't forget to clean existing lighting features and insert new bulbs for maximum light, bright, and airy effect.
4) Update the Kitchen
Arguably the most requested feature, an updated kitchen, drives a buyer's offer. However, kitchens tend to be where homeowners lose money if they spend too much on improvements. Remodling's Cost vs. Value 2020 cites this statistic: A minor kitchen remodel averages at $23,452, but the resale value is at $18,206, which is 77.6% return on the investment.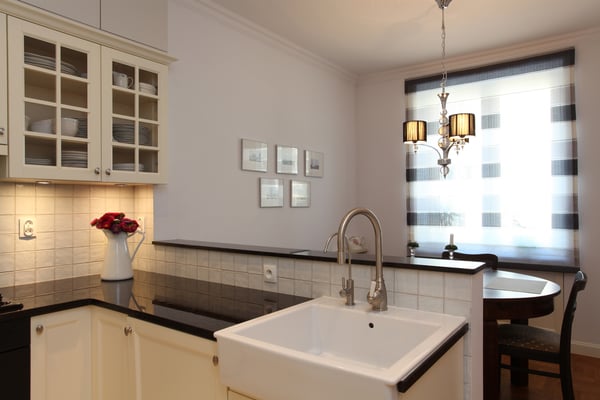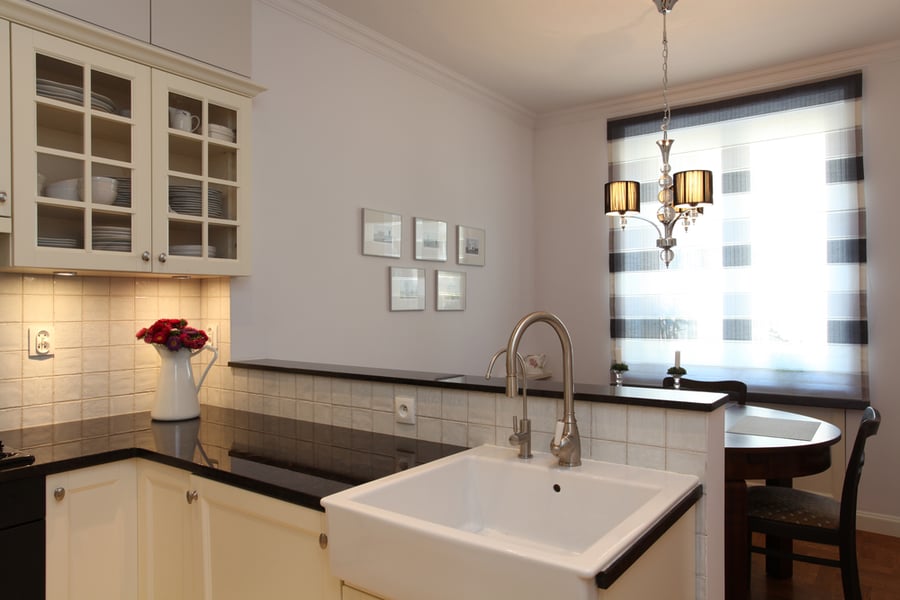 Remedies against overspending on improvements include using scratch and dent appliance stores, remnant pieces of natural stone for counter tops, and DIY resurfacing. Cabinet paint, faux stainless fronts for appliances, and a modern backsplash update the look of the kitchen, but maintain a low budget.
Read 6 Home Upgrades You Can Skip When Selling Your Home for more ways to save money on your home improvements!
5) Update the Bathroom
Similar to kitchens, bathrooms are high priority for buyers, but costly for owners to update. Pay attention to the small details in the bathroom—they become focal points. New hardware including faucets and cabinet knobs and pulls are reasonable updates. Mildew resistant paint and a high functioning exhaust fan are other improvement possibilities. Treat the bathroom to a linen overhaul. New towels, shower curtains, and rugs provide an instant boost on a small budget.
6) Highlight Curb Appeal
In the case of curb appeal, it's interesting to note that the top two home improvement projects on the Cost vs.Value list that offer the best ROI are for the exterior of the home.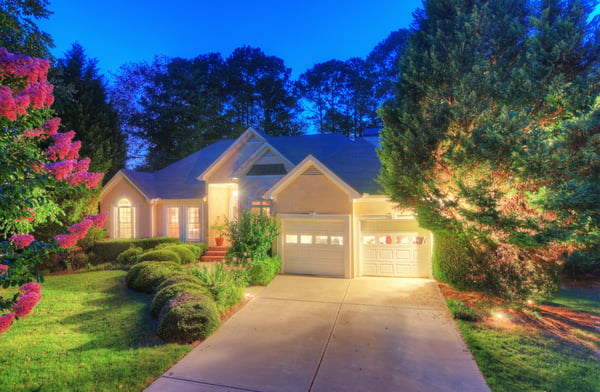 Take a look at cost vs. value.
Manufactured Stone Veneer:
Cost: $9,357
Resale: $8,943
Recoupment 95.6%
Garage Door Replacement
Cost: $3,695
Resale: $3,491
Recoupment: 94.5%
Outstanding curb appeal sells homes quickly. Although you might not have the budget for these large projects, the outside of the home offers the most affordable options to drive sales.
Again, think what today's buyers are looking for. They are seeking an extension of their living indoor space. A fire pit or outdoor fireplace requires simple installation and are budget friendly upgrades. If a covered patio exists, add an outdoor fan and removable shade options.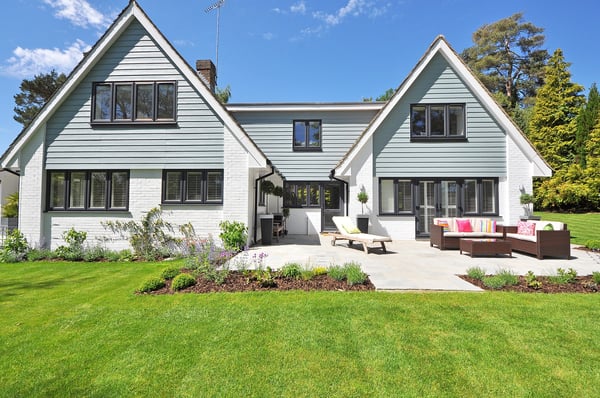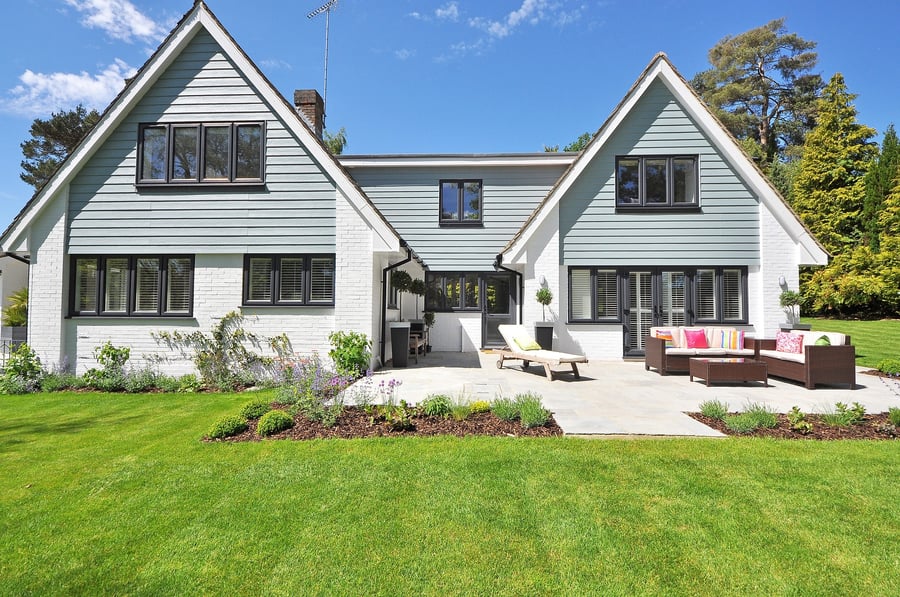 Need more ideas? Take a look at 4 Landscaping Ideas for Instant Curb Appeal.
Details such as flagstone walls, decorative edging, and brick tree surrounds make a property pop, if it's been well tended. The yards must be cleaned and maintained for the improvements to be visible and not overshadowed by overgrowth.
How Do I Start the Home Improvements?
Assessing which home improvement projects are worth time and money can be overwhelming. Talk to a real estate agent well before putting the home on the market to gather advice as to which budget-friendly upgrades sell the best in your neighborhood.
Home improvements vary in their time and money consumption. Prioritize your home improvement plan by date and cost per project to make the best decisions throughout the process.
As the day draws near for your home sale, stay informed of home selling best practices by reviewing MilitaryByOwner's Home Selling Resource Articles.
Be sure to download our FREE in-depth ebook below, packed with help for selling your home!