5 Things to Do Before Putting Your Home on the Market
The traditional moving season for military families is fast approaching, which means you may be looking to sell or rent your home if you're moving this year.
From cleaning to decluttering to home staging, there are a few things to pay attention to before even putting your home on the market--tasks that can help set your home apart and get those offers rolling in!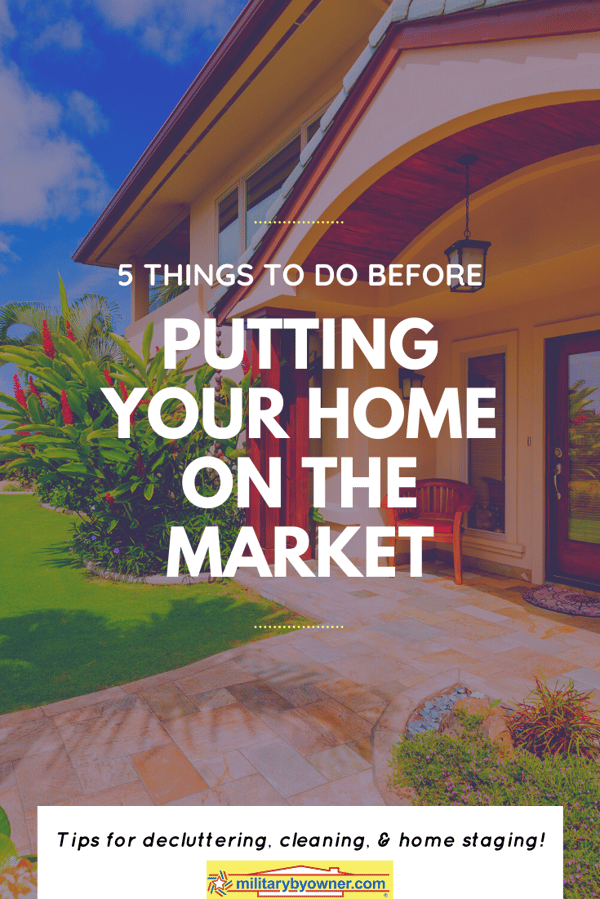 5 Things to Do Before Putting Your Home on the Market
1) Amp Up Your Curb Appeal
We often discuss "curb appeal" on this blog, and with good reason. The outside of your home is the first impression buyers will have of your home, so take the opportunity to make it a good one. Stand across the street and look at your home with a critical eye, drive by your house during the day and again in the evening, and really take in the overall look of your home. Be honest. What needs updating? Is it looking a little rough around the edges? Are the once pristine flowerbeds now sporting weeds? Have the mulch and shrubs seen better days?
Attend to basic lawn grooming like pruning trees and shaping hedges, mowing and edging, and freshening up the mulch (or hire someone!). Adding potted plants or flowers near the entry will create a homey, inviting look.
Look at your entry as if you're seeing it for the first time. Sweep surfaces, clean doorknobs and fixtures, remove cobwebs, and pressure wash walkways and porches if needed. This is also the time to touch up paint on the trim and shutters.
Take a look at this short video for more ideas to spruce up the outside of your home!
2) Create an Inviting Entry
Speaking of curb appeal, what is the state of your front door? Whether it simply needs repainting or new hardware installed, the front door can speak to the state of the rest of the home. Use the ideas in 3 Front Door Makeovers for Your Home Sale to decide if you need to need a complete do-over such as a new frame or pre-hung door system.
Get more tips for creating curb appeal that draws home buyers in What You Should Be Doing Now to Sell Your Home Later.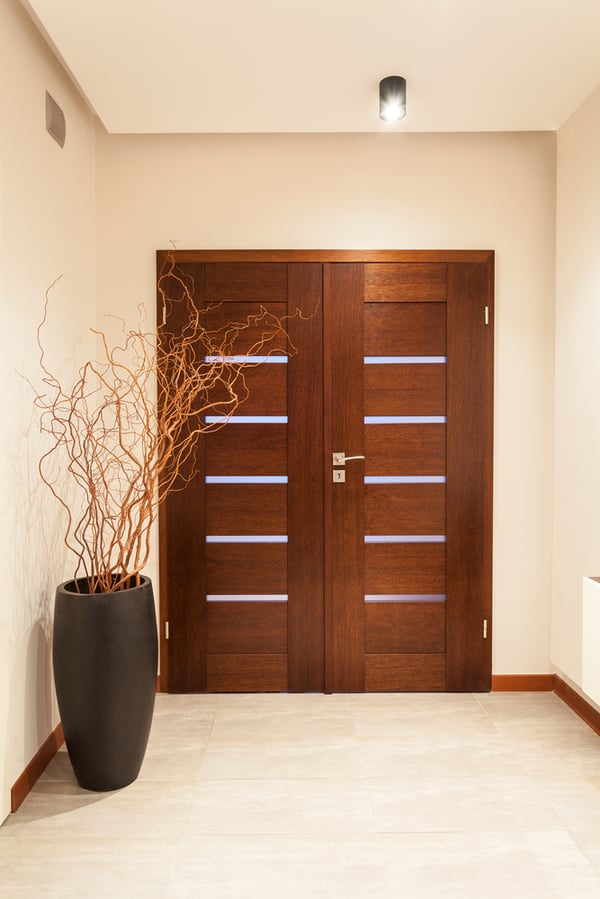 3) Clean Up a Storm
Make cleaning every nook and cranny of your home a priority. And the home can't be just surface-y clean. Home shoppers will open every door and cabinet, so stuffing things into a closet or drawer in hopes no one will notice just won't work!
Aside from a brutal decluttering (Hello, Marie Kondo!), here are some spots to give extra attention that you might overlook in the course of a normal day, because buyers will notice:
Smudges on light switches and near doorknobs
Corners of floors
Light fixtures
Cabinet doors and drawers
Baseboards, wall and ceiling vents, and ceiling fan blades.
If you have young children and wonder how you'll ever be able to keep it clean for showing, get some helpful advice in our post, 10 Tips for Selling Your Home with Small Children.
4) Stage Your Home
Whether you hire a professional or choose to stage the home yourself, home staging typically involves the steps of decluttering, depersonalizing, updating, and styling. Remove or store excess furniture, personal items, and accessories to make the home look more spacious and help the buyer picture their own belongings in the home.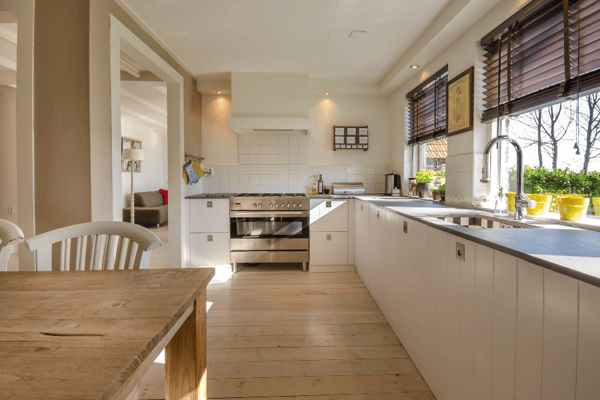 From our article, Home Staging 101:
Competitively priced professionally staged properties sell faster. Even in a slow real estate market, staged homes consistently attract offers more quickly than those that haven't been staged.

Staging saves sellers money in the long run by decreasing the number of days the home is on the market, in turnreducing carrying costs and the need for price reductions.
Selling your home yourself? Read through the tips in 6 Tips for Your First "For Sale By Owner" and then download our home selling ebook!

5) Brighten Up the Space
Replace light bulbs throughout the entire house. You'll want to leave every light on during a showing, so make sure none of the bulbs are missing or close to burning out. Opt for the brightest wattage to really highlight your home.
Clean windows and replace blinds or window treatments to allow maximum light to filter in.
Freshen up paint or repaint in lighter colors. Opting for light neutrals will help rooms seem larger.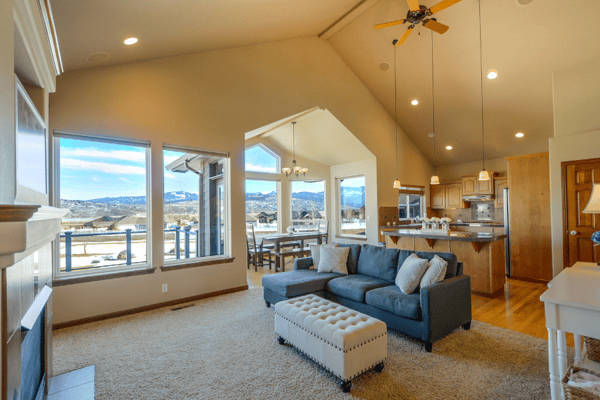 Of course, there are many more factors that go into selling your home, but starting with these tasks can help you get a leg up on the competition. Use the helpful checklist below to help prioritize your home selling tasks! And then check out MilitaryByOwner's library of home selling resources.
Share this image on your own site! Simply copy and paste the text in the box.