6 Simple Steps to Clear the Holiday Clutter and Get Organized
Good intentions are like shoes. Big or small, everyone has some. Motivated individuals act on good intentions, double dip, and call them New Year's resolutions, but others will procrastinate another year knowing a new set of resolutions can be made come the next January 1.
Home projects often get tossed into the good intentions category, but get swept aside unless the need is immediate, such as a broken water heater.
By the way, this is not another New Year's resolution pep talk because if we're honest, we'd all admit to hating resolutions anyway. It's simply a suggested guide to pick and choose some easy projects that will improve quality of life at home, leaving you to feel very accomplished early in the year.
These DIY tasks garner big returns in a short amount of time!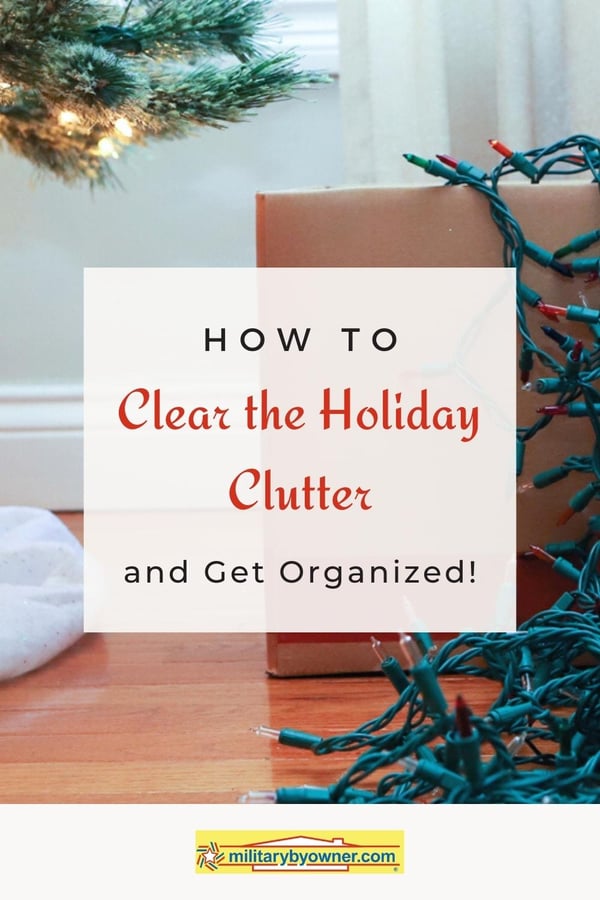 Photo from iStock.com/RobinGentry
Decorating and Home Improvement
Use winter themed trimmings to carry home décor through February.
Leftover live greenery such as wreaths and swags look great adorning mantles and front doors. Just remove the red bows and Christmas plaid to remain timely. Snowflake and outdoor woodland scenes also make sense displayed until about Valentine's Day.
Shop January sales.
Towels, sheets, and other linens are heavily reduced during January sales. Cut up the old sheets for rags and keep a few of those tattered towels for potential basement flood clean up, but more to the point, invest in a few plush, new sets. Your family and guests will appreciate comfy blankets and duvets more than you think.
Caulk, paint, or restore.
Good Housekeeping shares 13 easy home improvement project tutorials. These are inexpensive and quick to install. Have you ever wanted to change a light fixture without a handyman's assistance? The how-to is one of the projects listed. Do you know what a drapery return is? You should; the detail makes a difference!
Organization Projects
First purge, than creatively store holiday decorating items.
These are often sentimental, one of a kind, or just too pretty to give away, so hand towels, ornaments, and table top displays stack up and never make it out of red and green storage bins from under the stairs. This year, take a hard look and do away with items that haven't been used during the last couple of years.
If parting with them cold turkey is too difficult, take pictures to have on hand to resurrect memories of Norman Rockwell villages and nutcracker collections from Christmases past. Seek everyday containers to store holiday pieces. Egg crates, Red Solo cups, plastic bags and cardboard paper tubes all do double duty storing ornaments, wreaths, and knick knacks. Remember the wardrobe boxes from your last PCS? They have the detachable apparel rod inside that would easily hang lights, tablecloths, or garland.
Stop hoarding paperwork and shred, shred, shred.
With the invention of paperless billing and invoices, the need to save all documents is long gone. After one read-through, bank statements and utility bills simply take up space in your office. The only records definitely worth saving these days are tax paperwork, for up to about seven years, and estate and pension plan documents.
Sort old photos.
If you are of a certain, ahem, age, you likely have boxes full of actual developed paper photos. These relics also likely have moved from state to state in a disorganized mess during each PCS. Take an hour or two to package them up and send them to a place like Scan My Photos. The company will convert your photographs into JPEG files and provide them back to you as a digital download. They also have options for slides and negatives. (Younger readers will need to Google what those are!)
Pick one of these easy home tasks with tangible results and begin to feel like you're making a clean start for the New Year. Plus, with the newfound home pride in hand, you just might want to tackle another and another.
Get even more practical tips with our downloadable list for winter home maintenance below!