Throwback TV Series and Movies to Binge Right Now
Throwback TV Series and Movies to Binge Right Now
Massive binging on books, movies, and TV is what is dominating free time (and not so free time!) right now. These creature comforts are what we are watching and reading on our screens to occupy our time and cope with the idea that our new normal is evolving each day due to the Coronavirus quarantines in place. It's human instinct to delve into what comforts and soothes us.
Part of seeking comfort in tumultuous times is returning to the things we know and love, which includes TV shows and movies, both of which are the most accessible they've ever been; a touch of a screen or a voice command sends nostalgia flooding through your TV in just moments.
Throwbacks not only bring warm and fuzzy feelings, but they really do have historical importance to pass on to younger generations. TV shows and movies aren't labeled "classics" at random; they've provided artistic value for new viewers along the way. Today's Netflix most watched series and major movie studio blockbusters all stemmed from ideas and innovations created decades ago.
Because times have changed, it's hard for families to distinguish what they feel is appropriate viewing. Common Sense Media is the perfect place to research thousands of titles. On the website, professionals from education and mental health backgrounds break down content and rating guidelines to inform viewers about the titles they've chosen. Common Sense Media researches TV, movies, books, and online games and apps to provide age appropriate options.
Now then, set the couch scene just right, and binge away!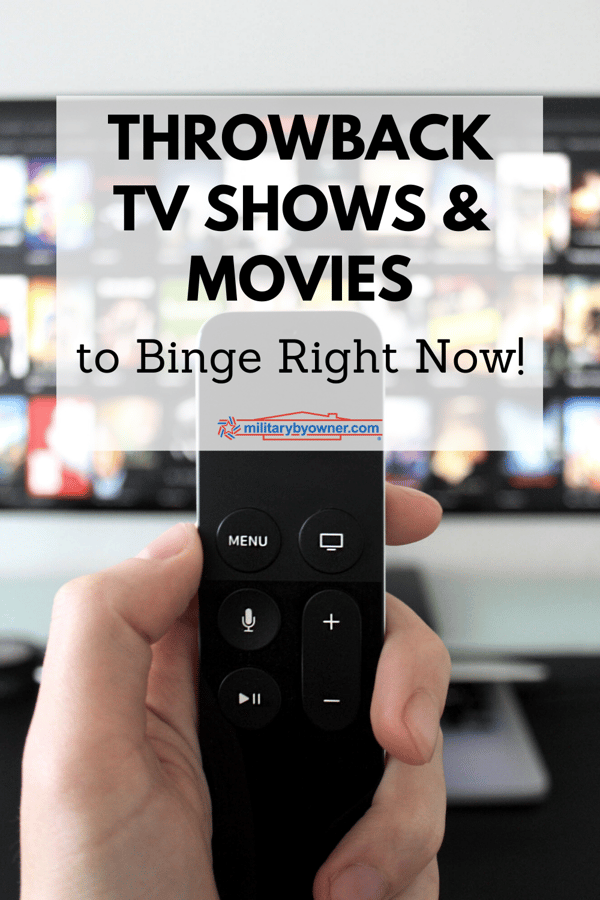 Throwback TV Series and Movies to Binge Right Now!
Classic Movies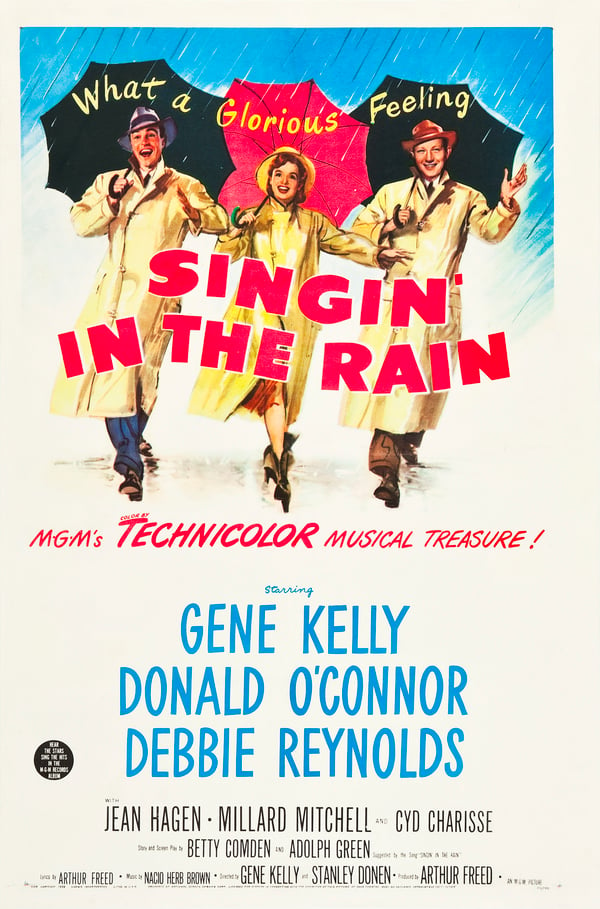 These titles have endured the test of time and show up on various "Best Of" lists, year after year. Yes, some are in black and white, but don't let the absence of color dissuade you from appreciating the time period's ground breaking content.
Psycho
Casablanca
Citizen Kane
Doctor Zhivago
The Bridge on the River Kwai
12 Angry Men
Gone with the Wind
Breakfast at Tiffany's
The Day the Earth Stood Still
Singin' in the Rain
West Side Story
Rebel Without a Cause
North By Northwest
Stagecoach
An American In Paris
Modern Classics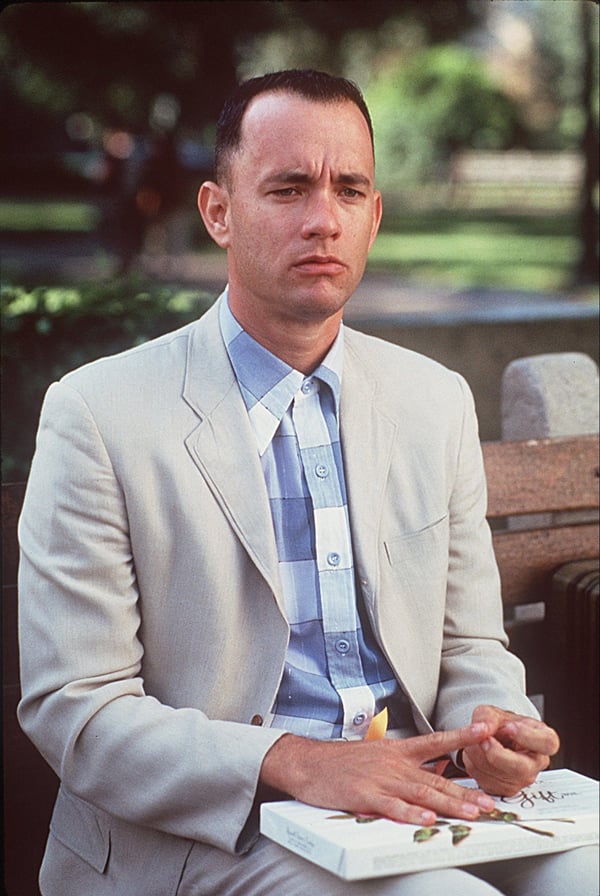 Tom Hanks in Forrest Gump
There's something to be said for introducing one generation's classic movies to a younger crowd. One part entertainment, one part historical reference, these old movies will likely see a strong resurgence as more family time is spent at home.
The Shawshank Redemption
Ferris Bueller's Day Off
Forrest Gump
Pulp Fiction
The Lord of the Rings Trilogy
Good Will Hunting
Titanic
The Matrix
The Sixth Sense
Fargo
Jerry Maguire
Schindler's List
The Godfather
Goodfellas
The Silence of the Lambs
Military Themed Movies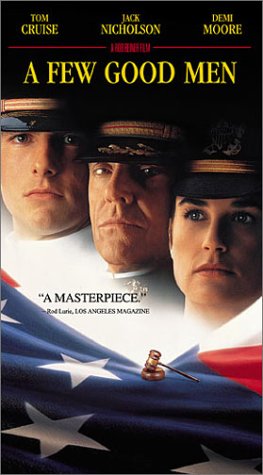 It's hard to compile a throwback list and not include movies with a military related conflict. Documenting war, the military lifestyle, and its effects is a timeless genre.
Saving Private Ryan

Letters From Iwo Jima
Good Morning Vietnam
A Few Good Men
Hacksaw Ridge
Black Hawk Down
Stripes
The Patriot
Top Gun
The Best Years of Our Lives
Jarhead
Tigerland
Patton
Platoon
We Were Soldiers
Family Movies
As mentioned before, what is determined family friendly is different in every household. These movies are all rated PG-13 or under. Classic Disney movies typically dominate this category, and they're easy to come by. So instead, take a look at this perspective on family classics.
Home Alone
Apollo 13
Wonder Woman
The Black Stallion
E.T.
The Harry Potter Series
Charlotte's Web
Where the Wild Things Are
The Wizard of Oz
The Sound of Music
The Never Ending Story
Mrs. Doubtfire
The Princess Bride
Field of Dreams
Big
High School Reading List Movies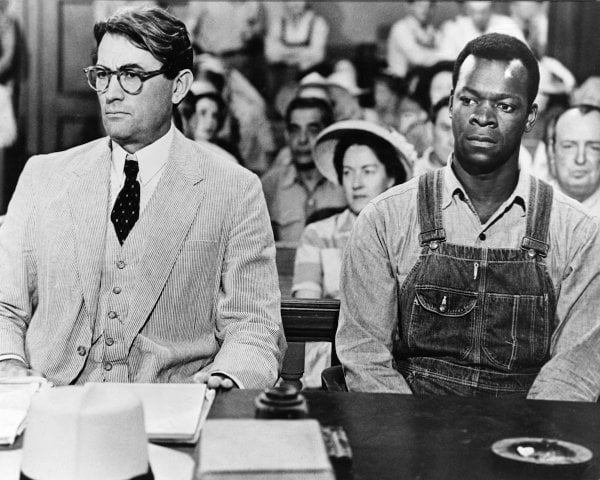 Gregory Peck and Brock Peters in To Kill a Mockingbird
We can't ignore the fact that typical public education has changed recently. For parents who want to feel a bit better about screen time, advocate for these book title classics. Many have old and new versions to pick from. No, they won't substitute for the book, but every little bit of learning helps!
Anna Karenina
The Crucible
The Great Gatsby
Emma
Of Mice and Men
The Importance of Being Earnest
Hamlet
Lord of the Flies
To Kill a Mockingbird
Little Women
Dracula
The Grapes of Wrath
Great Expectations
The Scarlet Letter
Wuthering Heights
TV Series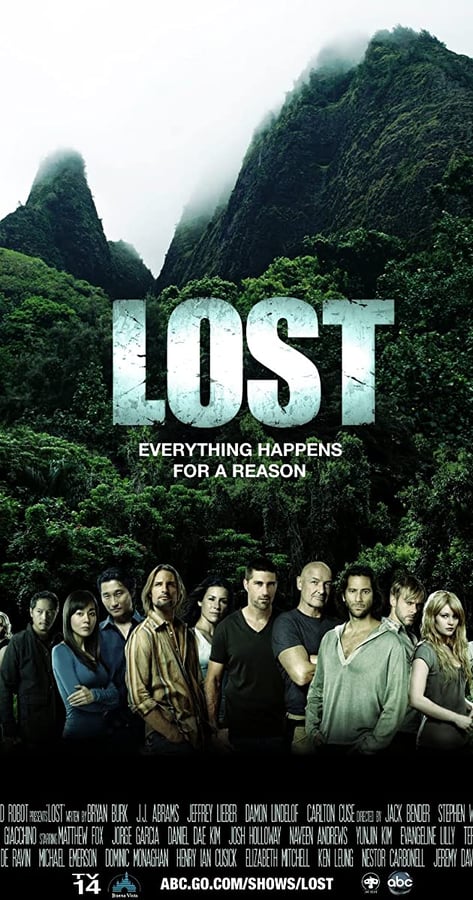 It seems crazy to us now, but the early TV shows were aired on only a handful of networks, and their scheduled showtimes were something to look forward to each week--the literal beginning of must-see TV! Otherwise, you waited for reruns.
Later, VCRs and DVRs offered more flexibility in viewing schedules. But, today, an intentional binge without the dreaded commercials is the preferred way to enjoy TV shows.
Classic TV Shows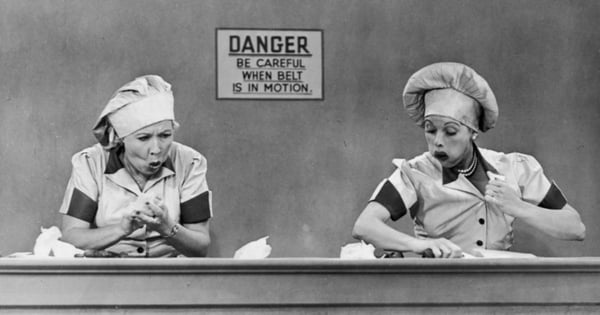 Vivian Vance and Lucille Ball in a classic scene from I Love Lucy.
These titles go way back, and younger viewers initially might be reluctant to watch, but try an episode or two before moving on, as there are plenty of laughs and suspense to be found. Plus, they'll finally understand references to classic scenes such as Lucy and her time spent in the chocolate factory or while stomping grapes.
The Twilight Zone
I Love Lucy
M*A*S*H
Little House on the Prairie
The Honeymooners
The Mary Tyler Moore Show
The Andy Griffith Show
The Dick Van Dyke Show
Bewitched
Laverne & Shirley
The Brady Bunch
Happy Days
Star Trek
The Beverly Hillbillies
Lassie
Modern Classic TV Shows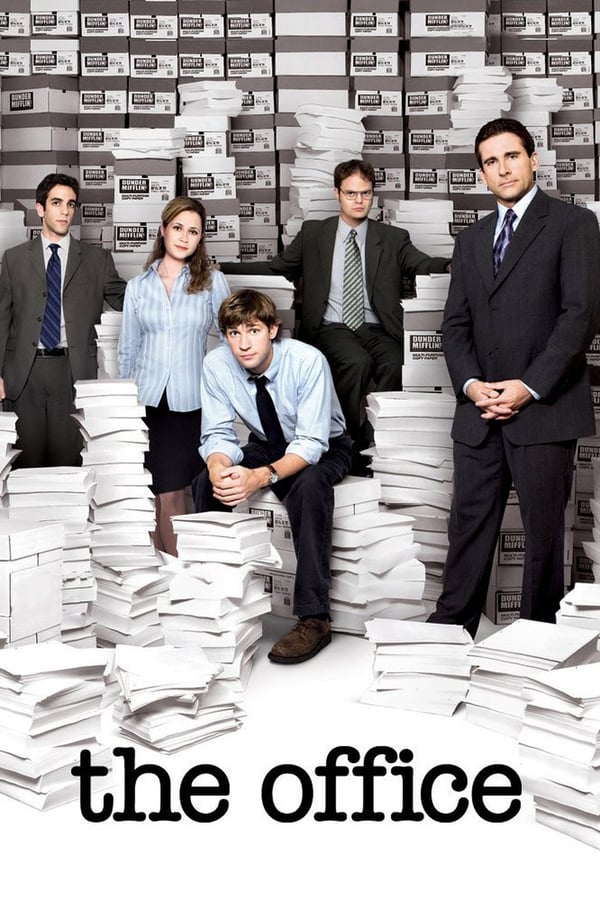 You know all of those reunion reboots that are popping up? Many are from these shows that viewers continue to watch over and over again. Today, pop culture is filled with references from popular episodes of these series.
The Office
Cheers
Frasier
Downton Abbey
The Wonder Years
Lost
Seinfeld
Friends
ER
Buffy the Vampire Slayer
The X-Files
Friday Night Lights
The West Wing
Twin Peaks
The Simpsons
Buried beneath the latest and greatest, most talked about entertainment choices of today are the TV shows and movies you've loved, forgotten about, or never had the chance to indulge in. Pick your favorites and introduce new viewers to the brilliance that was on the screen back in the day. What better time than now?
Certainly some excellent throwback choices have been left off this starter pack list. What would you add to the mix?