7 Adventures Near U.S. Coast Guard Station in Panama City, Florida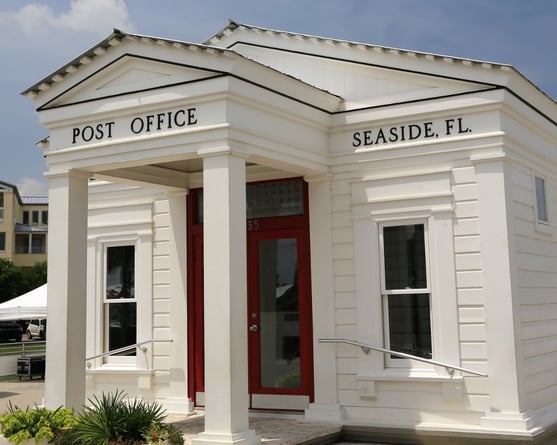 From an entirely unscientific study conducted among fellow military spouses and real estate agents who work with military families, I get the distinct impression that many military spouses rarely venture far beyond a five-mile range of where they live. They may travel back and forth across the country or even the globe, but don't play tourist in the areas where they are stationed.
This (unscientific) fact is not true of all military spouses, of course. Several immediately come to mind who painstakingly create "bucket lists" of both must-do tourist attractions and off-the-beaten-path adventures for each new duty station.
For those currently located at U.S. Coast Guard Station Panama City (about one hour east of Eglin AFB and 45 minutes west of Tyndall AFB in the Florida panhandle), I've created a short list of must-do activities that are just outside of the five-mile perimeter of your current duty station!
USCG Station Panama City, located at Naval Support Activity Panama City, has been serving the Florida panhandle for over 70 years. If you're currently living there, at one of the other military bases in Florida, or if you've lived in the area previously, make sure to leave a review of the area on Military Town Advisor to help out other military families expecting to PCS there!
To get to each of the following activities, take US Highway 98 west. Each of the exits from the 30A intersection all the way to Sandestin will bring you to a stretch of the coast known as the 30A beaches of South Walton, a family friendly collection of quaint beaches each featuring a distinct character and flair of their own.
Relax at The Hub.


Located just past Seacrest Beach, The Hub is the newest attraction on 30A. Show up at any time of day and you'll find a relaxed atmosphere of children playing and either live music or sports playing on the gigantic screen (this is where you want to watch the big games!). To imagine this place, think mall food court meets casual upscale courtyard complete with twinkly lights overhead. This is a great place to take the kids, but it's also good for a relaxing lunch or late evening casual date night.

Watch the sunset from Bud and Alley's Rooftop Bar.


There's a Bud and Alley's restaurant in Panama City, but the views from the deck in the Seaside Beach location are fantastic. If you're going, make sure to get there long before sunset to make sure you can get a seat. Best thing on the menu: The smoked tuna dip. Yum!

Dress up for a night out on the rooftop at 723 Whiskey Bravo.


I know. It's another rooftop, but when you have the good fortune to be stationed along the beautiful Gulf, as do USCG Station Panama City families, then take advantage of the views from all angles! Enjoy rooftop fire pits and good cocktails in this lively spot on Seagrove Beach.

Listen to music at The Red Bar of Grayton Beach.
The Red Bar is an institution along 30A. Featuring a Cajun-themed menu, fresh seafood, and lots of live music, this casual, kitschy restaurant-bar is fun for brunch, lunch, and late night drinks. Like everything else along 30A, the price point is higher than what you'll find in Panama City, but you can definitely just drop by this place for a drink and a taste of a unique Florida atmosphere
Grab a bite at a food truck at Seaside Beach.
If you haven't seen Jim Carrey in The Truman Show, then watch that first and then head down to Seaside Beach. The Pleasantville-style movie was filmed in this old fashioned, albeit relatively new, master planned community. Parking is tough here, but if you visit in the off-season (mid-August through spring break), it's much more navigable. The famous Airstream food trucks along 30A in Seaside feature everything from daquiris to Mexican street food to BBQ, and pretty much everything is delicious. Burn off that meal by taking a walk down the quaint, quiet streets afterward.
Hiking in Point Washington Forest.
While the panhandle has no shortage of water and outdoor activities, there aren't a lot of opportunities for hiking. However, the Point Washington Forest, located just between US Highway 98 and 30A, offers several great hikes. The trailhead from 395 offers easy parking and a good hike of about four miles that will give the kids a chance to test out their hiking legs without too much difficulty. Make sure to bring the bug spray and sunscreen, though!
Night crabbing on the beach.
After you've enjoyed watching the sunset over the Gulf, grab the kiddos and a flashlight or head torches to walk along the beach. Tread lightly so that you don't step on the almost translucent white ghost crabs known as sand crabs. This is a great activity for family members of all ages. Even the dog will enjoy watching the little crabs scamper across the sand in the dark. If you do gather them up, make sure to release them back to their sand homes when you're done inspecting the little guys.
Want more information about the area? Click below to read the reviews from other military families on Military Town Advisor!
Photo: Jay Clark/Dollar Photo Club