8 Ideas for Celebrating St. Patrick's Day at Home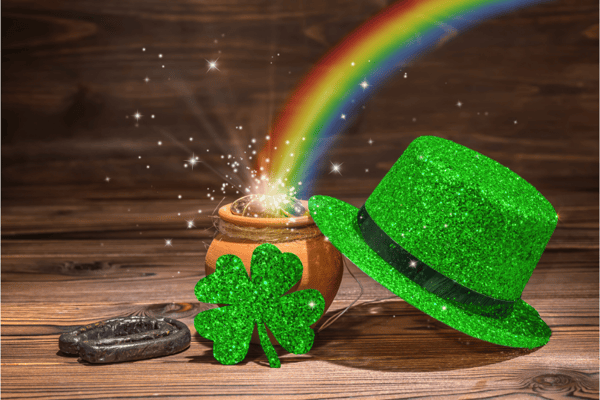 Normally, the celebration of Saint Patrick's Day is a carefree and joyous event with a touch of mischief added in for extra fun. This year, public gatherings and celebrations are curtailed due to the coronavirus pandemic, but there's no need to ignore a beloved tradition. Wear your best green outfit and join in the merriment!
We've rounded up eight amusing and educational Saint Patrick's Day activities to inspire creative Irish interpretations of your own, all March long.
8 Ideas for Celebrating St. Patrick's Day at Home
1) Shamrock and Leprechaun Themed Treasure Hunts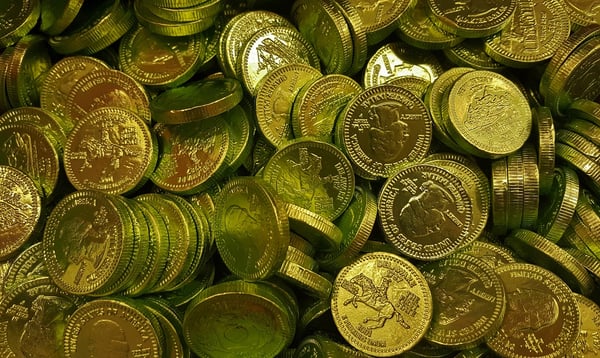 There's no better way to showcase shenanigans than by organizing a neighborhood wide treasure hunt that takes place outside, without a crowd.
You'll need a festive team of neighbors to organize the fun, but it's as easy or as complicated as the group prefers; from a simple neighborhood walk, to a game filled with clues and prizes. The organizer collects names and addresses of who want to play and assembles clues as to the order of the homes.
The neighbors involved all post a DIY shamrock on their door, notifying walkers of their participation. At the end of the trail, one lucky neighbor displays a pot of gold sign signifying the end of the hunt. Gold foil coins are the perfect treat to finish the game.
Bad weather? The inside version works just as well. Use stickers along the way to mark the trail.
2) Saint Patrick's Day Printables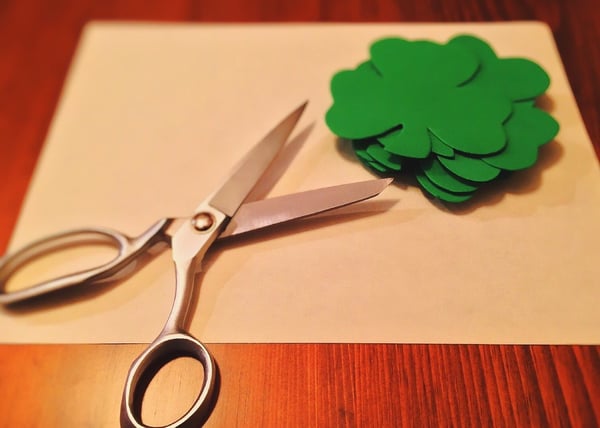 Right about now, Pinterest is bursting with free printables featuring four leaf clovers, pots of gold, and naughty leprechauns. Search for any topic you'd like--word searches, Bingo, Sudoku and more. Are there ever enough coloring pages in the world? Grab the crayons and try to stay in the lines!
3) Search Library Apps About Saint Patrick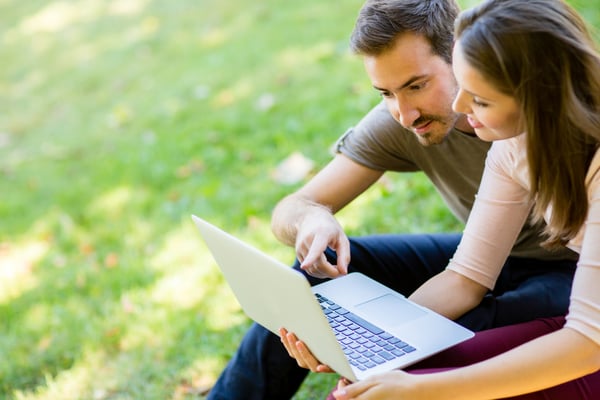 Anyone curious about the REAL Saint Patrick?
Your library card offers so much more than access to shelves of books. Check out your local library system's online collection and prepare to be amazed with what is available for free! Audiobooks, ebooks, research databases, homework help, live chats with library staff, language courses, audio files, SAT/ACT prep and so much more.
4) Take a Virtual Field Trip to Ireland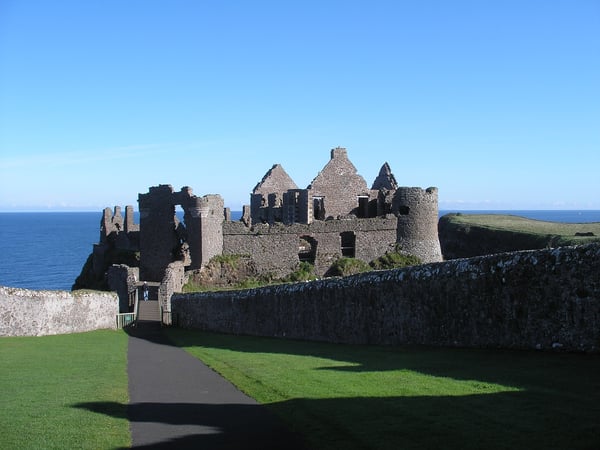 Just ask anyone who has ever visited Ireland, and they'll go on and on about how gorgeous and green it is! With virtual field trips, not only can you see green in all its glory, but witness other amazing sites and sounds. Historic castles, waves crashing, and of course listening to residents and their iconic Irish brogue speak about their home land.
Search YouTube or Virtual Visit Tours for an easy start to tour Ireland from home.
5) Investigate Your Irish Ancestry
Thanks to America's major immigration influences, there's a good chance your family has a wee bit of Irish blood. With the family at home, now is a good time to talk with grandmas and grandpas about their parents and to learn about your family history. Take it a step further and investigate online ancestry databases to dabble in what your last name says about your family's origins.
The Library of Congress has an interesting presentation about Irish settlers and their contributions to American culture.
6) Traditional Irish Soda Bread Recipe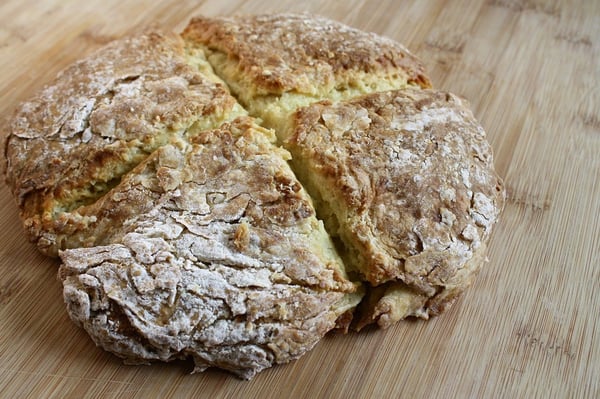 Let's be honest; more time spent at home equals the need for more snacks! Try your hand (and the hands of helpers home from school!) at baking an easy to source version of Irish soda bread. The recipe calls for staples most everyone has at home.
This version of the recipe even has a video to guide the process.
7) Learn about Traditional Irish Dancing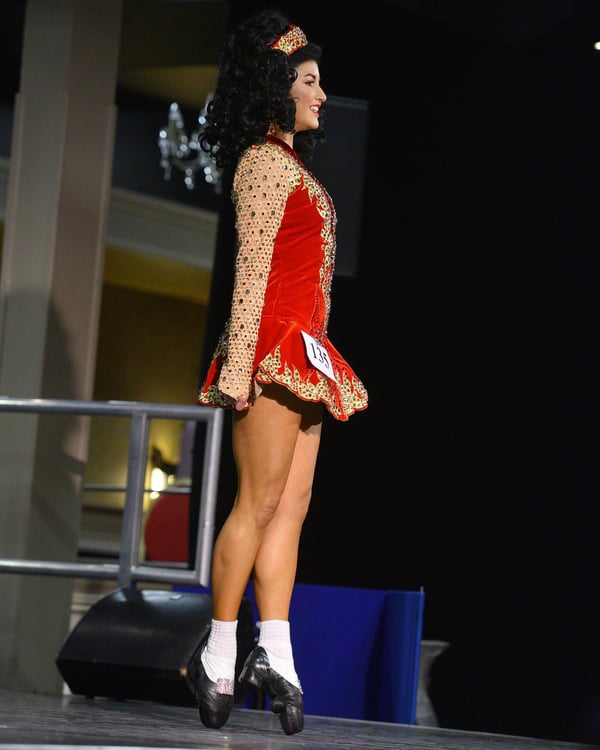 Irish dancer Anna McDonald at the 2020 All Irelands Championships in Killarney, Ireland. (Photo courtesy Jen McDonald)
There's no way to dive into Irish culture without mentioning their globally admired professional and amateur dancers. If the rhythm of the steps and music has always intrigued you, now is the time to practice! This video demonstrates the 1-2-3, the singular move that all Irish dancing is based upon. Once you think you've mastered the step, keep watching for more advanced routines.
Did you know Riverdance, the stage show sensation, is celebrating its 25th anniversary?
8) Explore Irish American Trivia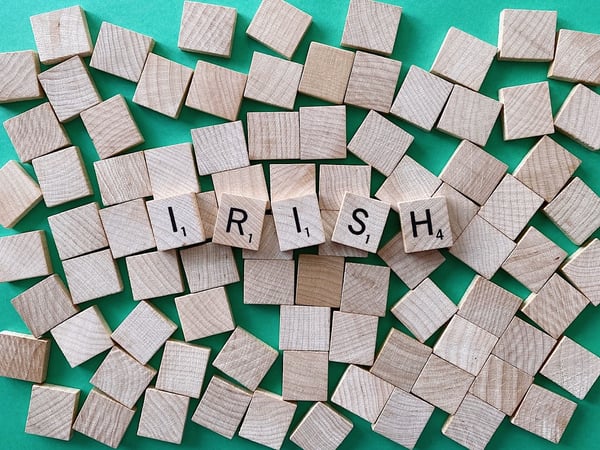 Everyone loves a good trivia game, especially if it has an Irish theme. Read over a few trivia quizzes and amaze your family over a traditional St. Paddy's Day dinner of corned beef and cabbage.
This is a pretty entertaining list to give Saint Patrick's its due while practicing social distancing. If you need a little more luck of the Irish in your life, there's always the cult favorite found at your favorite local fast food drive-through: McDonald's very green, Shamrock Shake! Ice cream always makes everything better.
Happy Saint Patrick's Day from MilitaryByOwner!