8 Nature Trails Near Joint Base Langley-Eustis
One of the first things many military families do when receiving orders for a PCS move is to find out what there is to do in the area. For our family, getting outdoors and getting to know the new place is always a priority, and many of our first weeks at JBLE were spent outside. If you're also stationed at Joint Base Langley-Eustis (JBLE) in the Hampton Roads area of Virginia, finding outdoor activities is easy!
Military bases in Hampton Roads are either located "Southside," in the Norfolk/Virginia Beach area or "on the Peninsula" across the water. Both Fort Eustis and Langley AFB (now known as JBLE) are on the peninsula, though they are 17 miles apart.
Need a break and want to get outside? You can find a list of local outdoor activities, including some popular area trails like the Noland Trail, Sandy Bottom Nature Park, Grandview Nature Preserve, and Newport News Park, that are easily accessible from JBLE in our post, 8 Outdoor Adventures Near Naval Station Norfolk.
Here are a few other area nature trails to add to your list! These are all on or near Fort Eustis or Langley AFB, and they're all located on the peninsula side of the water (no bridge/tunnel to deal with!).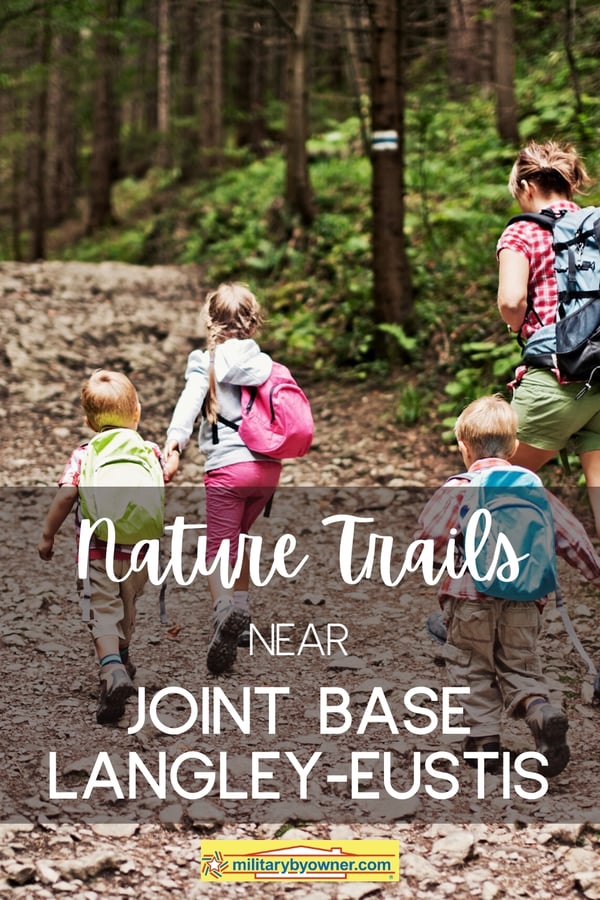 1. Fort Eustis Trail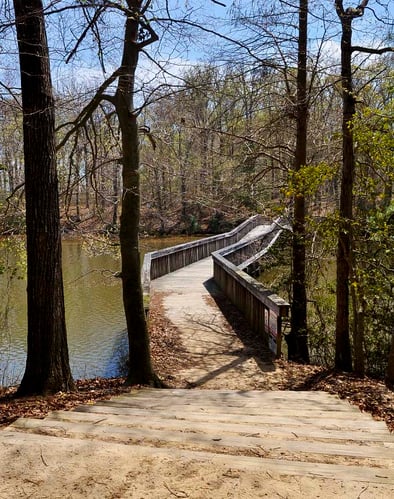 Photo by Senior Airman Jason Brown/Released
What could be more convenient than a nature trail right on post? The Fort Eustis trail is a 1.2-mile loop that crosses Fort Eustis Lake, which is a license-free, catch-and-release fishing spot.
Location: On base at JBLE- Fort Eustis, the trail's entrance is near the theater.
2. Langley AFB Trail and Boardwalk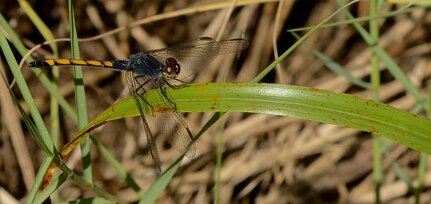 U.S. Air Force photo by Airman 1st Class Austin Harvill/Released
This trail is located on Langley AFB, where you can stroll the quarter-mile boardwalk that runs over marshy wetlands. There's also a covered viewing pavilion and placards describing local plants and wildlife. If you want to make it a longer trek, it's easy to get to the walking/running path that circles the base.
Location: On base at JBLE- Langley AFB, access this trail across from the stables, before the bridge heading into ammo.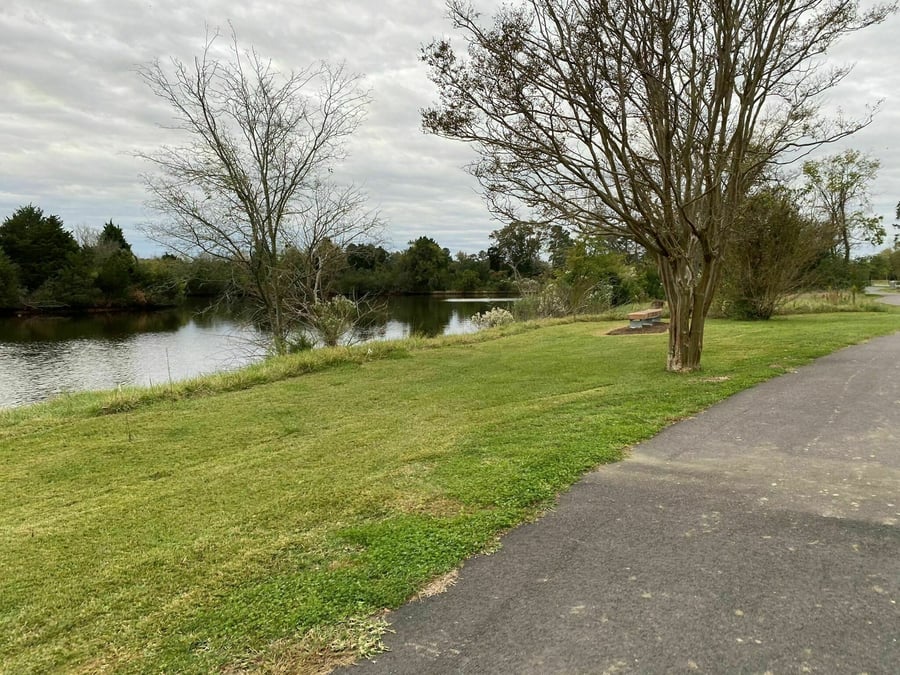 Image from AllTrails
This 4.6-mile out and back trail is located in Hampton. The biking/running/walking path is good for all skill levels and features a lake view.
Location: Waterwalk at Central Park Hampton, VA 23666.
---
Looking for Joint Base Langley-Eustis housing? Poquoson is a popular area to live near Langley AFB. Take a look at this beautiful Poquoson home for sale!
5 Bed, 3.5 Bath (Single Family)
Price: $688,000
MBO Listing #MBO1469821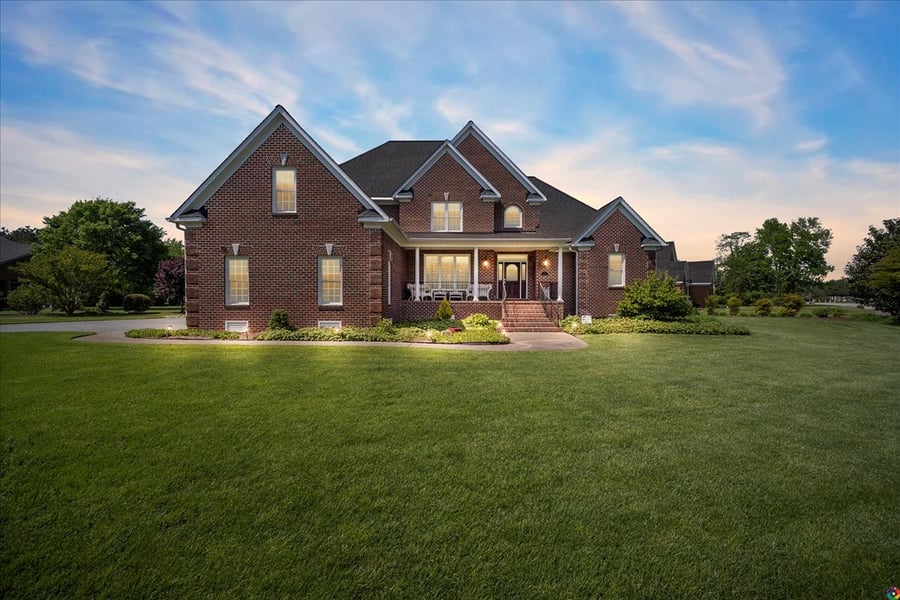 Approximately 10 miles from Fort Eustis and 4 miles from Langley AFB, picture your family in this gorgeous custom home. With 4,372 square feet of space, this home sits on a coveted corner lot with water views and is in Phillips Point Cove, a beautiful established neighborhood with oversized lots. Many amenities are nearby: White House Cove Marina, public boat launch, fishing pier, Surf Rider Restaurant, and the community pool.
This well maintained home has 5 bedrooms, 3.5 bathrooms, and the option of in-law or guest suite (space has separate elevator entrance and kitchenette). The home is open concept, with a great outdoor space to make entertaining easy. The home chef will fall in love with the open kitchen and huge pantry. This is a must-tour property--click the link above to see more photos and information.
---
Image from AllTrails
Across the highway from the Waterwalk, you'll find this 0.7-mile out and back trail. The trail is operated by Hampton, and features gardens, animals, birds, antique farm equipment, and a playground. Note: trail is closed on Mondays and Tuesdays.
Location: 60 Pine Chapel Road, Hampton, Virginia 23666.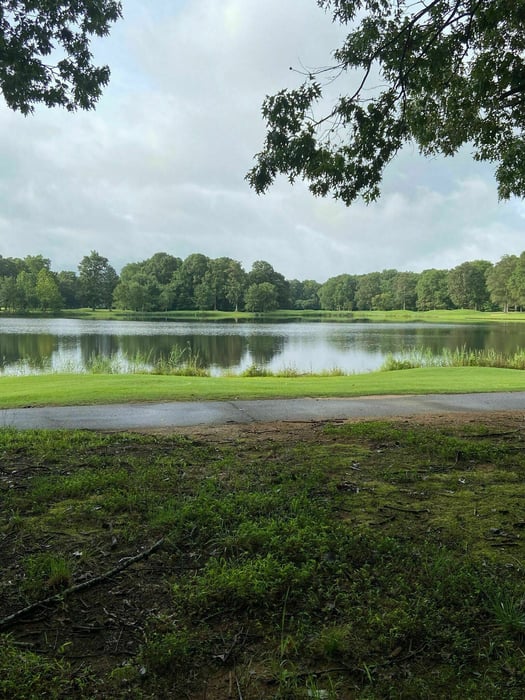 Image from AllTrails
The Matteson trail is a popular 4.4-mile out and back trail that runs along the perimeter of the Hamptons Golf course. Often heavily trafficked, the entire trail is leveled, shaded, and paved. Great for strollers and dog walkers! Maintained by the city of Hampton.
Location: (directions from AllTrails) From Interstate 64 take exit 261-B (Hampton Roads Center Parkway East) then take the Magruder Blvd. exit. At the bottom of the exit ramp turn left on Magruder Blvd, then the first left on Butler Farm Road. Now take the first drive on the right and the first right again into the parking lots. Go to the last parking lot and the trail is straight ahead. The other end is near where you came in.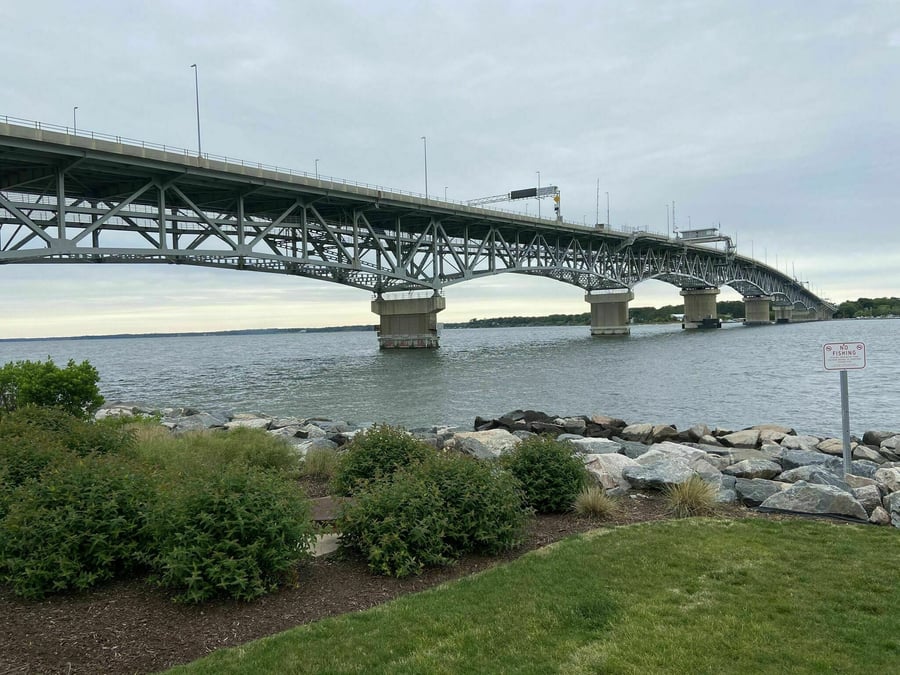 Image from AllTrails
Immerse yourself in American history in Yorktown, then stretch your legs and enjoy scenic views on this 2.7-mile out and back trail that runs along the York River. Good for all skill levels, it's wheelchair and stroller friendly, and dogs are allowed on leash. Note: this is part of the Colonial National Historical Park, which charges an entrance fee.
Location: Get directions to historic Yorktown.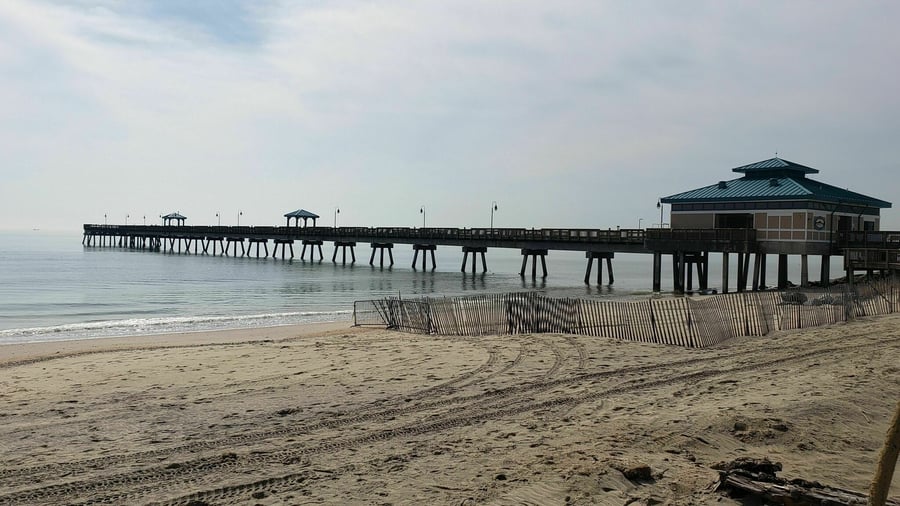 Image from AllTrails
Bring along your swimming gear for a dip when you're done walking! The Buckroe Beach to Salt Ponds Inlet is a 3.9-mile out and back trail near Hampton that's great for viewing the water and the area's wildflowers. Good for all skill levels, you can bring your dogs on leash. (Dogs are not allowed in the park from May 15th to September 15th.)
Location: Buckroe Beach, Hampton, VA 23664.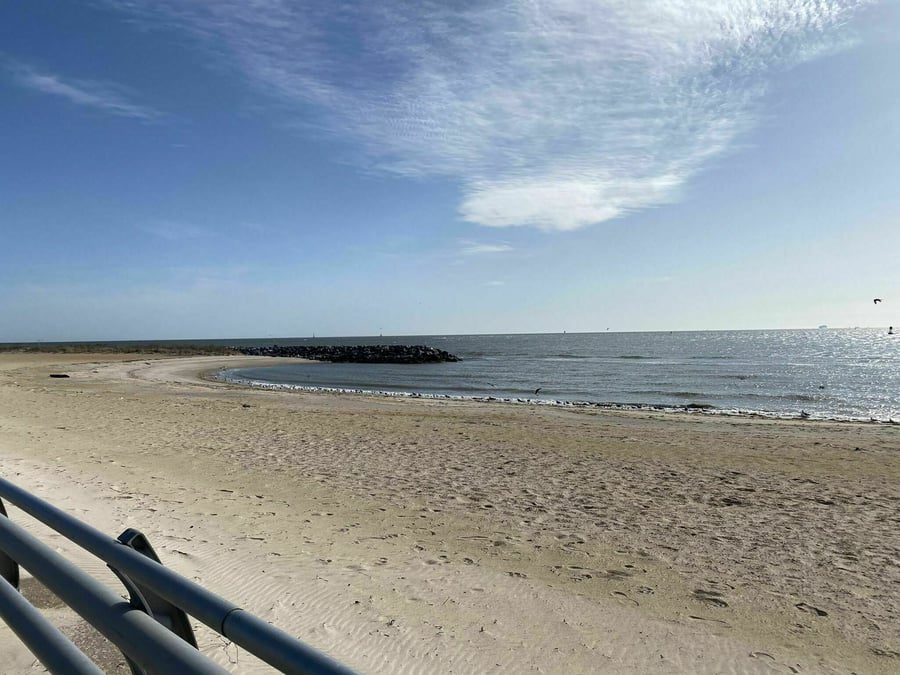 Image from AllTrails
Take a tour of the Fort Monroe National Monument and see some of the sites that played a role in our country's history dating back to the 1600s. Then, take a stroll along the seawall on this 3.9-mile out and back trail. Paved and level, this trail is wheelchair-, kid-, and stroller-friendly, and you can also bring your dog on leash. (Dogs are not allowed on beach between May 15 - Sept 15.)
Location: I-64 to Mallory and right on Mellon or Mercury.
If you're stationed in the Hampton Roads area, there's no reason not to get outdoors! Find even more things to do and info about the area in our free guide to the Hampton Roads area.