Autumn in Wine Country: Top Vineyard Destinations Near Military Bases
Of all the beauty that autumn brings with it, there is nothing quite like the magic of experiencing fall in a vineyard. Whether it's a small humble property or a sprawling estate, rows of terraced vines fluttering under a bright blue autumn sky just to seem to whisper, "Stop and stay awhile." Which admittedly, for military families, is quite the tall order.
Fall is often the perfect opportunity to stop for just a moment and soak in the extraordinary, ordinary transition of a new season. The summer PCS move has come and gone, you have finally memorized your new address, and have gotten (almost) all of the boxes unpacked. Perhaps for the first time in weeks, you might even be able to pause, take a deep breath, and welcome a new season.
From a picnic in the vineyard, to a stroll at dusk as the changing leaves match the sunset, or a movie night under the stars and vines, it's hard to think of a better way to stop and stay awhile than in a gorgeous fall vineyard.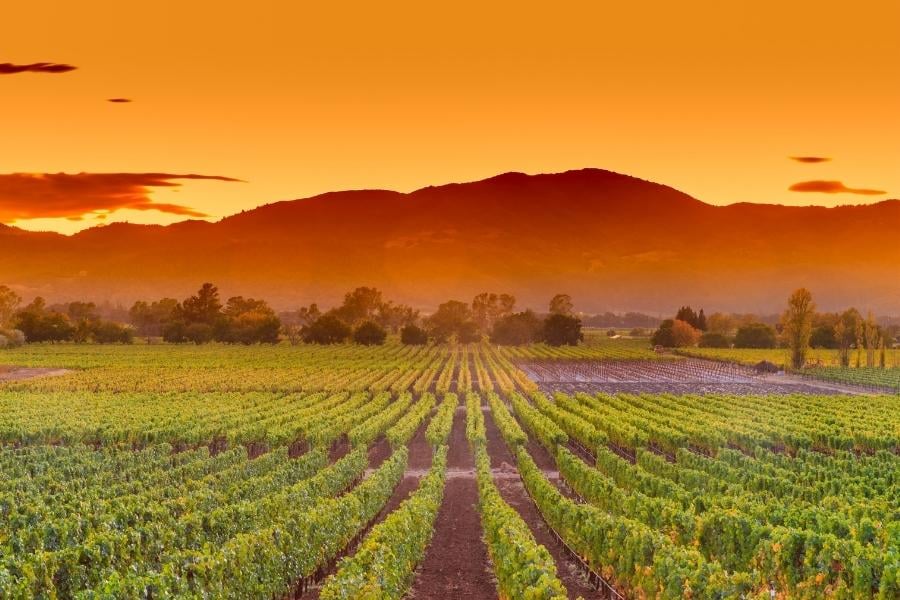 Napa Valley, California. Photo from Canva.
1) California: The Golden State of Wine
With over 4,700 wineries, no other state in the nation produces more wine than California. With a richly diverse climate, California offers picturesque vineyards and tasting rooms throughout the state.
From the rich Temecula Valley near San Diego through the Central Coast and home of Vandenberg Space Force Base, and north to Travis AFB and Sonoma and Napa, the only problem will be deciding which area of wine country to visit first.
2) Washington: The Pacific Northwest's Wine Paradise
Second only to California in production volume, Washington State is a Pacific Northwest gem waiting to welcome oenophiles. Treat yourself to a "Wheels and Wine" leisurely bike ride along the Sammamish River to the Chateau St. Michelle winery, or simply soak in the views (and wine) on picturesque Whidbey Island.
Whether it's a picturesque bike ride amongst terraced nature or vineyard stroll through a charming estate, you won't go thirsty in Washington.
3) Texas: A Wine Haven in the Hill Country
Newcomers to The Lone Star State will be delighted to learn that one of the fastest wine growing regions in America is actually located just an hour from San Antonio and two hours from Fort Cavazos. It's Texas Hill Country. The region is home to over 100 wineries, vineyards, and tasting rooms, featuring some of the country's best varietals of Syrah, Tempranillo, Viognier, and Marsanne.
And those headed to Fort Bliss in El Paso will be delighted to know there are also several wineries in both the region and within a scenic drive to New Mexico.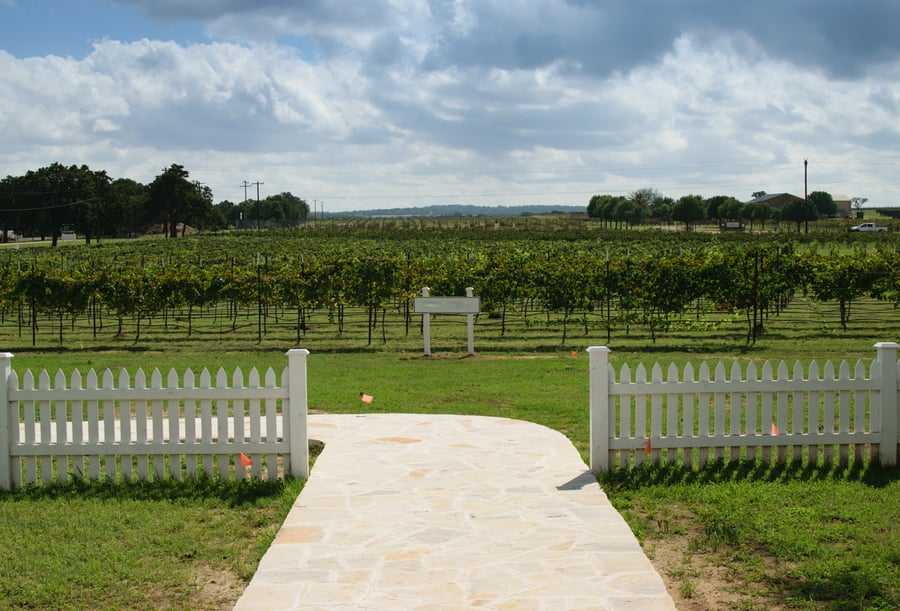 Texas Hill Country Vineyard. Photo from iStock.com/FreezeFrames.
4) Virginia: A Place for Wine Lovers
"Virginia is for Lovers" has been the tourism and travel slogan for the state since 1969, and we're pretty sure they were talking about wine lovers. Virginia is home to 10 regions and eight distinct AVAs (that's American Viticultural Area), and that equates to a number of delightful varietals unique to Virginia.
Watch the sunset over the Potomac at Mount Vernon at the Fall Wine Festival, or take a day trip from Hampton Roads to the Williamsburg Winery, and you'll find some of the best wine scenery (and tastings) available on the East Coast.
5) Nebraska: Surprising Sips in the Cornhusker State
Nebraska? Wineries? Although the Cornhusker State may not grow as many grapes as corn, there are plenty of delicious sips and tasting rooms to visit in the state.
With over 300 international wine competition medals under its belt, Soaring Wings Vineyard and Brewing is an Offutt AFB community favorite, for both taste and festivals, and is just ten miles south of Omaha.
6) Ohio: The Midwest's Hidden Wine Gem
Nebraska isn't the only Midwest state that might strike newcomers as a surprise when looking for that perfect glass of wine and picture-perfect vineyard. Ohio is actually the sixth largest wine-producing area in the U.S.!
With over 370 wineries, those relocating or traveling to the Wright-Patterson AFB area will be delighted to discover six wine trails throughout the state, and no shortage of fall festivals in the state's numerous vineyards.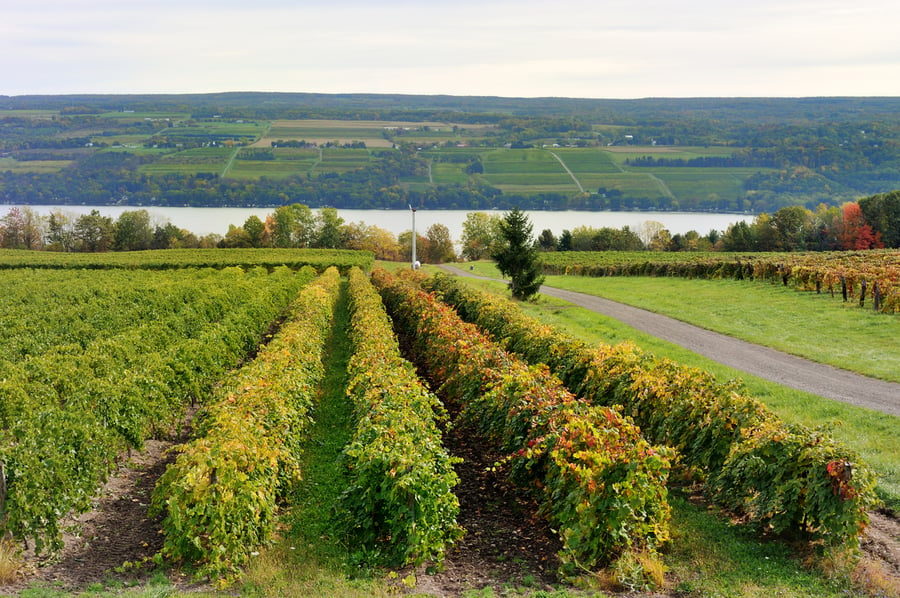 Vineyard on Keuka Lake, New York. Photo from iStock.com/jimfeng.
7) New York: A Fall Vineyard Escape in the Empire State
It's no secret that New York is one of the best states to soak in fall color, but it's also one of the best states to find some of the country's loveliest fall vineyards. From dazzling Rieslings to rustic Pinot Noirs, New York's Finger Lakes region is one of the top wine regions in the country, and is the perfect scenic drive from Fort Drum or day trip from West Point.
At MilitaryByOwner, we know "home" encompasses so much more than finding a new address. It includes all of the aspects that make a new address and house truly feel like home. From house-hunting and selling, to on-trend home decorating and the best ways to explore and connect with your new location, your MilitaryByOwner team has you covered! Stay connected to more helpful information with our weekly newsletter below.