BAH Changes and Updates for 2022
The government's equivalent to new year, new me is new year, new budget. A topic of perennial concern in the military's budget is the Basic Housing Allowance, or BAH. Every year we see the BAH fluctuate, sometimes in our favor and sometimes, not so much. And this year might be the most anticipated one yet as the housing market continues to be challenging.
Homes continue to sell for more than ever before. While many of us expected to see a turn as the pandemic slowed and the world began to reopen, we've yet to see housing costs return to normal. Cue the government's temporary relief.
Realizing that many military families who moved during the last year came up empty in their housing search, the government offered a financial boost for specific areas. As we navigate this year's updates, it's good to remember the intention behind the BAH. The allowance isn't meant to pay for 100% of your housing expenses; it's designed to cover 95%. Some locations are easier than others to live within the allowance, or even under it to use the difference for other expenses. But, that's all up to each service member and how you choose to prioritize and budget.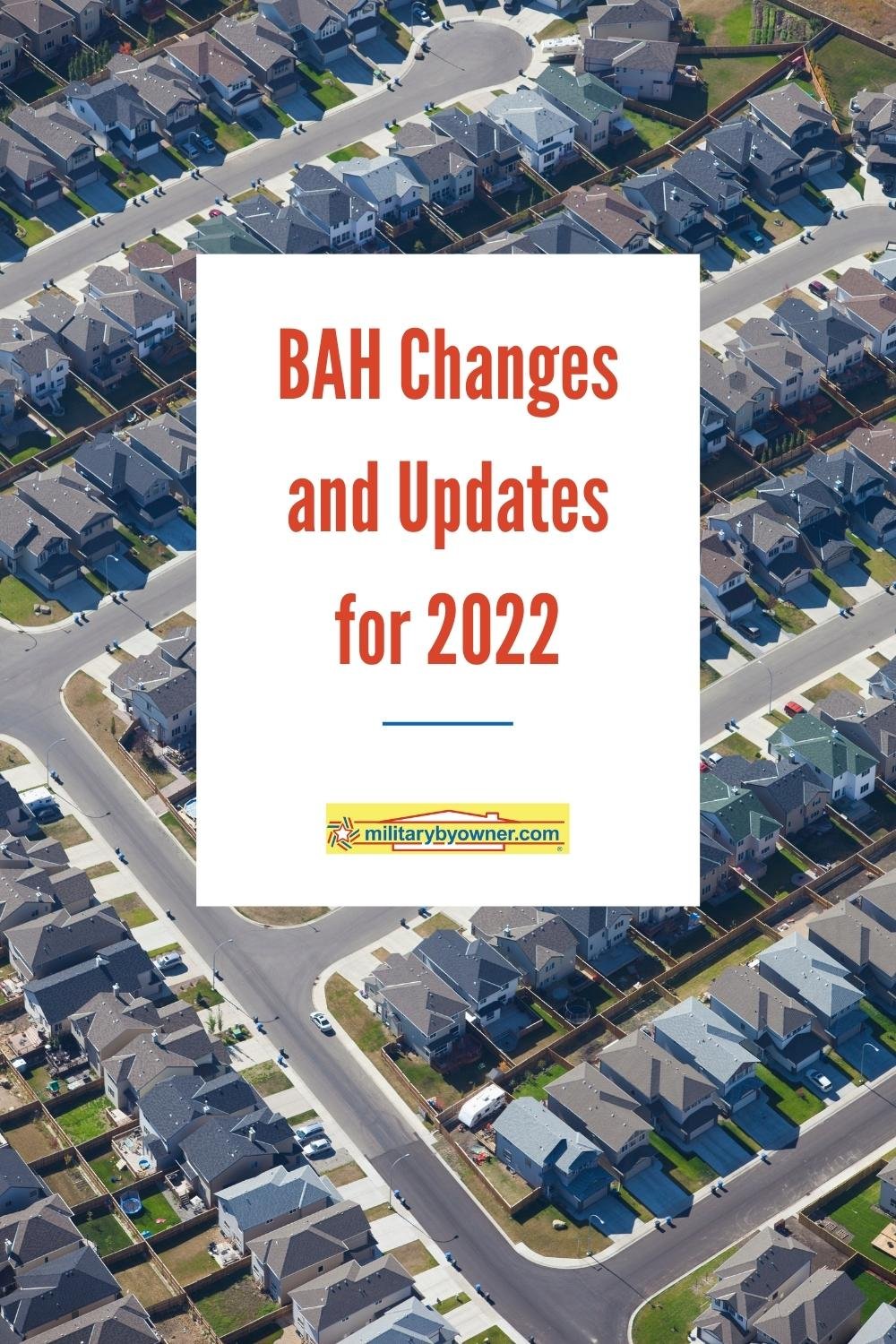 BAH Changes and Updates for 2022
What is the Basic Housing Allowance?
"The Basic Allowance for Housing (BAH) is a U.S. based allowance prescribed by geographic duty location, pay grade, and dependency status. It provides uniformed Service members equitable housing compensation based on housing costs in local civilian housing markets within the United States when government quarters are not provided." -Defense Travel Management Office
How is BAH calculated?
Keeping up with the housing market can be difficult and, as we know, the government can be slow to respond immediately when things shift. However, their method to determine BAH is thorough. Every year, they collect the cost of living expenses for approximately 300 military housing areas across the U.S., connecting with local military housing offices and commands. They then run the numbers to determine the average cost of a home and utilities.
But here's where the military gets into the nitty-gritty to help ensure that everyone receives an adequate housing allowance. They create six housing profiles to factor in different home types and the number of bedrooms. From there, they determine the BAH for each pay grade, both with and without dependents.
It's important to remember that BAH is calculated to determine the cost of housing in an area. It isn't calculated by a member's expenses. In some locations, you may also receive a COLA (Cost of Living Allowance) to offset a higher cost of living. Military members stationed overseas who are not living in government housing are eligible to receive the OHA (Overseas Housing Allowance). Learn more from the Defense Travel Management Office.
In 2022, 6,000 service members will see $8.5 million in CONUS COLA. Like BAH, the amount fluctuates across the 300 military housing areas. COLA is granted only when the type of housing goods and services in a particular area breaches 8% of the average CONUS costs.
Areas with a significant increase:
New York City, NY (6% increase)
Long Island, NY (3% increase)
San Francisco (3% increase)
Areas with a significant decrease:
Boston, MA (dropped from 4% to 0%)
Worcester, MA (dropped from 4% to 0%)
To see if you're eligible and find your rate, use the CONUS COLA Calculator here.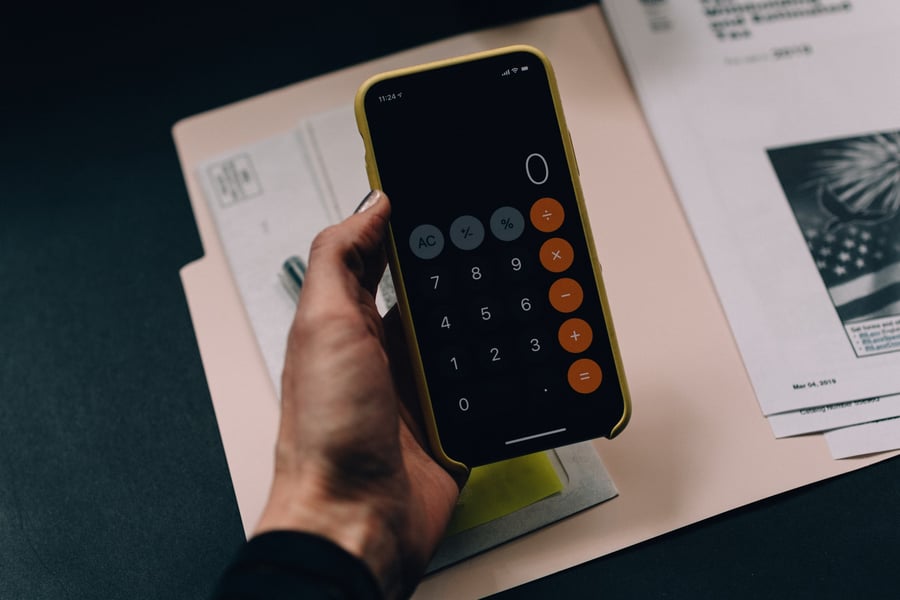 Photo by Kelly Sikkema on Unsplash
How did BAH change from 2021 to 2022?
On average, BAH increased 5.1%. 145 of the 300 military housing areas are seeing a BAH increase greater than 5.1%, while 42 areas are seeing a decrease.
Areas with a significant increase include:
Areas with a significant decrease include:
Hawaii County (10.3% decrease)
If the BAH in your particular area decreased, military members already stationed in the area shouldn't see a pay decrease or be penalized under BAH Rate Protection unless your status changed (going from active to reserve status, divorce, separation, etc.). Good news for those committed to a lease or paying a mortgage! Per the Defense Travel Management Office:
BAH rate protection keeps an individual immune to decreasing BAH rates as long as the individual maintains "uninterrupted eligibility" for BAH. This means an individual is authorized the 1 January rate for the individual's grade and location or the housing allowance being paid on 31 December of the previous year, whichever is larger.
The increase equates to $25.6 billion paid to nearly one million service members and their families in the form of BAH. This is the highest BAH increase since 2016 when the BAH increased an average of 3.4%.
To find your current 2022 BAH rate, use the DOD BAH calculator here.
The temporary BAH boost offered on October 1, 2021, expired on December 31, 2021, and was replaced by the new 2022 BAH rates. Though, as expected, many of the areas that received the temporary boost are among the locations noticing a BAH increase much higher than the average 5.1%.
The new BAH rates took effect on January 1, 2022. Military members will see an increase (if eligible) on their January 15 paycheck.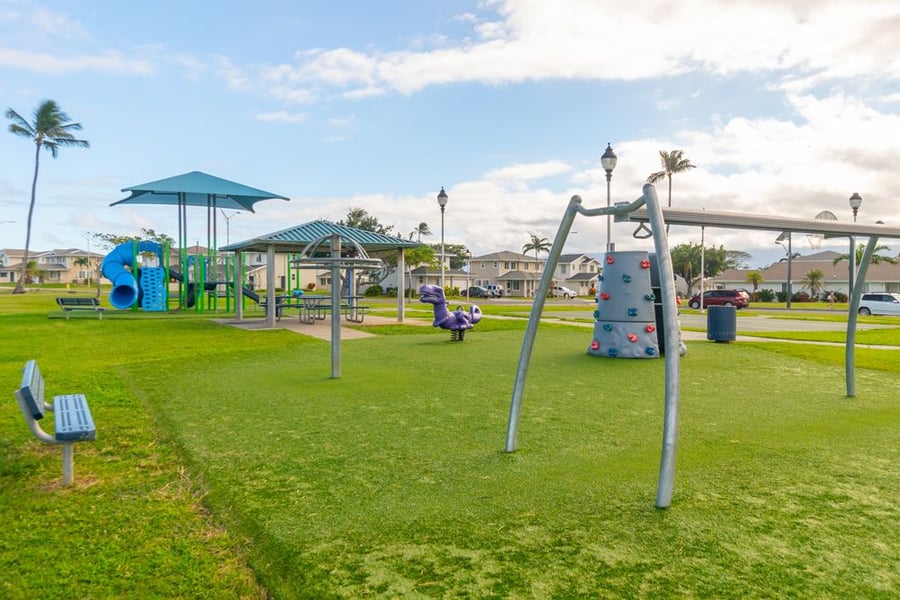 Housing on MCBH by Ohana Military Housing
What other allowances changed for 2022?
The Basic Allowance for Subsistence increased 5.1% — much greater than 2021's 3.7% increase and 2020s 0.9% increase before that.
Enlisted: $406.98 per month (a $20.48 increase from 2021)
Officer: $280.29 per month (a $14.11 increase from 2021)
BAS is intended to offset the cost of a service member's meals. The Allowance does not compensate for family members.
"Because BAS is intended to provide meals for the service member, its level is linked to the price of food. Therefore, each year it is adjusted based upon the increase of the price of food as measured by the USDA food cost index. This is why the increase to BAS will not necessarily be the same percentage as that applied to the increase in the pay table, as annual pay raises are linked to the increase of private sector wages." — Department of Defense Military Compensation
Cost of Living Adjustments
The Cost of Living Adjustments (COLA) increased 5.9% in 2022 from 1.3% increase we saw in 2021.
Military Benefits offers a thorough list of individuals entitled to COLA:
Retired Military Veterans
Disabled Veterans
Veterans' Pension Benefits
Survivor Benefit Annuitants
Surviving Families of Veterans
Social Security recipients
Federal Civilian Retirees
Supplemental Security Income (SSI)
Social Security Disability Insurance (SSDI)
Eligibility for Medicare Extra Help and Medicaid
Federal & State food and housing assistance programs
Armed with this info, here's hoping that budgeting for 2022 will be a little easier, wherever you're stationed.
Stay updated with more information for your military life!