Breweries, Wineries, and Craft Cocktails Near Fort Bliss
El Paso may be known for Mexican food and margaritas, but there's a growing foodie culture in this lively city surrounding Fort Bliss that includes a variety of craft and creative happy hours. Brewing companies, wineries, and taprooms are abundant in the Sun City.
Here's ten ways to enjoy well-crafted drinks near Fort Bliss!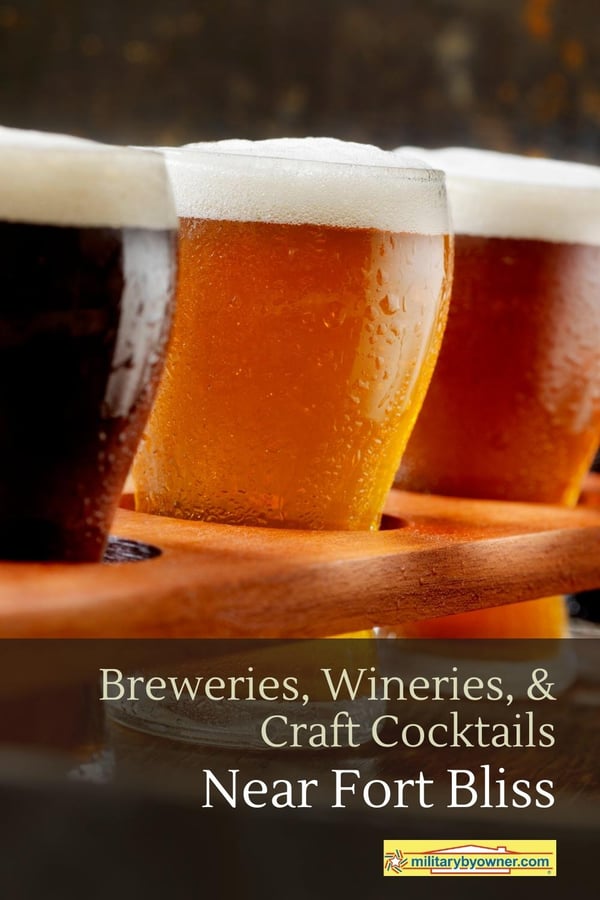 Of course a brewery in historic downtown sharing the namesake of the city is a must for craft beer aficionados. Try their wide ranging year-round beer menu or a seasonal special, along with food capturing the taste of the border. You can also order crowlers and growlers to enjoy at home, and they carry coffees and herbal teas for earlier in the day or non-drinkers. If you're interested in the brewing process, you can request a behind-the-scenes tour.
2) Take Flight at the Hoppy Monk
Family-owned restaurant and taproom The Hoppy Monk has locations in both El Paso and San Antonio. Before 7 p.m. families are welcome, but after 7 it's 21 and up. They have an extensive beer, whiskey, and Tequila menu, with specialty items from Texas and around the world. This is a perfect place for those that enjoy sipping unique beers and liquors or those new to tasting. Their food menu is delicious and perfect for pairing.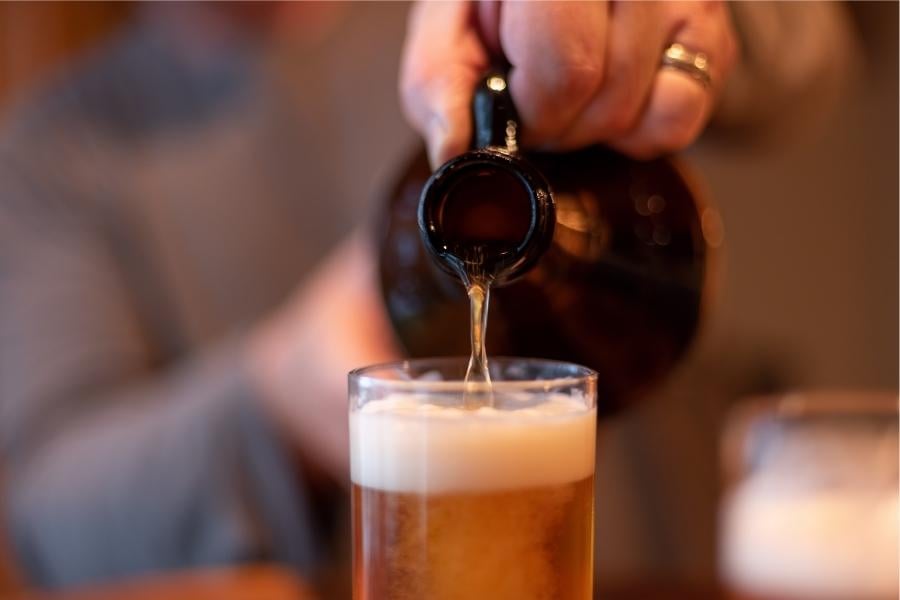 Image from Canva
3) Craft Breweries Across the City
No matter if you live on post, in one of the other boroughs of the city, or are here for a visit, there's a local flavor right for you. On the east side, several newer breweries are making a splash. Pair a brew with a burger at Blazing Tree Brewery or enjoy specialty brews at Mountain Star Brewing Company.
On the west side, there's a variety of upscale bistro taprooms, perfect for a date night, like Happy's Barley and Vine at the Substation or right across the Interstate in Sunland Park, NM, enjoy local wines, food, and music at Sunland Winery Bistro.
4) Local Flavor
Old Sheepdog Brewery is located in the Lincoln Park area of El Paso and actively works to support local art and the neighborhood's revitalization. Visit the brewery for seasonal specials or their standards, and then explore the area through a mural tour. Support local artists at Chuco Relic's central location, where you can purchase locally sourced El Paso souvenirs to remember your time at Ft. Bliss, and tour local art gallery Galleria Lincoln.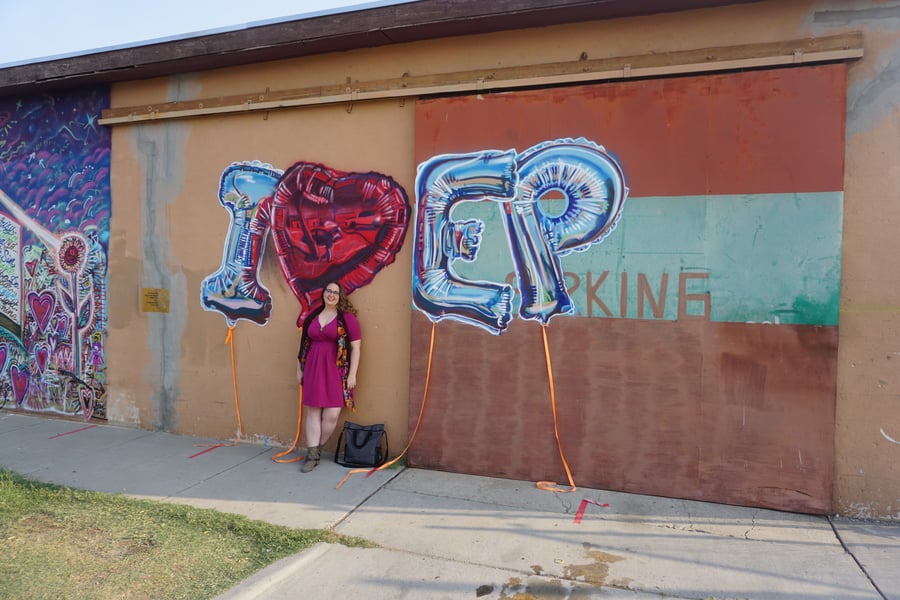 The writer in front of a mural outside of Old Sheepdog Brewery.
5) Fill Up Your Growlers
Tin Man is a growler filling station with three locations across El Paso. They carry local and regional craft beers from across Texas. Follow their Facebook page for information on special releases, sales, and events and support this local taproom as you try a variety of Texas beers and ciders.
6) Fall Fun in La Union
Near La Union Farms, Zin Valle Winery has both local and Italian wines for a complimentary tasting, or enjoy their outdoor seating by the vineyard when you purchase a glass or bottle. Join their mailing list to get information on events, like movie nights. In the same area, visit the La Union Maze for fall activities and a pumpkin patch from Sept. 24- Nov. 6.
Zin Valle Winery vineyards. Photo from author.
7) New Mexico Vineyards
Continue a drive down scenic Highway 28 for more wineries as you head into New Mexico. Anthony is the perfect place right outside of El Paso for a day out with friends. Enjoy winery tasting, antiquing, and scenic views of the Franklin Mountains only a short drive away from post.
Mesa Vista Winery is a micro-winery with a variety of delicious wines to taste as well as local brews on tap and a selection of goods from local artisans. Enjoy a tasting or sit outside with a glass on their patio enjoying live music most Saturdays.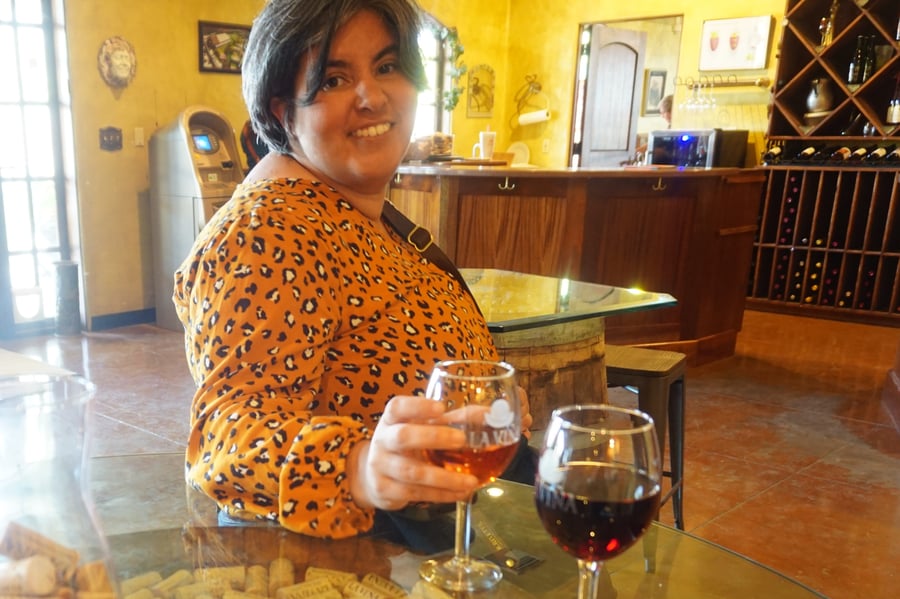 Army spouse Amanda Kreiger enjoying a glass of wine at La Vina winery. Photo from author.
La Viña Winery has a large selection of wines and a beautiful view of the Franklin Mountains. Enjoy award winning wines, cigars, and the patio with their friendly staff. On Sunday, Oct. 30, they will host Howl-O-Wine to benefit Pets Alive El Paso.
Continue north to visit the Sombra Antigua Winery for a wine tasting and collection of New Mexico craft beers. Nearby is also the aptly named Public House 28 brewery whose list of brews also includes those made with local honey.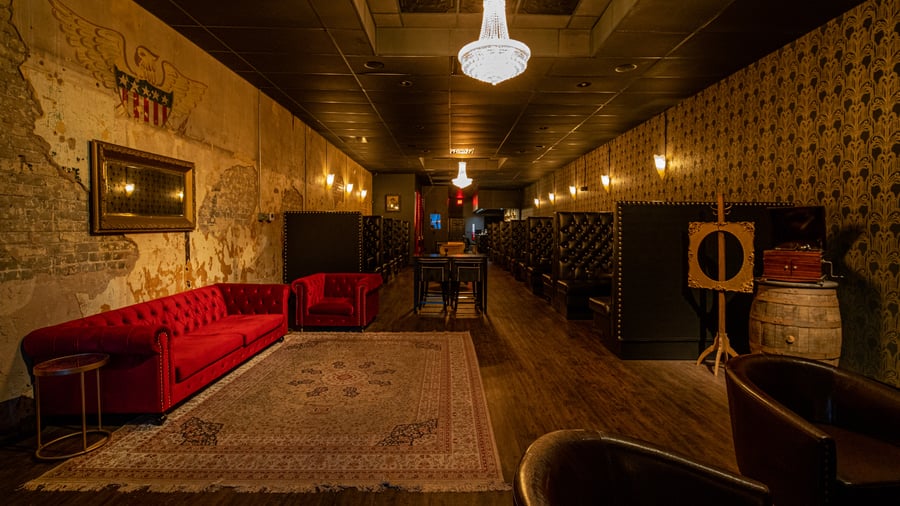 The inside of the speakeasy-themed 1922 bar (photo courtesy of the business).
8) Creative Cocktails Downtown
Don't overlook the nightlife in downtown El Paso for crafted cocktails. 1922 is a hidden speakeasy that takes reservations and has a perfect Prohibition Era vibe. Start your night by calling in the phonebooth to be let in to sit at one of the high-backed booths. Enjoy appetizers, craft traditional cocktails, and depending on the night, live music.
The historic Hotel El Paso is home to the Dome Bar, owing its name to a 25-foot high Tiffany-style stained glass domed ceiling. Dress up in your best Great Gatsby finery and enjoy a night out on the town at either of these stunning bars.
9) Pet-Friendly Brews
Several of the breweries above have pet-friendly patios, but GringoTheory Patio Bar can have you and your friends feeling the joy of childhood again in a 21+ atmosphere with dog-friendly fun, slide, games, neon decor and events.
Mutt's Cantina, an upscale chain with a members-only dog park, bar, and cantina menu, is also opening in 2022 on the Westside of El Paso.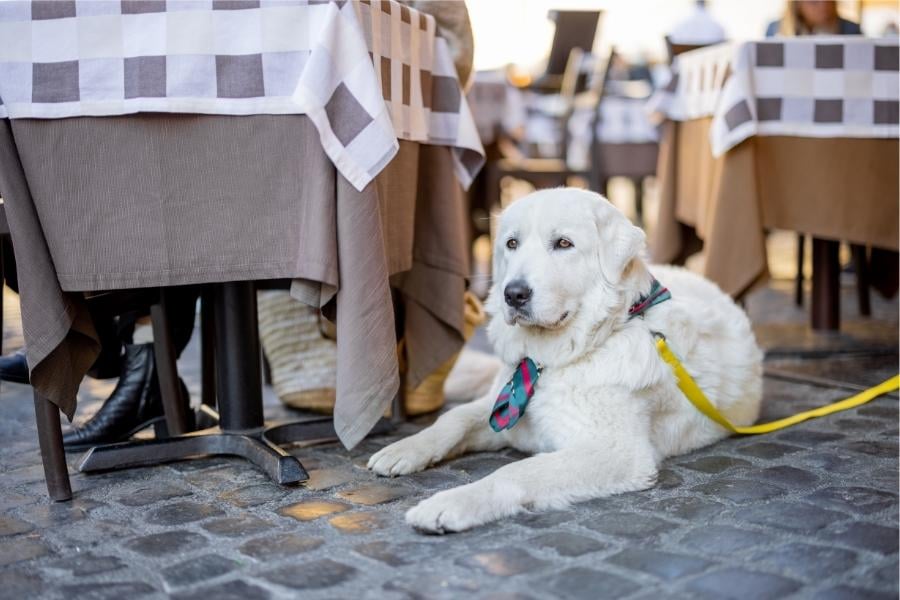 Image from Canva
10) Festivals in the Sun City
As craft beer and wine businesses thrive in the area, there's also several annual festival celebrating local culture, art, taste, and businesses. Check out Sun City Craft Beer Fest, El Paso Winefest, Las Cruces Beer Festival, and Harvest Wine Festival for tickets, dates, and information.
And of course, drink safely and responsibly!
Want more regional information and things to do where you're stationed? See below to stay connected!