Customizing Home Selling and Buying: The Renovated Home Program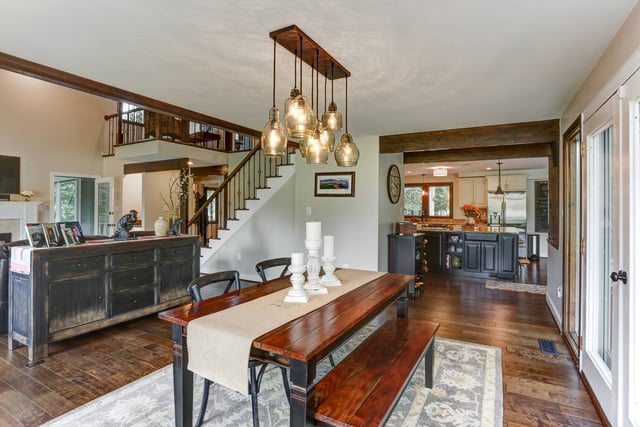 Although it's no longer PCS season, there are still many military members relocating during the winter months. The Renovated Home program can help those moving to the National Capital Region.
Months ago, MilitaryByOwner introduced its readers to a unique and customized approach to buying and selling homes. Karen Hall and the @home real estate lounge and design center team in Alexandria, Virginia, offer their clients one of a kind service and attention to detail that typically isn't found in other fast paced real estate offices.
The Renovated Home program is offered exclusively through @home real estate and allows clients to "see" big picture options for maximum results. Agents and designers work together to ease their client's concerns and worries during the process.
Take a look at what The Renovated Home program can do for buyers and sellers.
Home Buyers, imagine this scenario:
Your agent guides you through your top two picks for potential homes. Each has amazing qualities along with disadvantages, making the decision to choose difficult. The Renovated Home professionals are there to offer sound advice and suggestions about the house's current conditions, possible upgrades, or renovations and what those mean for calculating your best offer.
In addition, the design team is on site with visual renderings in hand to help you imagine wall tear downs, re-configuring flow options, and other related projects, while estimating cost of improvements. Back at the design center with a cup of coffee in hand, you happily shop granite and floor samples at your own comfortable pace.
After leaving, you're well informed and confident the right decision has been made, not to mention knowledgeable about how your future renovation plans will impact potential resale in the future.
All of this groundwork and investigation is done before an offer is even presented, which allows clients to feel prepared and excited, rather than intimidated and anxious.
Home Sellers, want max profit and minimum hassle?
The Renovated Home program is designed for just that. A free market consultation includes:
Calculation of a current "as is" value of the home.
Design professionals who provide comprehensive lists of repairs or renovation recommendations that bring in the best offers.
Post renovation market value projections.
After the decision to sell:
The Renovated Home program serves as project manager for job site related issues such as inspections and material selection.
Sellers with equity may qualify for The Renovated Home deferred payment program allowing up to $25,000 in upfront renovations.
@home real estate has boosted an already strong reputation for home marketing by including a built in full-service marketing agency right into the brokerage. The Renovated Home program utilizes many of the high end marketing tools available, such as Property Tour by @ir and Digital Super Fliers.
Karen and her staff provide a level of customer service dedication that lends itself to military clients throughout the Washington, D.C., Maryland, and Virginia areas easily because face-to-face interactions are minimal if necessary. The company has former military service in their history, so there is an understanding of time restraints and geographic limitations.
Moving over the holidays can potentially be very stressful, but The Renovated Home program is a strong option to make the process quick and easy.