DIY Home Renovations: Dream or Disaster?
In our blog post, 12 Rental Property Updates That Pay Off, we discussed a few quick and easy DIY home improvement projects that could update your bathroom and kitchen spaces. But what one person deems quick and easy may end up being a lengthy, complicated nightmare for someone else.
Do-It-Yourself websites such as HGTV or DIY Network and even books at the home improvement store checkout aisle can make just about everyone feel like a general contractor. But don't let the glossy wood flooring or sparkling glass mosaic tiles distract you from the reality of DIY projects!
No doubt, there are those individuals born with a natural talent for construction projects or who've had training and experience, but for most homeowners, improvement and remodeling projects are best left for the experts.
How do you decide which projects to take on yourself and which you should hire out? Here are seven areas to think about before you dive head first into that DIY project.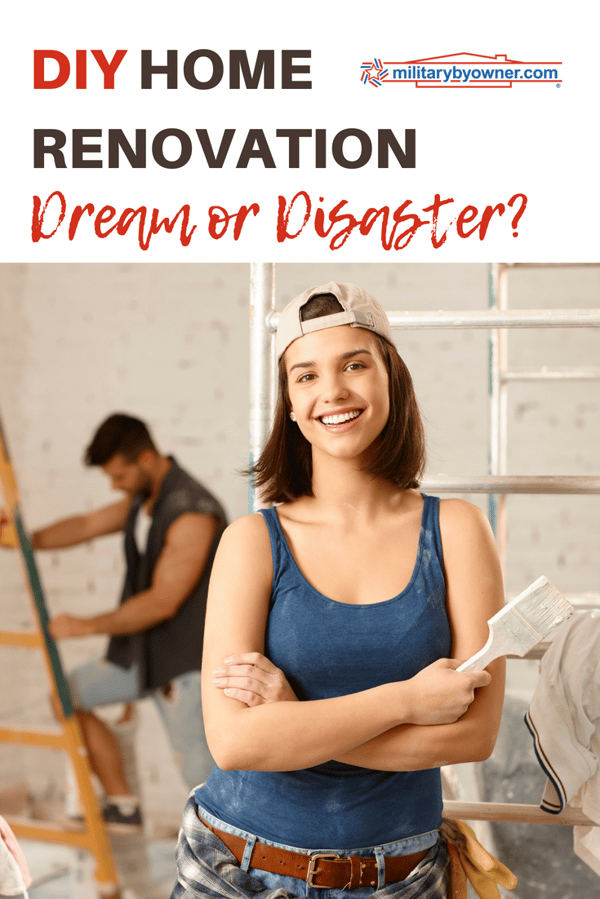 1) Consider all aspects of the project.
Take time to look at the big picture. It's easy to look at the "simplicity" side of the project, but sometimes changing or updating one portion of a room will lead to the need to update or change something else.
For instance, will changing the hardware on kitchen cabinets make the finish look dated or dingy? Are you willing to take the time to refinish or paint the cabinets if this happens? If so, will this change make it necessary to repaint the walls?
The snowball effect is prevalent in home improvement projects, so considering how one thing may lead to another will prepare you for some of the things that could go wrong during your endeavor. Utilize friends and family willing to offer their eyes and opinion to ensure that you have thought of everything you can before you pick up that screwdriver.
2) Do your research.
With the number of home improvement television shows and websites, there's a wealth of information out there for the DIY homeowner! Many of the home improvement warehouses also have experts offering advice on various projects.
In addition, you may try contacting contractors who may be willing to offer their guidance free or for a minimal fee. It's worth your time to utilize several different resources for information to ensure that you have explored the various procedures for completing the project.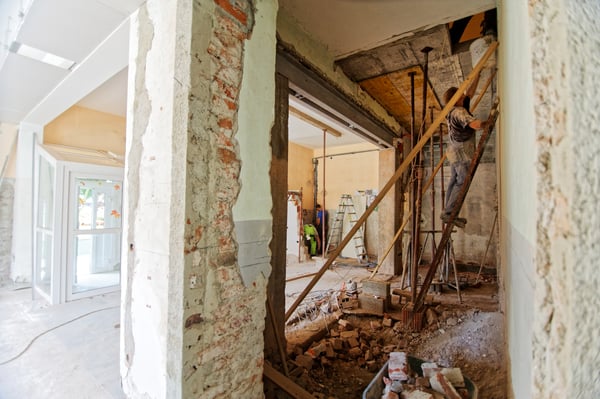 Photo by Milivoj Kuhar on Unsplash
3) Do you have the expertise?
If your personal home improvement experience doesn't include items such as plumbing or electrical work, you should ask yourself if this is the time to learn. Many remodeling projects that involve plumbing, electrical, or framing work actually require permits issued by your city's building division.
Research the requirements before you embark on the job, as skipping the required permits may put you at risk for costly repairs when you get ready to sell the home. Failing an inspection can also result in the project going over time and budget, and in the end you may have to hire a professional.
4) Is the project cost effective?
Again, research is paramount to providing you with a clear picture on just how much you may save by doing the work yourself. Obtain estimates from qualified contractors to get a ballpark figure of what the project would cost if you were to hire a professional. Discuss the type and cost of the materials that would be used with a contractor so that you can accurately comparison shop if you choose to buy them yourself. Many times, the discounts that contractors receive will lower the overall cost of the project.
Another component of home improvement projects is the tools necessary. If you don't already own the tools necessary to complete the job, are they items that you have the means to purchase ,and how will these expenses factor into your total budget? If they are not tools you're likely to use again, seek out family and friends who may be willing to let you borrow their tools.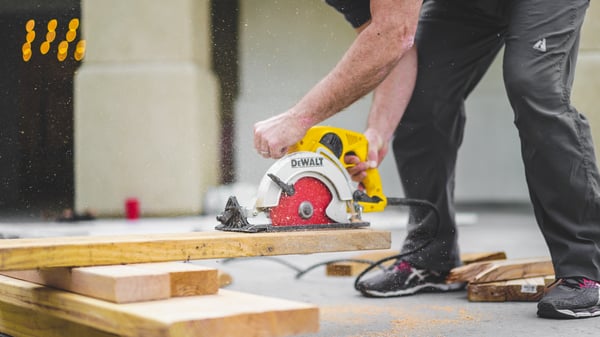 Photo by Greyson Joralemon on Unsplash
5) Strike a compromise.
Negotiate with a contractor to take on some aspects of the project yourself. If demolition is involved, you may be able to reduce your cost by removing the old materials and prepping the job site, or maybe you are comfortable with painting once the construction portion is complete. If you have friends or family who have skills that would be of use, entertain the idea of bartering or trading services with them.
6) Do you have the time?
How long are you willing to live with a makeshift kitchen or an inoperable bathroom? Time is precious and if you don't have an abundance of it, you may want to reconsider the idea of doing the job yourself.
Working plumbing, dry walling, tiling and painting projects into your busy schedule may result in the project taking much longer than you have the patience to endure. Create a calendar that will map out the time you have to dedicate to the project, which will give you a clearer picture of just how long it may take to complete. Incorporate a buffer for those unexpected roadblocks, as home improvement projects are rarely smooth and easy. Do you have the time and patience to deal with the unexpected twists and turns or do you want the project done efficiently?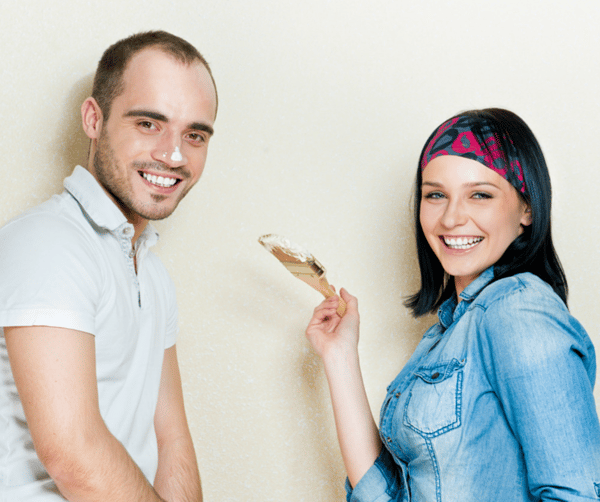 7) What could possibly go wrong?
Looking at a project with a "glass-half-empty" approach may be appropriate for this type of situation.
If you're embarking on this adventure to save money, you need to take a realistic look at what obstacles you may encounter. Removing a linoleum floor may uncover water damage and knocking down walls could expose unknown electrical or plumbing problems. Do you have both the financial means and expertise to handle obstacles of this nature?
There certainly is no greater sense of accomplishment than to complete a home improvement project yourself. However, that euphoric feeling is more likely if you enter into the project with your eyes wide open. Take the steps necessary to make sure you're well informed and prepared for your DIY project!
Connect with MilitaryByOwner on
Facebook

and

Twitter!