Does an iBuyer Company Make Sense for Your Home Sale?
I want to share a story about one of our home sellers and the experience in working with an iBuyer program vs. selling on the open market.
This is not an Opendoor, Perch, Zillow, or iBuyer in general bashing post. In fact, we've actually had great experiences working with some of the teams at Opendoor and Perch, in particular, on the buy side. We've found them to be professional and reasonable, and we've now helped quite a few of our buyers purchase from them.
And I also want to make it very clear that for some home sellers, working with an iBuyer company can make a lot of sense. They make a straight up offer, generally have good processes, and can close your home in 14 days. If you've got good equity or you've inherited a property and your goal is not to recoup the most money out of your property, but rather to just make the stress of holding the property go away, iBuyer programs make a heck of a lot of sense.
The key is understanding whether it makes sense for you is your goal.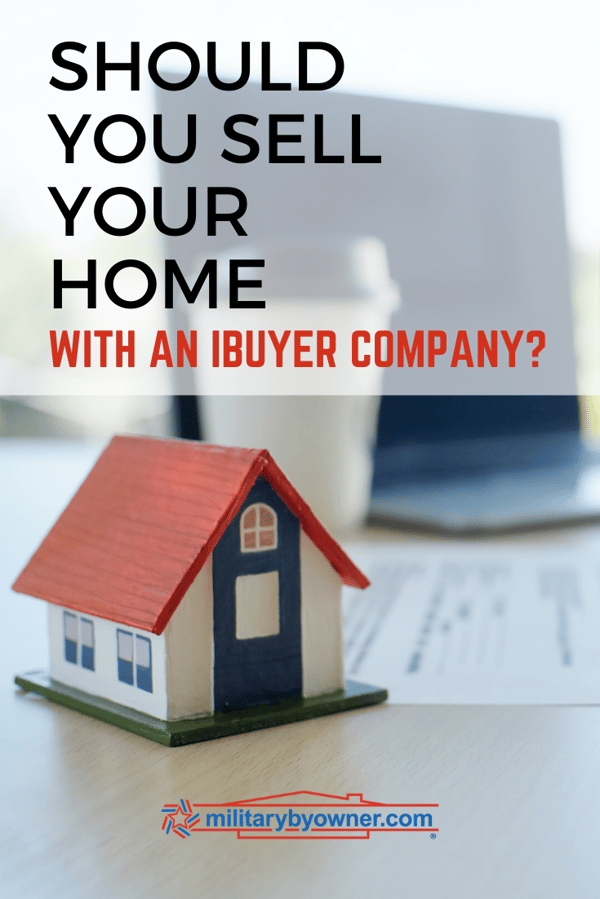 Does an iBuyer Make Sense for Your Home Sale?
The Differences Between iBuyer vs. Selling on the Open Market
It's important to understand that selling to an iBuyer program is akin to selling to an investor who knocks on your door looking to buy homes in your community and tells you you're getting a good deal.
You need to know if you just want to get out from under the property or if you want to retain your equity in the sale. The former is the easy button solution, and that may be your priority--you may have health issues, family issues, or something else going on in your life that makes the financial loss worth it to you. The latter, meanwhile, involves more work. You need to declutter, clean, make some upgrades to bring the home to its top dollar--whether that's a new backsplash, painting the cabinetry, new lighting fixtures, or fresh paint and carpet, your Realtor will be the best person to advise. Then you need to actually list the property, keep it clean, get out of the house for showings, get out of the house for an open house, negotiate, and then negotiate some more, and then you finally close. Woohoo!
In scenario #1 where you worked with an iBuyer, you finished that whole deal maybe 6-16 weeks before the latter.
In scenario #2 where you sold the house on the open market and worked with an experienced Realtor (experienced being the optimum word here), you may have earned an additional $20-50k in equity, which when broken down, translates to $1,250 - $8,000/week for the hassle. Not bad earnings for cleaning up after yourself and going out for a bunch of coffee breaks.
I have countless stories I can share where clients submitted their properties to an iBuyer site, only to come back shocked at the fees and how much equity they would lose now that they know what they can get on the open market if they just hold on for another month, two months, or even three to four months, or whatever timeline the market showed it would take to sell the property based on showing data and trends.
I get it. The convenience is so tempting, and that's why these companies exist. There's a need in the market for convenience, but you already know convenience is expensive. That soda at the gas station is $2.50, and if you bought it in bulk at the grocery store, you'll save over half that amount, but it's not as convenient. Selling a house to an iBuyer is like buying that gas station soda instead of waiting for your grocery run--only instead of counting the cost in dimes, we are counting the convenience cost in thousands if not tens of thousands of dollars.
One Home Seller's Story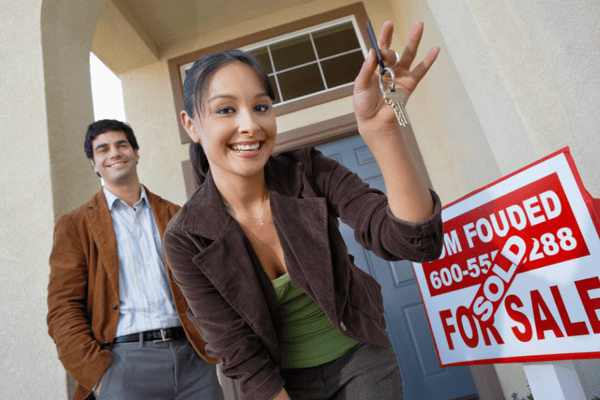 I'll share one recent story of a client's experience. Their goal was to maximize their ROI and take some cash with them to their next duty station. So, our team's listing specialist suggested some areas in which they could improve the aesthetic of the house--simple things like cleaning up the landscaping after the winter and adding black mulch, painting the front step and front door to boost curb appeal, and adding hardware in the kitchen. It was nothing that cost much in either time or money.
That said, the house was very large for the community and wasn't in line with what the market could easily bear for a quick sale. We knew it would likely take a few months, and for someone selling a home and PCS'ing to a new duty station, that is stressful! And so it would also require a good bit of patience.
To see how we could mitigate that stress, we shopped the listing to several iBuyers, and the best offer we yielded was $20k below what our seller ultimately got on the open market in an offer. On top of the $20k lower purchase price from the iBuyer, there were additional fees charged to the seller of over $20k as well (this is a little higher than I've seen on other iBuyers where they're typically $8-13k, but this was also a 3,000+ square foot house), which included a buyer agent commission. The iBuyer also reserved the right to negotiate repairs from the seller, too.
It's important to note that the iBuyer companies still do charge a buyer agent commission, which is typically 3% of the purchase price of the home, though they do not charge a listing agent commission.
Given the risk and holding costs that the iBuyer assumes, this was a fair offer; it just wasn't in line with our seller's goals. Fortunately for them, they held out just another few weeks, and yielded a full price offer.
By knowing our client's goals and studying the market analytics that allowed us to prepare them for several months on market (it ended up being only 84 days and we anticipated 90-120), our clients yielded over $30k MORE on the sale of their home by putting it on the open market. This was after all broker fees were paid.
Making the Decision: Realtor or iBuyer?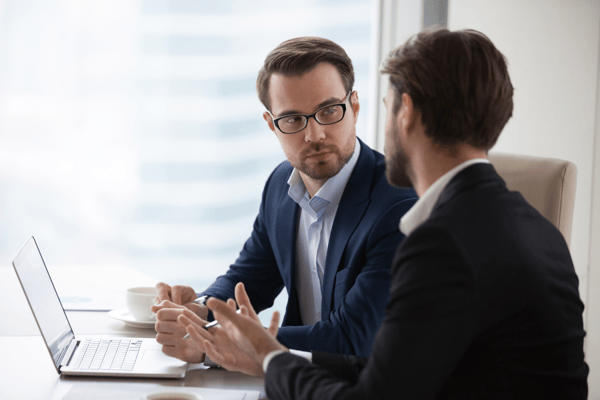 To make sure you are prepared for knowing whether selling through a Realtor or iBuyer program makes the most sense for you, have your questions ready for interviewing your Realtor. Ask questions such as:
What percentage of your listings sell?
What is your average list price to sold price?
What is your average time on market for properties?
How many homes have you sold in my neighborhood?
What will you do to market my property?
What does the market show my home will sell for?
What fees can I anticipate from the sale?
How many days should I expect to be on market?
What can I expect to net from a home sale?
If you're still motivated just by a quick sale, then one BIG question you can also ask is: Do you have investors who may be interested in my property? If that's the case, you can get the best of both worlds—a quick (ideally cash) sale and fiduciary representation from your Realtor during the transaction.
I encourage you to do your due diligence. Ask the questions. Compare the proposition to whichever iBuyer program you shopped an offer to and determine what makes the most sense for your goals: convenience or equity. Once you can follow that process, you'll have peace with your decision in knowing whether working with an iBuyer or Realtor makes sense for this particular real estate transaction.
Written by Karina Gafford for Milhousing Network.
About the author: In between running after two rambunctious pre-schoolers with her husband, Chuck (Retired USAF), Karina is the lead agent for an award winning Keller Williams Mega Agent team, MilHousing Network of San Antonio, and co-founder of MilHousing Network. She is the co-creator of the first Keller Williams MAPS Group Coaching class for Realtors on how to better serve the military community through the integration of education into working with military clients. Karina has served on many milspouse boards throughout her husband's career, and is an advocate for financial empowerment and business literacy for women and military spouses, as well as educational support for children with special needs.