Favorite Places to Eat & Drink in Montgomery, AL
It might take a little longer, but fall will eventually show its colors in Montgomery, Alabama. Like so many fall fanatics across the country, festive locals eagerly look for seasonal twists on their favorite selections at local cafes, coffee shops, bars, and bakeries.
You might resist a little, but the fall fun will finally win you over. When it does, head out into the Montgomery food and beverage scene and take advantage of how your local businesses add autumn coziness to their menus.
Photo from Prevail Union Montgomery
Montgomery Coffee Shops
Serving some of Montgomery's (there's also a sister shop in nearby Atlanta) best coffee since 2016, Prevail Union brings loyal customers in everyday not just for their go-to favorites, but for fall and seasonal inspired blends and creations. Check out their online merch shop for branded tees, sweatshirts, and 12-ounce boxes of coffee.
Photo from Cafe Cloverdale Facebook
If you're looking for a coffee shop with a menu that serves breakfast (biscuits!) lunch, (BLTs!), and even cocktails (Mimosa Margarita!), Vintage Cafe is your stop. The storefront is a renovated, historic bank building that adds an extra boost of charm that turns first-time customers into return customers in no time.
Favorite Cafes and Bakeries in Montgomery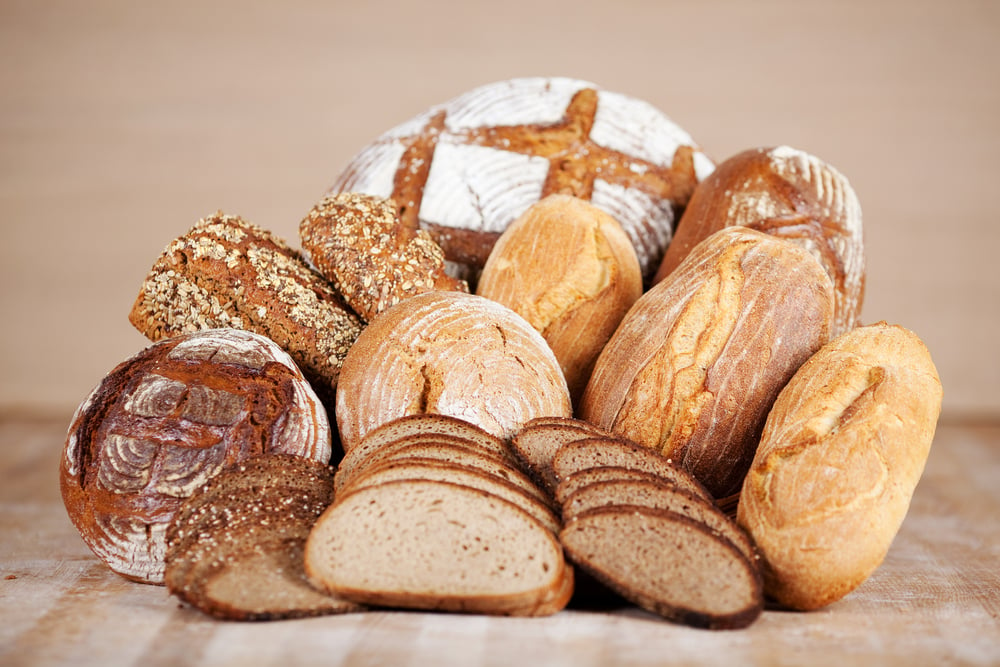 Image from Shutterstock
A robust fresh-baked bread schedule that includes wonderful offerings like Rosemary, Walnut Wheat, and Cinnamon Raisin drives the crowds to Cafe Louisa. Made from scratch bagels also have a following, as well as their scones and seasonal turnovers. They're all perfect pairings for Cafe Louisa's barista-crafted caffeine creations.
Photo from Ligers Bakery Facebook
For those who think of a bakery as a place to find sweet treats like sticky buns, cupcakes, cookies, and birthday cakes, Ligers Bakery is your Montgomery sweet dream come true. Ligers is known for their custom confectionary creations that don sport team logos, business brands, and holiday themes. But, they can also bake wedding cakes with the best of them. When you stop by, you won't leave with just one treat, for sure.
---
If you're reading about things to do in Montgomery, there's a good chance you're house shopping in Montgomery for a PCS to Maxwell AFB or Gunter Annex. For everything you need to know, start with the Maxwell AFB Relocation Information and Gunter Annex Relocation Information. Then, read these blogs to fill in the local details.
And, finally, if a two-bedroom, two-bathroom home suits your needs, check out this brick home for rent with enviable access to Montgomery's best attractions.
2 Bed, 2 Bath
For Rent: $2,995/mo.
MBO Listing #MBO1475067
Part of your time spent in Montgomery, Alabama, should include days spent exploring everything the city has to offer. After an exciting day of sightseeing and visiting some of the best attractions in the state, you'll be glad for a less than 10-minute commute home to relax. Don't worry; access to cultural activities doesn't put you far away from everyday amenities like shopping and dining. They're within walking distance.
Here are just a few of the amazing places to visit near this home.
Montgomery Zoo & Mann Wildlife Learning Museum
The National Memorial for Peace and Justice
Civil Rights Memorial
Montgomery Museum of Fine Arts
Rosa Parks Museum
The Legacy Museum
Inside, the house is a quiet getaway ready to offer renters the ease of an updated eat-in kitchen and a sunroom perfect for enjoying morning coffee or an after dinner drink. Extra touches like built-in shelving in the living room, hardwood floors, fireplaces, and a spacious walk-in laundry elevate the already comfortable home to one with charming detail.
Take a tour of more homes for sale or rent near Maxwell AFB!
---
Photo from The Tipping Point
Beer and Cocktails in Montgomery
How about hand-crafted cocktails and beer on the porch? Sounds perfect for welcoming fall days and even into the winter when the days are still warm. We can't sum up the Tipping Point better than their own words do:
"The Tipping Point combines restaurant, bar, coffee shop, and the great outdoors into one fantastic space. Perfect for those searching for craft beer, comfort food, gourmet coffee or the famous Kid's Hill, The Tipping Point attracts all ages and interests. We are kid friendly, and dog friendly (of course!)."
Photo from Common Bond Brewers
A destination in its own right thanks to its historic location downtown and the brick and beam taproom, Common Bond serves craft beer that connects with long-time enthusiasts and craft brew drinkers just hitting the scene. What makes Common Bond extra special is that it's Montgomery's only on-site beer production brewery.
Are you ready to embrace all of the fall offerings? Grab a pumpkin coffee or beer now because before you know it, winter weather will be on its way. But you're in luck; these Montgomery businesses will certainly welcome you to try their winter menus, too.