Financial Help for Military Families As Government Shutdown Looms
For those concerned about the possible government shutdown and the upcoming February 15 pay day, MilitaryByOwner and USAA are providing customers with a list of contact information to quickly access resources you might need if the government does go into furlough, either imminently or in the future.
USAA stands ready to assist members with no interest payroll advance loans if military pay is affected. Members may call 800-531-USAA (8722) to hear the latest updates.
Previously, USAA customers had many questions regarding the services offered members to endure the shutdown. The answers in their entirety were detailed in a FAQ discussion in USAA's Community. We're resharing USAA's list of organizations committed to serving military families in time of need.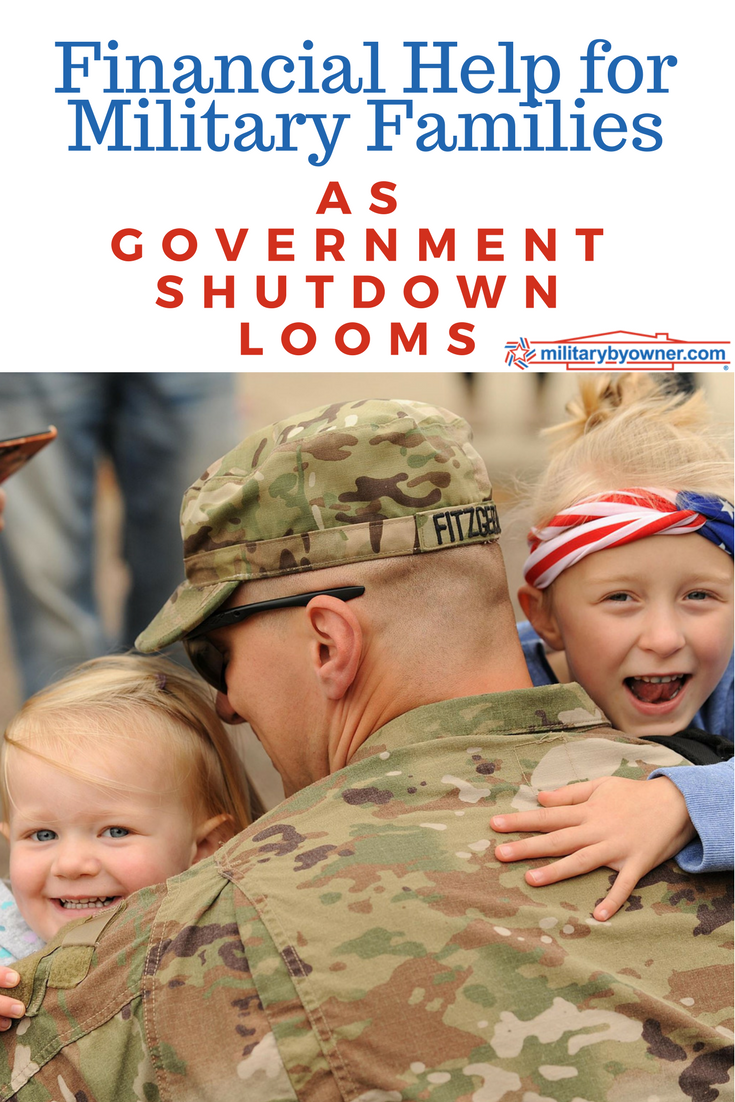 Financial Help for Military Families
Navy-Marine Corps Relief Society (NMCR) provides financial assistance through interest free loans.
Army Emergency Relief (AER) 866-878-6378 handles financial issues related to a government shutdown.
Air Force Aid Society (AFAS) 703-972-2650 offers assistance in the way of no interest loans or grants.
Coast Guard Mutual Assistance (CGMA) 800-881-2462 supplies resources for service members who need help with financial and emergency situations.
In addition, service members may find funds from non-branch specific organizations.
United Way and 2-1-1 work together to offer veterans and active duty members solutions for financial support.
Military OneSource's site is filled with guidance for any level of stress management and financial solutions.
These agencies and organizations were created to provide security and assistance to the men, women, and their families who serve. Please share this information with those who may benefit from the help—not just during government shutdowns, but if their financial situations are unstable.
The spouse, active duty, and veteran community is an avid advocating force for serving the military family. These writers have produced updated guides and advice for maintaining normalcy during government disruption.
Kate Horrell- Prepare for A Government Shut Down
Military Dollar-Government Shutdown
MilitaryByOwner-Crisis Adverted? What Military Families Can Do to Prepare for Another Government Shutdown.
As of this writing, the House of Representatives has reached an agreement and will send the continuing resolution to the Senate to approve before midnight February 8, 2018.