Get to Know the U.S. Coast Guard
Since 1790, the United States Coast Guard has protected our country's maritime borders. The Coast Guard is the principal Federal agency responsible for maritime safety, security, and environmental stewardship in U.S. ports and inland waterways, covering more than 95,000 miles of U.S. coastline and 4.5 million square miles of U.S. Exclusive Economic Zone (EEZ), and on the high seas.
The Coast Guard consists of 50,000 members, who operate a multi-mission, interoperable fleet of 259 cutters, 200 fixed and rotary-wing aircraft, and over 1,600 boats. Coast Guardsmen are stationed in two Coast Guard geographical Areas (Pacific and Atlantic), nine Coast Guard Districts, and 37 Sectors located at strategic ports throughout the country.
Learn more about what life in the Coast Guard is really like!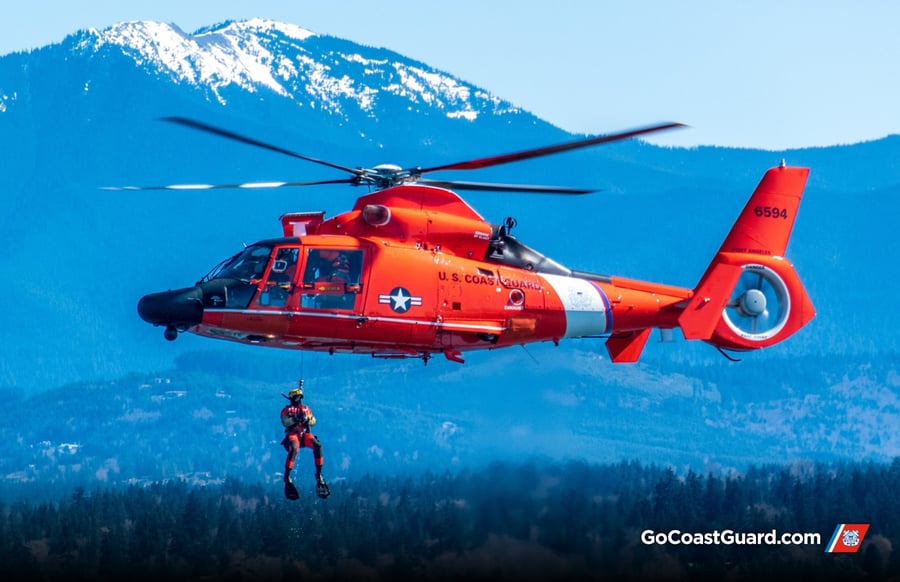 Photo by Go Coast Guard Facebook
What the Coast Guard Does
You've no doubt seen the cutters and aircraft overhead signifying the Coast Guard's presence, which is often visible during natural disasters. But the Coast Guard mission and day-to-day extends far beyond search and rescue or tracking a hurricane.
The Coast Guard's homeland security includes:
Ports, Waterways, and Coastal Security
Drug Interdiction
Migrant Interdiction
Defense Readiness
Other Law Enforcement
According to USCG.mil, on an average day the Coast Guard:
Conducts 42 search and rescue cases
Saves 12 lives
Saves over $114,000 in property
Seizes 1,253 pounds of cocaine and 172 pounds of marijuana
Conducts 133 waterborne patrols of critical maritime infrastructure
Interdicts 18 illegal migrants
Escorts 9 high-capacity passenger vessels
Conducts 13 security boardings in and around U.S. ports
Screens 313 merchant vessels for potential security threats prior to arrival in U.S. ports
Conducts 19 fisheries conservation boardings
Services 45 buoys and fixed aids to navigation
Investigates 26 pollution incidents
Completes 24 safety examinations on foreign vessels
Conducts 162 marine inspections of U.S. vessels and facilities
Investigates 17 marine casualties involving commercial vessels
Facilitates movement of $15.6B worth of goods and commodities through the Nation's Maritime Transportation System.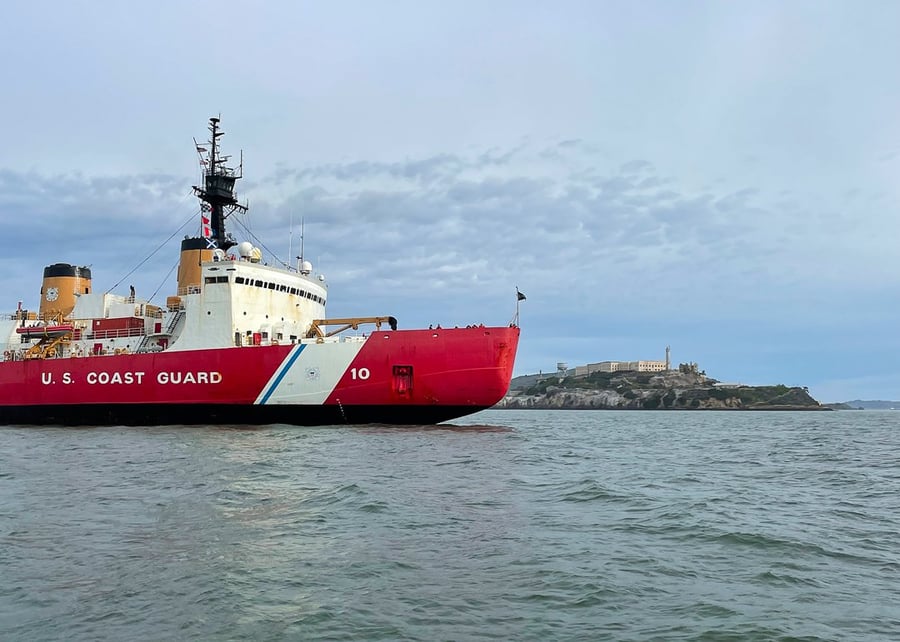 Image from CG Facebook
Some Common Questions About Life in the Coast Guard
1. Is the Coast Guard part of the military?
Yes, the Coast Guard is a branch of the United States military! The source of confusion, most often, is that it's not a part of the Department of Defense, and it's the only branch of the military that isn't. Instead, the Coast Guard belongs to the Department of Homeland Security. Before that, they fell under the Department of Treasury.
Why?
Part of the Coast Guard's mission is to search vessels for drugs that could jeopardize the country's ports. However, as a member of the DOD, this routine job would instead be interpreted as an act of war.
Though it belongs to the Department of Homeland Security, the Coast Guard is part of the United States military since the President can transfer the Coast Guard's resources to the Navy should a conflict or war emerge.
2. Do Coast Guardsmen move as often as the other service branches?
Coast Guardsmen and their families do PCS, just like the other service branches. Many move every two to three years on average, just as the Navy, Marine Corps, Air Force, and Army service members do.
3. What are some misunderstandings about Coast Guard life?
That it's an easier life:
Pause and think, for a moment, about what they do: flying into storms, performing search and rescue, boarding vessels carrying dangerous cargo, and deploying or going into war when called upon. Their jobs aren't free of risk, worry, or family separation, the same theme across all United States military branches. Let's not forget, all branches have a variety of jobs with varying levels of risk.
Emily, whose father served in the Coast Guard says,
"I am a CG brat. I have high respect for my dad and the others he worked with. Yet whenever you mention your dad being in the military, they dismiss it as being not so. It was very frustrating."
Lisa, a longtime Coast Guard spouse, adds,
"We are a retired Coast Guard family. I found that some people teased the Coast Guard people as being 'small potatoes,' not really important. Yes, we were/are a misunderstood branch of the military. But I am not complaining! The 30 + years we were active duty were the BEST! I miss our military life!"
That they're only stationed in coastal areas:
In fact, Coast Guardsman aren't only stationed along the coast! Lisa shares:
"My husband specialized in environmental issues, disaster relief, and oil spill remediation. We found many people viewed the USCG as only boats, ships, planes, and helicopters. Only coastal areas. We were stationed in Memphis , TN. The Mississippi River runs through the middle of the country and the USCG works to aid navigation on the river."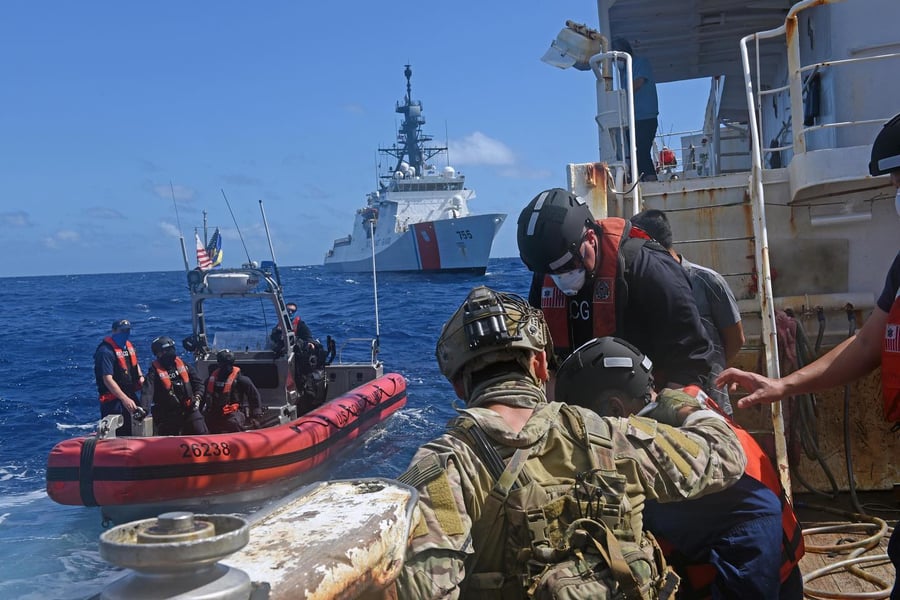 Image from CG Facebook
The Coast Guard Lifestyle
We can see that Coast Guardsmen and their families face the same stresses, joys, travels, and moves that other servicemembers do. There are good and bad duty stations for them, family separations, and a revolving door of friendships and new faces.
Often, since they may not be stationed near larger military installations, Coast Guard families rely on each other and the larger Coast Guard community for information and support for their unique lifestyle.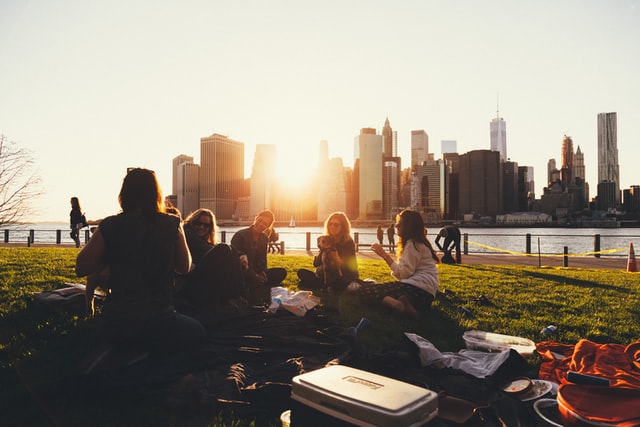 Photo by Ben Duchac on Unsplash
Check out these resources for Coast Guardsmen and Families:
Coast Guard members and families, we appreciate your service! And if you're facing a move, remember that you can search for housing at your new base right here on MilitaryByOwner.