How Can I Know if I'm Ready to Buy a Home?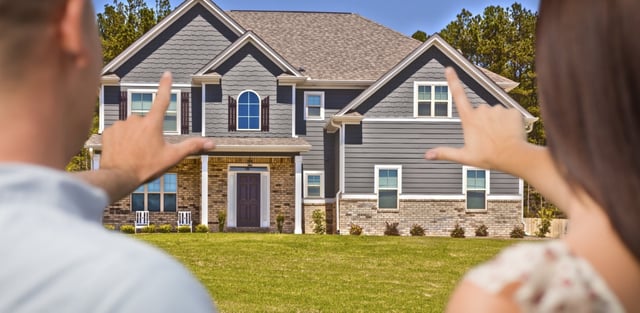 by Chris Birk, Director of Education, Veterans United Home Loans
Home buying can come with a sense of freedom and financial stability that's tough to match. Veterans and military members understand this better than just about anyone, which is in part why the homeownership rate for veterans (82%) dwarfs the national rate (64%).
But buying a home isn't for everyone. There isn't a "one size fits all" answer. Add to that military-specific concerns like frequent moves and deployments, and homeownership can seem overwhelming.
So how do you know if you're ready to buy a home? Here are a few key things to consider.
Consider Pros and Cons
Homeownership comes with advantages and disadvantages. Many homeowners love having the freedom to do the things you can't always do as a renter: knock down walls, change paint colors, build a deck, or get a dog.
Getting a fixed-rate loan can also provide financial stability you can't find with renting. The principal and interest portions of your monthly payment stay the same for the life of the loan.
Owning a home can also help boost your credit profile, provided you stay current on your mortgage.
But homeownership can also bring challenges. For active military members, frequent relocation is a big one. Owning a home also adds expenses that renters don't typically pay, like property taxes, homeowners insurance, and maintenance costs.
Consider Your Credit
Credit score benchmarks can vary by lender and loan product, but you may need at least a 620 FICO score to be in contention for a home loan. Depending on the type of loan, your credit score may also play a big role in what it costs to borrow—higher credit scores can mean lower interest rates.
The good news for veterans is VA loans tend to have the lowest average interest rate of any loan on the market. But every would-be buyer's situation is different. Start by getting free copies of your credit reports from Annual Credit Report.com. Look for late payments, errors and inconsistencies that might be hurting your credit profile.
You may need to spend time working to boost your credit, especially if you've experienced a bankruptcy, a foreclosure, or a short sale in recent years.
Consider Your Finances
Only about a third of American adults keep a budget. Don't underestimate the importance of recording your income and expenses every month. Once you get a sense of how much (if any) extra income you have, you can start to think about what kind of mortgage payment you'll be comfortable with. Then you can use online mortgage calculators to get an idea of your buying power based on that monthly payment.
Eligible veterans and active duty members can buy with $0 down with their VA home loan benefit. Even non-military homebuyers have increasing access to low and no money down mortgages. Still, buying a home is going to come with some out-of-pocket costs for things like a home inspection, an appraisal, and possibly for closing costs.
Beyond that, new homeowners should be prepared to cover incidental expenses like unexpected repairs, furniture, utility deposits, and landscaping, to name a few.
Moving Forward
A good lender can be an immense resource for homebuyers. You can look at your credit, make a budget, and calculate your potential payments, but talking to a lender is the only way to know for sure if you can qualify for a mortgage.
You can also use them as a resource to learn about loan programs and interest rates. And loan prequalification and preapproval are in no way a commitment to work with a specific lender.