How to Create More Storage Space in Your Home
"The average U.S. household has 300,000 things, from paper clips to ironing boards."
Yowza! That's an astonishing statistic reported by the Los Angeles Times. Here's another cringe worthy stat from their report:
"U.S. children make up 3.7% of children on the planet but have 47% of all toys and children's books."
Without going into the mental health aspects of collecting so many items, it's hard to imagine where we put it all. Good or bad, Americans don't get rid of their things easily and one of the chief complaints of many homeowners is not having enough storage. So where do we put all of our stuff?
This post is dedicated to finding the looked over, unused and ignored storage space already existing in your home. Let's go room by room:
Garage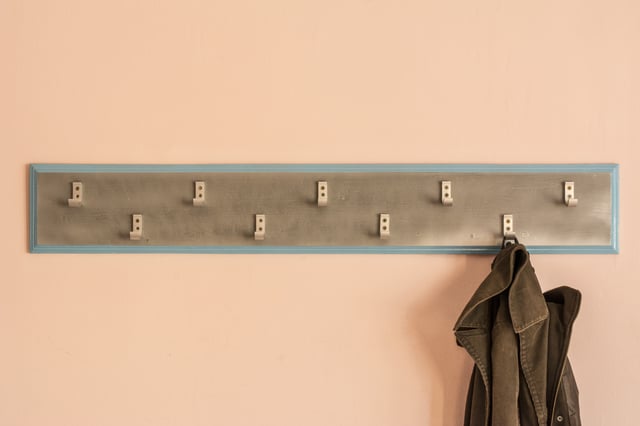 The space is definitely there, but homeowners have to clean out and build up. High above lies room for shelving and more shelving. The Family Handyman says a typical two car garage has the upper areas of three 24 foot walls available for two foot deep shelving systems. That's a lot of room for red and green plastic Christmas bins!
Add a coat rack in the garage. It will free up closet space in the house.
Rows of hooks work for sporting equipment and out of season items.
Bedrooms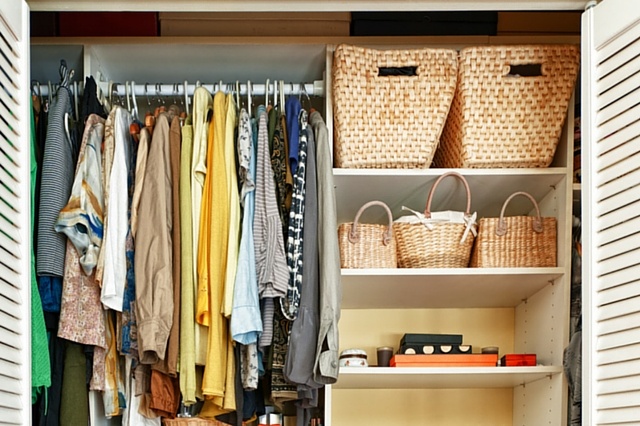 Open the closet doors, look up and refer to the above garage advice for the top space above closet rods and racks. Adjustable wall mounted shelving units are also useful in and outside of closets to showcase book collections or pretty boxes of stored items.
There are plenty of under the bed plastic bin storage options, but re-purposing an old dresser drawer outfitted with wheels is an inexpensive way to store linens, books and toys. Tinker With This gives a great how to demonstration.
If new bedroom furniture is in the near furniture, the options for beautiful beds with storage built in have dramatically increased within the last few years.
Kitchen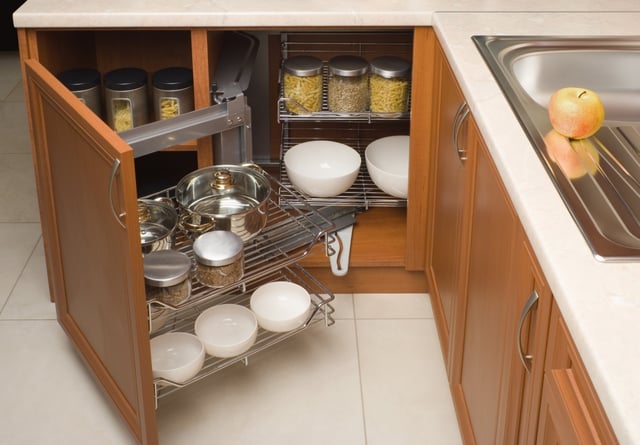 For maximum capacity, each drawer, cabinet, and pantry NEEDS to be outfitted with organizing pieces such as risers, dividers ,and small shelving units. Even the area under the sink, where the space is tighter, offers more space if you plan. There's a storage gadget for every open space in the kitchen.
Free up a cabinet of stemware and hang them upside down in a rack mounted underneath a top mounted cabinet.
Used spice racks mounted on the pantry door make more room for dry goods.
Living Space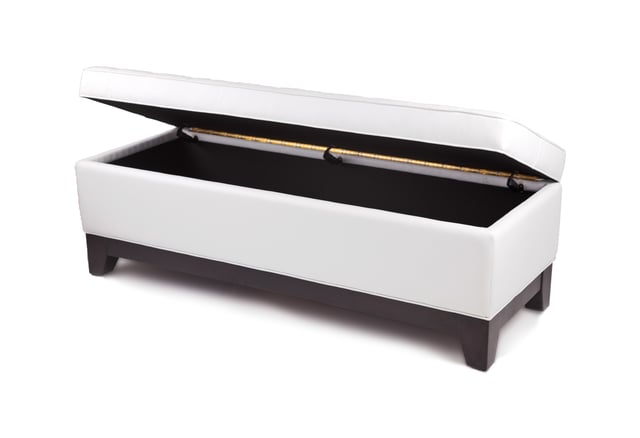 The options for additional storage in these used daily spaces are plentiful. Some of the choices are practical and some are creative, but they all hold more stuff! It's common knowledge to use the wasted space under the stairs for a nook home office or a children's play area, but this Knee-Wall Dresser is unique. Intended for bedroom drawers, this could also be used as storage for electronic entertainment or craft supplies.
For Every Room
Arm yourself with hooks of all types. Screw in or adhesive backed, they work to afford more space in any room.
Shelves above windows can make charming vignettes for collectables.
Each door should have an over the door shoe holder or rack inside to store everything from spices to socks. The best part is, it's all hidden from plain view.
Shopping for a new house is exciting, but people often forget to plan for storage potential. If your house search at MilitaryByOwner comes up with the home of your dreams, but you're concerned about where to put your things, keep these tips in mind and read on for more information for storage suggestions.