How to Deal with Bad Tenants: Understanding Your Options
If there is one thing that strikes fear in the heart of most landlords, it's the risk of discovering a bad tenant in your property. Whether the issue is late rent, noise, cleanliness, pets behaving badly, or neighbor complaints— once a problem is encountered, it likely will not resolve itself without intervention.
If you're a landlord or property manager facing an issue with renters, start with these steps.
Watch this short video for a quick synopsis, then read on!
Reference Applicable Rules, Regulations, and Violations
Before you attempt dispute resolution, you'll need to first reference the governing rules, regulations, and legal statutes in play to determine what infraction the tenant has made.
Lease Terms and Stipulations
At a minimum, the lease should outline the terms of tenancy, to include the amount of rent, the date rent must be paid, any available grace period for late rent, and consequences for delinquencies. A lease should define the length of tenancy, and how the lease may be executed, dissolved, or broken in the case of grievances.
Additionally, review any lease stipulations such as the number of pets allowed, defined expectations for pet behavior, noise violations, maintenance and cleaning expectations, and care of the property, such as exterior care, lawn care, or snow removal from walkways. You will need to be able to reference the terms of the lease that the tenant has violated to request a remedy.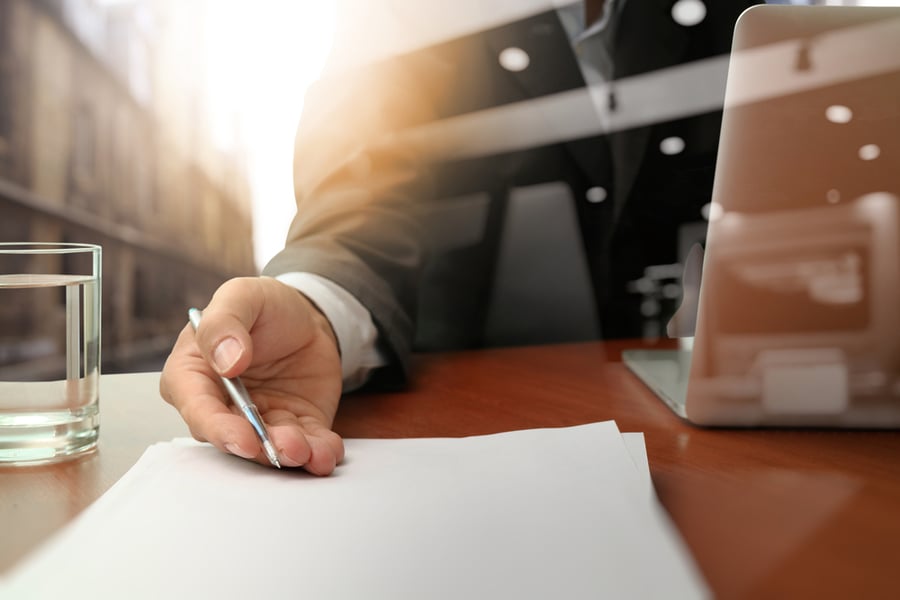 Image from Shutterstock
Resident Handbooks and HOA Policies
If the property is in an HOA neighborhood, the tenant should have been supplied with the Covenants, Conditions, and Restrictions, (CC&Rs), which outline expectations both for residents and for properties within the HOA. Noise violations, pet policies, and exterior care and appearance are often top items for HOA enforcement. If the property is in an apartment complex, condominium, or managed by a property manager, there may be an additional resident or community handbook to reference for expectations, violations, and options to resolve disputes.
City and County Code Enforcement Divisions
Code enforcement is usually executed at both a city and county level, and often centers on safety, noise, and public right-of-way. Tall grass, landscaping growing over power lines, or an issue affecting the public, such as debris or vehicles blocking sidewalks or fire hydrants or a dangerous pet on the premises, may very well be a violation of city and county land use code and can be cited for enforcement.
State Landlord/Tenant Law
Each state provides guidance and legal statutes governing landlord and tenant obligations and responsibilities. For example, in the event of late rent, reference your state's law to determine what notifications and actions are issued for landlords. Often, state law will dictate when rent is considered late, how a landlord may demand rent, and provide a timeline of when actions and demands may occur.
No landlord wants to encounter a bad tenant; however, it is imperative to cite an accurate violation and ensure you adhere to both tenant and landlord obligations and responsibilities in working toward dispute resolution.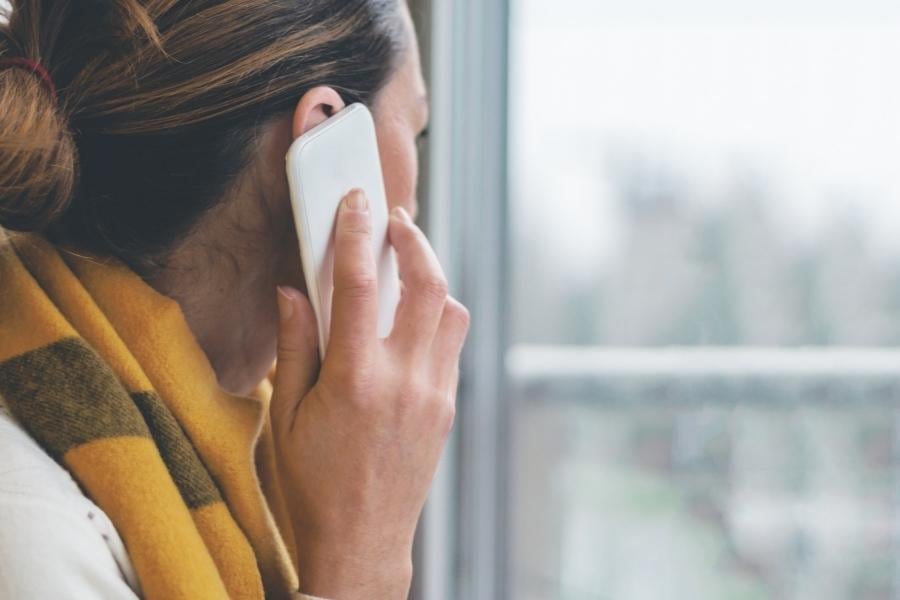 Image from Canva
Options to Correct Problems with Your Tenants
Once the specific violation and accompanying directives are identified, you now have options to effectively correct the problem.
Notify Tenants
If you are self-managing the property, consider a phone call or email to your tenant explaining the issue, why it is a violation, what needs to be corrected, and a deadline. In the event of late rent, ensure you carefully adhere to state law in making the demand for payment. If the tenant fails to correct the issue by the given deadline, consider another phone call or email. Some state laws mandate certain tenant notifications be made via certified mail as well.
If the property is professionally managed, contact the company and let them know that you've encountered an issue and ask for their assistance to resolve it.
Tip: If you or your property manager desire to visit the tenant in person or physically inspect the property, ensure that the proper "Notice of Intent" or "Notice to Enter" is provided within issued timelines (most states require a 24-hour notification be provided before entry, unless it is an emergency.)
Perform an On-Site Inspection of the Premises if Possible
If possible, perform an on-site inspection, particularly when grounds, landscaping, or substandard maintenance of the property issues are discovered. In the event you have a property manager, ask for photos, a video, or real-time walkthrough of the property to ensure the issue has been resolved.
Tip: Whether you self-manage or use a property manager, yearly inspections are invaluable in maintaining awareness and assessing the condition of your property. It may be a hassle to travel back if you're a long-distance landlord, but it is worth it to know if your property is truly being maintained and what repairs may be needed.
Red Flag: An Unresponsive Property Manager
If you're using the services of a property manager and a complaint has reached you from a well-meaning but frustrated neighbor or via an official violation from the city's code enforcement division, this might be a red flag that your property manager is not effectively executing the duties per your operational management contract.
Inform the property manager of the issue and insist for proof of correction, whether that is in the form of pictures or video, that the issue has been effectively and satisfactorily resolved.
If the issue persists, such as multiple complaints from a concerned neighbor or enforcement agency, it might be time to switch to a more responsive property management team.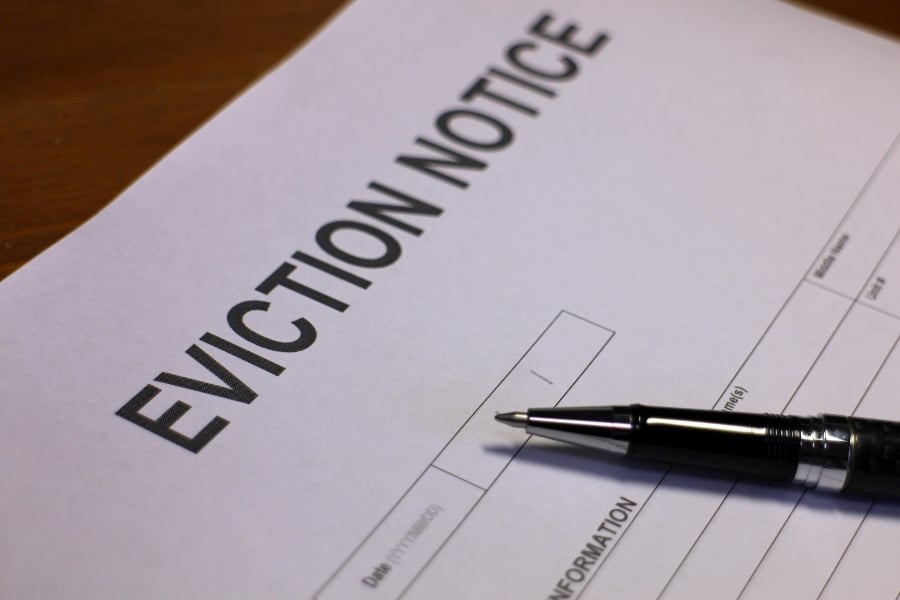 Image from Canva
Next Steps: Mediation, Arbitration, and Eviction
Unfortunately, some tenants may not respond at all to requests for correction, whether issued by you, your property manager, or legal statute, and may even become defiant or aggressive. In the event you find yourself with a truly bad tenant who won't correct their violations, or worse, will not leave, you will need to evaluate legal options for resolution and to preserve your property.
There may be pro-bono or low-cost options for local mediation or arbitration in your city or county, but in egregious scenarios, you may need to consult legal counsel to proceed with formal eviction.
While we at MilitaryByOwner cannot provide direct legal guidance or advice if an eviction is needed to repossess the property and oust a bad tenant, and you are not a seasoned, experienced attorney in landlord/tenant or contract law, obtaining legal counsel to proceed with a lawful eviction is likely the smartest choice.
Becoming a landlord can truly be a worthwhile endeavor, particularly in the journey to create lasting wealth, but as with all areas of life, it is not without some risk. But not to worry, we're here to help with each step of your landlord journey, bad tenants included.
We've created a resource just for you, military landlord! Take all the guesswork out of managing your rental property.