How to Save Money on Your Food Budget During a PCS Move
PCS season is here, and there are plenty of things to worry about as far your budget goes!
One "little" expense that can add up quickly is meals. Whether it's the last days in the old house, time on the road, in a hotel, or when you move into your new home, it's so easy to go out to eat for meal after meal. But not only is that bad for your body, it's also bad for your budget. Thankfully, with a little pre-planning, it's not terribly hard to eat well even when the rest of your life is in chaos.
Save Money on Your Food Budget During a PCS Move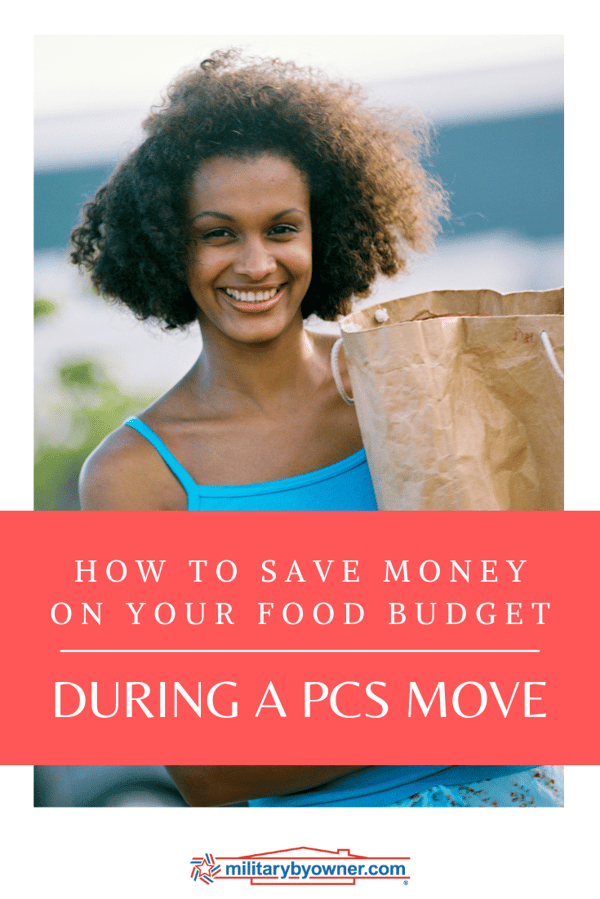 Moving Out
Long before you get to that point, plot out a menu for the last days in your old house. If your family will do casseroles, make a few ahead of time, put them in disposable foil pans, and stash them in the freezer. You can also freeze single meal sized portions of easy-to-reheat favorites, like pulled pork for sandwiches, curries, and pre-grilled chicken. Use your slow cooker or Instapot for simple, no-fuss dinners. We love frozen lasagna cooked in the slow cooker.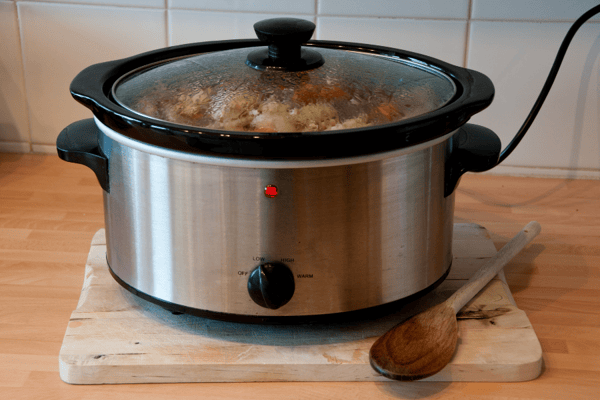 Not everything we eat is the healthiest food available, but it's still healthier than most prepared foods, and the price is right. This can also be a good way to finish cleaning out that pantry and refrigerator. Another perspective is that this is a time to eat that prepared food that you love but avoid because it isn't healthy. My kids love moving because it's basically the only time I buy pop-tarts and toaster strudels.
On The Road Food Prep
When you're on the road, it often seems like fast food is the cheapest and best option. I fall victim to this mentality all the time! But fast food and restaurants don't have to be your only option. The grocery store offers many options for on-the-go breakfasts, lunches, and dinners, and you can pick things that you know your family will eat. We break all our food rules while we're traveling, and so my kids know that they can ask for things like those frozen peanut butter and jelly sandwiches, and those little boxes of cheese and crackers, and I'll say yes. Yogurt with the sugary-toppings? No problem.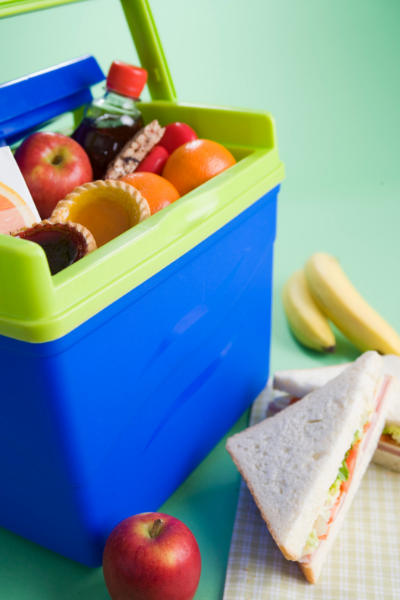 Be willing to spend a little more for convenience and popular items. You can purchase prepared veggie trays and transfer the vegetables to the bags to fit in the cooler better. Buy one type of fruit at a time, and replenish when that's gone. You don't want an entire menu of food, but enough to keep your family filled up.
If you're driving, make room in your car for a cooler or a cooler bag, and carry a box of zipper bags with you. Throw a case of bottled water on the floor of the back seat in case you don't find good places to refill your reusable water bottles. And throw a box of non-perishable snacks, like granola bars (or Rice Krispie treats) to hold people over if you get stuck in traffic or hunger comes before the next stopping time.
Temporary Lodging
Sometimes, you'll end up in temporary lodging for an extended period of time. Hopefully, you can choose a hotel that includes breakfast, and possibly dinner, and has a kitchen. If not, there are plenty of ways to be creative with just a coffee pot. Once again, thinking about this ahead of time will yield much better results than waiting until the kids start asking about dinner. If you have no ideas, a quick internet search will generate a ton of ideas.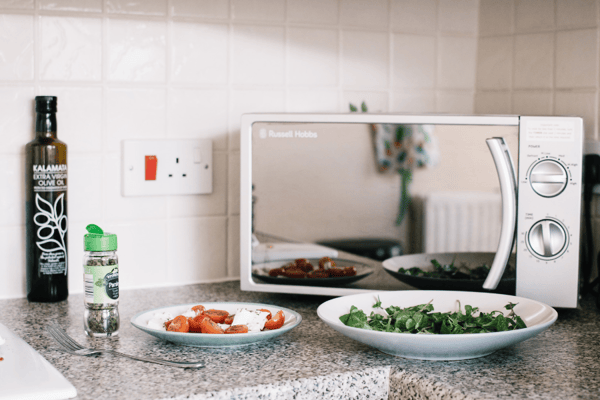 If you'll be in a place for several weeks, consider bringing your slow cooker or electric pressure cooker. If that place has a kitchen, you might want to try a meal delivery service like Hello Fresh or Plated. Yes, they're expensive, but they come with nearly all the ingredients included, and there are often great deals for new customers. (And some of them can be purchased at local grocery stores.)
Even if you have just a microwave, there are tons of options available. Frozen meals, meals in those shelf-stable pouches, steam-in-the bag frozen veggies --there are so many choices! If you're near a park with a grill, you can grill meats and throw them over bagged salads, or make hamburgers and serve with store-bought sides or just open up a can of beans and reheat them in a foil pot on the grill.
In Your New House
Moving in is just as hard as moving out. Once again, thinking ahead is key. If you're really organized, make yourself a menu for the first three or four days and put together a grocery list so that your first trip to the store can be fast and painless. Otherwise, go for quick and simple: chicken breasts, frozen vegetables, salad, or pasta and bread. This is another time when those meal delivery services can be useful - no thinking, just dinner (though gosh, they do take a lot of prep time!).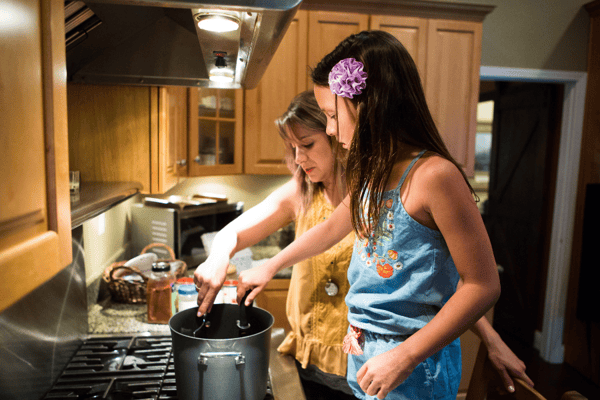 Obviously, all this plotting and planning can get just as exhausting as moving itself. If your budget allows, go ahead and get takeout or go to a restaurant. Think about it beforehand and decide how often is reasonable. For our family, that's one meal and one snack per day while actually traveling, and one meal every 3ish days when we're living in a hotel.