How You Can Volunteer in the Military Community
When the holiday season rolls around, military and non-military-related volunteers look for ways to give back to servicemembers, military families, and veterans, which is certainly needed and appreciated. But what if you're interested in a year-round organization to invest in?Sometimes it's better to give over several months than just once over the holidays.
We've rounded up some of the best ways to spend your time and talents throughout the year. Don't worry; we've kept a few iconic holiday classic organizations if you prefer tradition or are looking forward to donating a toy or laying a wreath. But you'll also find recognizable military community advocates and some organizations you might not be familiar with.
Remember, although these groups heavily depend on volunteer (in-person and virtual) time, they gladly accept donations if that's what your schedule allows.
Photo from Wreaths Across America
Seasonal Events
These events are some of the most popular and impactful during the holiday season, so you'll probably have to add your name early to reserve a time slot to volunteer. Check-in for last-minute opportunities.
You can lay a wreath at Arlington National Cemetery or in one of 3,400 additional locations in all 50 U.S. states, at sea, and abroad.
This is the Marine Corps' iconic toy drive, celebrating its 75th anniversary this year. Find your local campaign and sign up to support the local drive with money or time.
Photo from K9s for Warriors
Year-Round Volunteer Opportunities
Once the holiday decorations are stacked away, these organizations still have missions to accomplish, so they'll need your help. You can also participate in their holiday-specific events and campaigns.
K9s for Warriors is the largest organization that rescues and trains shelter dogs to ultimately become service animals and care for veterans with service-based trauma. In-person volunteers for events are needed as well as in-office help.
USO operations reach all corners of the globe, so it's a perfect way for OCONUS families to volunteer their time. Check out airport locations, base offices, and local events for volunteer options.
If you're stationed in Hawaii, you know the importance of the USS Arizona Memorial. Donate your time to one of its ongoing projects.
You can find in-person or virtual volunteer opportunities within Hope for the Warriors' three program areas: Transition Services, Clinical Health & Wellness, and Sports & Recreation. Check the volunteer map for locations closest to you.
Widely recognized, the Wounded Warrior Project asks for volunteer help in various ways, like hosting a fundraiser event or stepping into a classroom to help educate kids about veterans and their service.
Sometimes it's more meaningful to donate your time to a project in your backyard. Operation Homefront connects you with opportunities to support military families in your neighborhoods.
You can volunteer virtually or in person with Soldiers' Angels. The group connects the general public with military members, veterans, and their families to adopt and fulfill specific requests like help with auto repairs.
Did you know the Red Cross has programs dedicated to the military? From deployment services to Christmas programs, there's more than one way to volunteer.
The website has an exhaustive compilation of organizations dedicated to bolstering military-related causes. If you don't see a cause you click with from above, then head over to Operation We Are Here for more opportunities.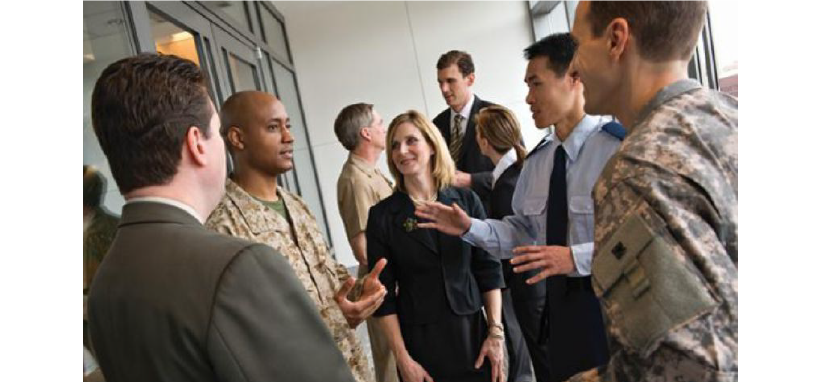 Photo from American Corporate Partners
Volunteer Mentorship
If you're in the position to dedicate your time (personal experiences encouraged!) or work and career expertise, the following groups dedicate their missions to offering high-quality mentorship opportunities to military members, spouses, and caregivers. You supply the know-how and the desire to improve the military community's well-being, and these organizations will match you with deserving mentees.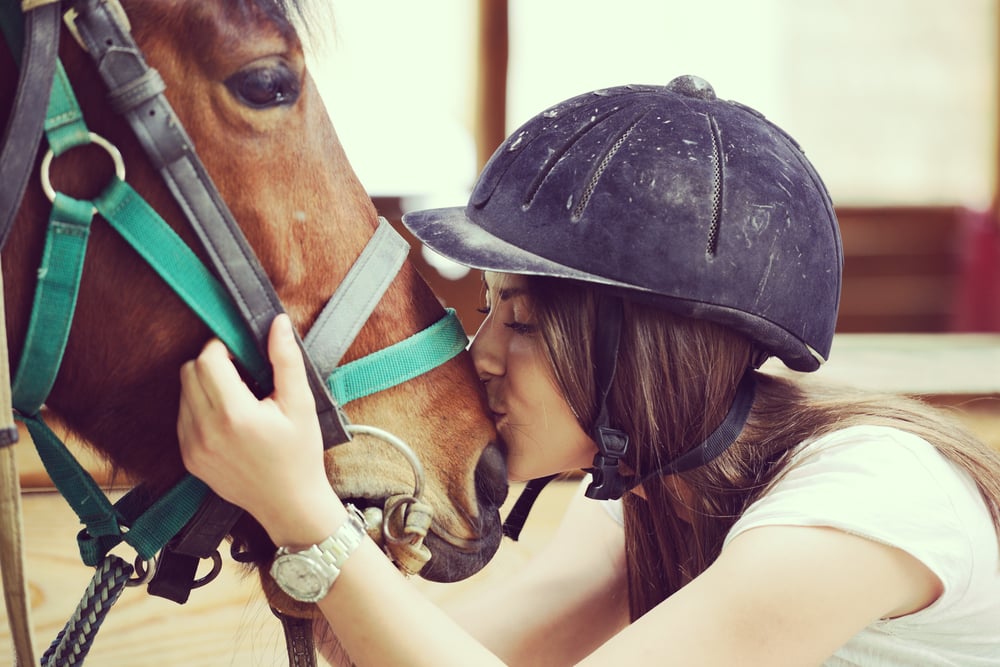 Photo from Shutterstock
Personal Connections
Stop and think about the military connections you could already have in your background. You might have the perfect opportunity to give back to a group you already love. Consider if you can serve these groups as a mentor, expert, fundraiser, point of contact, or event planner.
Your heart is in the right place if you feel drawn to give back to the military community this year. For a big impact, consider supporting a "one-and-done" option over the holiday season and then offering your help to another deserving group for the rest of the year.
Want more information like this? Stay updated with our newletter!