Kitchen Home Improvements: Paint Your Cabinets and Walls for an Instant Update
You had plenty of time to stare at your kitchen cabinets and walls during the lockdown months, and now you want to do what so many others have already done—completely overhaul the color of your kitchen. It's the simplest way to get the feel of a complete kitchen redo without spending thousands on a renovation.
Painting your cabinets and walls is affordable and definitely a manageable DIY home decorating project, but don't underestimate the amount of work required to pull off a masterful finish. Plan for several days to clean walls, remove cabinet doors, prep, paint, and rehang for the best outcome.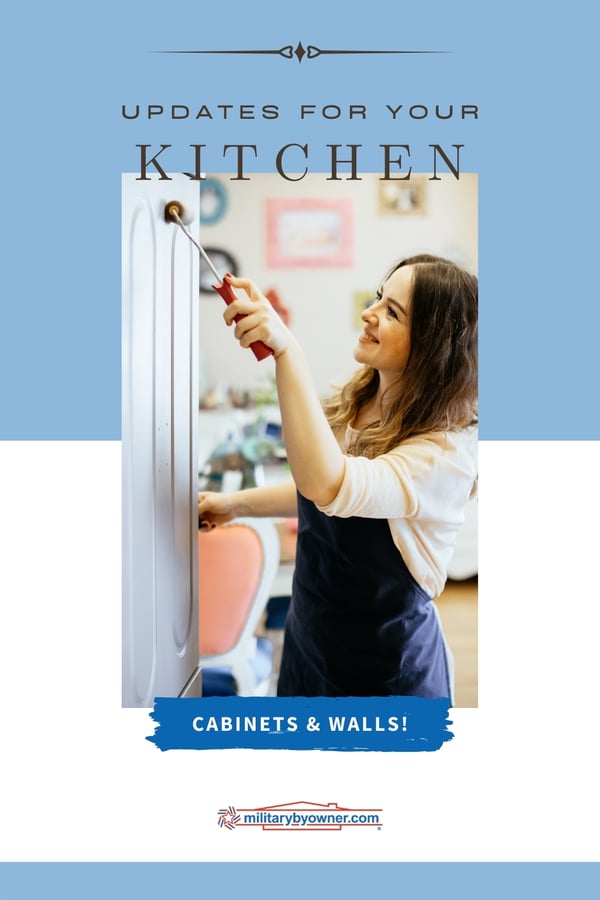 2021 Kitchen Color Paint Trends
After hours of scanning Pinterest, you probably already have a favorite color or two in mind for your kitchen. So why not start there? One of the biggest influences the pandemic had on everyone's hearts and minds was to embrace what makes you happy, and this extends to home décor. Sunny yellow can be a gorgeous choice for a kitchen, but so is navy blue. Color is so in.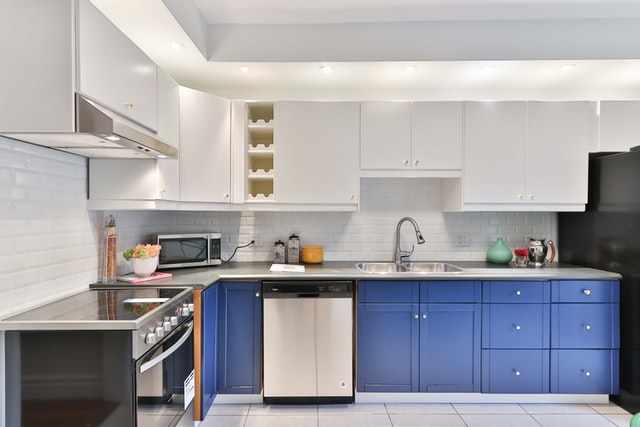 Photo by Sidekix Media on Unsplash
Do you need help choosing a color for the big, empty walls in military housing? Here's help: 3 Big Ideas to Decorate Those Large Blank Walls
But, if you need 2021 on-trend inspiration, scan a few home decorating sites, and you'll see orange. Yes, orange, in all of its melon, apricot, coral, and peach glory. The popular paint color story says we're all craving peaceful well-being through natural tones that evoke warmth and comfort.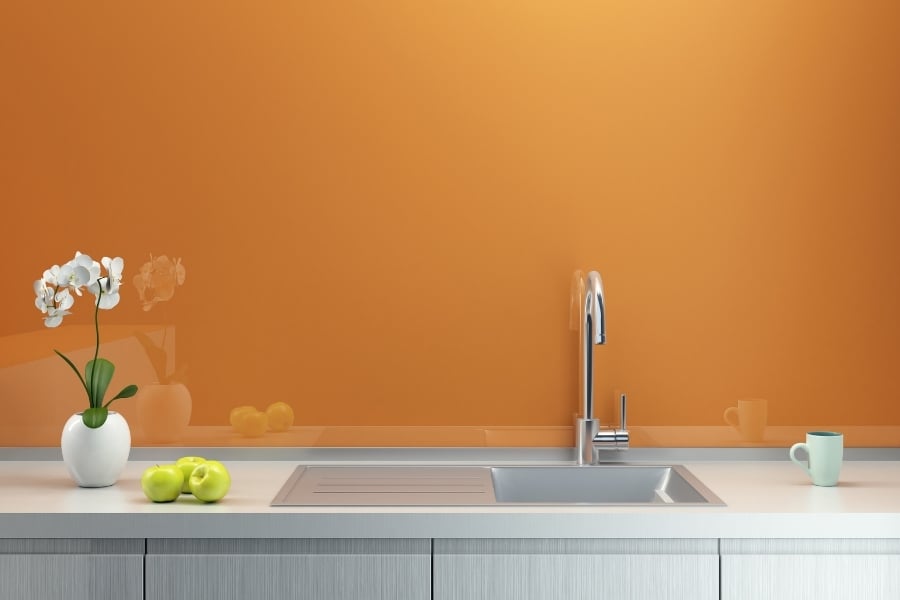 From Better Homes & Gardens to Benjamin Moore, they all suggest orange-based colors like Rosy Peach paired with neutral oatmeal and linen colors. If you still want more color pop, deep grey teal matches well, too. On the flip side, of course, white kitchens have a die-hard following and always remain popular.
Paint Your Kitchen Cabinets
It's time-consuming to paint cabinets, but, luckily time might be one of your most abundant commodities right now. Let's break the process down step by step.
1. Choose your paint formula and finish.
You've narrowed down a few color choices; now it's time to choose the next most important feature: the paint formula that works best for your cabinets and the finish or sheen (matte, eggshell, satin, semi-gloss, high gloss).
It used to be that oil-based paints were the go-to for cabinet paint, but the list of cons is so long that even professionals have moved away from using them. As an average painter, just avoid oil-based paints. They're unhealthy, hard to clean up, and a pretty finish is hard to come by.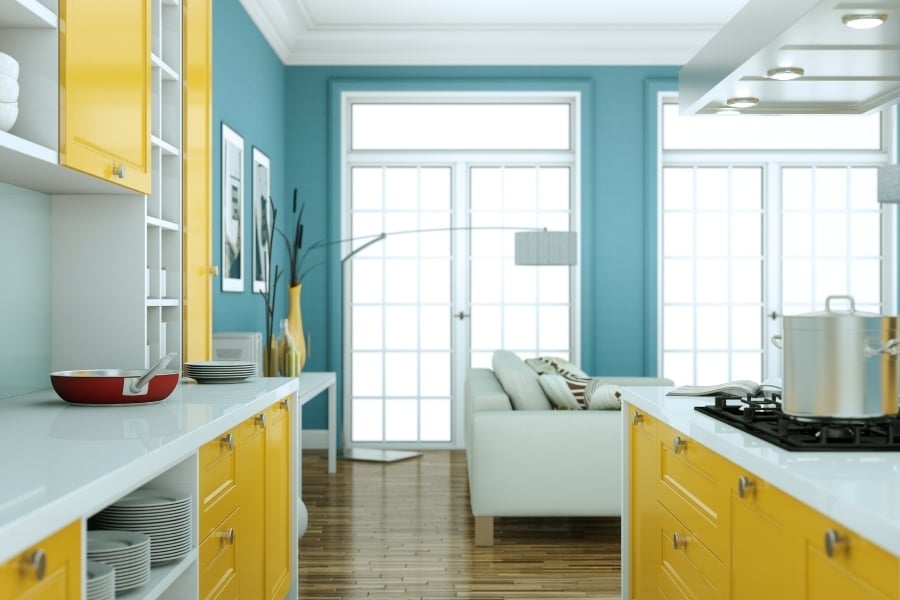 Formula Type
Your two choices come down to water-based latex paint, which is also commonly used on walls and is a good choice for many projects. Or you can choose a new paint product called acrylic alkyd paint that mixes the best qualities of latex and oil-based paint. It's easy to clean, doesn't emit many VOCs, and has excellent coverage and staying power.
All of the major brands have paint with this technology, and some products like Valspar Oil-Enriched Enamel and Benjamin Moore Advance have the primer included—perfect one-stop shopping at the home improvement store!
After the painting, change up a couple more things: Easy DIY Kitchen and Bathroom Updates.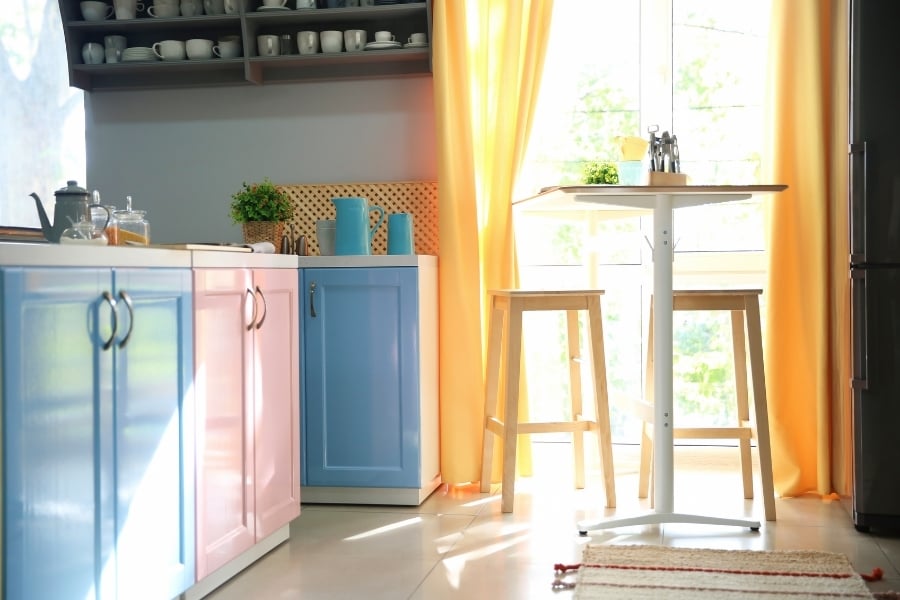 Pick Your Sheen
How shiny do you want your cabinets? It's up to you, but the most common sheens are semi-gloss and satin because they're durable and clean well. Matte products highlight marks and distress, while high gloss shows off fingerprints.
2. Organize and Prep Before You Paint
As excited as you are to add Tangerine Spice to your cabinets, slow down and do the hard work first, so the painting process is easier.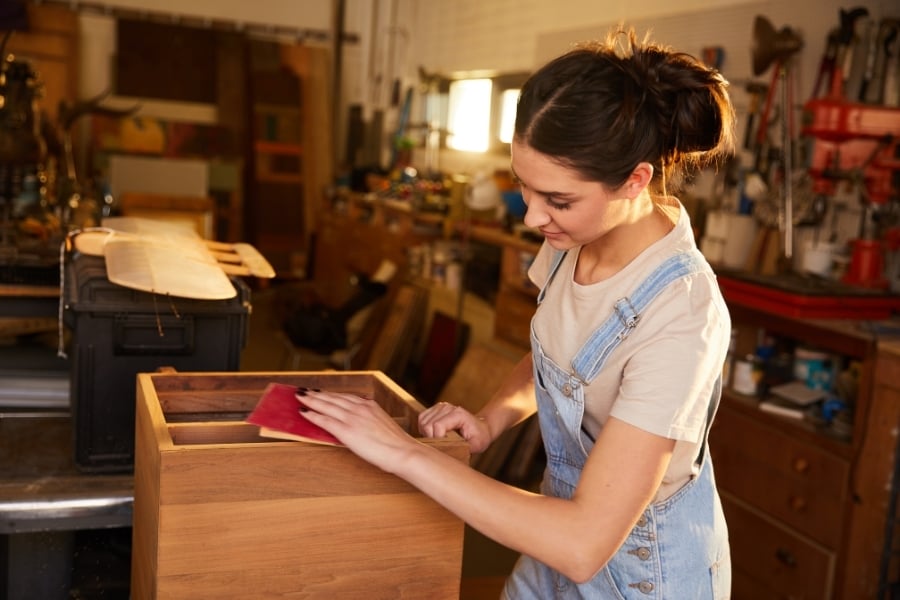 Start by mapping your cabinets and labeling each door, so you'll know how to reassemble. Take pictures to help you remember where each piece of hardware fits if you have different styles.

Clean each surface with a degreaser for the most paint sticking power.
Sand the surfaces lightly for extra grip and use a tack cloth to remove excess dust.
If you choose a separate primer, apply it first.
After each light layer of paint sprayed, rolled, or brushed on, lightly sand again and repeat the painting process until you achieve the smooth topcoat finish you're looking for.

Paint Your Kitchen Walls
The good news is that, after painting your cabinets, painting your walls is a breeze! But, you might want to consider the walls a separate project if you're tired after painting the cabinets. You don't want to hurry just to get it all done in a weekend.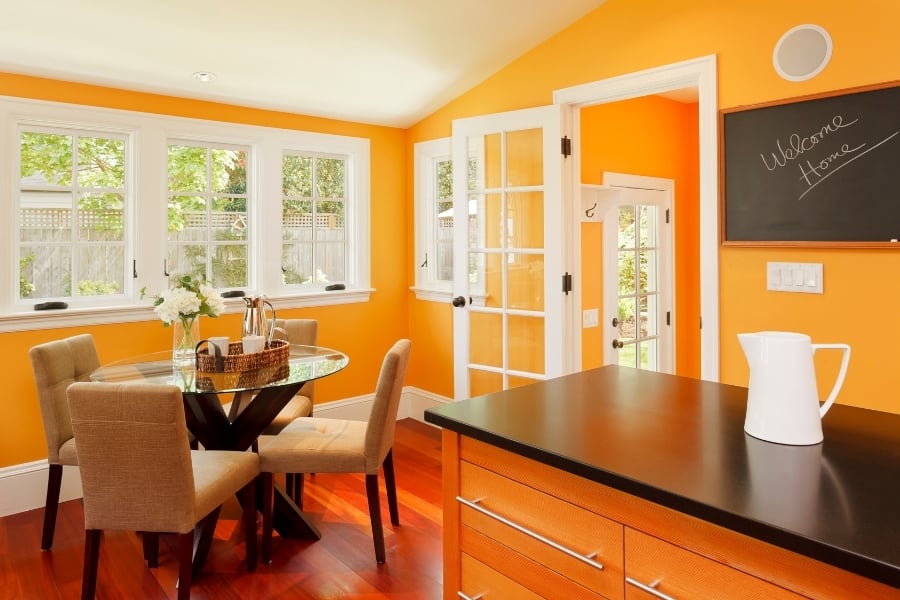 Take the professional color stylist's advice and stick with the color family they suggest (on color strips or in paint brochures in-store or online) for cabinets. It's the easiest way to select a color for the walls and trim that coordinates with the cabinets. Or, choose the reverse: wall paint first, then decide cabinet color, but painting the cabinets first is easier.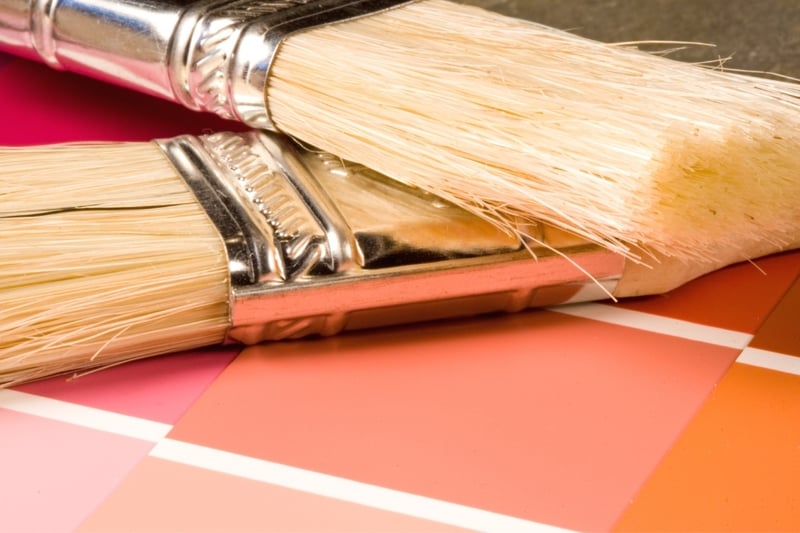 The prep work starts by cleaning the walls with a degreaser and filling holes and smoothing cracks with spackle.
You'll probably need a primer or an all-in-one product to get the job done. Follow the same guidance for painting the cabinets for formula and sheen suggestions.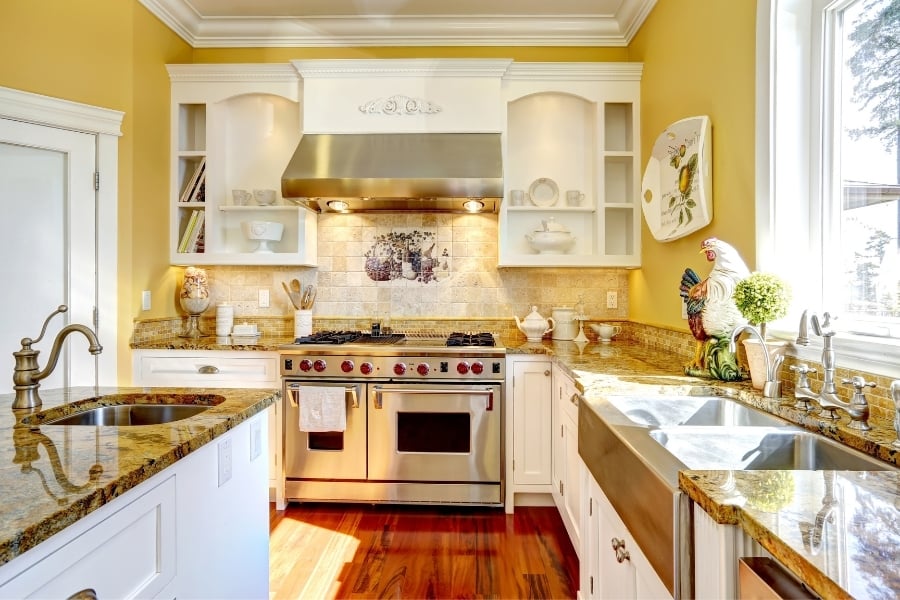 If your hand isn't steady, use painter's tape to paint a straight edge where the trim and ceiling meet the walls.
Take your time and use multiple-sized rollers to cover the walls well. Invest in the best tools you can afford for the best finish.
There's no better time than now to invest in your home. Between family meals, study sessions, and work meetings, your kitchen works hard for your family. Give it, and you, the paint refresh it deserves.