MacDill AFB: Before You Arrive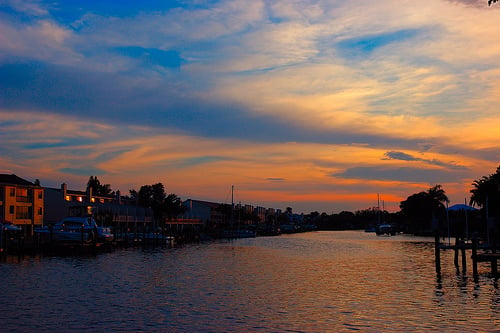 If you've recently received PCS orders to MacDill AFB, you probably want to know a few things about the area before arriving. Knowing what to expect of your new duty station can make the transition for the entire family a little easier.
Having lived in the area off and on for the last 12 years, I can share a few "things to know" to help you prepare for your PCS.
The MacDill AFB Area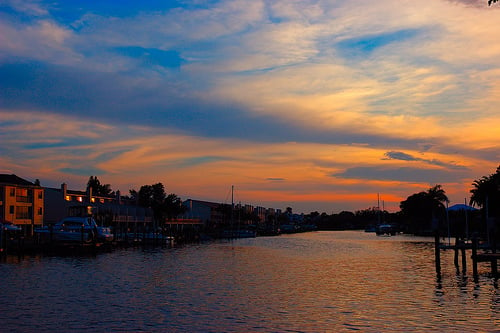 MacDill AFB is located eight miles south of the city of Tampa and is surrounded by the beautiful Tampa Bay, which not only gives us beautiful weather all year, but also some of the most beautiful sunsets you've ever seen. MacDill is an Air Force base, but every military branch is represented here.
As with most bases, you'll find a large AAFES store along with a commissary. The base also has two medical clinics, one located on base and one in the nearby town of Brandon. The base has the typical facilities including a chapel, library, pools, bowling alley, golf course, and dining facilities. A unique feature to MacDill AFB is the beach located on base, which is also home to the family campground and a great little restaurant called Sea Scapes.
(Almost) Picture-Perfect Weather
As I mentioned, Tampa has great weather. The yearly average high temperature is 81˚ and the average low is 65˚. Tampa can get some chilly evenings, but a heavy snow jacket will not be necessary. I have, on occasion, worn gloves and a hat, but that is rare and only lasts a few days. You will need, however, a rain jacket and umbrella. The average rain fall is 46.31 inches, but this can be higher some years. Tampa Bay is located in a hurricane zone, with the season running from June 1st until November 30th, so you'll want to make sure to establish a hurricane/disaster kit along with a plan. I recommend attending a hurricane brief put on by the base at the beginning of the hurricane season.
Military Friendly
Tampa is a very military friendly area! You'll find that Hillsborough County is supportive of both its active duty and veterans. The area offers many activities geared to military families, including several museums that participate in the annual Blue Star Families museum program. To keep informed on upcoming events, follow the MacDill Happenings Facebook and Twitter accounts.
MacDill Area Resources
There are several MacDill AFB resources with information on things such as base information and the school district to make your transition a little easier. Here are my go-to resources:
I hope this information will help your move to MacDill AFB go more smoothly. The Tampa Bay area is an amazing place to live and is growing by leaps and bounds. The city of Tampa was recently ranked one of the best places to retire! It has also become quite a "foodie" town.
Welcome to Florida, and please take the time to enjoy all the great opportunities this area has to offer!
---
photo Flickr user Jamie Beverly