Military Spouses, Could You Use a $4,000 Scholarship?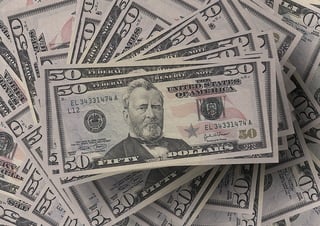 The Department of Defense's My Career Advancement Account extends the opportunity for free tuition for qualified military spouses. Spouses looking to further their education or earn or update professional licensures are eligible for thousands of dollars in scholarship money.
The DOD has acknowledged the sacrifices and hardships military families make while supporting their service person throughout their careers. In effort to ease some of the burden spouses take on, the DOD created the Spouse Education Career Opportunities (SECO) program. SECO is the most inclusive place to begin searching for employment and education advancement.
MyCAA scholarships were designed to provide assistance for earning licenses, certificates, certifications, or associate degrees for in-demand and portable careers or occupations such as nursing, interior design, or computer science. MyCAA also provides financial assistance for many types of preparatory courses and testing necessary for the study of approved educational paths.
Although MyCAA does extend financial help in many circumstances, they do not provide funding for some common programs associated with higher learning.
The fact sheet MyCAA offers details programs not included. A few examples of which are not paid for are: books and supplies, college level entrance exams, personal enrichment classes, transportation, and child care.
Eligibility Requirements
Unfortunately, MyCAA is not available to every military spouse, but there are many who do qualify. Active duty spouses whose service members earn pay grades of:
E-1 to E-5
W-1 and W-2
O-1 and O-2
may apply for MyCAA if they are able to complete their coursework during the time their sponsor is on Title 10 military orders. National Guard and Reserve spouses are also eligible if they meet these requirements.
How to Begin Enrollment
MyCAA has a spouse portal online where a verification of status takes place in real time through the Defense Enrollment Eligibility Reporting System (DEERS).
The portal describes the registration process as easy:
Follow instructions to Login or Register
Establish MyICP with SECO
Create Goal and Education and Training Plan
Request Financial Assistance for your course of study
MyCAA has a database of participating schools and programs that have been approved for funding. The search features include school or campus name and location, as well a degree or program title. Additionally, MyCAA's resource page lists helpful facts, links, and phone numbers to ease the application and study process.
Additional help is available from SECO career counselors at 800-342-9647.
While house hunting with MilitaryByOwner, it would be worthwhile to see how close participating schools with affiliation with MyCAA are to home. MBO has also compiled a thorough resource for milspouses who are on the job hunt and would like guidance from federally funded programs such as SECO as well as popular nonprofit organizations. Click below!