MilitaryByOwner at MilSpouseFest Norfolk, VA
There are a lot of fests out in the world today—food fests, film fests, music fests, and of course the granddaddy, Octoberfest.
But not until 2016 was there a MilSpouseFest, which is shocking to believe given that fest is a derivative of the German word festival, which basically means a whole lot of celebration. What military spouse doesn't love free entertainment, food, prizes, and the chance to honor one another's hard work and achievements endured through day-to-day military life? Celebration at its best!
With many thanks to the creators and sponsors of MilSpouseFests past and present, we now have a fest of our very own to blow off some steam and connect to other spouses who are walking our very same military life walk. At least for one day, there is an event for only spouses to kick back, chill out, and just laugh. Spouses in Virginia are in luck!
September 12, 2018, is the date and Norfolk, Virginia, is the place to be. (Click links below to register for that session.)
And guess what? MilitaryByOwner will be there! Just stop by our table and mention the code word "Sunshine" for a special prize! We'd love to meet you.
MilSpouse Fest Details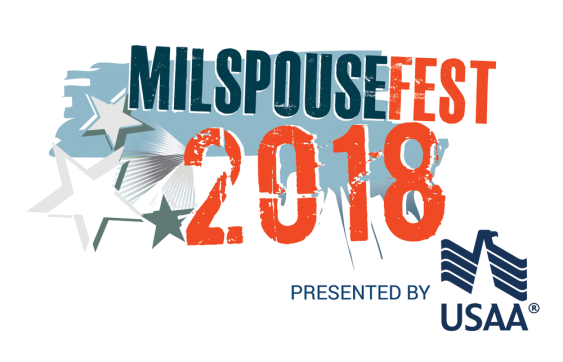 To accommodate a variety of schedules, MilSpouseFest has two time slots to come and enjoy. Pick which option works for you and get to registering online before the event sells out! Click here to find an event near you and register.
There's also going to be plenty of opportunity to educate yourself and connect with resources that promise to make military life just a little bit easier. No, not dry, boring websites and 800 numbers plastered in PowerPoint to remember. The pros at MilSpouseFest know how to create amusing ways for vendors and donors to give away plenty of swag and freebies with a bit of education tossed in. New this year, you can expect to find double the number of events throughout the day or evening.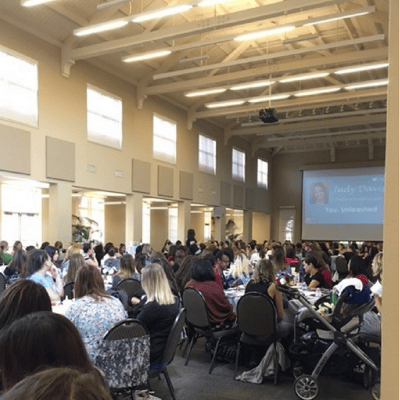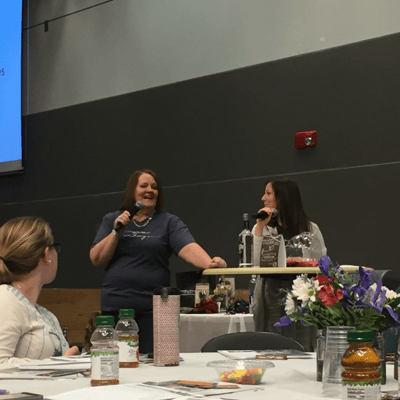 The "Direction Diva" Judy Davis speaking at the JBLM MilSpouseFest
MilSpouseFest's 2018 theme is Inspire Change, which is another way of describing how to teach and support spouses to thrive in environments of constant change. Not only are there games to play and friends to make, but spouses will learn to build strong networks and lift up other military families.
MilitaryByOwner at MilSpouseFest
MilitaryByOwner is proud to join companies like USAA and HirePurpose in sponsoring this year's events. Why does MilitaryByOwner love supporting these nationwide events so much? That's easy. From their active duty days, Dave and Sharon Gran know the invaluable role a military spouse plays during a successful military career.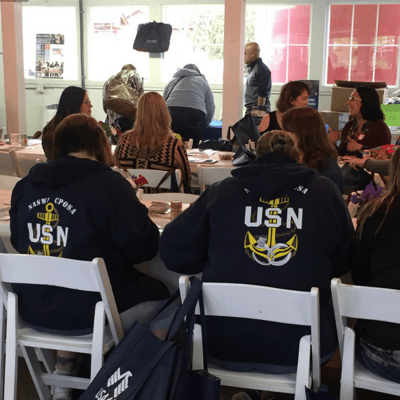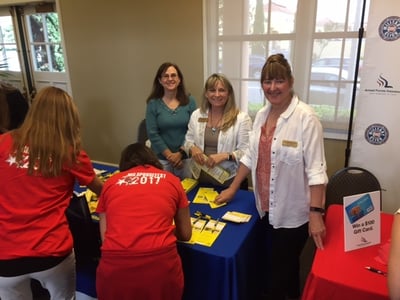 MilitaryByOwner meeting attendees at a MilSpousFest event, L-R: Diane Christian, Sharon Gran, Christy Shields
Without us, life would be a perpetual military gear laden living room, takeout dinners, and unattended kids who run crazy. We're out in the working world too, but somehow manage to make it all happen at home. This is a small snippet of all we do, and MilitaryByOwer recognizes those sacrifices.
In the military spouse world, you're going to hear the terms newbie, mid-career, and seasoned to describe your stage of life, whether you like the titles or not. The best part of MilSpouseFest is that every spouse with those titles (and others, if you prefer) are welcome to attend. We all have something to learn and plenty more to contribute.
First timers, if Norfolk is near you, give MilSpouseFest a go. Trying something new is just another part of being a military spouse. Repeat offenders—no need to entice. You know what you'll be missing if you don't attend!