MilitaryByOwner Gives Back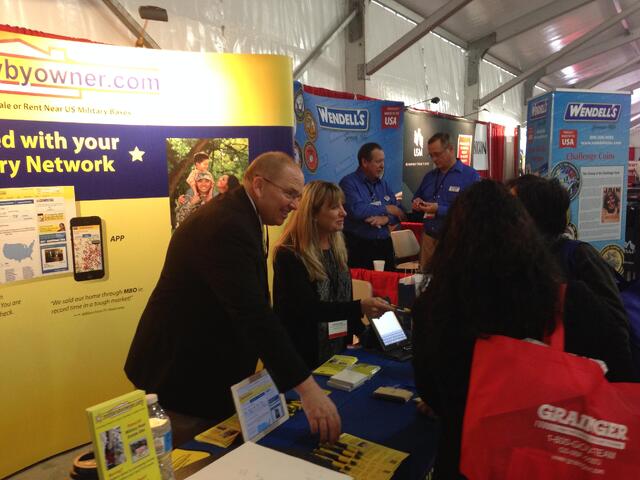 MilitaryByOwner Advertising is operated by people just like us. Did you know the co-founders, Dave and Sharon Gran (pictured above), are a retired Marine Corps family?
Whether family of active-duty service members, retirees, or civilians with a heart to serve, the people who make up MBO work to serve our community.
MBO works tirelessly to make the PCS moves many of us go through every few years easier than ever by connecting families within the military community. They provide an excellent customer service team for users new to the process, as well as provide resources through the company's blog to help families become knowledgeable on military issues.
Lastly, they care about our community. MilitaryByOwner constantly looks for ways to get involved with the community. Whether it's through sponsoring events or sending a team to participate, MBO is often right there with you.
Having worked for MBO for almost two years, I have seen firsthand their involvement in events that benefit military members and their families like the Modern Marine Exposition and many others. Here are a few examples of MBO community involvement in just one month's time.
Just last month, MBO participated in the "You Be You" MilspouseFest in San Diego.
Hosted at the McMillin Event Center, military spouses came together to talk about some of the challenges that come with being married to an active duty military member. Over the course of one day, speakers addressed things like "How to Stop the Fight You Keep on Having," "Financial Feud," "The 3 E's of Employment," and "The Marriage Vows We Should Have Said." Through this time together, military spouses were able to make friendships and connect with resources that will best help them during their spouse's military career.
MilitaryByOwner was there to help educate spouses on the services they offer when getting ready to make a Permanent Change of Station.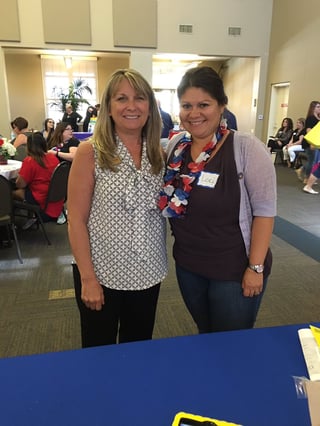 Sharon Gran with MilspouseFest attendee Lori
On May 15, several MBO members participated in the Historic Half of the "People's Marathon" in Fredericksburg, VA.
The Marine Corps Marathon partners with many qualified 501(c)3 organizations, allowing them the ability to raise awareness and funds through runner participation in the MCM. Annually, this event generates millions of dollars for numerous causes including health and research, military family support, wounded warriors, and other social causes.
As a government entity, the MCM is not authorized to participate directly in any charitable fundraising, however, the people participating can. This year, MilitaryByOwner formed a team to run and help raise money and support the military community.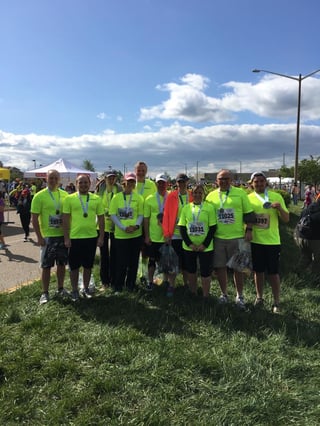 MBO Team at the Historic Half
On May 21, MilitaryByOwner will sponsor and participate in the Anchor Run in Norfolk, VA .
The Anchor Run was created to increase awareness and funds for the Anchor Scholarship Foundation, which awards scholarships for Surface Navy families. From the money received from donors and events, the foundation was able to award 39 family members with a scholarship award last year alone.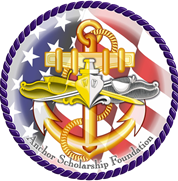 It takes many individuals' involvement to raise substantial funds. MilitaryByOwner prides itself on its dedication to help make education more attainable for servicemembers' families.
As you continue to participate in the bigger military community, say hello to our MBO team when you see them. They love feedback and can often point you in the direction of helpful resources if you are in need.
Until then, subscribe to the MBO blog and use the live support online for any questions you may have!