MilitaryByOwner Homes of the Week Near Naval Station Newport, Rhode Island
Following the rocky path, a cool breeze off the water gently tousles your hair. Curious sea gulls greet you as you trek along the shoreline of Rhode Island's Easton Bay. As the sun highlights the unique facets of Gilded Age architecture nearby, you'll daydream of living in one of the grand mansions edging the Cliff Walk trail.
With an assignment to Naval Station Newport, Rhode Island, you can explore this idyllic setting on a daily basis. While house hunting in this scenic area, take a look at this pair of must-see MilitaryByOwner properties.
*While these homes are no longer listed, view other homes for sale or rent in Middletown and Portsmouth.

Gossets Turn Drive – Middletown, Rhode Island
For Rent: $3,400/month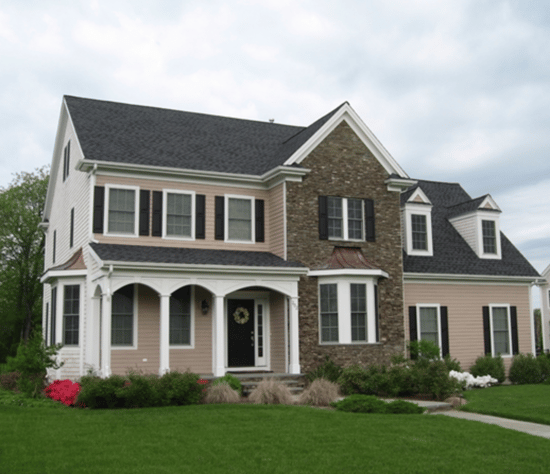 Driving along the quiet streets of Middletown, you'll pass by lush green lawns with colorful flowerbeds. Clearly, Rhode Island residents take great pride in tending to their yards. The neighborhood wide focus on premium landscaping leads to stunning curb appeal, as this lovely Naval Station Newport listing proves.
Verdant shrubs edge the front of the home while bountiful trees border the fenced backyard. This residential oasis is located minutes from the back gate of Naval Station Newport. Just down the way, you'll find Burma Road which hugs the western coastline of the Aquidneck Island of Rhode Island.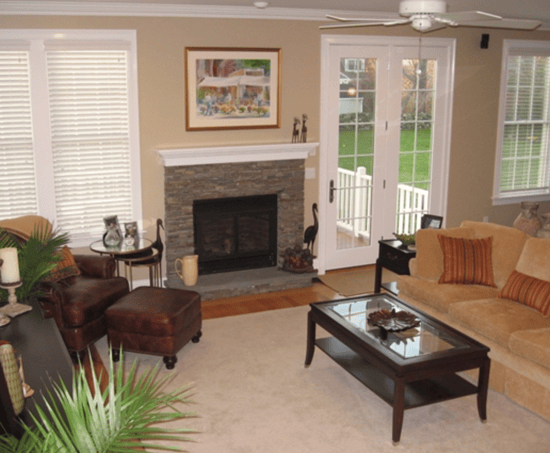 Stepping inside of this 3,000 square foot home, you'll feel like royalty. Decadent elements of interior design flow throughout the open concept layout. Welcoming sunlight entices you to relax in the hearth room just off the gourmet kitchen and dining area.
With 5 bedrooms and 3½ baths, unpacking from your military move will be easy as can be. You'll find room for everything with ample storage in the attic, basement and oversized garage. Make the most of your time at NAVSTA Newport by leasing this exclusive estate.
Take a look at this review of a neighborhood in Middletown on Military Town Advisor, "Neighbors are a mix of ages, young adults with small children, middle age and grandparents. Professional people who value the quiet which comes naturally. No one passes through the neighborhood unless visiting a resident. Nicely kept yards with lots of lawns and gardens."
Lawton Brook Lane – Portsmouth, Rhode Island
For Sale: $285,000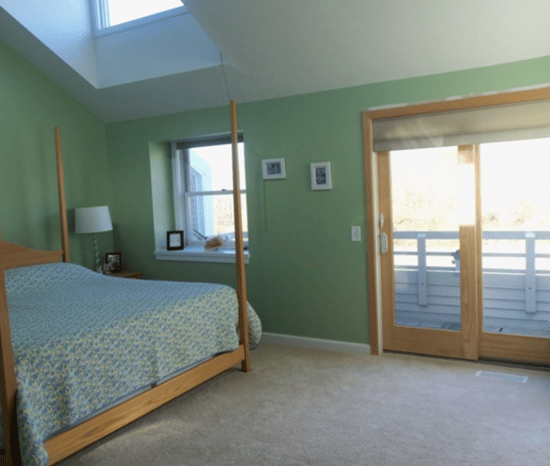 Imagine waking up each morning to cheerful sunlight dancing through your elegant windows. From spectacular skylights to sensational sliding doors, the plentiful amount of natural light invites you to tour this alluring Portsmouth townhome. Seaside paint colors and plush neutral carpet lead throughout the spacious layout of this nearly 1,400 square foot condominium.
Tucked on a quiet street in a private reserve near Lawton Valley Reservoir, this woodsy retreat is around 5 miles from NAVSTA Newport. An effortless daily commute means there is less need to rush off to work in the morning. Linger awhile and enjoy breakfast on your secluded veranda off the master suite.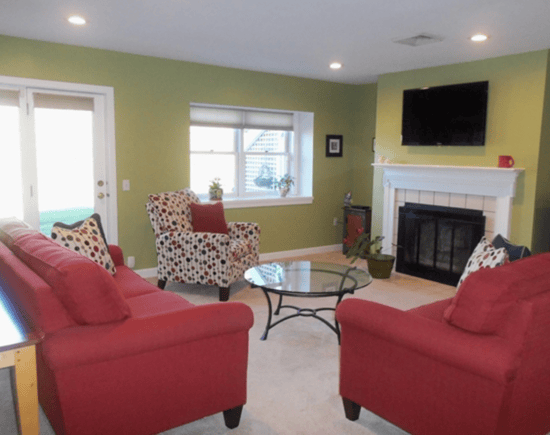 On a chilly New England evening, gather with friends around your cozy wood burning fireplace. With 2 bedrooms and 2½ bathrooms, this pleasing Portsmouth property is the perfect fit for your upcoming Rhode Island assignment. In addition to the nearby Narragansett Bay waterfront, your investment in a Bay View Estates membership includes leisure activity amenities such as a swimming pool and tennis court.
While on the hunt for your next roost, consider this comment posted on Military Town Advisor about living in Portsmouth, Rhode Island- "I think that area is great for a couple who likes to get out and experience shopping, restaurants, and nightlife. It gets hectic there in the summer, but the experience would be great."
Home to the Naval War College and an abundance of naval and defense commands, Naval Station Newport is a premier locale for training and development. Popular as a New England summer vacation destination, Newport and the surrounding coastal communities offer plenty of family-friendly activities and waterfront entertainment. As this review from Military Town Advisor states, a military family can live within "good walking distance to downtown, the Cliff Walk and a very short drive to base."
Have you lived near Naval Station Newport? Feel free to share the scoop in the comment section!