No Fooling: Download 6 Free E-books from MilitaryByOwner!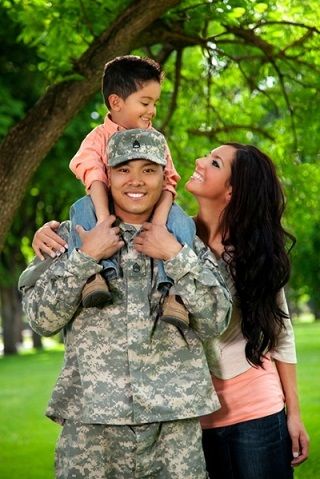 While you know that MilitaryByOwner is the premier site for listing or finding rentals or homes for sale near military bases, you may not realize the number of other helpful resources that MBO is dedicated to providing your military family.
From advice on selling your home to decorating help to understanding the nuances of military life, we've got you covered.
But did you realize that MBO has SIX free e-books just for you? Read on!
1) For Sale by Owner: Is It an Option for You?
Want to list your home for sale, but not sure where to begin? Wouldn't it be great if you could get advice from someone who's already been through it? Start here with this free 35-page e-book addressing common questions such as inspections, documents, and how to being the FSBO process.
With PCS season quickly approaching, take a look at MilitaryByOwner's series of four PCS e-books:
2) Quick and Easy Steps to Prepare for Your PCS Move
This e-book gives you tips and checklists for budgeting for your move, a home selling checklist, and where to begin once you get orders.
Facing a military transition soon? Don't miss these expert tips for the weeks leading up to your move! Help your military kids transition, research schools in the new area, weigh the pros/cons of a Personally Procured Move, and save your sanity with these helpful guidelines, whether it's your first move or your tenth.
The days immediately preceding and following the movers' arrival can be chaotic. Use these checklists to make sure you don't forget anything important!
5) You Gotta Laugh: Funny PCS Stories We Had to Share!
There comes a point in every military move where truth is stranger than fiction, whether it's the movers carefully packing your full trash can or a kid sick all the way across the country. Relax and enjoy a few funny PCS stories from the MBO team, and then share your own with us!
If you're a property manager or simply a homeowner about to rent your home, don't miss this latest offering from MilitaryByOwner:
Renting out your home for the first time or preparing for new tenants? Start here! When it comes to acting as your own property manager, there's so much to consider. This e-book will guide you through some of the common landlord/tenant issues, including communication, your pet policy, the military clause in your lease, legal forms, and more.
In addition to these free resources, don't forget that you can also contact us or chat with a real, live person during our normal office hours. We look forward to hearing from you!