One Story or Two: Which Home Style Do You Love?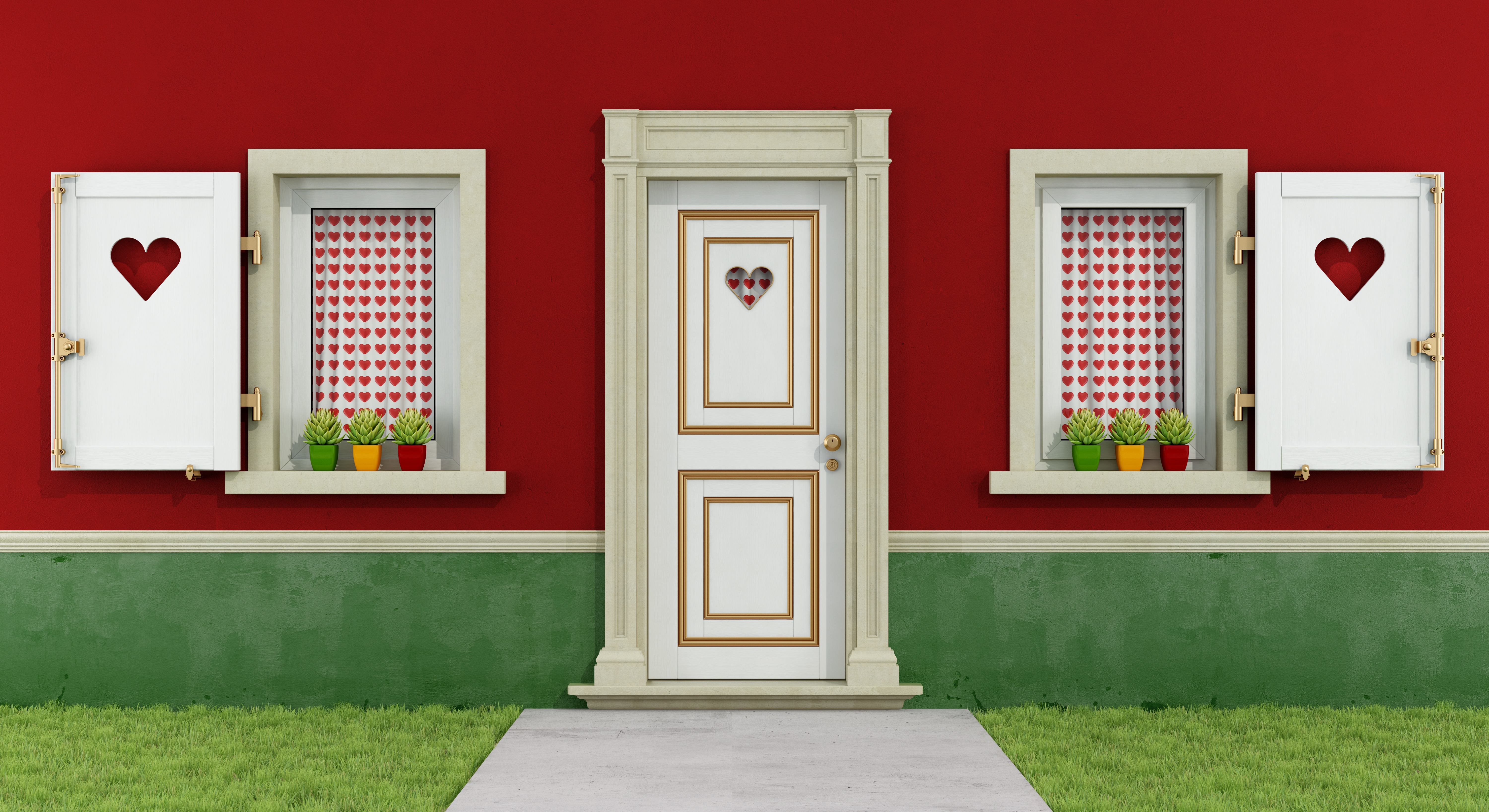 Their eyes gaze at the home longingly. Her heart flutters at the sight of whitewashed shiplap. His imagination swirls with potential project ideas. For these house hunters, it could be love at first sight!
Be honest, now...like this couple, have you ever fallen for a dreamy property? It can happen easily while scrolling through the idyllic listings on MilitaryByOwner.
Perhaps it's a fondness for a sprawling one-story?
Possibly it's a crush on a spacious two-story?
Having lived in a variety of homes over the years, I asked a batch of military spouses which style of house they'd love more, a one-level nest or a two-level abode? Their responses vary like flavors of chocolate in a box of Valentine's Day candy.
Ease of Cleaning
When it comes to everyday chores, we discussed which type of home is easier to tend to.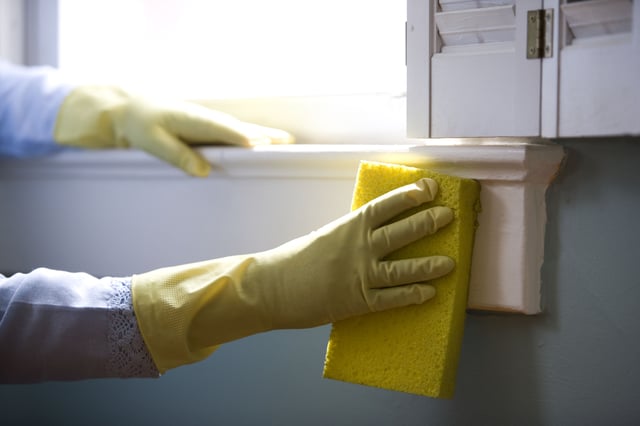 One Story
With only one level, there's no need for Cross Fit caliber weightlifting of a vacuum up and down the stairs. It's also easier to make a clean sweep from room to room with a single floor of living space.
Two Stories
With a busy family, keeping an entire house "show ready" is often a challenge. In case of drop-in visitors, the main level is the area to focus on. With bedrooms upstairs, no one will know that the kiddos didn't make their beds or that they've unleashed a Lego apocalypse.
Stairs: The Long and Short of It
With Pinterest-worthy daydreams, we debated over a sweeping staircase or an inviting open layout.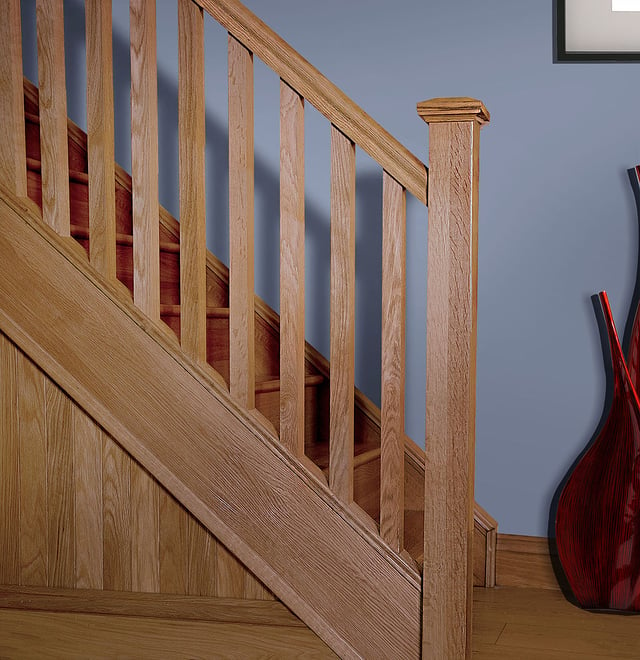 One Story
Those doorway baby gates are handy for limiting access, but a home without stairs means less worries of a toddler taking a tumble.
Unless there's a fitness tracker goal to reach, bringing in heavy bags of groceries seems so much easier without going up and down steps.
As we all age and grow weary, a single-level home may be easier to navigate.
Two Stories
With one level stacked on top of the other and accessed by stairway, a two-level house may have a more efficient layout.
Rather than worries of hauling the hamper up and down the steps, some homes have the convenience of a second floor laundry room right near the bedrooms.
Often, a two-story home gives a higher vantage point for views of the neighborhood and surrounding area.
Safety First
Especially when our spouses deploy, we mentioned the need for a feeling of a security.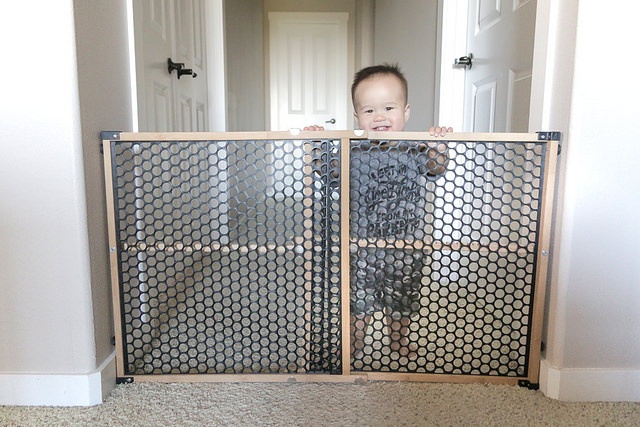 via Your Best Digs
One Story
Rather than wrought iron bars obstructing the view, today's smart home technology has bolstered alarm systems to fully secure the windows of a one-level home.
Two Stories
Along with up-to-date smoke alarms and a fire safety ladder, parents may feel more at ease with their children tucked into bed on the second floor of the home.
Lot Size Matters
We chatted up how a house hunter looks for the most bang for their buck when purchasing a property.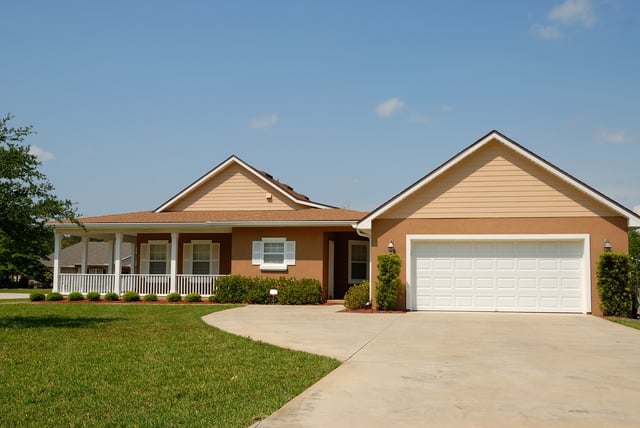 One Story
To showcase its spacious rooms, a one-story home tends to take up a good amount of the lot. Sometimes a single-level home is called a "rambler" due to the expanse of the layout.
When house hunting, keep an eye out for similar sized properties. It might be a little awkward being the only single story home on the block.
Two Stories
If you're looking for a budget-friendly build, it may be a surprise that the cost per square foot is often less with two levels. This could be from less roof to cover, less foundation to set, and less plumbing to install.
By building smaller and taller with a two-story home, there's more room for a lawn and garden.
Net Usage
Considering an average day, we talked about which areas of the home are where most of our time is spent.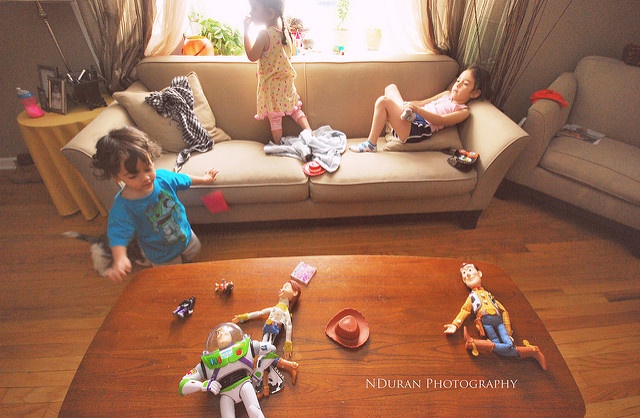 via Flickr user Nori
One Story
Imagine relaxing in a sunbeam with a good book and cup of tea. With no noise from the floors above or below, the luxury of such peace can be found with an easy stroll to a quiet corner of a one-story house.
Two Stories
Cooking meals, gathering to eat, and watching TV are what usually occurs on the main floor of the home. Sometimes the second floor is simply for sleep and not frequented as much throughout the day.
At our current duty station, our hearts fill a tri-level home. Cupid (or our dog) can traipse through the front and back entries from the ground level. Meanwhile, off the main floor, we could dine by candlelight in the kitchen, sip champagne by the living room fireplace, or watch a romantic sunset from the deck. At the proper hour, we'll retire to the bedrooms found up top. However, I am not completely in love with this unique layout... due to the heartbreaking amount of stairs!
With a preference for a one-level property or a fondness for a two-story home, a house hunter can find plenty to choose from with listings on MilitaryByOwner. By using the handy filters of the Advanced Search tab with the MilitaryByOwner search engine, a home shopper can easily define the traits they are looking for. After scrolling through ad photos and descriptions, they will most likely fall in love with a perfect match!