Plan Your Winter Travels Now with 5 "Must Ski" Resorts!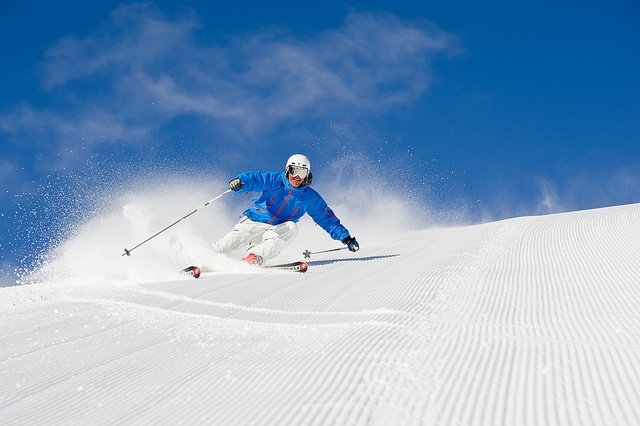 Winter is coming.
Rather than dread the winter blues and frigid temps, why not daydream of family-friendly snow play with skiing, snowboarding, and snow tubing? Picture a crackling firepit luring you to make melty s'mores and enticing you to sip hot cocoa from oversized mugs. I've got several suggestions for your winter daydreams!
Sound good? Then consider these 5 locations for a winter wonderland getaway!
1. Stowe Mountain Resort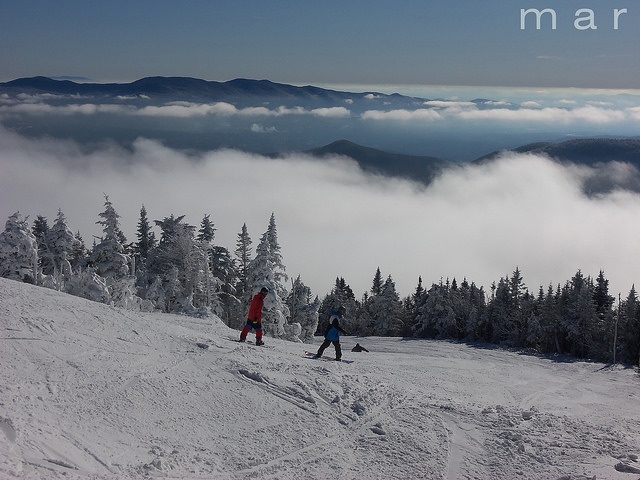 Flickr user futuremar768
Visit because:
The Green Mountains are the tallest mountains in Vermont and stretch into The Berkshires of Massachusetts.
Nicknamed "The best of the East," the well-groomed slopes offer spectacular views of woodsy Underhill State Park and Putnam State Forest
Two mountains are available for skiing and snowboarding:
Mount Mansfield for those with more experience
Spruce Peak for the intermediate and beginner
Additionally, Stowe Mountain offers:
A competition hill for racing
Cross country skiing
Snowshoeing
Adaptive equipment for those with disabilities to ski or ride
Dog sled rides
Guided mountain tours
Adventure Program with lessons
Powderhound tips:
Scan lift ticket at turnstile--this convenience creates shorter lines.
Arrive early--ice sets in around noon.
Wrap up early--not well lit in the evening.
At the base of Spruce Peak, you'll find Spruce Camp with:
An ice rink and community park
Shopping
Dining
Performing arts center
Entertainment options such as live music, ice carving competitions, and a variety of activities for children
Fly into:
Burlington International Airport, Vermont
2. Whiteface Mountain Resort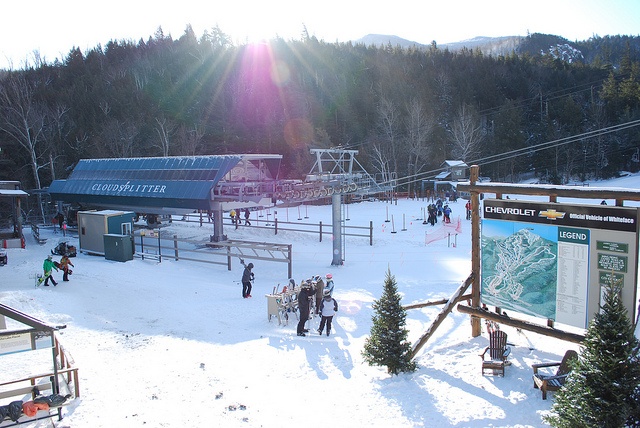 Flickr user Marco
Visit because:
The Adirondack High Peak region offers incredible views and the greatest vertical drop in the East.
Nicknamed "The Olympic Mountain"-- hosted the 1980 Winter Olympic Games and two notable Olympic medalists have trained on its terrain.
Boasts steep glades, challenging moguls, long trails, and chute-style skiing.
Additionally, Whiteface Mountain offers:
Back country skiing, Telemark skiing, Slide skiing, and Cross country skiing
Ice climbing
Snow shoeing
Snow tubing
Guided mountaineering
Cloudsplitter Club with lessons
Powderhound tips:
Search online for lift tickets and rental deals to avoid the lines.
Consider half day tickets and arrive early.
Nickname is "Iceface"--windy and freezing cold at the top, snow melts after noon and gets icy.
Enjoy downhill runs created for Olympic Winter Games!
A few miles from the base is the Olympic Village at Lake Placid featuring:
Lake Placid Olympic Museum
Olympic Center--games and events in the arena
Olympic Sports complex--bobsled, luge and skeleton track, jumping complex, speed skating oval
Biathlon shooting range
Toboggan chute
Dog sled tours
Ice skating
Shopping
Dining
Wide variety of entertainment in the Lake Placid area
Fly into:
Albany International Airport, New York or Burlington International Airport, Vermont
3. Crystal Mountain Resort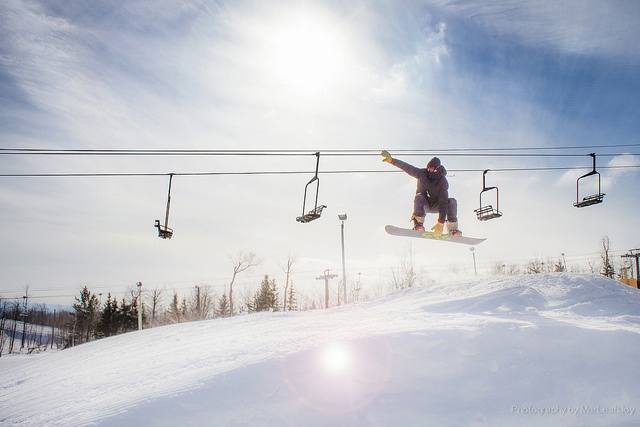 Flickr user MarLeah Cole
Visit because:
Secluded Northwest Michigan enclave
Ideal location for Midwest skiing and snowboarding
Well-groomed slopes overlook the Betsie Valley
Additionally, Crystal Mountain offers:
Night skiing
Snow biking
Snowmobiling
Snow shoeing
Cross country skiing
Totem Park with lessons
Powderhound tips:
Arrive early to beat the crowd.
Splurge at the spa on a massage or aromatic bath. Unwind in the spa meditation lounge, private hot tub, sauna, or steam room.
Gather at the park for a bonfire with unlimited marshmallows, and

Horse-drawn Surrey rides
Ice skating
Hockey
Shopping
Dining
Family-friendly entertainment.
Fly into:
Traverse City Cherry Capital Airport, Michigan (American, Delta and United fly into this Northern Michigan Regional Airport)
or Ford International Airport, Grand Rapids, Michigan
4. Solitude Mountain Resort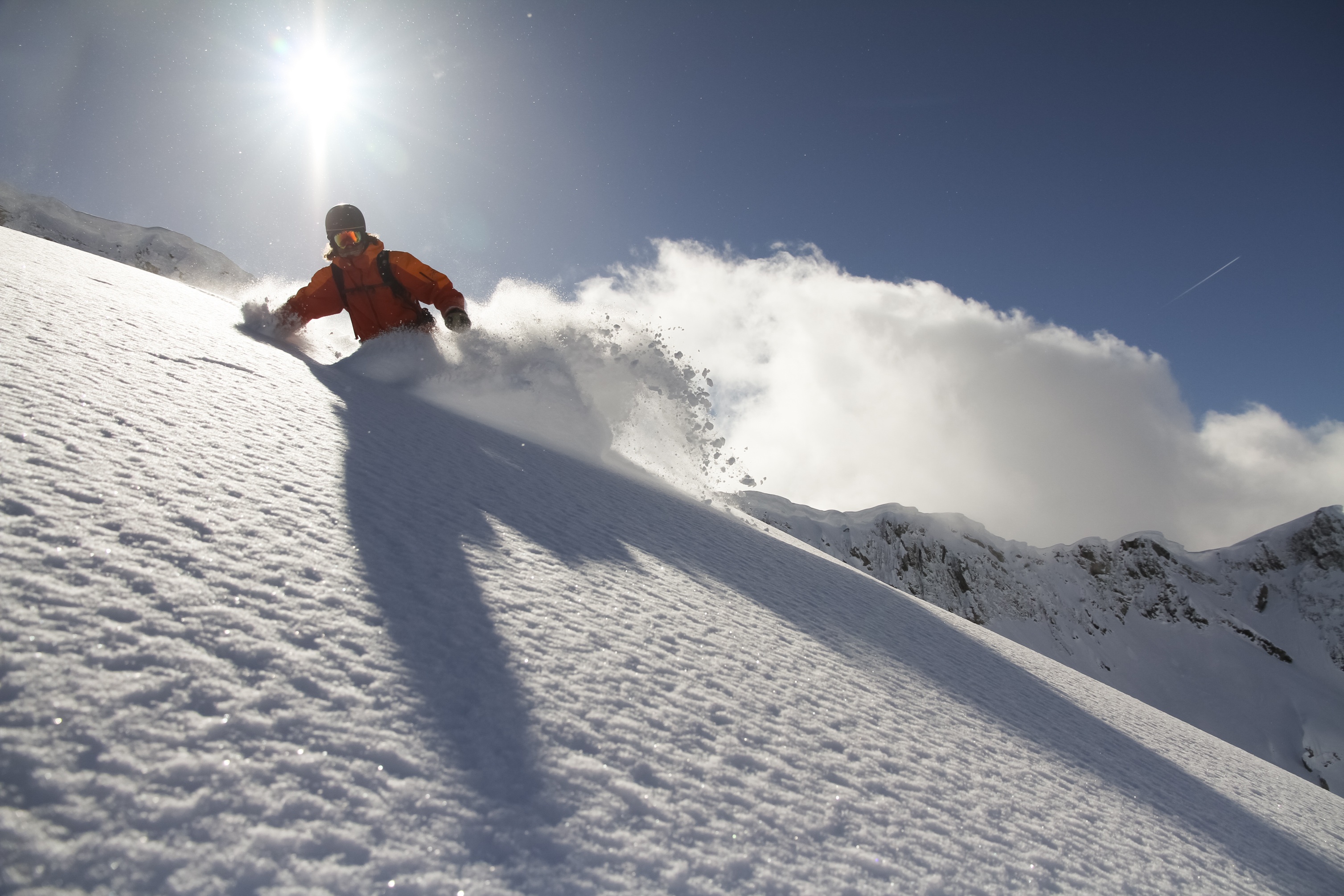 Vasily Merkushev/Dollar Photo Club
Visit because:
Generous amount of light, dry, fluffy powder graces the Big Cottonwood Canyon
Hidden gem with less crowds and more family-friendly terrain
Optimum place to re-acclimate to skiing and snowboarding
Additionally, Solitude Mountain offers:
Alpine skiing, Telemark skiing, Nordic skiing
Snowshoeing
Guided mountain tours
Snowsports Academy with lessons and specialty clinics
Powderhound tips:
Use the handy shuttle system with transport to/from vehicle.
Enjoy the private resort feel without crowds or long lines.
Practice techniques for those at "beginner" or "intermediate" level.
Grab a cup of hot cocoa at the base where you'll also find

Community fire pit with s'mores
Ice skating
Shopping
Dining
Activities for family fun.
Fly into:
Salt Lake City International Airport, Utah
5. Heavenly Mountain Resort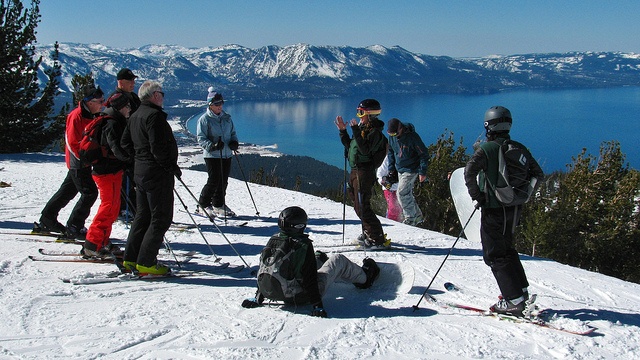 Flickr user USDA
Visit because:
Bordering California and Nevada, Heavenly has the highest elevation with the longest vertical drop in the West
Open to both skiing and snowboarding, the back country trails offer scenic vistas of the Sierra Nevada mountain range
With Lake Tahoe below, the steep slopes have stellar views of the largest Alpine Lake in North America
Additionally, Heavenly Mountain offers:
Terrain parks
Snow tubing
Sledding
Epic Promise conservation program
Epic Mix Academy with lessons
Powderhound tips:
Use care around the heavily wooded trails.
Be aware that the steep slopes pick up speed quickly.
Look for weekday discounts.
Enjoy the hot cocoa bar at one of the slope side lodges, as well as
An 8-plex Cinema
Ice skating
Shopping
Dining
Variety of entertainment and nightlife in the Lake Tahoe area
Fly into:
Reno Tahoe International Airport, Reno, Nevada
Make sure to check for military family travel discounts before you book
Main image credit: Flickr user Trysil