Renters, Here's When You Should Call Your Landlord [Infographic]
"So, I'm sitting in the living room, and suddenly, I'm in the dark! Thankfully, it wasn't a blown fuse. The light bulb above me just burned out. Should I call my landlord?"
This is the question my friend, Sara, asked me the other day. Normally, I'd say changing a light bulb is an easy fix for a renter. In this case, Sara's repair required a specific type of bulb for recessed lighting. She opted to call her landlord for assistance due to the cathedral ceiling location of the light.
Thinking of Sara's situation made me wonder, "When should a renter call their landlord?"
In our post, "Dear Future Landlord, Here's What We Need From You," we discussed that it's wise to go over what the landlord expects from their tenants, before signing a lease. This may clarify what a tenant is responsible for and what the landlord covers. Right from the start, clear expectations and open lines of communication foster a positive tenant/landlord relationship.
As your lease term progresses, these are the major scenarios that should be brought to a landlord's attention quickly.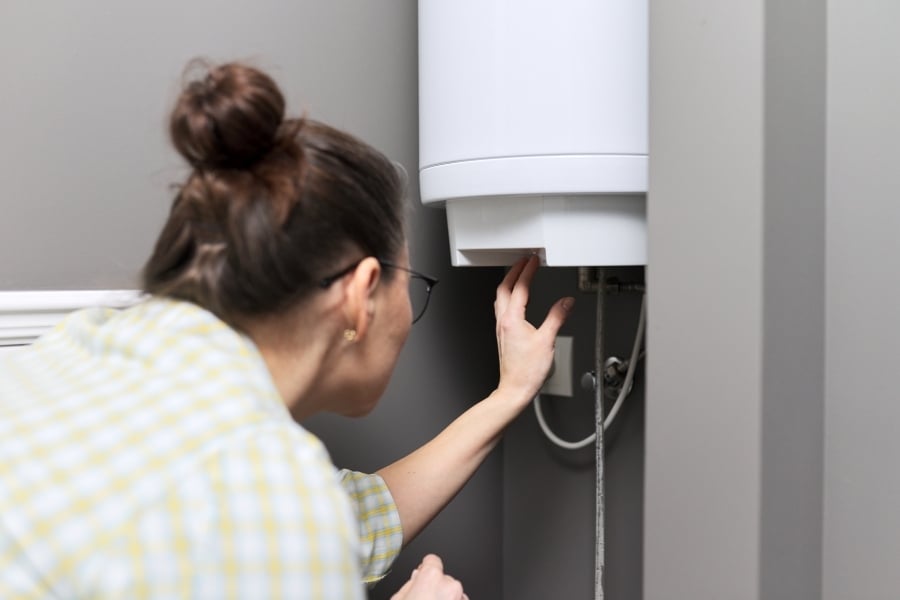 Flood
Let's say a hurricane brings torrential rain. When the backyard suddenly becomes a body of water, make a quick call to the landlord describing the waves splashing into the lower level of the home.
Fire
As fun as it may be to gather around a fire pit, it's not so fun if something else catches on fire. After calling the fire department for emergency assistance, the next call should be to the landlord.
Damages from floods and fire accidents are costly. Don't depend on your property owner's insurance to cover your damaged goods. You'll need to invest in your own renters insurance. Read Renters and Landlord Insurance: Don't Get Burned! to learn why.
Crucial Repairs
When crucial repairs around the property are required, contact the landlord as soon as possible. Let your landlord know about situations like these:
the water heater malfunctions
a water line breaks
the ceiling has a sudden leak
a toilet or drain backs up
the air conditioner quits
the furnace goes out
a wooden step on the staircase rots through
the garbage disposal fails
any of the appliances stop working



Infestation
A tenant is entitled to a place that is "habitable," as in acceptable to reside in. If a horde of roaches, a plague of mice, or a brood of wombats invade a rental property, this is an issue a landlord needs to address immediately.
A Break In
During the first week at a new rental, I returned home to find a stranger in our house, using our washer and dryer to do his laundry. After calling the police, my next call was to the landlord. The landlord needs to know what has occurred at their property.
Mold Issues
When renting a property located in a humid climate, part of our lease included a waiver declaring the potential for mold. It was important to call our landlord when our basement wall became damp and a miniature fungus garden began to grow.
All of the above are indeed circumstances when you should notify a landlord. But there are times when the fixes are yours alone. Read our post, Which Repairs Are NOT Your Landlord's Responsibility? You'll get a better idea of what is required of you as a tenant.
When Talking to Your Landlord, It's Important to Communicate Specifics
When contacting your landlord, try to explain the problematic situation fully. Let's say there is an issue with a water heater. Has the unit stopped heating the water? Or has the unit burst, engulfing the home in water? Be clear with what has occurred and what assistance is needed.
Additionally, keep a few notes on when the issue began and when attempts to reach your landlord were made. This will help document any tenant requirements of giving proper notice to the landlord.
For the further scoop on keeping tenant/landlord relations on a positive note:
Since positive tenant/landlord communication is so important, chat with the landlord about these topics:
Who's living there: No matter if it's a significant other, a family member, or a friendly Wal-Mart greeter, the landlord needs to know how many residents are now within the home.
Pets: If the lease was signed with only two rabbits in residence and now there are 12? This is news that needs to be shared.
Landscaping: Adding flowers, shrubs, or a garden with medicinal herbs needs to be cleared through the homeowner.

Design:

If binge-watching home improvement shows inspires paint or décor changes, run it by the landlord first!
As a tenant, use common sense when making contact with the landlord. Rather than sending in dozens of minor requests to tighten a loose bolt or oil a squeaky hinge, be in touch when there's a valid need.
Download and save this handy infographic we designed for renters and landlords alike!