Southern Food Favorites Near Shaw AFB, SC
Two hours of Interstate 20-E connects Shaw Air Force Base, Fort Jackson, and Fort Gordon. This drive doesn't just connect three important modern military installations, but a host of attractions, parks, and restaurants showcasing military history and Southern culture. If you're stationed near the Georgia-South Carolina line, you're in the perfect place to eat to your heart's content a collection of seafood, soul food, and Southern comfort cuisine as you explore the region's history and regional tastes.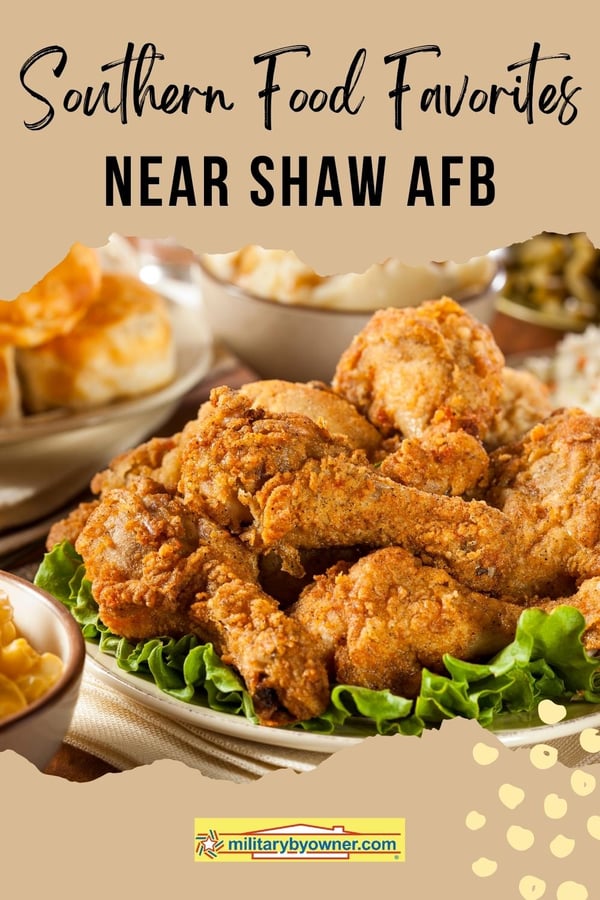 Southern Comfort in Sumter
Local Southern restaurants in Sumter, SC, showcase the important Southern skill of frying and are just a short drive away from Shaw AFB. At the Simply Southern Bistro, you may not even make it to their delightful list of entrees if you get swept up in all the fried delights of the appetizer list! Pickles, squash, mushrooms, and of course, the Southern staple of fried green tomatoes are listed along with homemade pimento cheese.
The Restaurant at Second Mill is a large space that offers breakfast, lunch, and dinner menus as well as drinks and special events like karaoke, live music, and poetry readings (check their Facebook page for age requirements and dates). With Southern staples, seasonal specials, a kids' menu, and creative takes, enjoy a family lunch or a night out with friends where everyone can find something.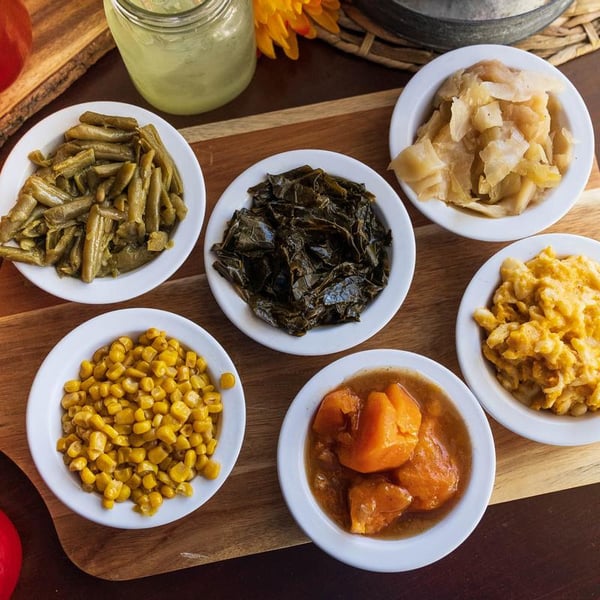 Photo from Country Boy Kitchen
If soul food is what you're craving, Jeffrey Lampkin's Country Boy Kitchen has heartwarming breakfast plates, sandwiches with delectable meats, and Southern dessert favorites shouting their namesakes like Michelle's Nana Pudding and GahLee Gregg's Sweet Potato Pie. Jeffrey Lampkin was an American Idol finalist, now serving up soul food in a setting that reviewers online rave about with its friendly and homey atmosphere.
Desserts in Augusta
In my twelve years of PCS'ing as a military spouse, Farmhaus Burger in Augusta, GA, is still my favorite place for a burger and shake. Much of their sourcing is local, and you can customize a burger with varying meats, buns, and toppings or order one of their specialty burgers and grilled cheeses. My personal favorite is the Boss Hog and a side of sweet potato tots. While the Farmhaus is family friendly with a kids' menu and traditional shakes and floats, they also offer a full bar with craft beers, cocktails, and BOOZY shakes and floats. Visit the original location downtown or the one with a large patio in Martinez.
By the waterfront in downtown Augusta is the Boll Weevil Cafe and Sweetery. Come for a lunch of Southern favorites, but save room for dessert. Boll Weevil serves up tall, multi-layer slices of cake like Banana Chocolate Chip, Hummingbird, and 7th Heaven that includes layers of ganache, cheesecake, and dark chocolate cake. The Boll Weevil has won "Best Desserts" multiple times in both Augusta Magazine and Metro Spirit, and has been featured in national publications like Southern Living.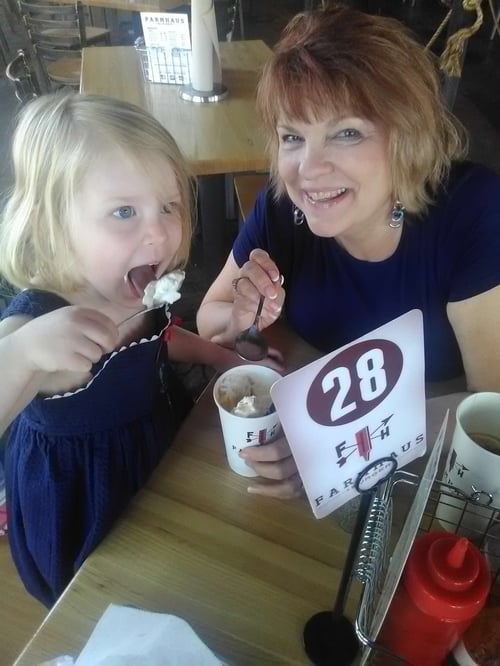 The author's mother and daughter sharing a milkshake at Farmhaus in Augusta, GA, a tradition every time "Mimi" came to visit this Army family at Ft. Gordon.
South Carolina Seafood
Back in Sumter, Fishin Fellas is serving up an array of fish like Florida Bream, Croaker, Catfish and more fried as an entree, in tacos, or on a po'boy. You can't go wrong with standard sides of fried okra or hushpuppies, or get adventurous with hearty crab fries or crabtots. Founded by two best friends, grab yours and head out for lunch.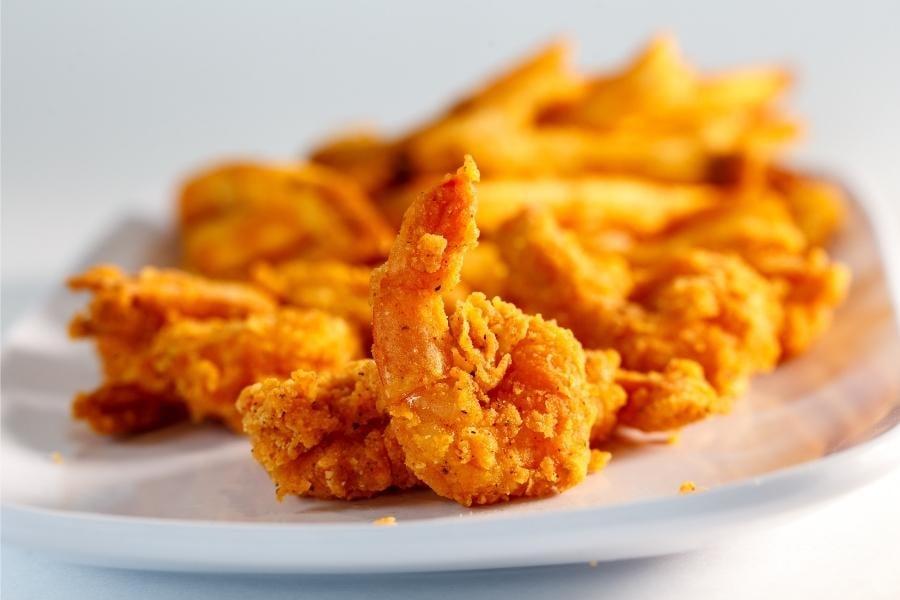 Photo from Canva
With locations in Sumter and Columbia, Willie Sue's has rave reviews for its Southern menu and inviting atmosphere. While there are selections for everyone with a wide range of options, several appetizers, sandwiches, and entrees feature food from the Southern coastline and rivers like alligator, shrimp, and catfish.
Day Trip to Columbia
Columbia, SC, is home to a variety of attractions that make a great day trip for military families in the area, including Riverbanks Zoo and Garden, Congaree National Park, and a host of museums. While visiting the state capital, eat your fill of traditional Southern cuisine at places like Von's Southern Diner, a local restaurant with traditional soul food delicacies like oxtail, chitterlings, and sweet potato pie.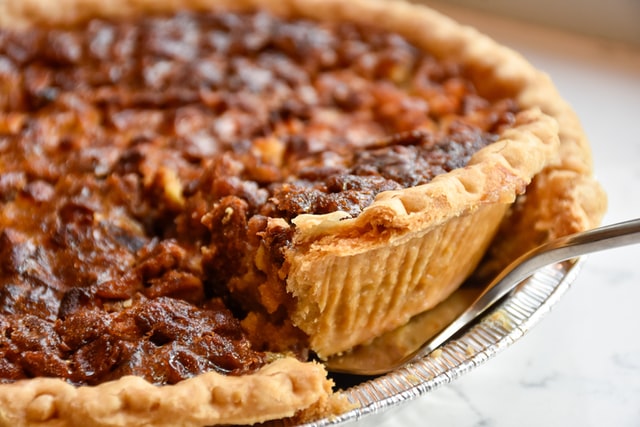 Photo by Keighla Exum on Unsplash
Looking for comfort food that honors dietary restrictions? A Piece of Soul Vegan Kitchen offers comfort and soul food using all vegan-friendly options. Enjoy all the flavor of a fried chicken or Nashville hot chicken sandwich with meatless alternatives and dairy-free buttery favorites.
For a high-end take on Southern cuisine, visit the farm-to-table Motor Supply Company Bistro. WIth accolades from a variety of national publications like Garden and Gun, Southern Living, and Travel + Leisure, this unique restaurant is in a renovated engine supply building and has available local delights like craft beers, house-butchered meats, and fresh biscuits.
Love to travel and explore the area you're stationed? Download our free Guide to Military Family Travel below for ideas, discounts, day trips, and more!