The Impact of COVID-19 on Military PCS Moves and Travel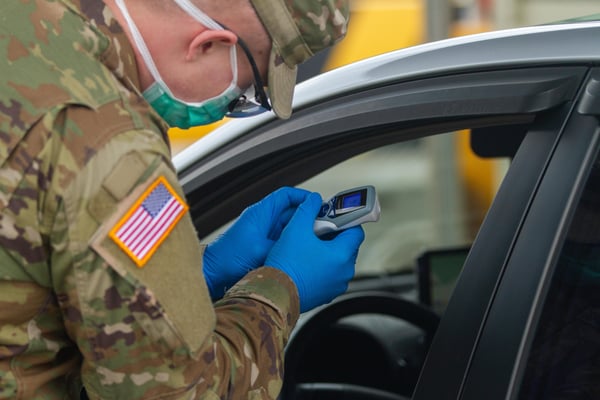 With the announcement this weekend that the Department of Defense is temporarily banning domestic Permanent Change of Station moves and temporary duty travel in an effort to help stop the spread of the Coronavirus (COVID-19), many military families' lives have been put into limbo in what is historically the busy PCS season.
You've no doubt already been impacted by long lines at stores, wait times for medical care, and closures of schools. And if you or someone in your family has been directly affected by this virus, please know that our thoughts are with you during this time.
If your military family was set to move soon or already in the process of moving, you find yourself in a complicated situation. The domestic travel ban is in effect until May 11 and has raised many questions. During this unpredictable time, it's important to follow along with accurate information from official military sources.
The Impact of COVID-19 on Military PCS Moves and Travel
Deputy Defense Secretary David L. Norquist signed a memorandum on March 15 halting all military domestic travel, with officials stating:
Each day tens of thousands of service members and DOD civilians are traveling. This 'strategic pause' is 'the best and safest route' to slowing the spread of the virus.
As of March 15, ten service members had tested positive for COVID-19. Officials also shared that one DOD civilian, two DOD contractors, and eight family members have the virus. Currently, 13 DOD laboratories can test samples for the Coronavirus.
Below are some common questions, along with answers from the Department of Defense. Get more information at FAQ for DOD Travel Restrictions in Response to Coronavirus page as they continue to bring updates, along with the Spotlight: Coronavirus DOD Response website.
For guidance specific to DODEA school systems, please visit the Department of Defense Education Activities COVID-19 page.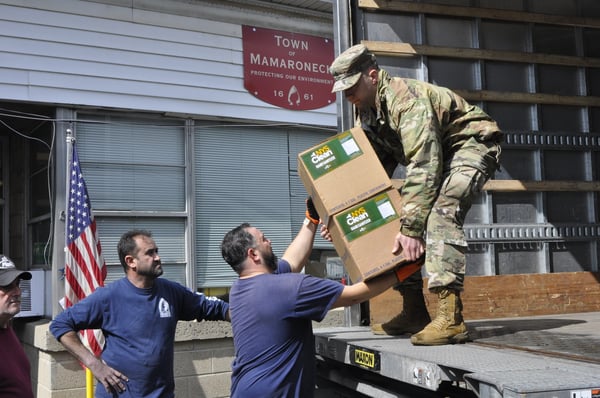 Questions About Military Domestic Travel Restrictions in Response to COVID-19
Why did DoD institute travel restrictions on its people?
In order to help limit COVID-19's spread and its impact on the force, the Secretary of Defense instituted travel restrictions for both international and domestic travel.
Who does the domestic travel restriction apply to?
All DoD service members and civilians, and their family members will stop all official travel – such as Permanent Change of Station or Temporary Duty – through May 11. Exceptions may be given for compelling cases where the travel is: (1) determined to be mission essential; (2) necessary for humanitarian reasons; or (3) warranted due to extreme hardship.
When does the domestic travel restriction go into effect?
March 16.
If somebody is already TDY or a family has departed for their CONUS PCS, what should they do?
Those who have already begun their travel may continue on to their final destination. Individuals whose TDY ends within stop movement period may return home. They should still be mindful of the health protection measures like social distancing and handwashing during their travels.
Can military members still take leave?
Service members may only take leave in the local area. This is being done to limit the spread of and potential exposure to COVID-19. Exceptions may be given for compelling cases where the travel is: (1) determined to be mission essential; (2) necessary for humanitarian reasons; or (3) warranted due to extreme hardship.
Air Force Brig. Gen. (Dr.) Paul Friedrichs, the Joint Staff Surgeon, speaks to the press during a media briefing in the Pentagon, March 10, 2020. Jonathan Rath Hoffman, the assistant to the secretary of defense for public affairs, and Navy Rear Adm. William D. Byrne Jr., the vice director of the Joint Staff, also participated. Image via Defense.gov.
Officials also shared that if your household goods have already been picked up but you haven't yet departed the area, it's important to contact your local shipping office, as every situation will be different. For instance, your HHG may still be local where you may be able to access them.
MilitaryByOwner's statement for our customers:

A PCS move can be a stressful time all by itself; the addition of shifting timelines and COVID-19 disruptions to planned events and available services only adds to that stress. Our goal at MilitaryByOwner is to make our part of this process as flexible as possible for our customers. Just as a normal home search can be conducted months in advance of a move. This situation will eventually end, and moves will re-start. We will continue to provide relocation and base information and help our advertisers find potential buyers or tenants while adjusting timelines as required.
Those selling homes or in the process of buying, selling, or renting homes will likely be affected by the closures and restrictions on travel in the coming weeks. As a company staffed by military veterans and family members, please be assured that MilitaryByOwner stands beside you as we face this challenge together. We will do our best to keep you informed and assist you in whatever way we can.
Stay up to date on the latest information for military families:
Main image via Army Sgt. Amber Smith/Defense.gov.