Think Outside the Box when Buying a Home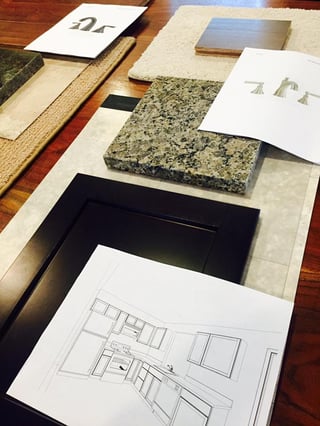 And no, I don't mean the moving boxes…some of which haven't been unpacked from your last two duty stations and have the colored stickers to prove it!
When someone first interviewed me about military relocations more than a decade ago and asked me how a military move is different than a civilian one, I was dumbfounded she could even ask the question.
You don't really know where you are actually going until you are there, making it incredibly difficult to find your next home. Civilians usually have time on their side to feel out an area, research schools, plan ahead, save up money, look for a while, then take a break, then find motivation again months or years later to look again.
Contrast that with one of my most recent military clients who sent me an email talking about his "primary and secondary courses of action to take custody of a house."

No house is perfect, even when you do have all the time in the world. And don't feel badly if you can't see past bold paint colors or even ugly furniture. The good news is that the furniture doesn't come with the house, and those things distract most home shoppers. Even better news is that there are many things that can be done to a house to make it into your home! And your ability to either see through some things or find a real estate agent who has resources and vision that you trust can give you some breathing room.
Consider Homes that Have Been on the Market a While
Many markets right now are experiencing multiple offers and tough competition on newly listed homes, which can be a stressful arena to play in when you are only afforded a very short week to find and "secure" a house for your family. And as much as I hate to see it, VA loans are a fabulous benefit to use but many times lose when going up against a conventional loan competitor (and the lender you use also makes a huge difference in the strength of your offer). So if you can bring yourself to consider homes that have been listed on the market for the longest number of days, or "DOM," instead of jumping at ones the very day they come hot onto the market, you have a completely different negotiation experience.

I know that's very hard to do, because you are certain those houses have something wrong with them, or someone else would have already bought them. Many times, though, they were priced too high when they first listed, so they sat ignored while days added up. They may have even reduced their price since Day 1, but still people overlook them. My clients and I often win a fabulous home, because instead of looking just under their price limit and losing bidding wars that escalated higher, we shifted our focus to homes listed slightly above budget that had been on the market a long time. Voila! We find motivated sellers eager to negotiate.
Ignore the Ugly or Outdated
The other top reason homes sit on the market is condition. Yes, that sometimes means mold, stench, backing up to a busy road or cliff, or just a laundry list of repairs that are too long to tackle. But more often, they are just ugly or outdated.
But there are easy ways to deal with the unsightly:
Removing wallpaper, repainting clean neutral colors, and changing kitchen hardware on cabinets or light fixtures alone can take decades off of a home and add thousands and thousands of dollars in value.
Reface an old brick fireplace by white-washing it with watered down paint or covering it in a different stone or drywall so it looks completely modern.
Flooring is an easy change. To make flooring all the same on one level has a powerful visual effect for creating an open feel.
The most common request these days is an open floor plan – "Can I tear this wall down?" always gets people excited.
Take a look at these before and after photos for some ideas of what a big difference a few changes can make!
Basement Rec Room before: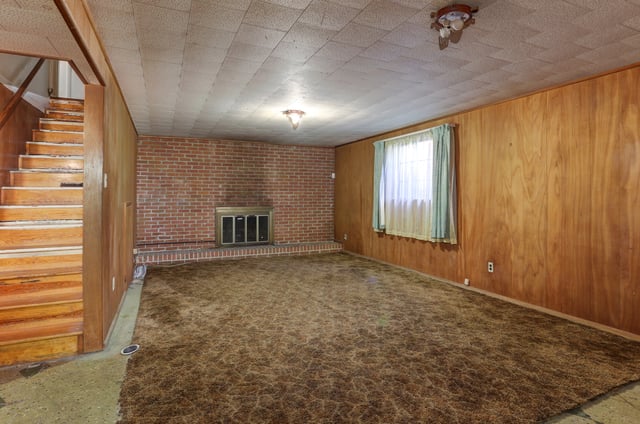 Basement Rec Room after: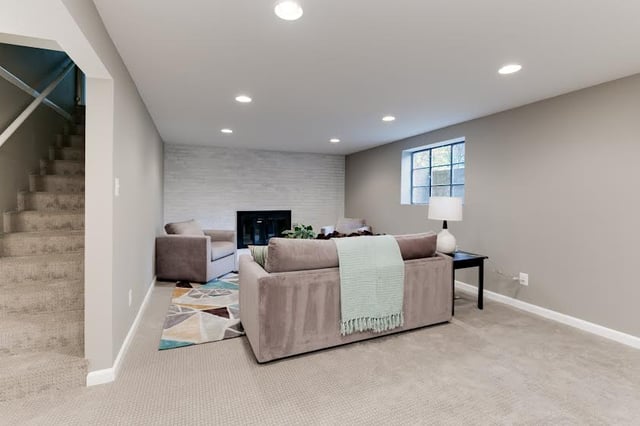 Living Room before: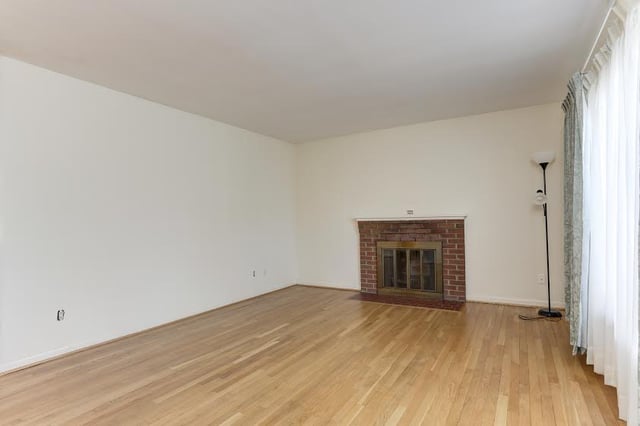 Living Room after: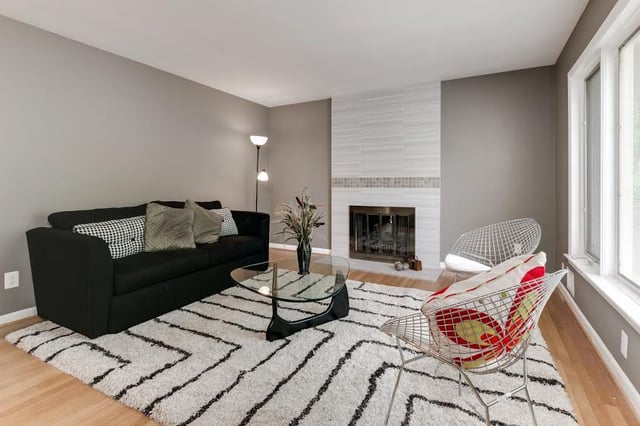 Compromise and Negotiation
Now we really come to the part you can't Google or ask Siri. "I like these two houses, but this one needs a new kitchen and this one has an unfinished basement. Which one should I buy, and how much should I offer?" Information is power, and 9 out of 10 buyers actually overestimate or overassume how much these things will cost. Paint is cheap, especially if you have some buddies who have steady hands and will work for pizza or beer.

But a great example of a very typical case is one of my recent buyers. No home was proving perfect for them, in part because none ever is and also because the home they currently live in was bought brand new from a builder. They really liked one house, but they just kept talking about the things that they didn't love, so if they were going to make an offer it was going to be $50,000 below the list price and presumably not worth even trying and winding up disappointed.
So I had them make a list. They wanted to expand the kitchen, adding some more of the same cabinets that are there now and replacing all the countertops. They don't like carpet in the dining room, and they wanted all of the rooms on the main floor to be the same wood as in some rooms now. All new carpet on the entire upper level was a must, and a few other things like converting the electric range to a gas one.
I got an estimate for everything, and it was $25,000. So I recommended they make an offer for $25,000 less than asking or to make a higher offer and ask for the sellers to pay a credit directly to the contractors at settlement. Suddenly, the house became a home they could be excited about raising their family in, and we weren't having to write personal letters to the owner with patriotic music playing in the background in order to beat out eight other offers in a hurry.

Thinking outside the box and outside your comfort zone a little can really help you find a great house and not be rushed into making an uneducated offer on it. It doesn't hurt that you also open up a world of opportunity to really make it your home – after all, isn't the right to paint whatever color you want on the walls just one of many perks to breaking out of the rental cycle and becoming a homeowner?
And remember, you may want to consult with a REALTOR® before getting carried away with orange granite!



Karen Hall is the Principal Broker and co-founder for @home real estate, a veteran owned real estate brokerage in the DC metro area. Karen has been interviewed for NPR radio, Military Times, and many other platforms for her specialization in military relocations. @home just received national notoriety in 2016 for their world's first real estate lounge and design center and in-house design services that buyers and sellers "can't Google." Visit www.athomedcmetro.com for an interactive tour.