Tips for Choosing a Homeowners Insurance Policy
When it comes to selecting a homeowners insurance policy, it can be very easy to think all policies are created equal. And while lenders do require a homeowners policy to underwrite your loan, it is up to you as the homeowner to research the best policy that fits your risk tolerance and financial needs.
Not sure where to start? Read on!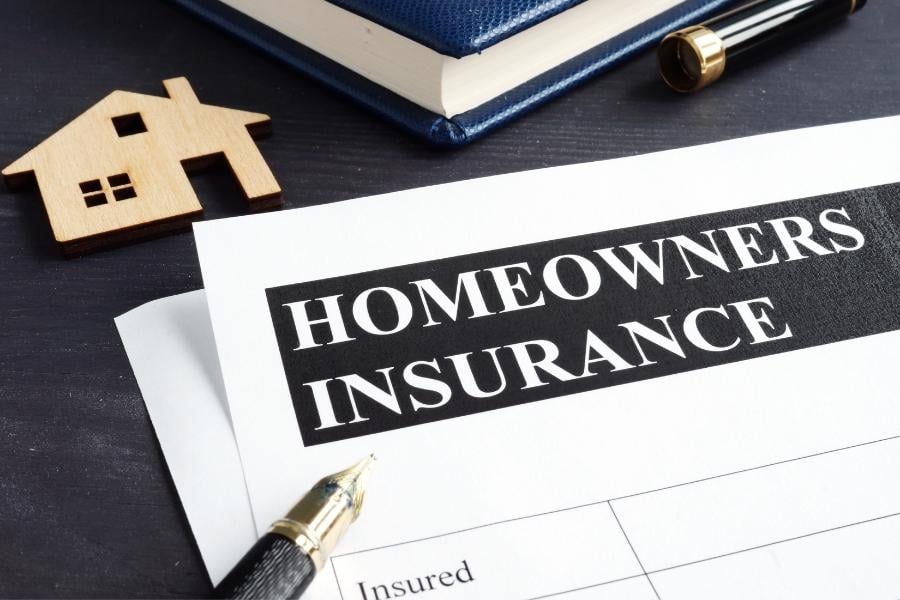 Image from Canva
What to Look For: Basic Policy Structure
Traditional home insurance commonly offers relief from these disasters: fire and smoke, wind, lightning, and hail damage, but there are actually three typical homeowners policies available. The distinctions refer to how your policy reimburses you for property damage and the costs to rebuild after a claimed loss.
In short, it comes down to a personal evaluation of budget, coverage, and risk tolerance.
Actual Cash Value (ACV)
As the most economical policy, Actual Cash Value replaces the structure of your house or contents but subtracts for depreciation due to age or wear and tear. For example, your roof is six years old when a massive hail storm comes through and damages it to the point of replacement, an adjuster will calculate the total replacement cost for a new roof, but then will depreciate your insurance proceeds for the six years of age for the old roof. ACV policies can result in lower insurance premiums, but the risk is that the amount you receive from an insurer after a covered claim may not be equal to the full cost of repair and replacement at current market costs. In an inflationary environment, where the price of all building materials continue to climb, this could mean higher out-of-pocket costs to fully replace your belongings or for full repairs for a covered claim.
Replacement Cost Value (RCV)
An RCV policy will cost more than an Actual Cash Value policy, but the difference is that this policy generally covers the costs of rebuilding and repairing your home, without a deduction for depreciation. As in the above ACV example, there would be no depreciation calculation for the age of the roof, rather insurance proceeds would fully pay for a roof of similar materials and quality. RCV policies may need to be updated for older homes, with rarer building materials, and you will likely need to update your policy to keep up with the building costs in your area. The "catch" with an RCV Policy, is that it will only pay up to an established dwelling coverage, denoted in the policy. If damages are over the coverage amount, a Guaranteed or Extended Replacement Cost policy can help bridge this gap.
Guaranteed or Extended Replacement Cost
Although this policy will be the most expensive to buy, it will offer the most protection and may be a consideration for those living in disaster prone areas, such as risk of wildfires, hurricanes, or tornadoes, where building materials may skyrocket if a disaster strikes. An extended policy is typically written as a percentage of replacement costs, such as an additional 25% of the established dwelling coverage, of the cost to repair or rebuild.
In evaluating policies, take into consideration the age, level of build and finishings (luxury, custom, or standard), and the age of the home, such as a historical home or one outfitted with unique time-period materials, such as a Victorian home. Older or historic homes with rare or difficult to source building materials will be costlier to rebuild and would likely justify an RCV or Extended Replacement Cost policy.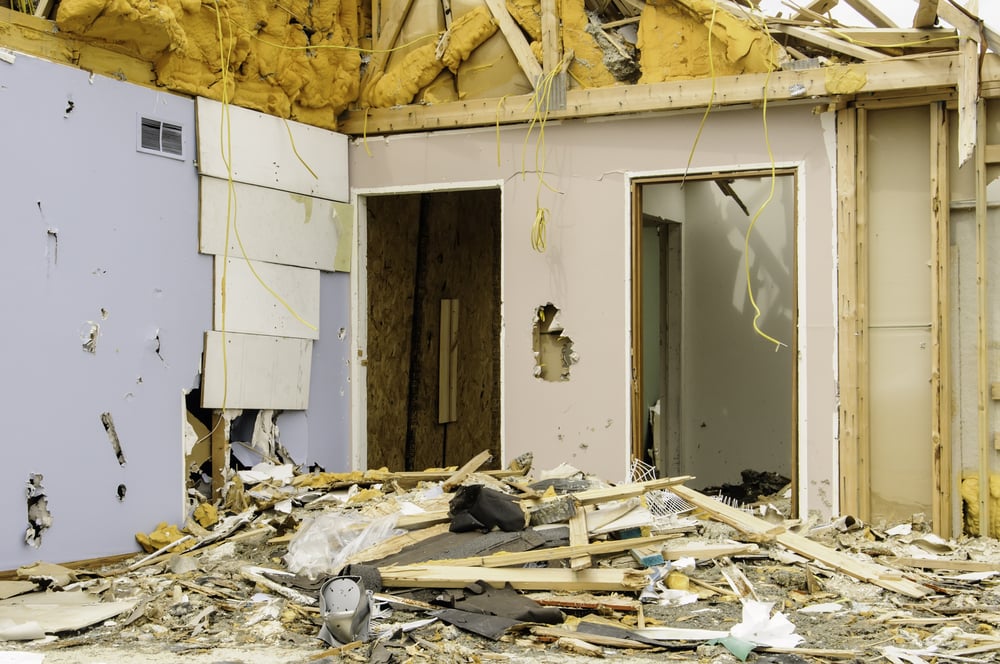 Image from Canva
What Should Be Included
Standard policies will usually annotate covered perils and establish liability limits, such as personal injury or bodily damage stemming from your property, and outline any Additional Living Expenses, stemming from a claim such as the costs of a hotel, or food, if the home is unlivable while repairs are made.
Perils commonly covered by a standard homeowner's policy:
Fire
Smoke
Explosion
Theft
Vandalism
Hail
Wind
Lightning
Ice/snow (weight)
Falling objects
Each insurance policy will have a Declarations Page, listing covered perils. You'll want to compare coverages, and named perils, when shopping policies.
When to Add Additional Riders and Policies
There are several potential pitfalls and gaps in coverage that could be the difference between financial catastrophe or solvency. Depending on the policy needed, an additional policy may be pricey, but well-worth the peace and mind.
Perils not typically covered:
Earthquakes
Flooding and storm surges
Sinkholes
Sewer backups and line breaks
Wear and tear, and maintenance issues
Capped-dollar amount for valuables such as art, jewelry, electronics, guns, and collectibles
Valuables are covered as personal belongings, but most policies limit standard coverage to a capped dollar amount, which likely will not match actual replacement value. It is always smart to keep a current inventory of your high-value items to ensure you have adequate policy coverage if the items are stolen, damaged, or destroyed, not to mention you'll have a handy High-Value inventory ready for your next PCS.
An additional tip: When it comes to coverage for detached structures on your property, such as fences, sheds, gazebos, a detached garage, or swimming pool, some policies may include these in a standard policy, but others may not. You will need to ask about the Declarations Page to determine what a prospective insurance company defines as "Other Structures," and what coverage is included in a homeowners policy. It is not safe to assume a detached structure is automatically covered under a standard policy, and you may need to add additional coverage.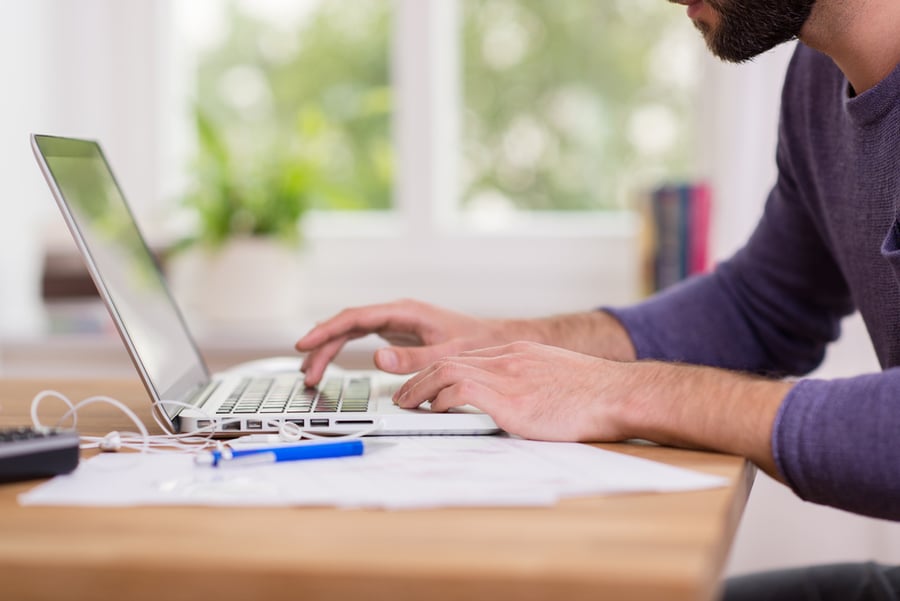 Image from Shutterstock
How to Compare Home Insurance Policies
Knowing which basic policy will be the best fit for your needs (ACV, RCV, or Extended Replacement Cost) is the baseline comparison when shopping for insurers. Next, determine any additional perils that you may wish to consider, and you're ready to start shopping.
Having a higher deductible will reduce a monthly insurance premium, but remember, the deductible will either be paid out-of-pocket or from your insurance proceeds if a claim is made.
The Insurance Information Institute (III) recommends getting at least three quotes from potential insurers, and they recommend not to shop based on price alone.
Additional factors to consider:
Customer service and recent reviews
Check your state's insurance department for any recent consumer complaints
Discounts/bundling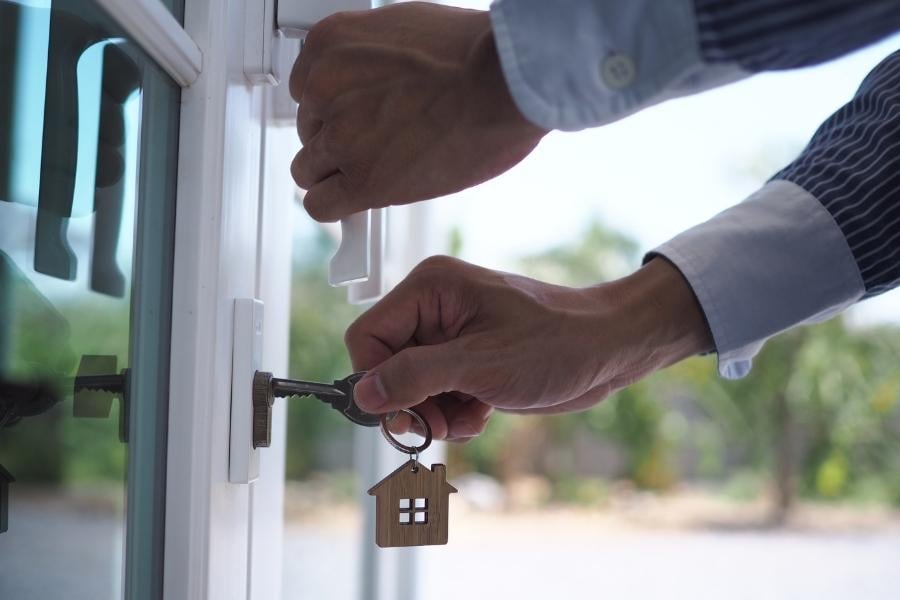 Image from Canva
Transitioning From Homeowner to Landlord
If you've decided to become a landlord and rent your current home upon your PCS, you do need to contact your insurer and change your homeowners insurance policy to what is typically known as a Dwelling Fire Policy.
The distinction in policies is that you will now be insuring a non-owner occupied home, and covered losses will be damage to the building's structure, loss of use, loss of rental income, liability coverage, and medical payments to others. A big plus is that this policy change will usually reduce your current insurance premium, freeing up a few dollars to put in the operational reserve for repairs or to pay down the principal.
It's important to note that a landlord's insurance policy will not cover a tenant's personal belongings. You should strongly encourage your tenants to obtain their own rental insurance policy.
Homeowner or Landlord: Consider Umbrella Insurance
Sometimes called personal liability insurance, umbrella insurance is a policy that extends over your existing insurance coverages (hence the term, umbrella) and can act as a fail-safe for your savings and other assets. Umbrella policies are fairly cost-effective to purchase as the policy pays out only after underlying policies are exhausted, such as homeowners, additional riders, and auto policies. Umbrella insurance covers you and the members of your household in the event of a lawsuit involving personal injury to others, damage to another's property, and a variety of other claims.
For example, if a guest or renter trips and falls down your stairs and sues you for medical bills, pain and suffering, and loss of work, and their legal fees, your homeowner's policy maximum coverage amount may fall short. This is where an umbrella policy can provide an additional peace of mind for a relatively modest premium.
Whether you're house hunting, making an offer, or just starting to think about buying a home, the experts at MilitaryByOwner are here to help with each step of the home buying process, insurance shopping included!