What to Know Before You Buy a Historic Home
When you're reading the real estate listings of your home buying dreams, do the words charming, character, and historic pique your interest? Yes?
Would you consider buying a historic home? How about a historic home on the National Register of Historic Places?
There's definitely a can-do attitude needed and a specific lifestyle you should expect before owning a historic home. To see past the expense of repairs for the cracks in the original plaster walls and updating original plumbing, potential owners have to buy into the fact they're preserving history and maintaining a small piece of American tradition for future generations—particularly if it's on the National Register of Historic Places.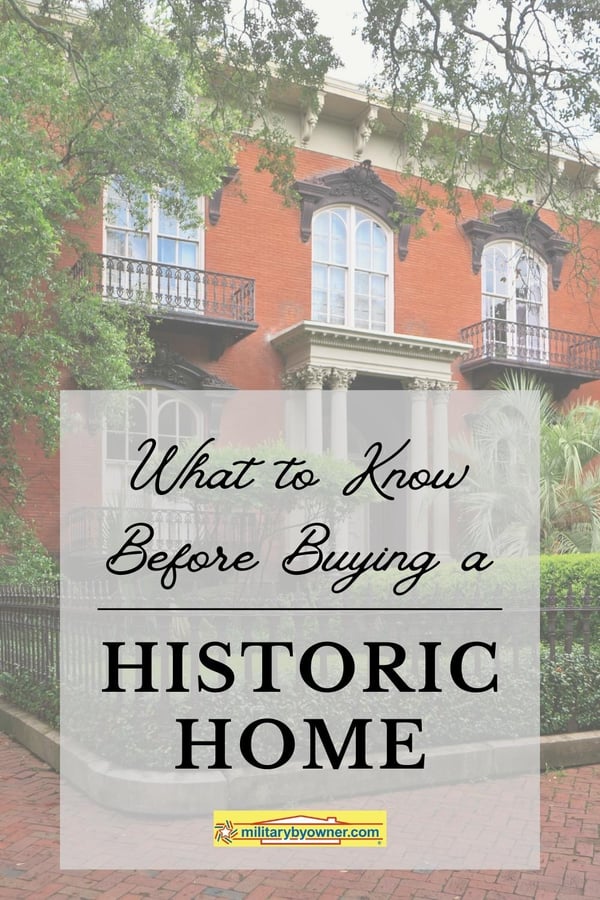 The National Park Service maintains the National Register of Historic Places. It describes its caretaking job as the following,
"The National Register is the official Federal list of districts, sites, buildings, structures, and objects significant in American history, architecture, archeology, engineering, and culture. National Register properties have significance to the history of their community, state, or the nation."
So, it's an honor and intense responsibility to take care of one of these precious buildings.
Still think you're cut out for historic home living? The pros and cons of a historic home purchase seem to be evenly split, but you should certainly know your reno/rehab personality before digging in.
Photo by Div Manickam via Unsplash
The 5 Best Reasons to Buy a Historic Home
There are several HGTV series that show the agony of unanticipated costs, but at the end of every episode, the homeowners always say it was worth the extra money and effort. Here are a few reasons to consider purchasing a historic home:
1) They're built well.
The cliché, "They just don't make them like they used to," prevails. The unique, detailed craftsmanship is superior compared to many modern-built homes. Historic home buyers usually cite exceptional architecture and design as two reasons they prefer older homes.
2) Possible financial benefits.
Although you probably won't find a windfall, there are opportunities for tax relief and grant options from the federal government and state and local entities.
3) Higher property values.
There's a high likelihood of substantial return on your investment. Historic districts regularly maintain high property values.
4) The beauty of a historical district.
A local historic board reviews any changes in neighborhood homes or zoning to ensure the integrity of the location. You won't be surprised by "interesting" updates your neighbors are partial to.
5) They're charming.
Historic districts generally have established and mature landscapes adding to the charm factor. To maintain the overall look and feel of the house's timeframe, homeowners often invest in gardens with period plants or designs.
For help deciding which home projects to tackle first, read Which Home Renovations Are Worth Your Time and Money?
Photo via Pixabay
5 Reasons Not to Invest in a Historic Property
Not all historic homes are on the National Register, as it's a lengthy process, but many historic home problems remain the same.
1) Restrictions, restrictions, and more restrictions.
Most certified historic properties have to maintain the period and authenticity of the home. Adding square footage is rarely done, and local regulations will be tight regarding everything from shutter style to roofing material and color of exterior paint.
2) Higher utility bills.
Energy consumption and utility bills will most likely increase. It takes a lot to heat and cool an old home.
3) The cost of maintenance and repairs.
Replacement materials original to the house will be expensive and difficult to find for projects because they're no longer produced.
4) Homeowners insurance costs.
Homeowners insurance will be costly, if available, for certain types of policies such as replacement cost coverage.
5) Outdated plumbing and wiring.
Old homes go hand in hand with plumbing and electrical problems. Have you ever heard of the dreaded knob-and-tube wiring?
If you're looking for an older, even historic home, did you know you can search by the home's age on MilitaryByOwner? Take a look at our advanced search features to search for your perfect home!