Tips for First-Time Military Homebuyers (and Mistakes to Avoid!)
PCS moves are a way of life in the military, they still can cause feelings of uncertainty, added stress, and unavoidable frustration. This is where realtors can help alleviate many of these concerns simply by understanding military needs and educating these members as they find a new home.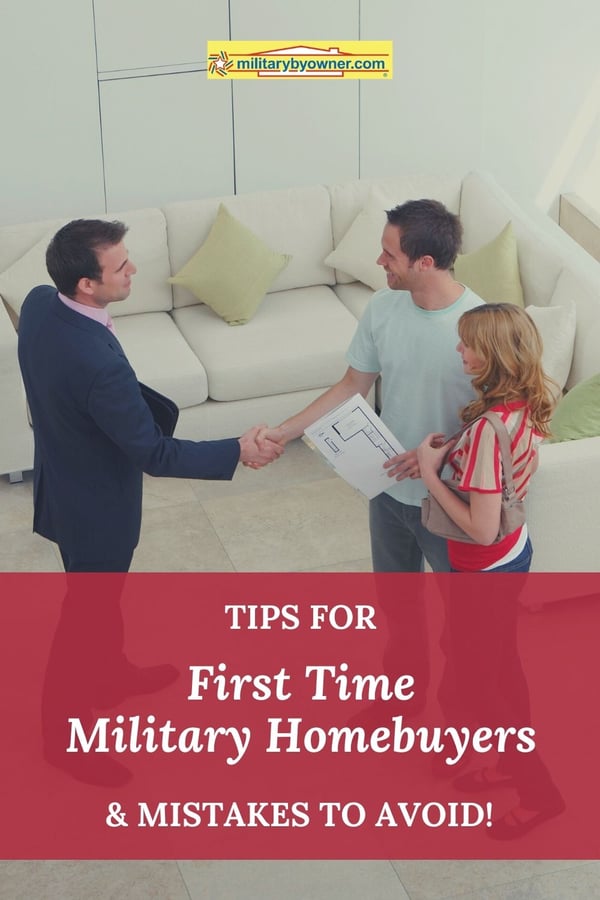 If you're a first time military homebuyer, here are a few tips to help on your journey!
1) Check your credit score.
One of the first common mistakes military member make is not knowing their credit score. It doesn't matter whether you are purchasing a home or renting, a good credit score is key to finding a home. So, get your credit in shape!
If you are a first-time home buyer and plan to finance your home purchase with the VA loan, now is the best time to check your credit. This way you have time to correct any errors and take measures to boost your credit score. You do not want to be doing this on the road. You can order a free credit report (once a year) from www.annualcreditreport.com.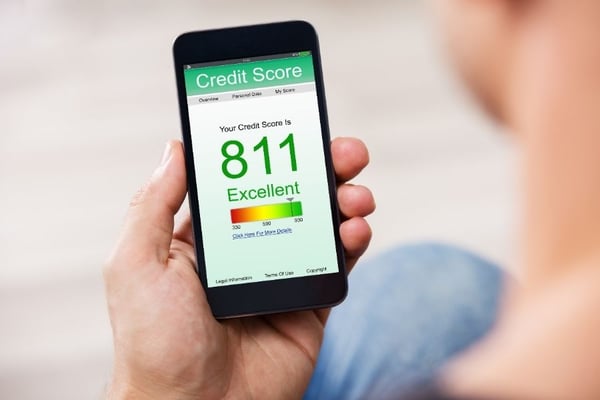 2) Research, research, research.
You should also start your research early (as in now). Start by checking websites, newspapers, and magazines with real estate listings. Make notes on the homes you're interested in purchasing. Here is where you need to pay particular attention: a) see how long they stay on the market and b) see if there are any changes in asking prices.
Why is this important? This will give you a sense of the housing trends in specific areas. Understanding the market will help bolster your negotiating position.
3) Connect with a military friendly Realtor.
The best move you can make is to find a Realtor who understands the Military PCS lifestyle, especially one who fully understands the entire VA loan process and how to compete against other types of loans. Also, find a Realtor who can find lending partners that offer better deals. It is not just lower mortgage lending rates; you also need to look at fees.
A VA-savvy/military-friendly Realtor is essential when you are buying a home in an unfamiliar market, especially now as the real estate market heading into 2021 is very fast-paced and much more fluid. There are many undercurrents that your Realtor can explain. Most of this information is not easily accessible to the public. Plus, military-friendly Realtors can provide you with information on schools, safety, traffic, and neighborhood activities to help you make a better choice for your entire family.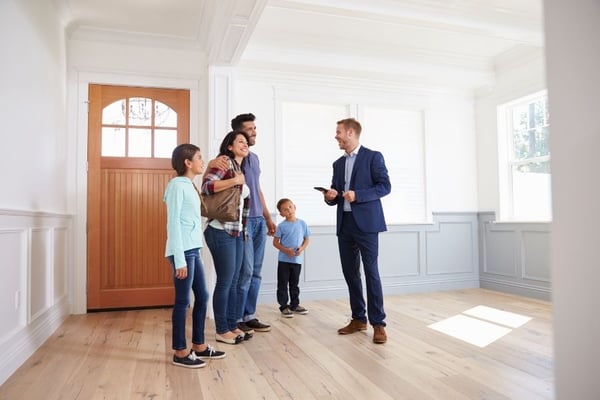 Then you can fully leverage your Realtor's knowledge of the home buying process, negotiating skills, and familiarity with the inspection process and appraisal. The best military-friendly Realtor will also have an extensive list of contractors and service organizations that will come in handy long after the closing date (e.g., landscaping, home improvements, kennels and animal hospitals, emergency repairs, etc.). They understand all the other stressors that come with a PCS move versus moving across town.
Best of all, it does not cost you anything to use a real estate agent – they are compensated from the commission paid by the seller of the house. So how do you find a good agent? Begin by asking someone that you know. Friends, relatives, co-workers, or neighbors who have recently purchased a home. They can give you a firsthand account and attest to the real estate agent's professional abilities. Once you have a list of Realtors, interview at least three of them and ask questions about their community knowledge, professional experience, and availability – some agents work full time; others only work at nights and on the weekends.
Are you a real estate agent? Take a look at our guide for agents working with military home buyers and sellers.
There are many other aspects to think about as you go through homebuying process:
Get pre-approved for a mortgage early in your search.
Once pre-approved, hold off on big purchases—you could lose financing.
Look for veteran incentives from lenders.
Understand the buyer's agreement and how it protects you.
Make a wish list of your ideal home, deal-breakers, and nice-to haves,
Remember that buying home is a process of elimination (not so much a selection).
Think about resale (especially if you get sudden orders) Note: The average homeowner lives in their home 9 years vs. 2 years for military.

Know what happens during the offer, negotiation, and contract ratification process.
Understanding terminology (e.g., CMA, MLS, EMD, Pending/Expired/Withdrawn).
Know how to compete when there are multiple offers—ask your Realtor.
Understand the need for earnest money and when this is required.
Realize there are closing costs (figure out who pays).
… and on and on!
While this may seem like too much information, the good news is there are good, military-friendly Realtors who can walk you through the process. Again, we are here to alleviate your stress, address your concerns, and find you a good home! However, you need to start now, check your credit, and let a Realtor work for you.
About the author: Jennifer Hernandez, REALTOR® , CENTURY 21 New Millennium, is located at 6641 Old Dominion Drive, McLean, VA 22101. For more information, call 202-339-2511 or 703-556-4222. Visit her online at www.jenniferhernandez.com.