Mortgage Pre-Qualification vs. Pre-Approval: What It Means and Why It Matters
It's no secret that our on-the-go military life offers us ample opportunity to invest in real estate. We move every few years, and each relocation requires the answer to the question, should I buy or rent a home?
If buying is the answer, the process might feel a little overwhelming. Those less familiar with the process may easily get lost in the real estate jargon because, from the outside, it all looks the same. Take mortgage pre-qualification and pre-approval, for example. Each relates to home financing, the words even look the same, but despite their common core, they are very much two separate things.
Let's break down these two terms into bite-sized chunks and figure out what role they play in the home buying process.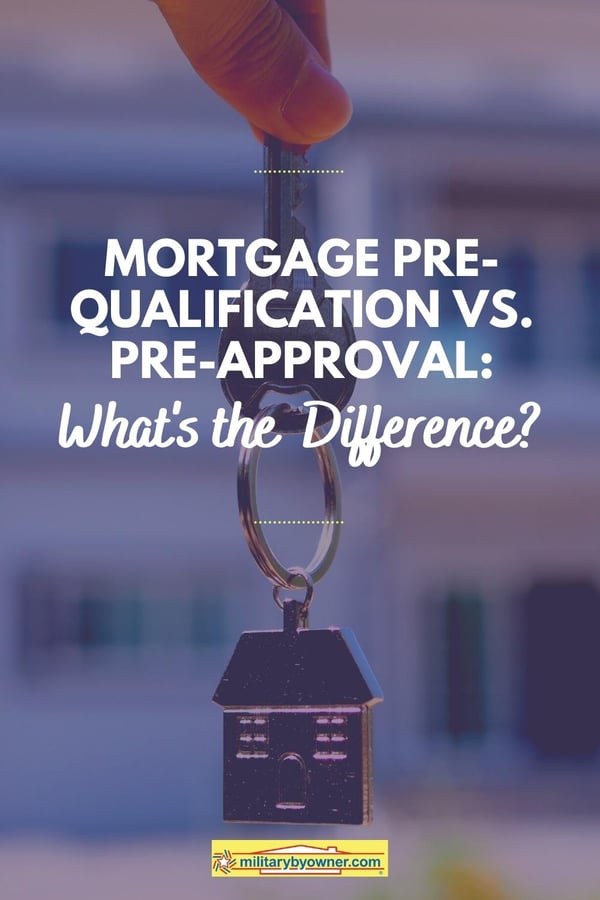 Mortgage Pre-Qualification vs. Pre-Approval
First Step: Organization
Before we get into these topics, let's talk about financial organization. For either pre-qualification and pre-approval to have any relevance, your financial paperwork has to be in order. You'll need to share complete information about your debt, assets, income, and the current status of your credit.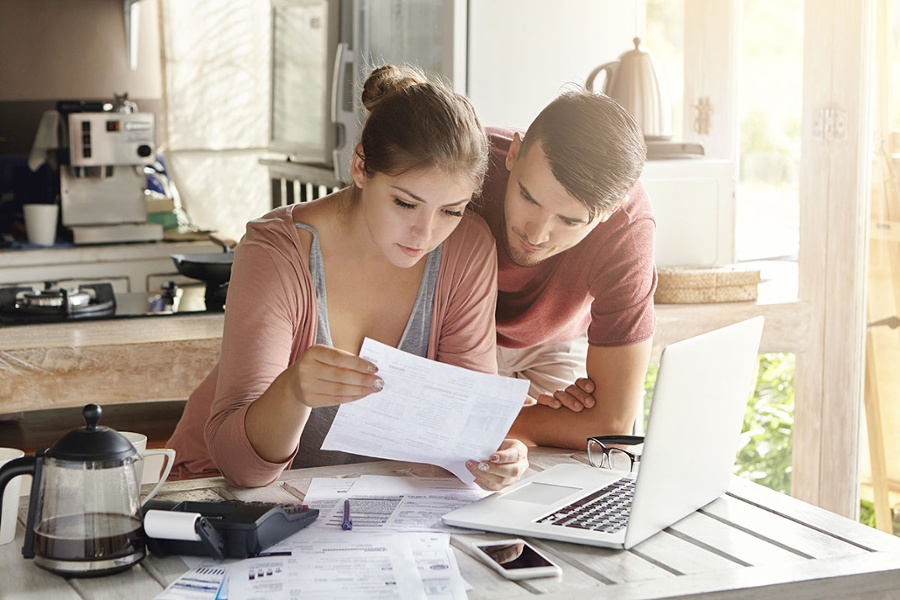 Image from Canva
Here's what you'll need:
A list of your current debt, such as credit card balances.
A list of your assets, such as your Honda or Harley.
Proof of your income, such as your Leave and Earning Statement (LES) from your military MyPay account.
What is a mortgage pre-qualification?
Mortgage pre-qualification is the first step of the process, and will give you an idea of how much money you might qualify for on your home loan. This estimate is based on customer provided information, not on fact checks. It's mainly there for you to consider as you set a househunting budget, not to give you the momentum to put in an offer on your dream home.
These days, it's easy to complete a mortgage pre-qualification online or over the phone—this will give you an initial estimate of how much house you could potentially buy.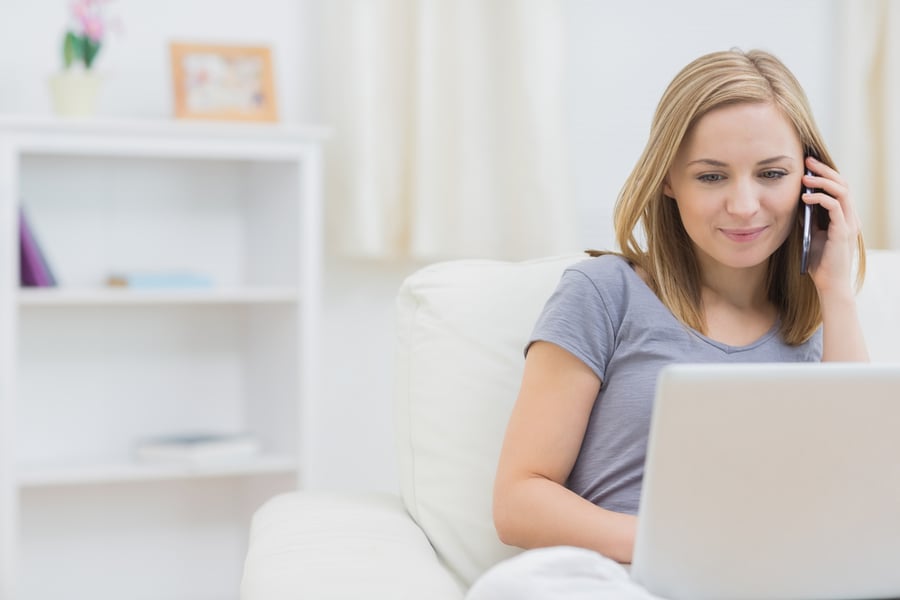 Image from Canva
Here's what you can expect with loan pre-qualification:
It's quick, usually within two to three days.
It does not include an analysis of credit reports.
It's based solely on information the borrower provides the lender.
It's not a guarantee of your pre-approval amount.
With a quick overview of your accounts, you'll get a ballpark figure for a potential mortgage, which will help paint a picture for your home buying budget. From this, you'll know if the timing is right for you to invest in real estate. Perhaps your finances aren't where they need to be—that's okay! Now's the time to take a step back and look at the big picture.
See also:
Remember, this initial review verifies that you can afford to buy a home and how much home you can likely buy. It is not the same as having pre-approval for a mortgage.
What is a mortgage pre-approval?
After receiving your pre-qualification, it's a good time to re-evaluate your numbers. At this point, are you confident in your credit rating or your debt-to-income ratio? If you feel comfortable about buying a home, you'll move to the next step, which is applying for a mortgage. Unlike the pre-qualification, this process involves an extensive financial background and credit check and may include an application fee.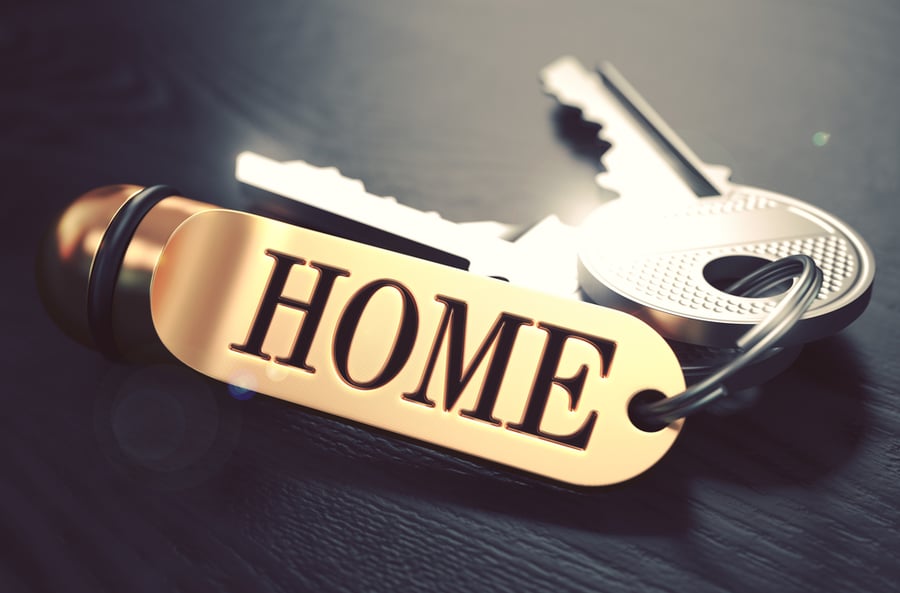 Image from Canva
Here's what the pre-approval is based on:
A completed mortgage application.
Your credit history.
Your finances.
An estimate of your down payment.
Based on the information above, the lender will then be able to provide you with a specific amount that you're approved to borrow, as well as an interest rate. A statement of pre-approval means so much more than being pre-qualified. With pre-approval, a potential home buyer now has a conditional commitment for an exact loan amount. And that's what you want accompanying your offer on that dream house you've had your eye on.
Having a pre-approval letter ready and waiting can give you an edge when it comes to pursuing a house. In a competitive seller's market when there are bidding wars and countless other buyers vying for the same property, proof that you can afford the home might be reason enough for your offer to rise to the top. Or let's say, for example, that the home seller is pressed for time before a PCS move (that never happens in military life, right?). With your financing already lined up, they'll know you're a sure thing.
From DMV Home Funding:
"By getting a pre-approval from a lender, you actually know for sure the exact amount of money you can count on, or in other words, how much you can borrow. Once you receive your pre-approval from us, everything else comes so much easier, since you already know exactly what you are looking for."
So not only should the process move a little quicker, but there's no shot that your lender is going to come back and reduce your borrowing amount, not the case with a potential home buyer who's only been pre-qualified. In this scenario, your pre-approved offer is just what that family needs to close on their home sale before they hit the road to their new assignment.
The bottom line? Confirming mortgage pre-approval conveys that you're a serious buyer willing to place an offer quickly. This could set your bid apart if a competitive offer has a delay in financing.
When taking offers from potential buyers, Florida real estate professional Patty Da Silva states,
"You have to have a pre-approval and it must be a real pre-approval which the lender has verified, not just your credit but bank statements and tax returns— I call the lender to verify that."
Let's recap: Pre-Qualification is learning how much you can spend from a basic estimate. Pre-Approval from a lender is what you'll need before placing an offer on a property.
All in all, the more prepared you are for buying a house, the easier it will be to navigate a deal. When you're ready to start your house hunt, head to our home page to find your next home. Before you know it, you'll be settling into the home you've been dreaming of!
For even more information about getting your finances in order before beginning the home buying process, download MilitaryByOwner's free guide below.