Prepare for a Home Buying Bidding War: 7 Ideas to Help You Beat Out the Competition
If you're a military homebuyer and have done even a little research about what the real estate climate is like, you're probably well aware of the forces working against a quick and easy home purchase. A shortage of available homes, increased home prices, and competition from cash buyers and investors are situations you'll have to overcome for the foreseeable future.
It's reasonable to expect these congruent forces will lead to a bidding war, which means two or more buyers are competing for one property, likely pushing the price of the home higher. Are there tactics to win a bidding war? Yes, there are ways to buy the home you love, but it's going to require preplanning and patience.
How to Prepare for a Home Buying Bidding War
1) Create the Best Buyer Package
Because each transaction is unique, the perfect buyer package looks different each time. The trick is to find out what motivates the seller and craft an offer that appeals to their needs—it's not always money. Their motivation could come from several desires: a short, or long closing period, waived contingencies, or the motivation could stem from emotional reasons that won't be obvious until asked, such as their preference to sell to a family vs. an investor.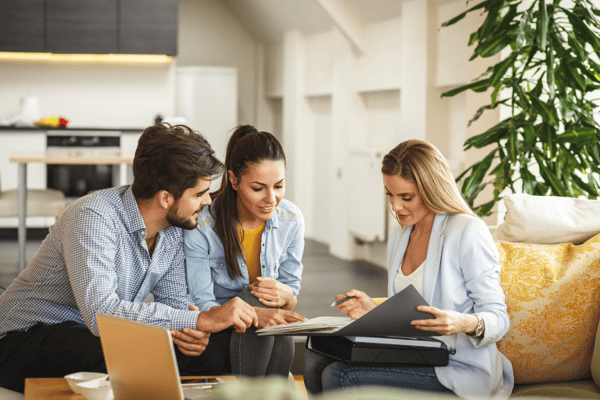 Read on for tips to prepare and present the best buyers' package to your home seller.
2) Chose Your Real Estate Agent Wisely
The not so secret sauce to winning a bidding war is to hire an agent who has a proven record for serving military families during robust seller's markets. A bidding war is an intense situation that requires an agent who excels in quick thinking, has a selection of creative home buying strategies, and enough confidence to command attention to your offer. In other words, this is no time to hope for the best with an inexperienced agent.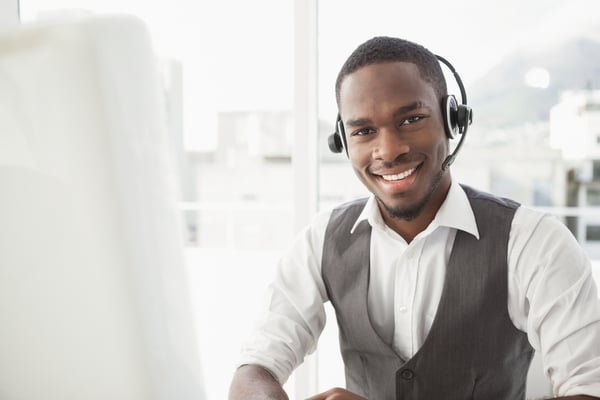 In fact, this might be the precise time to consider working with an exclusive buyers agency. This type of real estate firm works solely with buyers, and the agents are trained in detail to handle multiple offers. They've likely been managing bidding wars regularly for the last few years during the sustained housing shortage in the U.S. and are primed with the best action plans.
Do note that traditional buyers agents (those who work for a collection of buyers and sellers on any given day) may very well have plenty of experience winning bidding wars. This will be a question you'll have to ask during the agent interview process.
3) Remember That Cash Is Still King
If a major life goal of yours has been to save enough money to buy a home free and clear, now is the time to make that dream a reality. Cash offers are more often than not the ticket to winning a bidding war. For the seller: no muss, no fuss, and off they go onto the next phase of life.
Some sellers may even be convinced to sell the home for less than they originally planned just to get the deal to go through with ease. One of the major roadblocks for selling a home is the chance for the deal to halt after the buyer's financing falls through. If this detour can be avoided, most sellers are going to jump at the chance.
4) Lock Down Your Finances
To compete in a bidding war, your financial picture must be near perfect. This includes a clean credit history, low to zero debt, and an airtight pre-approval letter, not just a pre-qualification letter. A pre-approval letter lets the seller know your financial information was reviewed by an underwriter and the lender is prepared to offer a mortgage.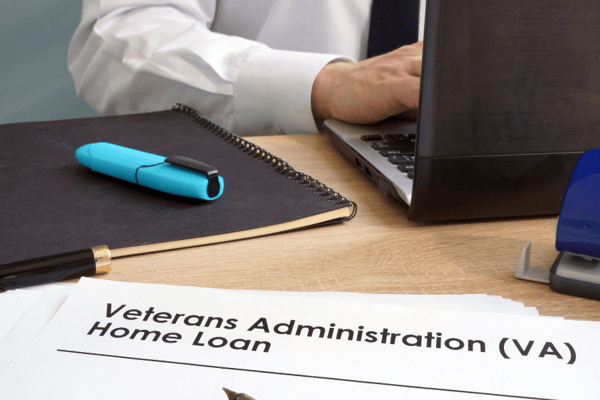 As a military homebuyer, there's a good chance you don't have the cash to purchase a house outright and you're probably hoping to use your VA loan. In the past, the government hasn't been known to be speedy, but timelines and successful closing rates are much more competitive than they used to be.
Ellie Mae's August 2020 Origination Report notes that VA loans were closing at an average of 49 days, which is only slightly longer than conventional loans. And, it's widely known that VA loans are less likely to fail to close when compared to traditional loans. Your agent will be on the hook to educate the seller that any fears of dealing with a VA loan homebuyer are dated.
5) Drop These Common Contingencies
These days, a perfect buyer package often lacks contingencies. Home sellers want to take their money and run, without being tied to contingencies that could hold up the deal or place their home back on the market.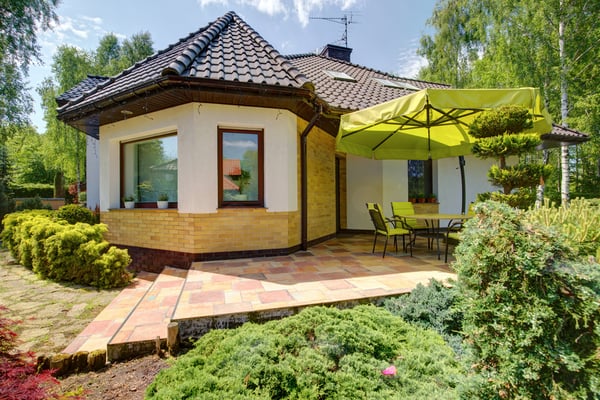 The appraisal contingency and the home inspection contingency are two of the most common to forgo during negotiations, but you'll have to be completely sure you can come up with the money if either goes wrong during the transaction. A common problem that occurs is when the mortgage company won't loan more money than the home appraises for, putting you in a tough position to find the money to pay the difference.
Waving a home inspection contingency isn't for the faint of heart. In fact, we don't usually recommend doing it. It's all too easy to read up on all the scary and expensive problems unearthed after the home sale is final. You can still have the inspection done, for peace of mind, but leaving it off the bargaining table could help during a bidding war.
6) Add an Escalation Clause and More Earnest Money
Remember, as a bidder on a house with multiple offers, you're trying to provide the seller with the simplest and fastest route to a closed sale. An escalation clause and a high earnest money deposit are two more tools to help your case.
Take a look at this example of what an escalation clause can do for you from Rocket Homes.
"Let's say you find yourself in a bidding war for a home that you think is worth $500,000. You decide to make an offer of $450,000 but include an escalation clause that states you will outbid any competing offer by $5,000 up to $500,000. If another buyer makes an offer of $445,000, your offer will automatically increase to $450,000. However, if someone later offers $500,500, which is over your specified cap, you'd lose the bidding war."
An escalation clause allows the buyer to be competitive without blowing their max budget or paying more than the house is worth. Note that not every seller will be on board with adding this clause to the offer.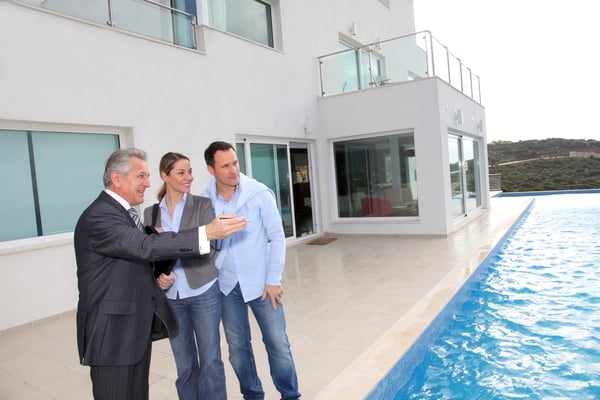 Depositing a significant amount of earnest money gives your offer credibility and tells the seller you mean serious business. A typical deposit is about 5% (varies from state to state), but it can reach 10%. To sweeten the deal in extremely competitive markets, some buyers are offering a percentage of a non-refundable earnest deposit, starting at 3% and reaching 10% of the purchase price.
The earnest deposit doesn't go through until the purchase agreement has been signed or the offer has been accepted, so you'll want to let the seller know of your intentions to pay a higher deposit to win the deal early.
7) Add a Personal Letter. Maybe.
A personal letter or video sent to the homeowner used to be a powerful tactic for making a positive impression. Today, real estate agents have mixed feelings about using "love letters" to win bidding wars. You'll have to thoroughly discuss with your agent the pros and cons of a letter for your particular situation.
Yes, sometimes the personal connection to the seller makes all of the difference and seals the deal. But in other circumstances, the seller won't appreciate the mental burden of knowing your personal reasons for wanting to buy their home specifically and could be completely turned off from working with you.
In some cases, discrimination is a by-product of personal letters, in the way of fair housing law violations. Race, religion, sexual orientation are just a few of the descriptors that are used against potential buyers either implicitly or directly. Deanne Rymarowicz, associate counsel at the National Association of Realtors, says in a new, "Window to the Law" video posted at NAR.realtor.com:
"Accepting an offer based on anything other than the price, terms, and merits of the offer might violate fair housing law."
During a bidding war, you won't always know what exactly motivates the seller (now you know it's not always the highest price), but it's something to uncover during the process. All of the tactics listed above are available to use separately or together to create the perfect buyer package to present to the seller.
Ultimately, they'll need to feel your offer is well rounded with favorable terms, provides the least amount of risk, and ultimately has the power to close successfully. If, with advice from your seasoned agent, you provide the best buyers' package loaded with flexibility, the chances of beating out the competitors increase.