Understanding the Most Common Real Estate Contingencies
Chalk real estate contingencies up to another concept you'll learn about during a home sale process. Contingencies not only protect home buyers during negotiations, but also sellers. Your real estate agent will help you dial into the ones you need to include, but know they have strong ties to your location and the details of the real estate market in your area.
As a home buyer, you'll have to strike a balance between necessary legal protection and preparing an offer the home seller finds attractive. Of course, you can roll on the safe side and load your agreement with contingencies, but the seller will probably choose other offers with less hassle—especially in a strong seller's market where they call most of the shots.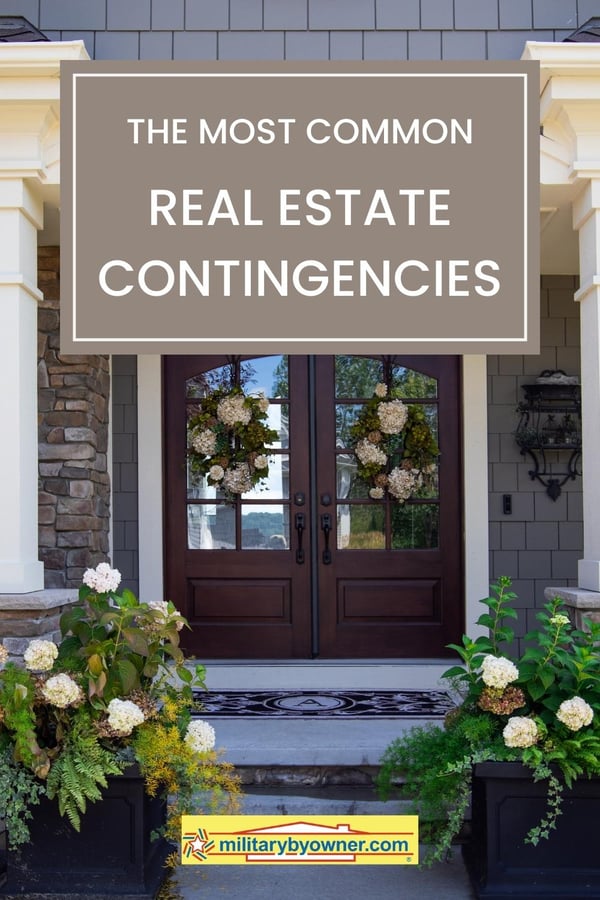 What Is a Real Estate Contingency?
In real estate, contingency clauses protect the buyer and seller. Simply put, if the contingencies in the purchase agreement aren't met, each one or both parties can back out of the sale. For example, the sale is contingent (or depends on) on the home inspection findings and how the seller remedies the problems.
Although real estate agents and their clients can craft specific contingencies relevant to circumstances, which is helpful in military life, there are common real estate contingencies used over and over again. These are six examples.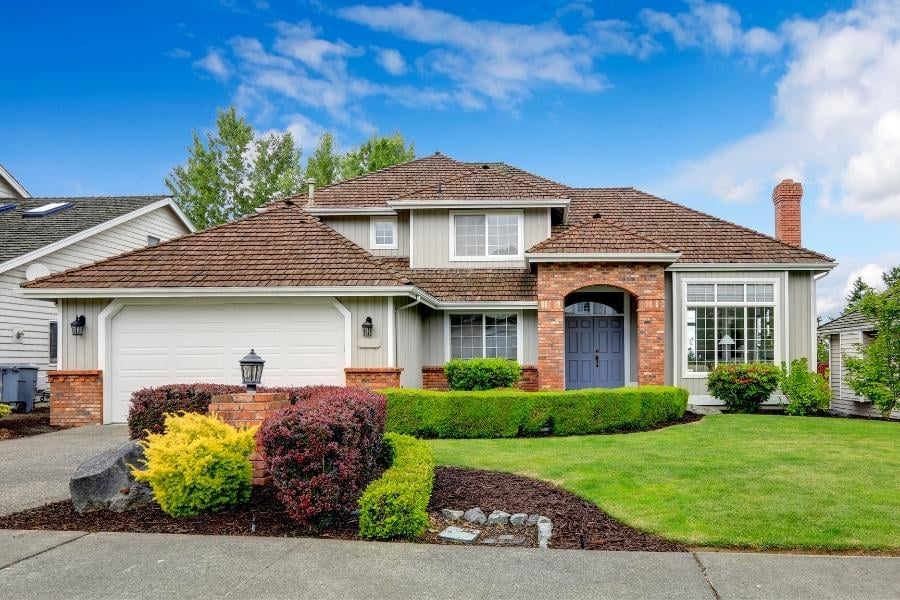 Image from Canva
1) Mortgage or Financing Contingency
Buyers use a mortgage contingency (most states require them in purchase agreements) to ensure they can leave the deal if they can't get a loan approved. Since most buyers use financing, this is an exceedingly common continency. Home sellers are sometimes wary (and often pick competing cash offers) because securing financing is one of the biggest uncertainties of the buying journey, even with a preapproval from the mortgage lender.
Before you get your heart set on a home to buy, read Understanding the Different Types of Home Loans to know your options.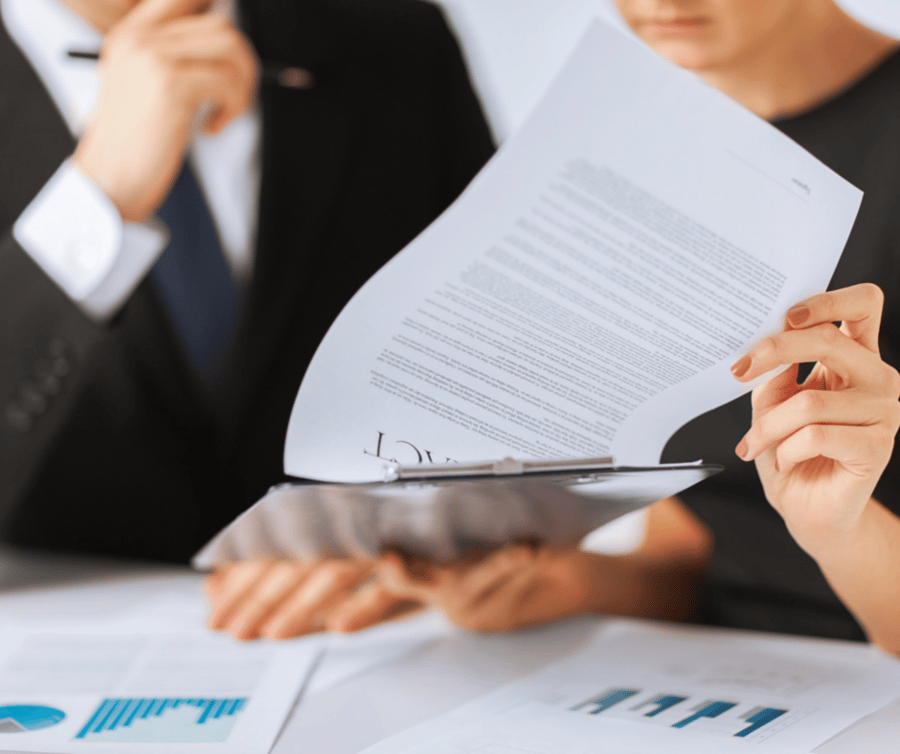 Image from Canva
2) Home Inspection Contingency
Most people have heard of a home inspection contingency. As a buyer, it provides a little more peace of mind in the form of an inspector's report. After the information comes back, the buyer and seller have come to an agreement to remedy uncovered issues to keep the sale on track.
They can negotiate the sale price, or the seller can fix the issues or offer repair credits. If there's no agreement, the buyer can walk away. Although real estate pros don't often advise waiving home inspections, homebuyers sometimes waive this contingency to make their offer more attractive in powerful seller's markets.
Want to know more about home inspections? Read Why You Need a Home Inspection.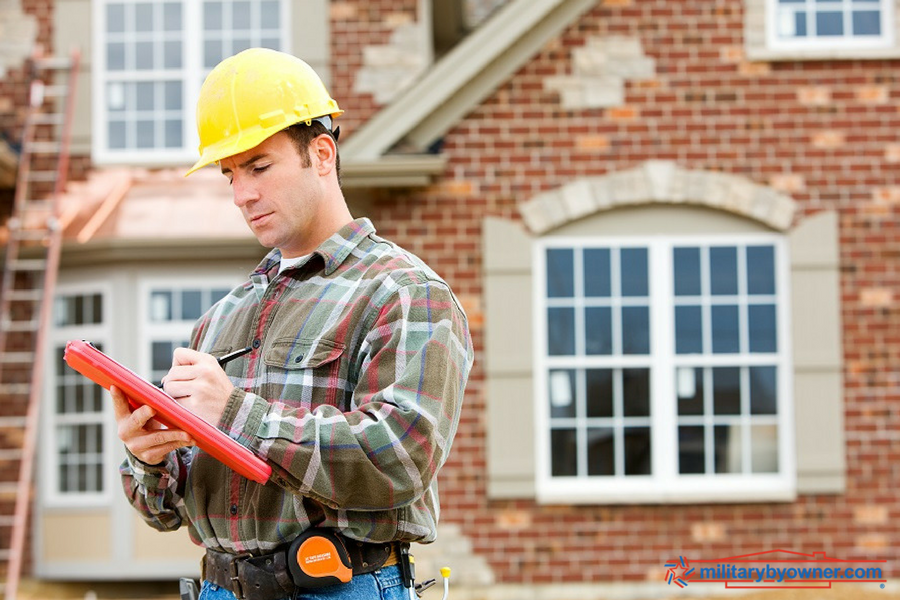 Image from Canva
3) Appraisal Contingency
Most mortgage lenders (including VA loan servicers) require a home appraisal before the financing can go through to protect their investment. They want to make sure they're only loaning the property's fair market value. If the home doesn't appraise for the sale price, the buyer can ask for a lower price, add more cash to make up the gap, or either the buyer or seller can use an appraisal contingency to end the deal.
If you're thinking of using your VA loan benefit, the Step-by-Step Guide to Using the VA Home Loan will answer many of your questions.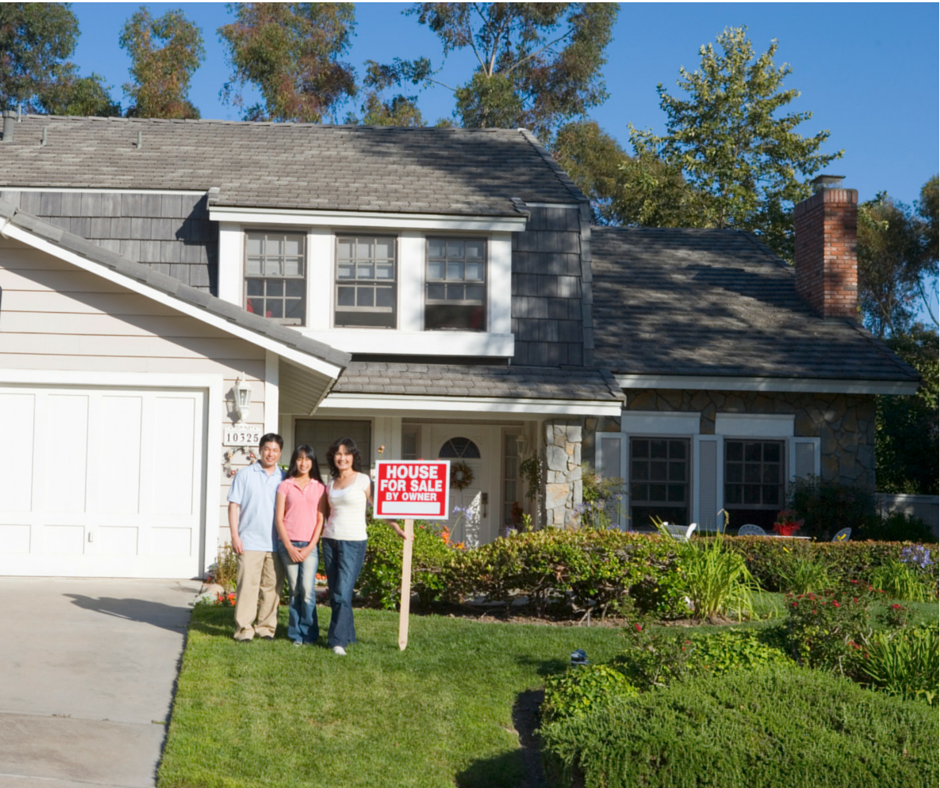 Image from Canva
4) Home Sale Contingency
One of the first contingencies to go during a hot seller's market is the home sale contingency. It states that the deal only goes through unless the buyer's current home sale closes. Buyers use this contingency to use the cash proceeds to buy their new home. Essentially, the seller waits on the buyer's buyer to find financing, taking more time than they prefer. Normally, a home sale contingency has a lifespan of 30 to 60 days. If that time passes, the deal officially ends.
5) Title Contingency
Sometimes buyers and sellers think all is well with the sale progress, and then something unusual pops up with the property's title, like a lien. A title contingency gives the buyer the right to order a title search to ensure the transfer goes through. If there's a problem, they can end the sale process.
Prepare for a Home Buying Bidding War: 7 Ideas to Help You Beat Out the Competition
6) Homeowners Insurance Contingency
Home sellers and mortgage lenders sometimes require the buyer to apply for and obtain homeowners insurance before the sale can close. Buyers like this contingency because it frees them from the deal if their insurance company finds the property uninsurable.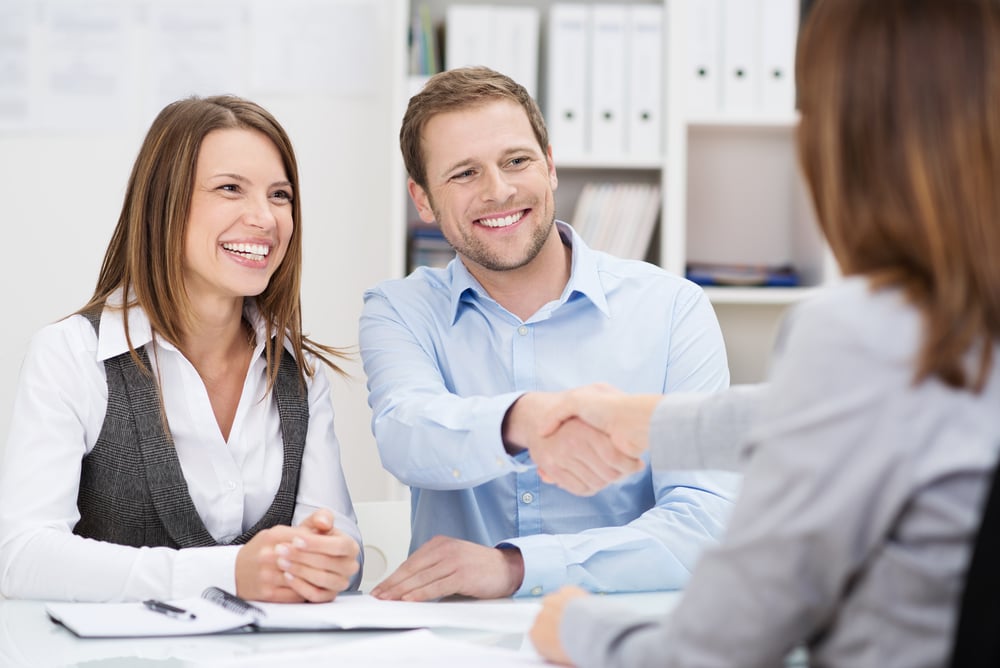 Image from Canva
Other Contingencies
Real estate agents and their clients can write contingencies that fit distinct circumstances. For example, a seller may see language requiring the house to obtain termite certification or a contingency limiting the number of days to close the sale.
Home Sale Contingencies and Earnest Money
Contingences help buyers retain their earnest money held in escrow. Most buyers keep their earnest money if the sellers don't meet their contingencies. However, if the buyer defaults on the terms in the contract, the seller saves the earnest money.
Not all of these contingencies will apply depending on your circumstances, especially if you have an all-cash offer; you won't have to comply with lender demands. Discuss any home-buying contingencies questions or concerns with your agent and possibly a real estate attorney to ensure you have a calm and clear mindset during the home sale process.