What Military Families Should Know about Global Entry, TSA PreCheck, Mobile Passport, and Clear
Between typical summer getaways and re-planned COVID vacations, military families traveling for a PCS could be caught in the middle of one of the busiest travel seasons on record.
Travel experts predict record-level air travel this year and encourage passengers to take every opportunity to get ahead of the inevitable travel backups, including free and paid pre-screened passenger programs.
There are several options out there and some overlap among the programs, so there's room for confusion. We'll break down the most frequently used options—Global Entry, TSA PreCheck, Mobile Passport, and Clear—and if they have military family benefits.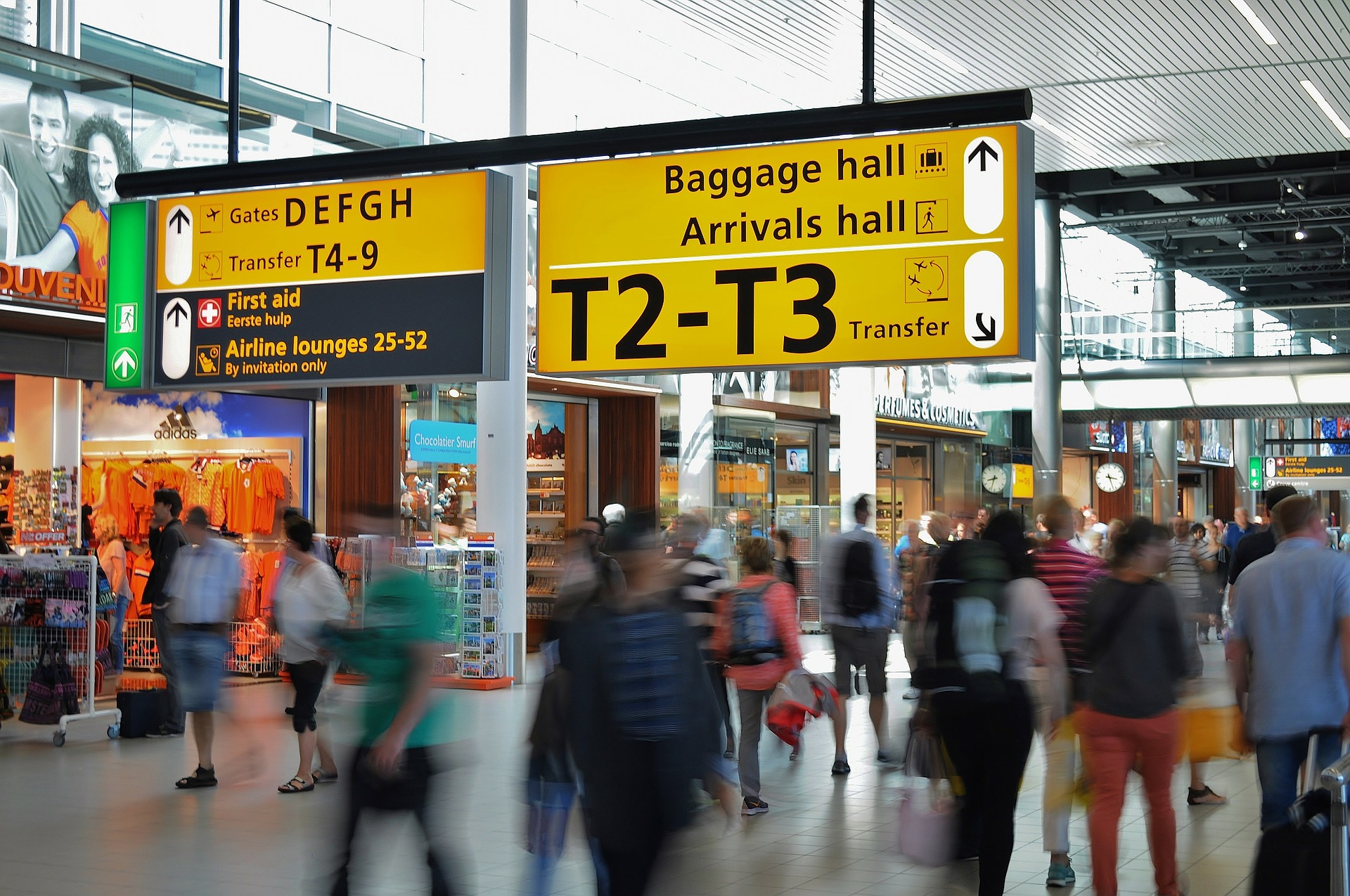 Photo by Shutterstock
The U.S. has several pre-screened passenger programs that mitigate your time waiting in travel lines either domestically or internationally. Use Homeland Security's website to help you decide which program suits your travel needs. For this blog, we'll focus on the Global Entry and TSA PreCheck.
Global Entry: for entry into the U.S. from international destinations
TSA PreCheck: for departures from U.S. airports
Sentri: for entry into the U.S. from Canada and Mexico
Nexus: for entry into the U.S. from Canada
Fast: for truck drivers entering and exiting the U.S. from Canada and Mexico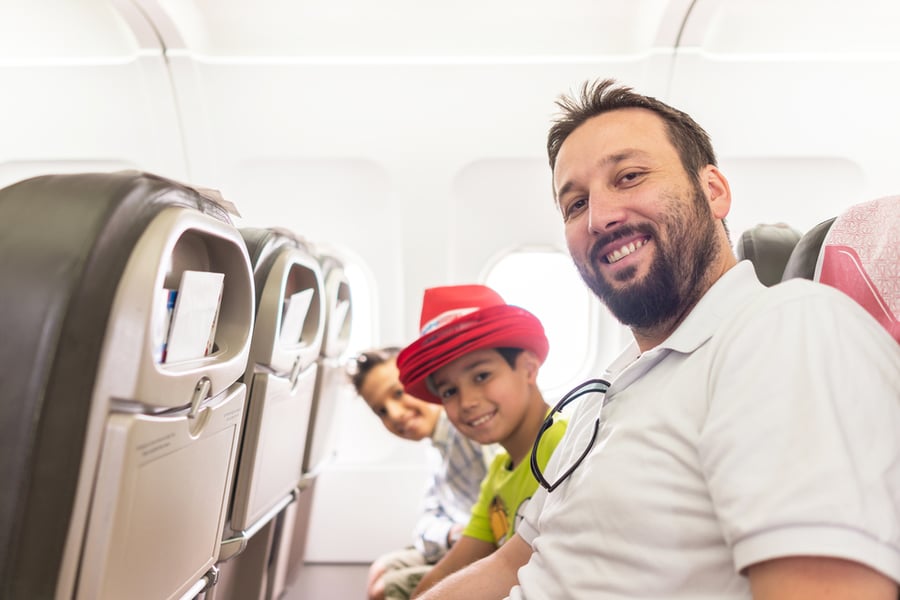 Photo by Shutterstock
Not free for military members or families
Apply online and interview in person
Global Entry is a U.S. Customs and Border Protection (CBP) paid program that lets pre-approved, low-risk, arriving passengers clear customs in the U.S. through automatic kiosks at participating airports. If you're a GE traveler, you won't fill out paperwork or wait in processing lines.
You'll only scan your fingerprints, passport, or U.S. permanent resident card and fill out your customs declaration. Finally, the kiosk prints a receipt for an officer to verify before leaving baggage claim. Most of the time, GE exempts you from an interview when coming home, but not always. Kids of all ages can apply for GE, but if they're under 18, they must have your consent to apply, and you'll need to attend their interview at a Global Entry Enrollment Center.
After reducing wait time, the next best perk of GE is the inclusion of TSA PreCheck services in your $100 payment.
If you're flying with your family this summer, you'll need all the tips and tricks you can get, so read, Travel with Kids: Survival Tips for Parents and Fellow Passengers.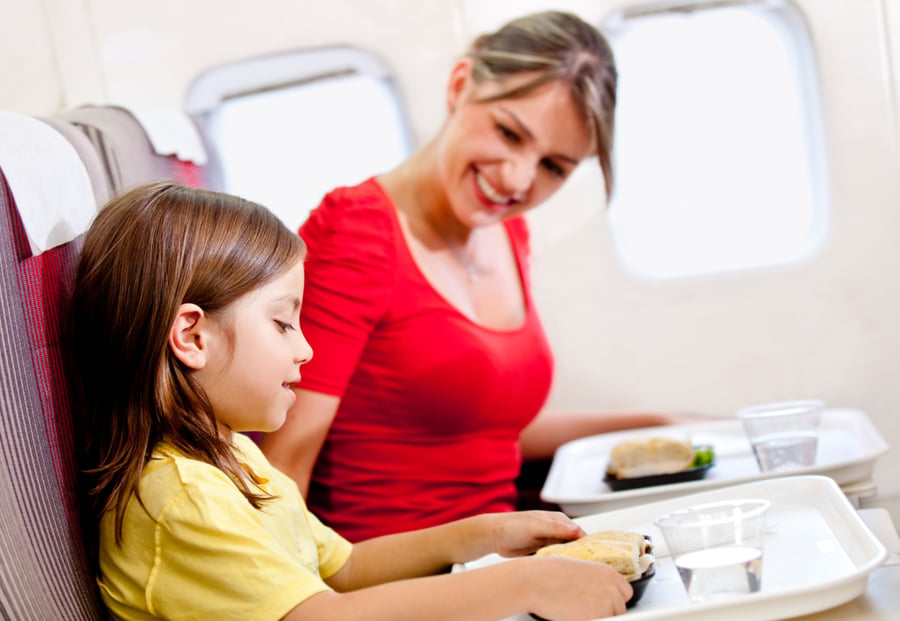 Photo by Shutterstock
Free for Active Duty, National Guard, Reserves, eligible Wounded Warriors, and Service Academy Students. DoD and Coast Guard Civilians might qualify if they sign up through the milConnect
Military members use their 10-digit DoD ID number in place of their Known Traveler Number on their flight reservations
Other flyers, including military families, apply online and interview in person
Transportation Security Administration operates the popular TSA PreCheck program for departing flights. After you apply and receive a Known Traveler Number, the PreCheck helps you shave time through expedited screening lines, separate from the general passenger screening lines.
With TSA Precheck, you don't have to remove your shoes, laptop, liquids, belt, or light jacket. Unfortunately, you'll funnel into the general screening line if your airport or airline doesn't participate in PreCheck or doesn't have staff to operate the line. But, you won't have to remove your clothing items. As of now, more than 200 airports and 80 airlines participate in TSA Precheck.
TSA PreCheck also helps you scoot the kids through security faster. Children 12 and under don't need their own PreCheck; they can walk with a parent or guardian through the TSA PreCheck dedicated lanes. Older kids will have to apply for their Known Traveler Number like the adults.
TSA describes how military members get free TSA PreCheck access.
"Enter the 10-digit DoD ID number located on the back of the common access card as your known traveler number when making flight reservations or when updating your Defense Travel System profile for official travel. If the number is not on your CAC, you may obtain it by logging on to milConnect. You will find your ID number under the "My Profile" tab. To ensure future airline reservations automatically include your DoD ID number, save it in your DTS profile. You may also save your DoD ID number in any frequent flyer program profiles of the participating airlines. U.S. Armed Forces members do not need to be in uniform and may use TSA PreCheck while on personal or official travel."
Are you flying to the House of Mouse in California or Florida this summer? Check out Military Discounts and Tips for Your Trip to Disney World or Disneyland.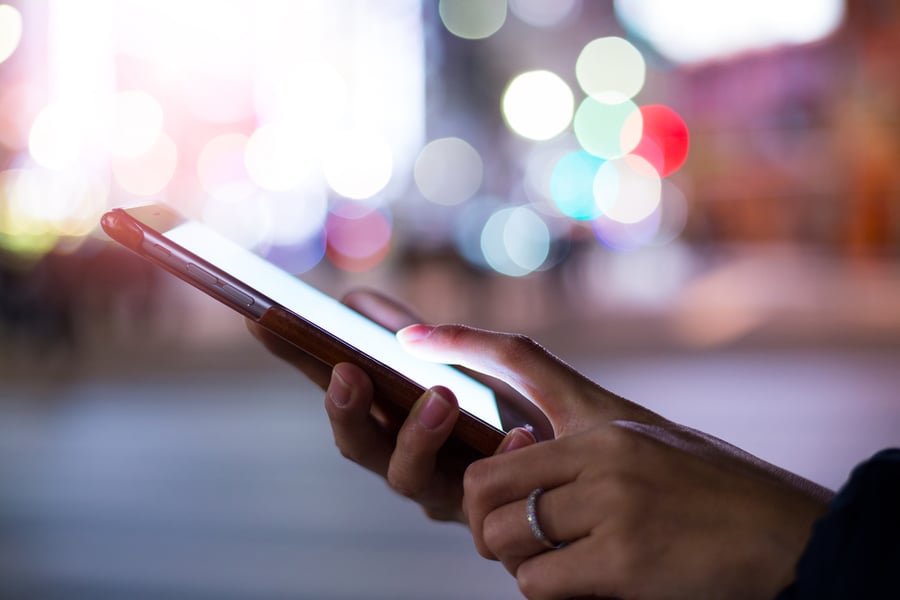 Photo by Shutterstock
Cost: Free for everyone or $14.99 for premium service
Another way to save time on international travel is to use the Mobile Passport Control app. The free app lets eligible travelers submit their passports and customs information through their mobile devices. A quick QR code scan (a few airports have Mobile passport lines) saves time wading through immigration lines.
Membership isn't required, but the free version insists that you enter your passport number, expiration date, and other details manually each time you use the app. Frequent international travelers will probably benefit from paying for the new $14.99 per year option for Mobile Passport Plus, as it lets you save the details without re-entering.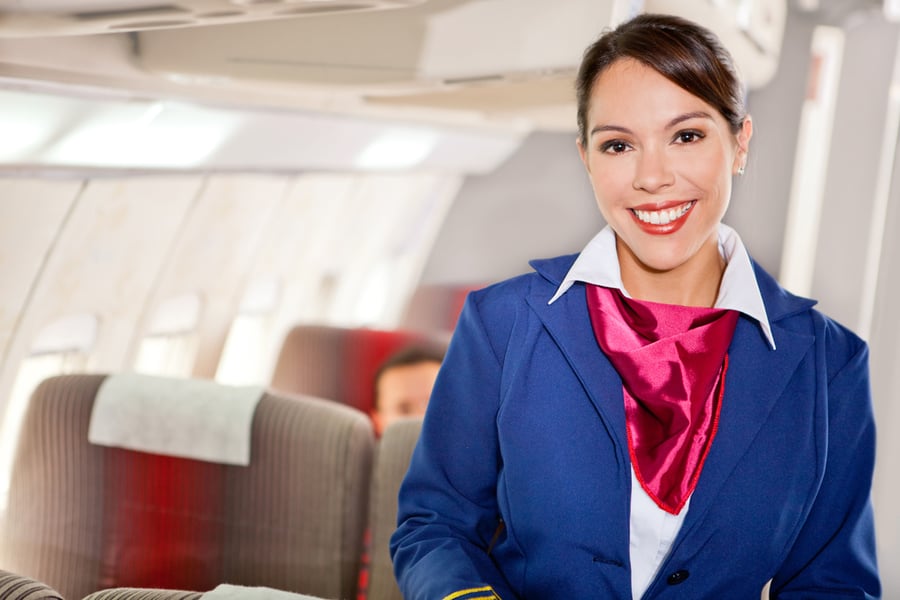 Photo by Shutterstock
Not free for military members or families
Apply online or with the app, and finish at the security line
You might have seen Clear's line parallel to other security lines at the airport. Clear is a company not attached to the government that helps you get through security faster by using your biometrics, either by fingerprints or iris scans. Clear members bypass general TSA lines and move to the front of TSA PreCheck lines after scanning their biometrics. If you have Clear, you're not required to show a driver's license or passport. You can find Clear at more than 50 U.S. airports, stadiums, and arenas. Children under 18 can go through the Clear Lane for free when accompanied by a Clear member.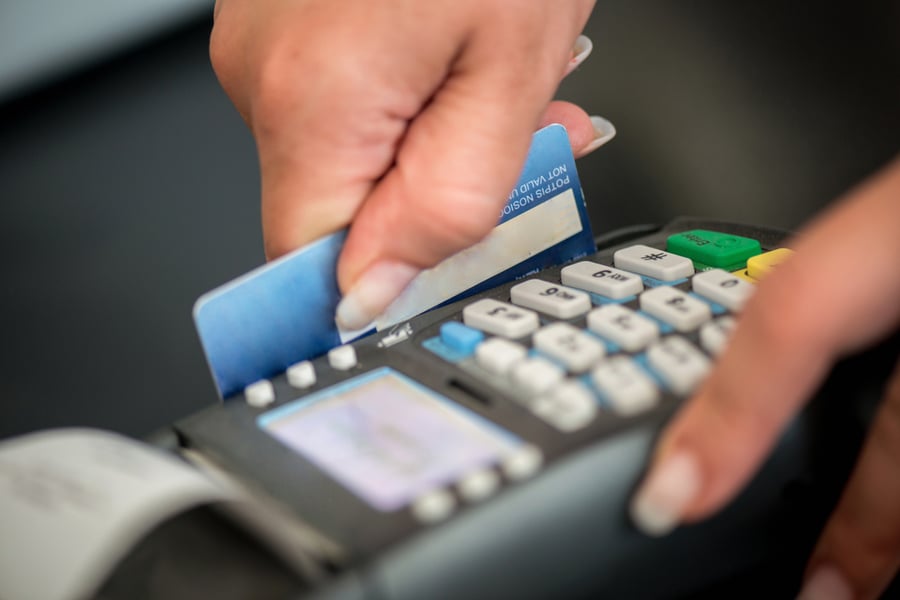 Photo by Shutterstock
Ways to Save Money on Global Entry, TSA PreCheck, and Clear
The fees for these trusted traveler programs can add up, especially if you have multiple family members who apply. One option to cut down on costs is to check out your credit card benefits. Many reimburse you for your expedited travel service.
Many servicemembers and their families take advantage of the American Express Platinum card because it waives the annual fees for active duty members. It also credits you and each person you add as an authorized user (each user has to use their own card for payment) the application fees for GE and TSA PreCheck.
Many other credit cards reimburse the fees, but usually only once every 4 to 5 years and only about $100. Check your wallet for one of these cards:
Southwest Rapid Rewards Performance Business Credit
Delta SkyMiles Platinum American Express
IHG Rewards Premier Credit
Marriott Bonvoy Brilliant American Express
Chase Sapphire Reserve
Bank of America Premium Rewards
Prepare for Long Application Process Times
This summer, military life marches on, despite travel snafus and packed airports. Consider applying for one of these programs to reduce some aggravation, but keep in mind that the application process is slow. Allow several weeks, if not a couple of months, to get your pre-screening credentials in order.
U.S. Customs and Border Protection:
"For new Global Entry applicants, the processing time for an application can exceed 90 days. A full background check will be completed to ensure our potential members qualify for expedited processing into the United States."
Transportation Security Administration:
"Most applicants receive approval notification in 3-5 days, though some applications can take up to 90 days. Considering this, applicants are encouraged to renew at least 90 days prior to expiry. TSA will notify members with eligibility results."