What Military Homebuyers Need to Know About a New Home Build
Imagine walking into your custom kitchen with new appliances, ceramic tile flooring, no-touch faucet situated above the farmhouse sink, with a view into the main living area with windows to watch the kids outside, all from the comfort of your sparkling gourmet kitchen.
This dream certainly beats the outdated appliances and stained carpet you'll find in many pre-existing homes! But it's not that simple. Almost, but not quite. While it feels nearly as easy as swiping your credit card, when building a home, you're still buying a home, and any investment of that magnitude requires careful consideration, especially for military homebuyers. So, let's dig in!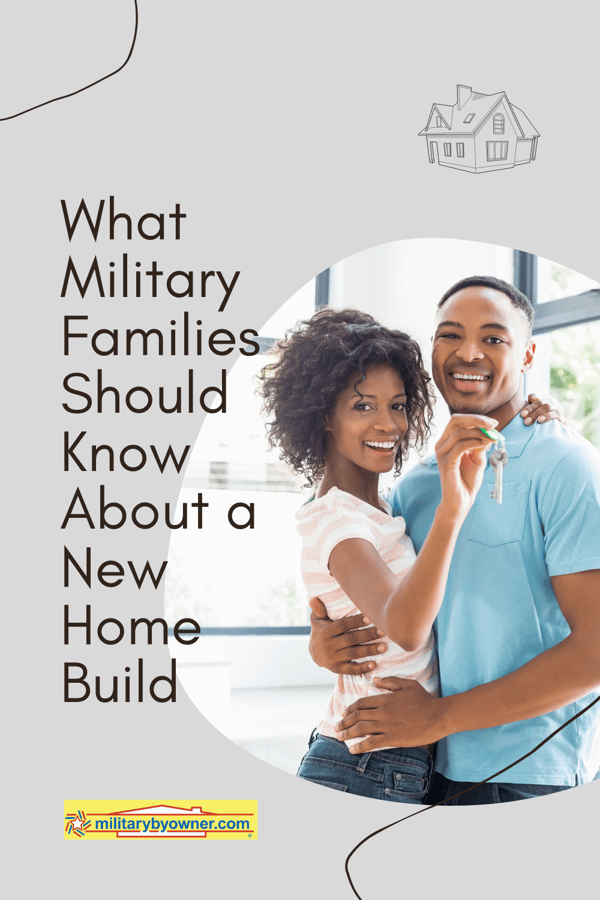 When Buying a New Home Is a Good Idea
You might be alone if you aren't dazzled by sparkling, shiny, and new. While older homes offer character, new homes promise an unblemished beauty touched by none other than you.
When buying brand new might be a good idea:
1. When you'd spend more on renovations and repairs on a pre-existing home.
Let's face it, unless you build your home start to finish, there's always going to be something that you want to change about it. If the pre-existing homes in your market come with a laundry list of repairs and renovations that you don't want to do, then it might be less work and less money to buy new.
2. If you want a more energy efficient home.
While some pre-existing homes offer energy efficient amenities and others are slowly renovating to that standard, it's hard to beat a brand new build when it comes to energy efficiency features like proper insulation, double-pane windows, energy efficient lighting, appliances, and more.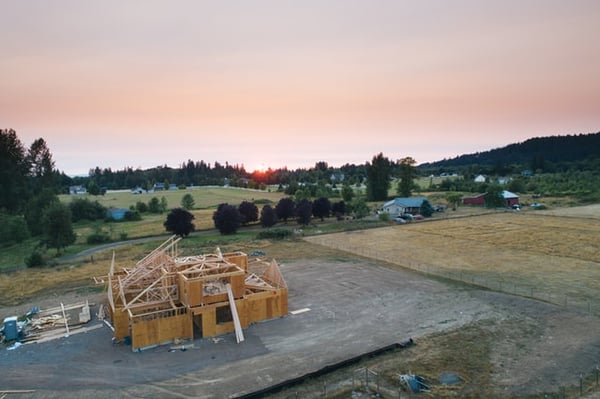 Photo by Avel Chuklanov on Unsplash
3. The area looks promising— a good, developing, popular area.
If it's a new build in a new development, there's probably a demand. For example, if there's a military installation nearby! Likely, builders are setting root here in order to take advantage of the popular area—a good sign. Always be sure to research the area. How are the surrounding neighborhoods? Is it close to popular stores? Convenience to highways making for a quick commute? Is it located in a good school district?
4. If low maintenance is a priority.
If you're looking for a property that's going to provide a comfortable home and not require anything in return, a new build is your closest bet. While you can expect a kink or two as you break it in, you shouldn't expect to see any major repairs or replacements, because the home is after all, new!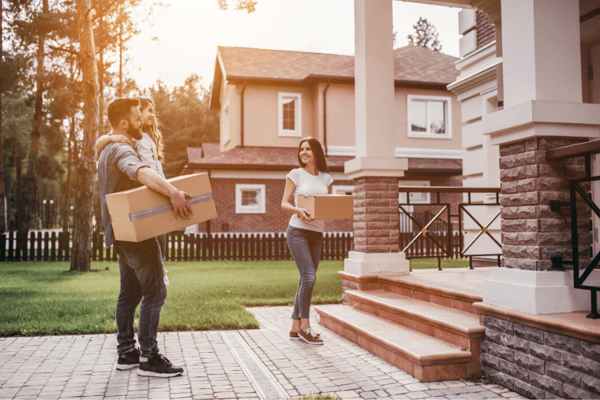 When a New Home Build Isn't a Good Idea
As desirable as brand new is, buying a new home build is not always the best decision.
1. You're not familiar with the builders in your area.
I'm sorry to say, not all builders are created equal. From their supplies to their skill work, builders offer a variety of quality work which means that just because a home is new doesn't mean it's worth the money. Research builders, get to know their reputation, and find out what supplies they use to help you determine if you're getting quality or if you were charmed by a low-grade builder who snuck in among the rest.
2. If the upgrades push you over budget.
Builders have to make money, right? We can't fault them for that. But chances are, the model home you fell head over heels in love with wasn't their base model. It probably featured all their top finishes, flooring, countertops, backsplash, and more. And of course they're hard to resist; most of the builder's profit is in the upgrades! The point is, the base model price isn't what you should be looking at, it's just that, the base, plus the upgrade you can't live without. And that number might be the one that sends you packing.
3. If you're unsure of the future of the community.
New builds generally indicate that the area is popular and demand is high, but that doesn't always mean that it's a good place to invest. If you're not sure the future of the community-- whether this new development is a leap of faith to turn the area around or the surrounding neighborhoods are less than desirable--it might be a better choice to look in a well-developed pre-existing community.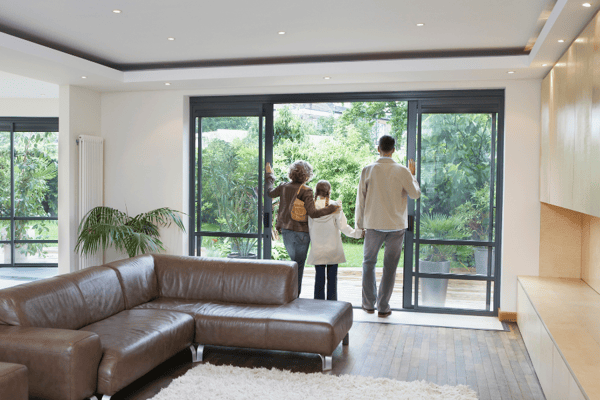 Understanding the Actual Cost of a New Home Build
A new home build isn't as black and white as purchasing a pre-existing home—there's infinitely more options when it comes to a new home build (many of them costly).
Hidden Defects
A potential downfall and money puller are defects in a new home build. While they're generally considered low-maintenance investments, new home builds might not be perfect—and without a previous owner to work out the kinks, the discovery of imperfection and the cost of their repairs may fall on you.
"One of my biggest surprises when doing the walkthrough of our new home build was all the little boo-boos and mess ups. We were given a pack of red dot stickers to put on everything we found wrong, and I was shocked that we ended up with red dots all over the house." — Jen McDonald
The moral of this story? Don't expect perfection. You're going to find things here and there that need fixed. But with the help of a builder's warranty, most of these problems should be easily fixed.
Hiring Your Own Agent
Walking into a new home build sale doesn't feel like a normal home sale. It feels more like walking into a sparkling showroom and swiping your card for the new toy you've saved to buy. But it's not. While it feels different, this transaction requires the same care as any other home sale. Don't assume that the buyer's sales agent formulated the best deal for you (they work for the builder), so paying for an agent (whether a real estate agent from the beginning or a closing agent at the end) to help you navigate the home sale might serve you well.
Necessities for Your Home
While you might expect your new home handed over in the same status as the model home that hooked you, new home builds sometimes come without a few necessities like window treatments and various appliances. While this can be an easy fix, it's crucial to consider these costs when running the numbers for your budget.
Expensive Upgrades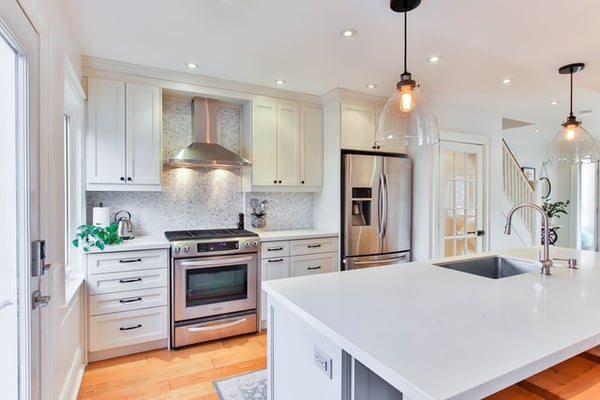 Photo by Sidekix Media on Unsplash
As mentioned before, builders make most of their money in customizations—all the bells and whistles that you can't find or easily accomplish with a pre-existing home like cordless blinds, pots and pans drawers, wood flooring in the upstairs hallway, upgraded tile, glass cabinet inserts, and more! When it comes to a new home build, that's a heavy portion of what you're paying for. After all, there's something about walking into a showroom to select your carpet, cabinetry, fixture, etc. that can make you get a little carried away.
So when you're budgeting, don't look at the base price alone. Run the numbers on all the upgrades that you can't (or don't want to) live without like outstanding insulation, the pretty tile, and taller kitchen cabinetry. To save money, consider selecting only a few modifications for the builder to handle and leave the smaller, less expensive ones for weekend DIY projects.
Related: What Military Families Should Know Before Buying a New Construction
Common Questions When Buying a New Home Build
If you've never bought a new home before, you undoubtedly have a few questions!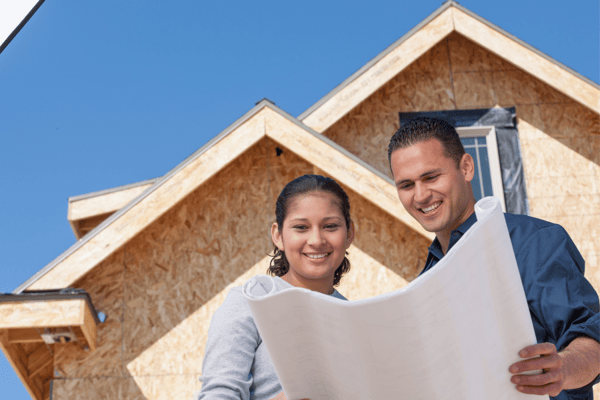 1. Is it easier to buy a new build?
Actually, yes. Although it doesn't always guarantee a smooth transaction, buying from a builder vs. an emotional seller and their unique timeline can make for an easier sale.
2. Does a new construction home keep its value?
As military families who are constantly on the go, one of our biggest concerns will always be resale value. And as we've learned with cars, new things depreciate. So, the question of the day is, does a new construction hold its value? As you might've guessed, it's not a simple answer. Mostly, yes. But it largely depends on the market, future development, price, etc. There's a lot more to dig into here, so we'll save that for another time! For military families, marketing to other military families is a great idea. If you find a new home near your military installation, chances are, you'll easily find a buyer or ensure your house stays rented when you get PCS orders.
3. What does the process look like when buying a new home build?
Finding a new build home to fall in love with is the easy part. It's almost too easy, isn't it? It's the part after you say "I do" that gets a little murky.
Here's a quick run-down of the process:
Get to know what's standard and what options are custom.
Get pre-approved for a loan.
Select your customizations and add it to the sales contract.
Conduct a home inspection (yes, even for a new build).
Get familiar with your builder's home warranty.
Do the pre-settlement walk-through.
Sign on the dotted line!
4. Can you negotiate on a new home build?
Yes, absolutely! You can negotiate the sale price, cost of upgrades, and more. But remember, there are more ways than one to save money when buying a home. Instead of working on a lower sale price, negotiate closing costs, put in an offer on the model home, and shop around for the right lender (sometimes the builder's lender won't offer the best deal). The point? Get creative, but know when to walk away.
5. Can you use a VA home loan on a new home build?
Yes! The part that might be new to you is the VA Construction Loan. If your new build home is so new that it's still in the construction phase, these are the types of loans you'd likely need to pursue. While it's attainable, there are a few stipulations you'll need to follow.
Learn more about the VA Construction Loan.
6. Who pays closing costs?
Closing costs (mortgage origination fees, owner's and lender's title insurance, escrow or settlement fees, transfer taxes, and government recording fees) typically amount to 2-5% of the home's sale price—anywhere from about $6,000-$15,000. When buying a new build home, the buyer is responsible for paying closing costs. However, as we talked about earlier, it's worth negotiating.
Buying a new construction home is exciting! Better than the new car smell is the brand-new home smell—where you know that everything is customized just for you and that you will be the first person to call the house a home.
For more information on the home buying process, check out our home buying articles and blog posts.
Want more information as you begin househunting? Click below to download our free resource!