17 Things to Know About Your PCS to Naval Station Norfolk, Virginia
Welcome to Norfolk, Virginia; an expansive, proud military community is waiting for you!
After finding out about their PCS to Naval Station Norfolk, some military families are happy to live by the ocean, others are thrilled to have an abundance of military life amenities, and still others can't wait to join a military community they've been missing at other duty assignments.
But what they all have in common is the desire to have the "need to know" information about Norfolk well before the packing process starts. Things like where to start your home search and what to do on the weekends with the family.
Look no further! This list of what you should know about your PCS to Naval Station Norfolk, Virginia, guarantees a strong start to your next phase of military life.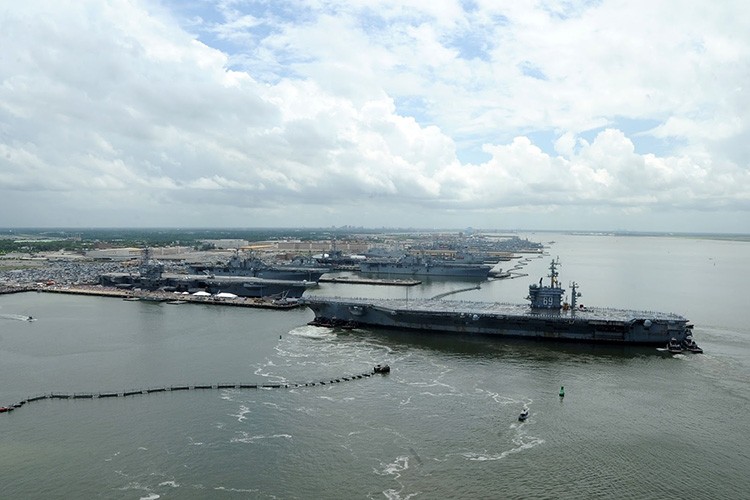 Image from navy.mil
Naval Station Norfolk's Location
1) If you follow the East Coast 200 miles south from Washington, D.C., you'll land in the metropolitan area of Hampton Roads, Virginia, where Norfolk is located.
2) Hampton Roads is a region of Tidewater, or Coastal Virginia, and is home to Norfolk. Naval Station Norfolk sits on the peninsula known as Sewell's Point.
3) Chesapeake, Norfolk, Portsmouth, Suffolk, and Virginia Beach are considered the south side of Hampton Roads, while Hampton, Newport News, Poquoson, and Williamsburg are located in north Hampton Roads, aka, "The Peninsula."
Military Installations in the Hampton Roads Area
Norfolk's Military Presence
4) Norfolk is home to Naval Station Norfolk, the largest Navy base in the world. The base can host up to 75 ships along its piers as well as room for 130 aircraft. Naval Station Norfolk supports the readiness of the Atlantic Fleet.
5) Norfolk is a proud Navy city, and there's a good chance you'll see the words "Semper Fortis - Always Powerful, Always Courageous," printed or written in the community.
6) The military presence (13 military installations) in Hampton Roads is the largest concentration of military personnel outside the Pentagon.
7) Here's a short list of the major installations near Norfolk that you'll probably get to know while stationed in Hampton Roads.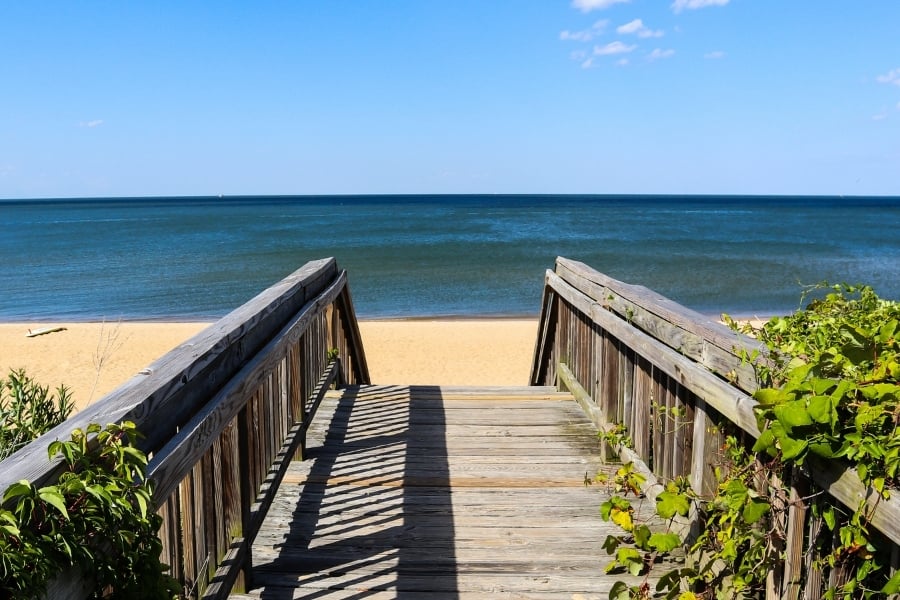 Walkway to Ocean View Beach in Norfolk, VA. Image via Canva.
Living in Norfolk
8) Colonial charm dominates the Norfolk area home style, although the city's downtown area also provides modern aesthetics and industry. Granby Street offers shopping, including MacArthur Mall, and dining and evening activities for the diverse population that enjoys the location. This includes college students from nearby Old Dominion University.
9) The Larchmont borough of Norfolk and its rows of classic bungalow homes draw military families to the area. With the proximity to Old Dominion University, living in Larchmont gives you plenty of options for shopping, dining, and community activities. If you're looking forward to an assignment to Naval Station Norfolk or Naval Support Activity Hampton Roads, this popular Norfolk district is an ideal choice.
10) More popular Norfolk neighborhood options include Ocean View and East Beach, Downtown Norfolk, and Historic Ghent.
---
Have you always dreamed of a home with Victorian charm? Look no further.
4 Bed, 4.5 Bath (Single Family)
For Sale: $519,000
MBO Listing #MBO1471754
If a charming historic appeal is high on your must-have list, stop and take a look at this home in historic Ghent. You'll find charm tucked into every corner. Multiple fireplaces, hardwood floors, brickwork, and a one-of-a-kind spiral staircase are just the start of the long list of amenities that make this property a unique find.
Natural light is abundant from plenty of windows making the space inside feel even more extensive than the actual 3,076 sq. ft. But if you do need more daylight, head out back to enjoy the serenity of the back patio which comes complete with custom pavers, plenty of shade, and a privacy fence.
Best of all, you'll get to spend plenty of time at home because the house is a quick commute to Historic Norfolk, the Chrysler Museum & Harrison Opera House, and multiple Naval bases and area hospitals.
Interested in more places to live? Check out our post, Military Move to Hampton Roads, Virginia? Explore These 6 Communities, for more information about the best places to live near Norfolk.
---
11) If you prefer on base housing, Naval Station Norfolk offers options through Lincoln Military Housing. Housing consists of 4,053 units within 37 residential communities. Wioth so many other military installations within driving distance of Norfolk, it's worth looking into which bases have openings if you have your heart set on base housing and an immediate occupancy isn't available at Naval Station Norfolk.
12) Before deciding to rent or buy a home, get familiar with the HRBT system (Hampton Roads Bridge Tunnel) because it's a huge factor for determining commute times. Traffic regularly backs up at the many bridges and tunnels of this coastal region. So, be sure to factor in extra time if you're making the trek across the bridge/tunnel system.
13) It's no secret that Virginia takes pride in ranking high on the list of the best schools in the nation. Each city and county administers its own K-12 program.
14) If you enjoy four distinct seasons, you're in luck with an assignment to Norfolk. The area is hot and humid during the summer months and may get some snowfall during winter, so keep hats, gloves, and scarfs nearby.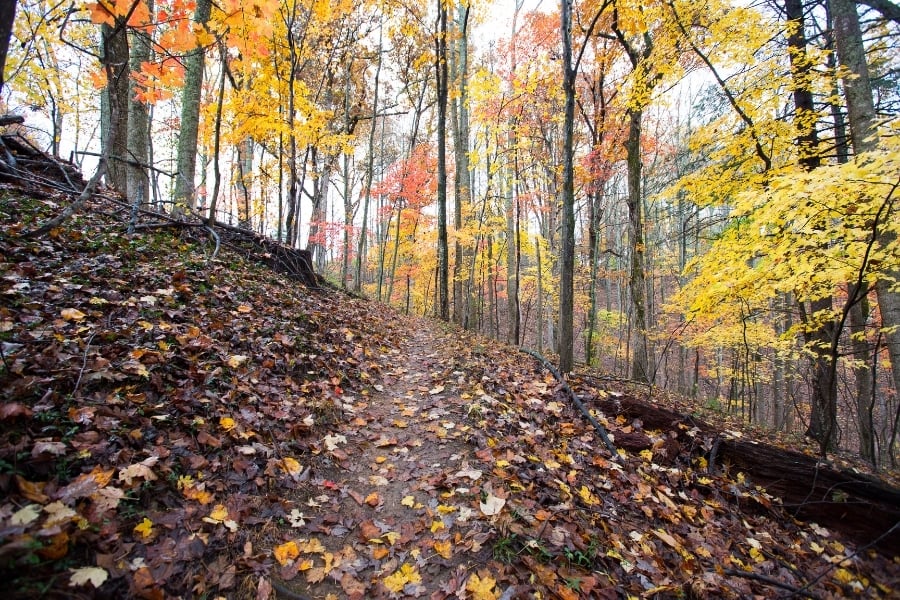 Image from Canva
Things to Do in Norfolk
15) The miles and miles of the Atlantic Ocean's coastline and the presence of the Chesapeake Bay provides residents and visitors so much to do each season. Every water activity from boating, swimming, SUP, kayaking, beachcombing, and pier visits is right in Norfolk's backyard.
Make a list of what your family would like best: Things to Do with the Whole Family in Hampton Roads, Virginia.
16) Off the beach, military members and their families won't lack outings. You'll find kid-friendly activities, like the Norfolk Zoo, shopping, and plenty of historic sites in the area, including Colonial Williamsburg. Try Busch Gardens and Water Country USA for a more adventurous outing. Outdoor lovers enjoy the area's many parks, nature trails, and beaches.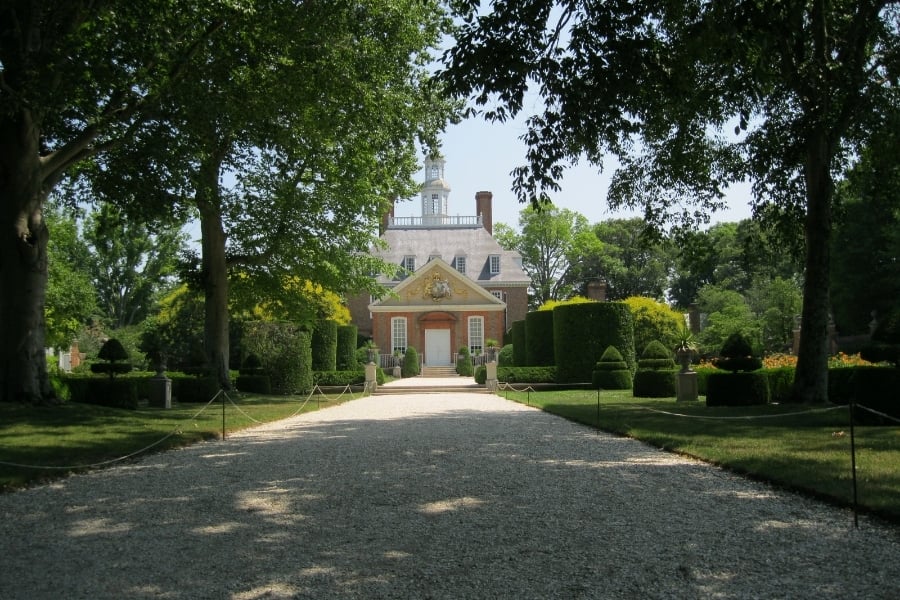 Williamsburg, Virginia. Image from Canva.
17) It's easy to take day trips to nearby Hampton Roads cities. They each have something different to offer. Check out Williamsburg, Virginia Beach, Portsmouth, and Chesapeake before it's time to PCS again.
If you need more travel inspiration, read Kid-Friendly Things to Do in Hampton Roads.
So, there you go, your first introduction to Norfolk, Virginia. Here's hoping these suggestions and info help you plan for your best duty station yet! If you're house hunting, stay updated with MilitaryByOwner for the latest homes for sale and rent in the Norfolk area.