What to Know for a PCS Move to NAS Patuxent River, MD
NAS Patuxent River, fondly known as simply Pax River, sits on the Patuxent River in Southern Maryland.
Not only does the base sit on the river, it overlooks the grand Chesapeake Bay. Together, the river, bay, and their historic ties to the Native Americans and early European settlers play a big part in shaping the lifestyle and culture of this region.
If you're making a PCS move to NAS Patuxent River, let's take a quick tour of your new duty station!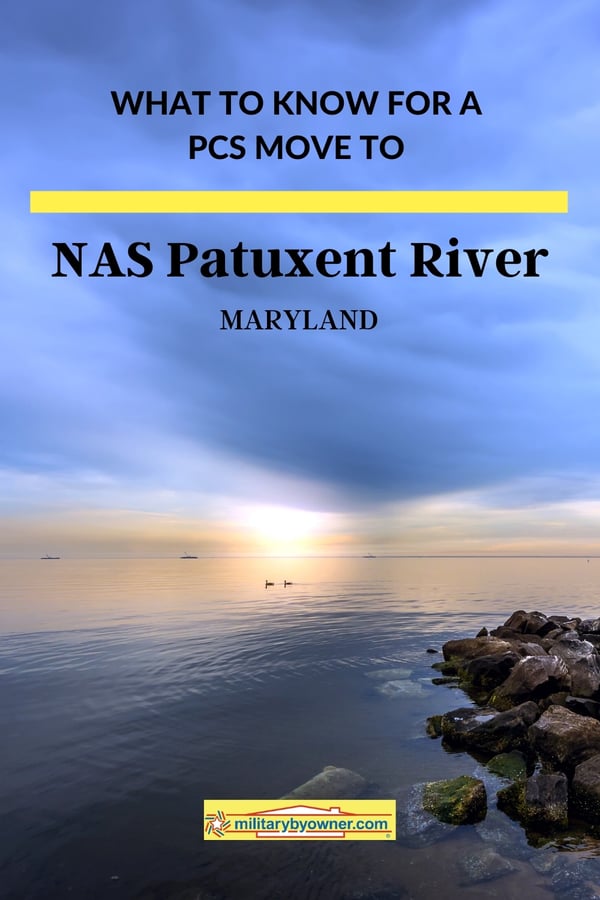 Getting to Know Naval Air Station Patuxent River
Today, NAS Pax River is home to the Naval Air Systems Command (NAVAIR) and the Naval Air Warfare Center Aircraft Division (NAWCAD) headquarters. However, the Navy isn't the only branch with members stationed here. The Marine Corps and the Coast Guard each have a detachment at NAS Pax River. All in all, there are about 35,000 service members, civilians, and contractors associated with the base.
Photo via Pixabay via mcfisher
Most day-to-day work takes place on the main NAS Pax River base, but there are two annexes: Webster Outlying Field and NRC Solomons.
Photo by Naval Air Station Patuxent River Facebook
NAS PAX River Military Housing On and Off Base
Most military families stationed at NAS Pax River settle in California, about eight minutes off base, or Leonardtown, about 20 minutes northwest. Leonardtown is home to a charming downtown area that boasts art galleries, local eateries, and wineries. Both options offer the small-town and tight community feel that many families appreciate.
Military housing at NAS Pax River is privatized and managed by Lincoln Military Housing. Lincoln offers six neighborhood options, playgrounds, trails, a host of events, and quick access to base amenities. The community does its best to make a fun and supportive living environment for military families.
NAS Pax River Schools
NAS Pax River doesn't provide DODEA schooling. But, everyone has options, from little preschoolers to adults seeking higher education beyond the base gates. School districts in the surrounding area include St. Mary's Public Schools, Calvert Public Schools, and Charles County Public Schools. Nearby colleges are the College of Southern Maryland, St. Mary's College, and the Southern Maryland Higher Education Center.
Speaking of school, start your back-to-school prep now with this Newcomers' Back to School Checklist.
---
Are you looking for a spacious move-in ready house? Check out this property near NAS Pax River.
21351 Primrose Place, Lexington Park, MD, 20653
5 Bedroom, 2.5 Bath (Single Family)
For Sale: $395,000
MBO Listing #MBO1470771
Five bedrooms and almost 3,000 square feet are ready and waiting for your family to come home and settle in. You'll love the open concept living, light and bright living spaces, and a neutral interior color palette that incorporates your personal items perfectly. Outside, the Colonial brick house has tidy and easy-to-care-for landscaping that commands excellent curb appeal.
Best of all, the house is situated on a cul-de-sac and has a one-mile commute to base, so you'll always have more than enough time to head home and enjoy family game night.
Want more information and home photos for this rental? Click the listing above.
---
You'll Love NAS PAX River's "On the Water" Lifestyle
Military families love the outdoor opportunities around NAS PAX River. The easy access to the Chesapeake Bay and the Patuxent River offers so many ways to enjoy coastal activities. Of course, boating and fishing adventures are abundant, but you might also be interested in trying a coastal Marylander's favorite pastime—crabbing.
Photo by Pixabay metadog
Actually, all things crab are pretty popular along the shores of Maryland: crab season, crab pots, crab cakes (with Old Bay seasoning, of course), crab traps, and the list goes on! Even if you're not a seafood fan, the chances of leaving NAS Pax River without some sort of crab immersion are slim.
But, back to the many ways to enjoy the waterways near NAS Pax River. Start by checking out equipment and lodging rentals at the nearby annex, Navy Recreation Center (NRC) Solomons. If you've wanted to try a new water sport, this duty station is the perfect chance to master kayaking or paddleboarding.
Photo from Wikipedia
Along the Chesapeake Bay, you'll also notice the local's strong affection for shorebirds, especially ducks. From painters and photographers to decoy makers, all kinds of artists dot the small business landscape near NAS PAX River. If birdwatching is your favorite hobby, you'll feel right at home, but you probably already knew that!
Living by the ocean certainly has its perks, but if you aren't used to living near wide open water, you'll want to get to know Maryland's Hurricane Evacuation Guide. It has helpful information about where to go, what to watch for, what supplies you'll need, and more.
You'll Appreciate Access to Washington, D.C. and Norfolk, VA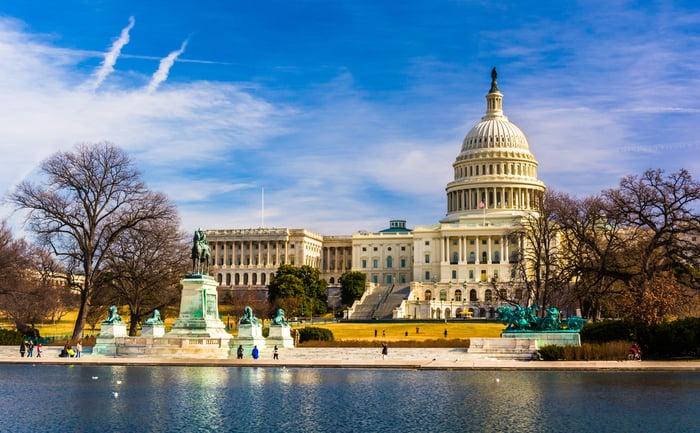 Image from Shutterstock
Although not directly in your backyard, Washington, D.C. is about two hours away, which is perfect for a weekend of adventures in the nation's capital. Make sure you tap into MWR and ITR resources in the area after checking the offices on NAS Pax River. For example, Fort Belvoir has tickets for events and adventures around Washington, D.C.
Need a little help planning your getaway weekend? Read 9 Best Date Night Ideas in Washington, D.C. for inspiration.
If you need a dose of military (especially Navy) amenities, head 90 miles south and hit Norfolk, Virginia. Norfolk has a dense military population and plenty of activities to explore. If you're looking for a kid-friendly day trip, check out the Norfolk Zoo.
Basically, your NAS PAX River duty station has the best of both worlds. There are big city excursions, like once-in-a-lifetime sightseeing in D.C. and the chance to explore Norfolk's extensive military history. But, you'll also crave the small-town coastal vibes waiting for you at home.
It's no wonder NAS Pax River has a big fan club. The gorgeous location has plenty of ways to spend your free time, and easy access to the office makes NAS PAX River a unique and enviable duty station.