When Opposites Attract: Merging Differing Decorating Styles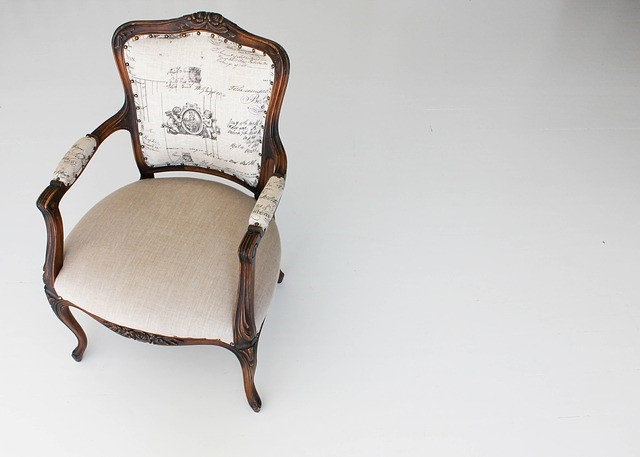 Do you adore traditional home decor while your spouse is partial to a more contemporary look? Or perhaps one of you is comfortable with a minimalist decorating style, but the other loves to display every knick-knack gathered from duty stations across the globe.
How can you create a home that is comfortable and yet reflects the style of both of you?
As with most negotiations, someone probably cares more about decorating or how the house looks inside than their partner or roommates. Allowing that person to have the leeway to work with what they like but insisting on a few stipulations to display pieces the others truly love and reflect their personality typically helps push past a decorating standoff, especially if sentimental or heirloom items are incorporated.
This is the scenario in our house. I have strong opinions on how our home should look and take pride in the work it takes to pull together my vision. My husband doesn't really care about aesthetics. He appreciates my style but has a few strongholds on certain items, especially those he's collected during his military travels. I do my very best to accommodate those items somehow. They usually appear on a bookshelf or side table. I even use his grandfather's desk to work. As for the rest of his dear treasures, he displays them proudly at work.
Take a Step Back and Evaluate
Merging styles is easier if the room is stripped down to read its natural features. If the architecture at hand reveals a traditional feel, adding more traditional pieces will exaggerate the theme. The same concept applies to any style. A country home will feel extra rustic with added reclaimed wood tables and exposed beams.
Understanding your house's innate style can push the decorating challenge to accentuate the existing feel or to drastically change the direction of its current look by adding complementary but opposing furnishings. At first look, the following style combinations don't seem to relate, but thoughtful additions and subtractions of items make the eclectic styles work.
Nautical/Americana looks can become cohesive with traditional paint colors that are true to both styles such as deep blues, and off-whites. It's even possible to throw a beach vibe into the mix with photographs of undeveloped waterfront landscape.
Global/Military Designs are easily mixed with accessories that are similar. Antique maps or compasses note a worldly outlook but also signify traditional objects associated with the military. Old crates or trunks turned into coffee or end tables send the same message.
Modern/Traditional elements can be combined by using a contemporary room's minimalist style of strong, clean lines and sparse wall hangings by adding traditional touches such as striking but simple Shaker or Mission style furniture.
Beth at Home Stories A to Z has a brilliant guide on "how to decorate with your spouse." She highlights how to enhance stylistic differences. I particularly like the 80/20 rule she describes: "In interior design, the 80/20 rule states that as long as 80% of your furnishings are unified, then you can get away with deviating with the other 20%."
To make a house a home, most people want comfort and a clear reflection of what type of people live there. Decorating with a collective style allows each person to feel represented. When moving into a new home, consult MilitaryByOwner's decorating resources to help everyone feel at home.