Working After PCS: Career Tips for Military Spouses
The beginning of fall for most military spouses also means the end of PCS season.
The kids are in school, you've found your new favorite restaurant at your new duty station, and you're settling in. Now it's time to get to business, but you're stuck finding the right career opportunity for you. Finding work as a military spouse takes focus, persistence, and creativity.
According to a 2017 Department of Defense survey, 25 percent of military spouses are unemployed, a rate nearly six times the national average. Military spouses sometimes don't even try looking for work because it's challenging to find a position that is accommodating to schedules like being the sole caretaker for children during the servicemember's deployment or field training. Military spouses who do find work are often underemployed, meaning they are working in a position of which they are overqualified or not at their earning potential.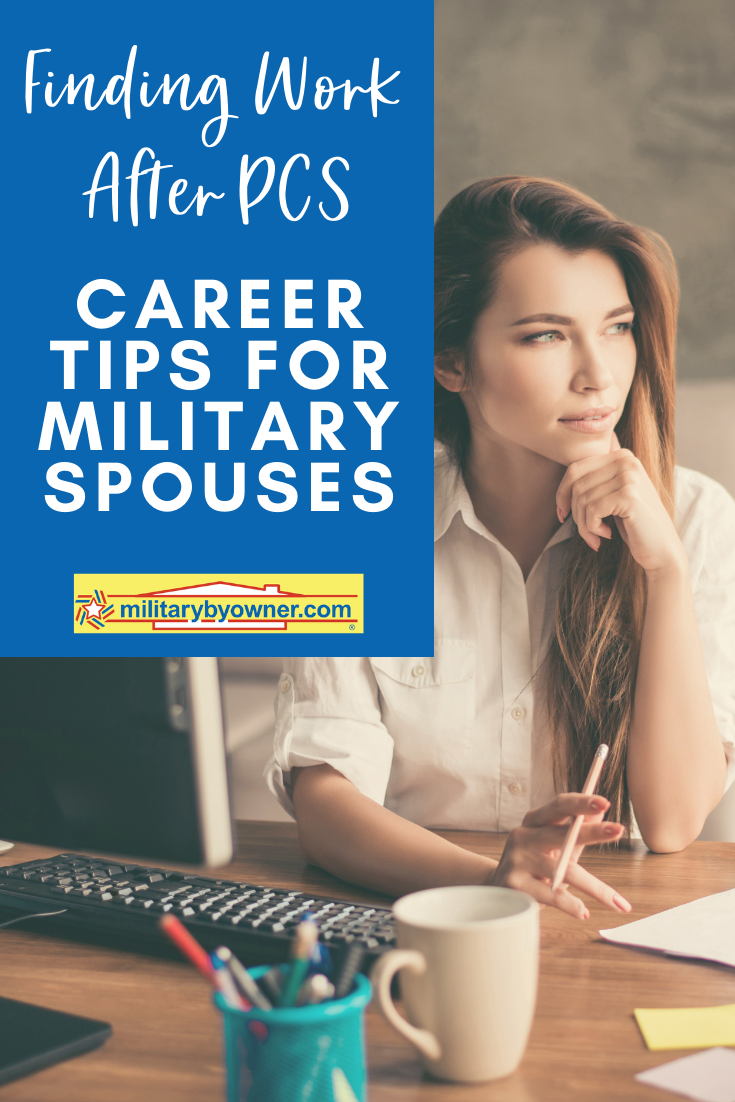 Working After PCS: Career Tips for Military Spouses
Remote Work Is Opportunistic and Flexible
Fortunately, we are living in times where remote work is easier than ever due to software programs that help teams work together seamlessly. Erica Mannes, COO and Founder of Instant Teams, a talent acquisition company focused on military spouses, says that more companies are offering remote work to employees because of the unlimited access to talent. Not being tied down to boundaries of locality and office walls allow employers to hire the best talent wherever they are located.
"We've had new mothers able to return to work just four weeks postpartum, spouses able to move to Guam with their remote role still intact, spouses of disabled veterans able to work from home and provide required care, and we were able to provide steady income for a few Coast Guard families when the shutdown happened earlier this year," said Mannes.
Sara Carey, social media specialist for ARC Media, is stationed in Hawaii with her husband, a Marine pilot, and newborn daughter. She works in a part-time role on the night shift team, a perfect opportunity for a military spouse located on the islands because of the time difference. A typical day for her begins at 4 p.m., where she monitors social media accounts for more than 100 clients.
"My company provides this type of monitoring and response service 24/7 to their clients, and I can take these hours at an OCONUS station while the rest of our team is sleeping," Carey said.
Carey encourages other military spouses struggling to find meaningful work to get plugged into their local networks, use resources available, and connect with others on LinkedIn and Facebook.
"I wanted to find an employer who was flexible and established and not a startup. I found my current employer via a Facebook group called 'Career Military Spouses' where my current boss was searching for military spouses specifically stationed OCONUS to fit this role," Carey said.
"It's complicated to find a remote position as an OCONUS military spouse without a crazy time difference in hours. My company's night shift position provided me the right fit."
Ultimate Guide for Military Spouse Employment
Spouses Can Find Meaningful Work as Civilian Government Employees
Government jobs for civilian spouses can help them land a position that matches their skillsets and goals, and they can often take those jobs with them to the next duty station.
Kristen Bombardier, an Army spouse, worked on post in Germany as a Claims Examiner and adjudicated claims for damage to personal property, similar to work she did in the civilian sector while stationed in the U.S.
"It was important for me to feel fulfilled and continue advancing my career. While enjoying our time in Europe was of the utmost importance for us, I find a great sense of fulfillment in working and was lucky enough to find a position in my field of work," said Bombardier.
"I was able to take on more responsibility, expand my repertoire and focus my interests in this industry."
If remote work or a government job isn't the right fit for you, think outside the box. The best opportunity might be waiting in the last place you would ever expect.
Turn a Hobby into Paid Work
A hobby like self-taught make-up artistry could turn into a lucrative business if you take the right steps. Start spreading the word among your friends and offer to do make-up for date night, photo shoots, or military balls. As you earn more positive reviews and feedback, you'll grow connections through word-of-mouth and tap into a business you never thought possible.
If you're into fashion and design, companies like StitchFix (fashion) and Havenly (interior design) hire remote entry-level stylists who meet their criteria and standards.
If you have a background in sports, singing, dance, or art, look for opportunities to coach or teach.
Invest in Networking and Volunteering
Begin your research on opportunities to connect with others at your new duty station as soon as you get orders. When you arrive, you can jump right into groups for careers, small business owners, job seekers – whatever category you fit into. There are ample opportunities for spouses to get involved starting at a volunteer level such as FRGs or other groups that match your interests. Prepare your elevator pitch and share with everyone that you're looking for work. Often, the best opportunities come from networking and having someone help you get a foot in the door.
As a military spouse, the perfect job doesn't always present itself right away. But don't give up on finding the right fit. It may not come right away, but the opportunities are out there, and sometimes you must be creative to find the right fit for your skills and preferences.
Photo by Thomas Drouault on Unsplash