Year-Round Things to Do Near Fort Jackson, South Carolina
When asked, military families will tell you one of the best benefits of a duty station at Fort Jackson is the availability of things to do thanks to hospitable weather all year round.
Now, this isn't to say that South Carolina's southern summers should be underestimated, because the heat and humidity are not to be reckoned with. Gratefully, there's an abundance of indoor activities to combat months-long streaks of high temperatures. Of course, nearly 3,000 miles of coastline and a network of lakes also do the trick.
During the cooler months, outdoor activities become a little more attractive. From hiking to college football, zoo adventures, and don't forget golf, Columbia and the surrounding area serve up the best of what to do when the temperatures are mild.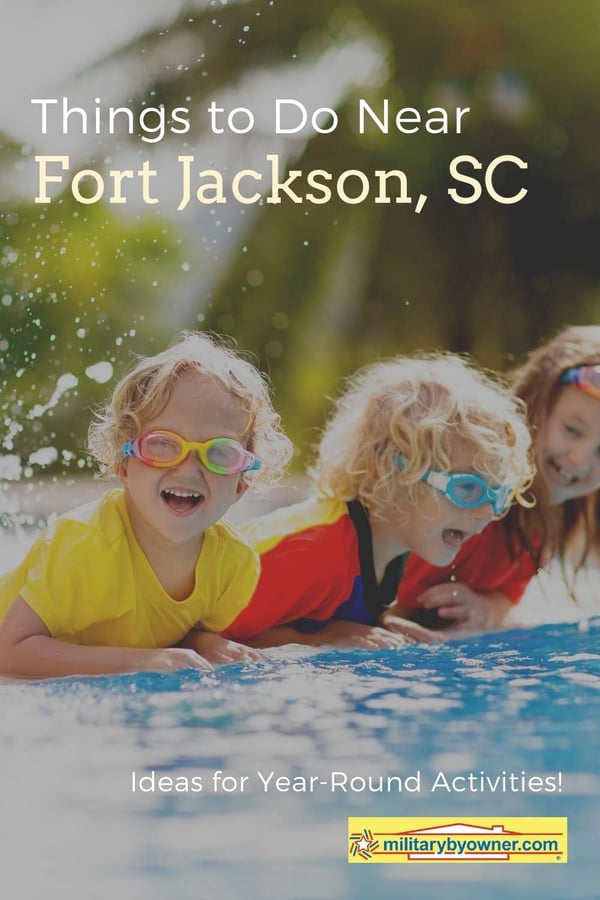 Beat the Heat in Columbia
In Columbia, the Saluda and the Broad rivers meet to form the Congaree River, and the waterways bring all of the river adventures you would imagine. Guided tubing and kayaking adventures await, and if you'd like a peek at what riverbanks offer, self-guided and professional guided walking and biking tours are available.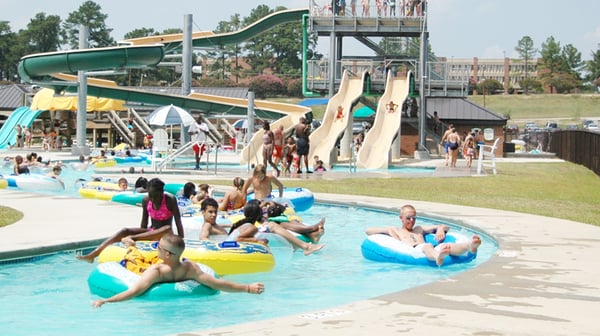 Palmetto Falls Water Park, image via Ft. Jackson MWR
The tagline is catchy, right? Roasted peanuts were the original product of Cromer's, which has been around since the 1930s. A family-owned company and a downtown Columbia mainstay, Cromer's has served peanuts, popcorn, and other snacks for generations of families. The "general store" shopping experience encourages choosing a cool drink and lingering over bags and bags of peanut and popcorn goodies.
For those living on Fort Jackson, you'll have quick access to one of the best amenities any Army base offers, a water park! An affordable day-out option, the facility has A 10,000 square foot family pool, two water slides, a splashdown pool, a kiddy pool, and a lazy river. The popular snack shack named The Sand Bar serves guests daily.
Indoor Attractions Near Fort Jackson—Perfect for the Hottest and Rainiest Days
The SCSM is home to four floors of South Carolina history, art, natural history, and science. A planetarium and an observatory outfitted with a 1926 Alvan Clark refracting telescope are unique to the area, while a 4D theater allows for a cool break from the day.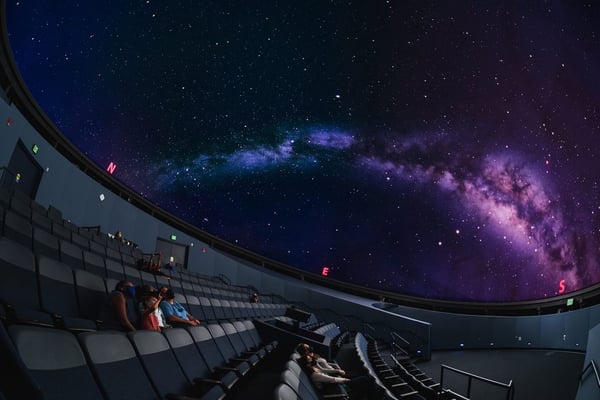 Image via SC State Museum
Step inside and meet Eddie, the 10-year-old "World's Biggest Kid" exhibit who weighs in at 17.5 tons and is 40 feet tall. He's perfect for hands-on exploring his brain, heart, stomach, and intestines. Not to mention the option to climb into his nose! Adults and kids alike walk, climb, and slide through this exhibit. Other high touch exhibits include Wags and Whiskers, News Room, World of Work, and My Backyard.
A regional draw, Lake Murray is active most months of the year. The lake is formed by a dam that splits the lake between Columbia and Lexington. All water sports are available: boating, fishing, swimming, water skiing, knee boarding, jet skiing, wakeboarding, and even scuba diving. Visitors also enjoy hiking, cycling, and birdwatching.
Outdoor Attractions Near Fort Jackson
Definitely choose a comfortable day and comfortable shoes to walk the 170-acre zoo, situated on the river bank. The zoo boasts 2,000 animals in their unique habitats, including a popular Koala exhibit and home to twin grizzly bear brothers. Don't forget to check out the botanical gardens and one of the zoo's signature holiday events, Lights Before Christmas.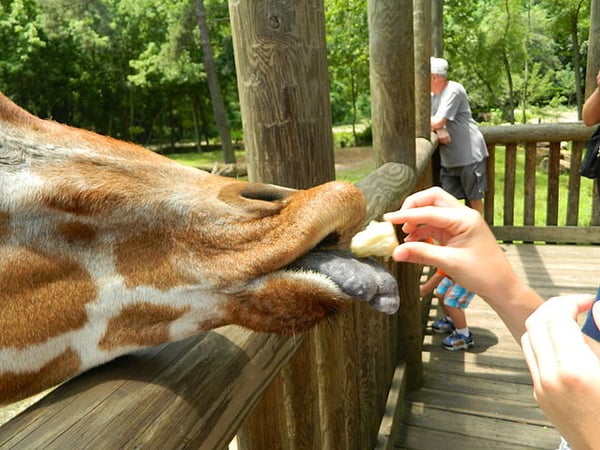 Image via Surfer43 on Wikipedia
Hiking is spectacular along 25 miles of trails in the Congaree National Park. A marked canoe trail and kayaking are also available if you prefer to see the park from Cedar Creek. Known for extreme biodiversity within, the Congaree National Park is the largest intact expanse of old-growth bottomland hardwood forest remaining in the southeastern United States.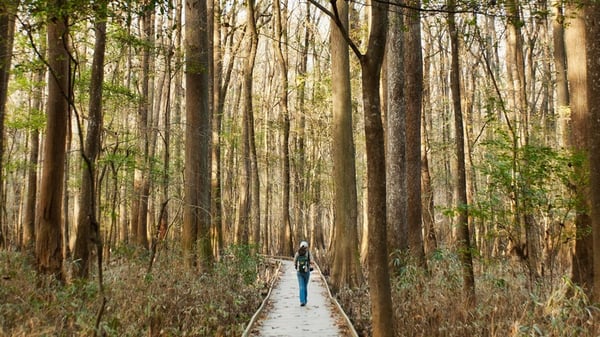 Image via NPS.gov
Even if college isn't a near-future event, the University of South Carolina visitor center sets tourists up for a beautiful tour through the campus and offers contextual history related to not just South Carolina but U.S. history. Ask questions about sports schedules and check out the hometown teams' games. USC also provides a performing art schedule that included local acts along with nationally known artists.
The majority of the USC campus is in Columbia, and military families stationed at Fort Jackson often choose to live near the campus to continue their education or to take advantage of all the trappings a college town offers.
---
Are you looking for a home near Fort Jackson in Columbia, South Carolina?
Take a tour of this gorgeous, move-in ready home for sale!
3 Bed, 2 Bath (Single Family)

Price: $215,000




This home features an immaculate one-story floor plan with gorgeous hardwood flooring. The rooms are painted with in demand decorator colors, and the master suite shows off dual vanities plus a garden tub. The cul-de-sac location and large fenced back yard offer plenty of time to play safely. The neighborhood is family-friendly and zoned for award-winning Richland 2 schools.
Note: While this home is no longer available, click below to view even more homes for sale or rent near Fort Jackson.