Your Holiday Gift Guide, Military Style!
It's better to give than to receive, right? But, once the holiday season kicks off, the sentiment is hard to execute during the shopping frenzy. But what if just one of your purchases started a chain of do-good this season? It's easy—we've found the perfect gifts for your family and friends while supporting a veteran or military spouse's small business.
Plus, you'll at least double your impact with every purchase. Not only will you bolster the businesses, but some entrepreneurs will also pay it forward and fund their favorite charities with their sales. So, your one act of good gives on and on!
Take a look at these new-to-you veteran and military spouse companies. Then, read their About Us pages for inspiring back stories and how the companies support causes close to their hearts. After, we'll also remind you of a few fan-favorite military-centric companies that continue to support military families year after year.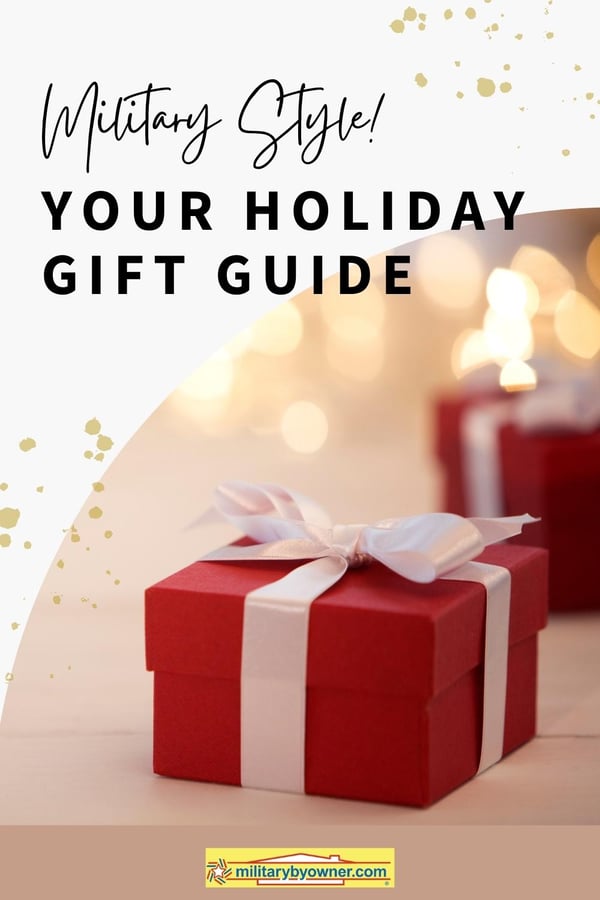 7 Breakout Military Spouse and Veteran Companies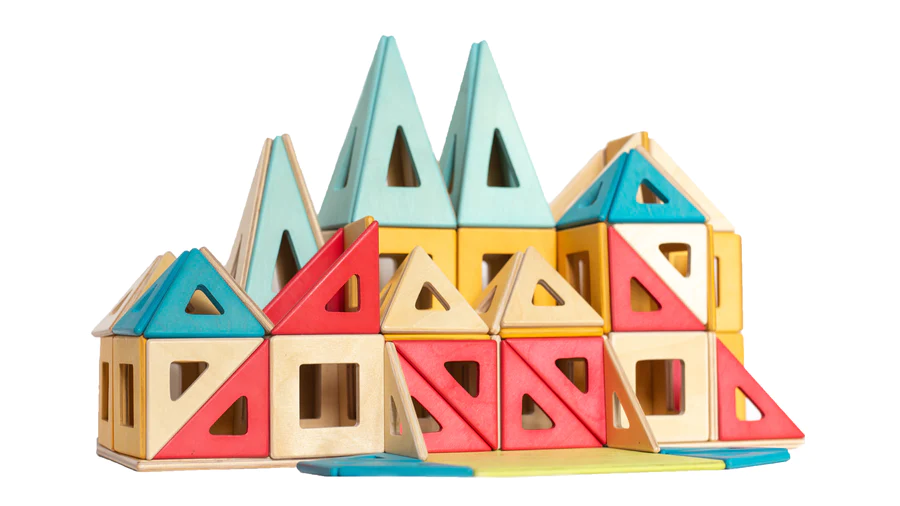 Image from Big Future Toys
Finding quality toys for kids can be tricky, especially if you're looking for sustainable and earth-friendly options. Look no longer because this is the niche that Big Future Toys fills. Steven Rho, a Navy veteran, and his wife Kristin created heirloom quality toys that are easily passed down from sibling to sibling and even cousin to cousin later on.
With a back-to-basics vibe, these wooden toys not only supercharge a child's imagination, but the sales also help farmers secure their livelihoods, plant more trees, and maintain the land for future use. Big Future Toys' hashtag #FewerBetterToys is pretty cool, too.
Image from K9 Salute Dog Treats
It's not truly the holiday season unless your favorite family member, the dog, gets a present, too. K9 Salute Dog Treats is the creation of Jessica Harris, a retired combat medic from the Washington Army National Guard. If your dog is picky when it comes to treats, K9 Salute offers a variety of flavors, including peanut butter and roasted duck with carrots. Yum!
Jessica's devotion to serving K9s doesn't stop at serving up tasty treats; she donates and raises funds for working dogs across military and police forces, as well as helps veterans afford service dogs.
Image from Authentically American
Collegiate and patriotic sportswear is always a hot-ticket holiday item. Authentically American's founder Dean Wegner showcases a wide range of military-branded sportswear, including the service academies. But there's a chance your non-military school also has products in the lineup.
While shopping, check out the extra fun holiday-inspired items. Not only does your purchase support a veteran-owned company, but your dollars also boost a product line that is entirely sourced and manufactured in the United States.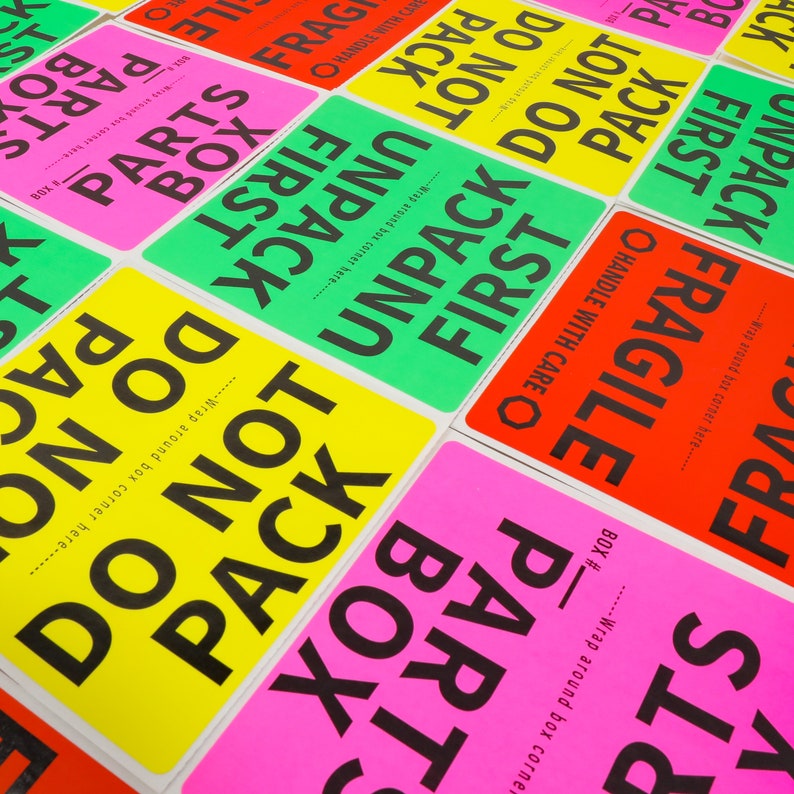 Image from Box Ops
Looking for a stocking stuffer you never knew you needed? Box Ops is your new favorite PCS organization solution. Shea Sines, an Army military spouse, created a company that supplies organizational solutions for all types of moving boxes. The stickers are color-coded and cut in a wrap-around design that lets the label cover two sides of the box for extra security.
Box Ops has various moving tools to organize and secure your move, including genius DO NOT PACK stickers and door-hanging signs that prevent the all-too-common neatly wrapped trash can contents from riding in your moving truck.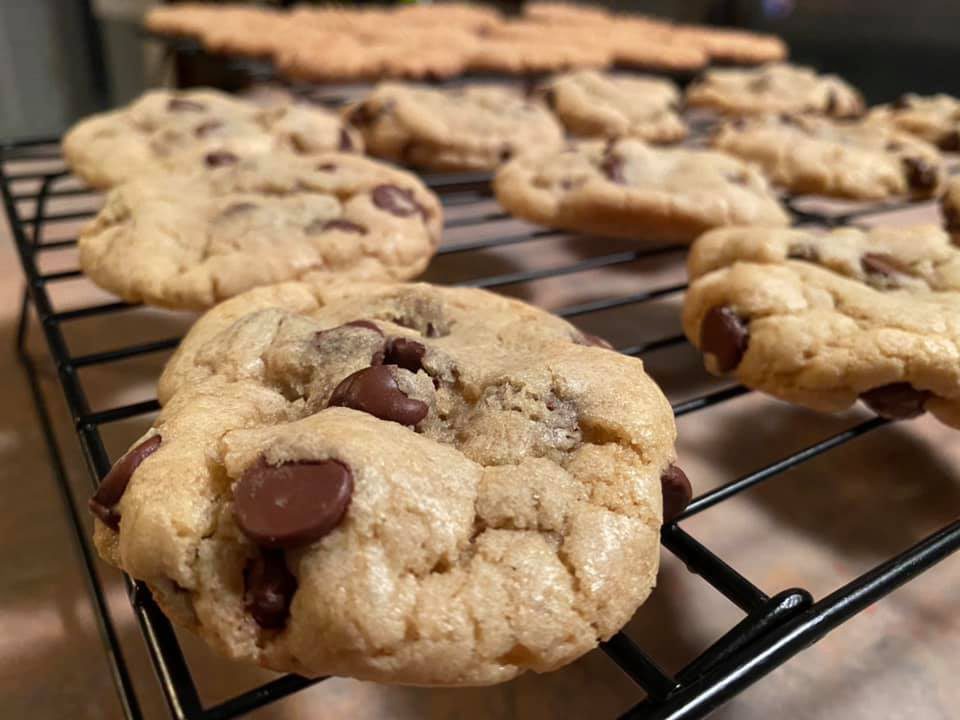 Image from Maggie's Cupcake Cafe
During the holidays, you absolutely cannot go wrong with gifts of delicious baked goods, even if you need a special recipe for keto, gluten-free, vegan, or sugar-free desserts. Rebekah Lynn Pierce ships her creations directly to your home or to the lucky recipient of your choice. You can choose from cakes, pies, and cookies. Check the website for weekly flavors, but you can count on the classics like triple-layer red velvet/chocolate cake, chocolate chip cookies, and pumpkin pie.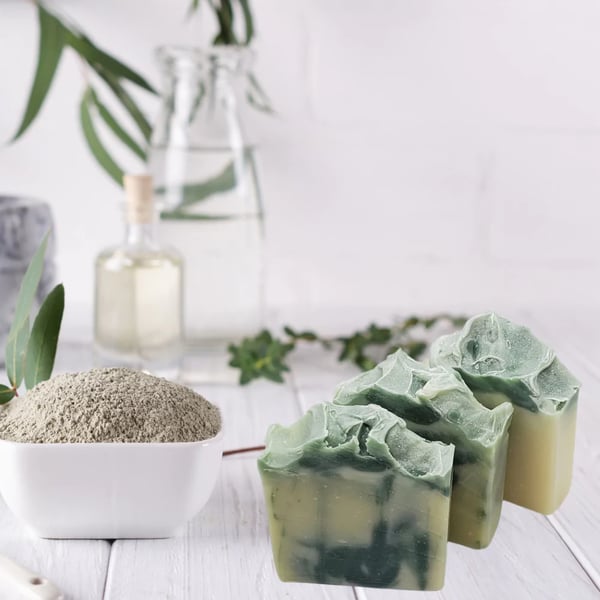 Image from Branche Basu Boutique
Kimberly Branche, an Army veteran and cancer survivor, started her business, Branche Basu Boutique because she saw the need for natural bath and body care products for men and women. She crafts the skincare from all-natural and sustainable ingredients like essential oils and clean fragrances. The website features soap, body wash and scrub, facial care, home fragrances, and candles to brighten up holiday gatherings.
Image from Cater to Mom
Calling all new moms! This holiday season, buy yourself the gift of self-care. The months after birth are challenging, but a subscription gift box loaded with six to eight full-sized postpartum care essentials will ease your recovery.
Founder Marsha Stephanson wanted new moms to have support during the often overlooked weeks and months after birth, so each box is themed with a challenge new moms face, like recovery, breastfeeding, relieving stress, postpartum depression, and postpartum sleep and insomnia. This one-of-a-kind veteran owned subscription service is featured in national outlets, including the Bump, Good Housekeeping, and BuzzFeed.
Revisit a Veteran or Military Spouse Store Favorite
Although the above seven veteran and military spouse-owned companies are well on their way to becoming household names, you might need more inspiration to find the perfect gift. Try searching a few of the pioneer military family-owned companies like:
But, if only Under Armour and Dwayne Johnson products will do this holiday season, make sure to check out Project Rock. Your purchase of the military and veteran-inspired line helps the National Military Family Association fund its Operation Purple camps, which is free for military kids.
It's time to start shopping! Once the word gets out about these fabulous products and services, you won't have long to fulfill your holiday gift checklist.
Need more help prepping for the holidays? Use our month-by-month checklist below.